The History and Anatomy of Neapolitan Tailoring
The Rake uncovers the provenance, qualities and key players in Neapolitan tailoring.
"Light as the breeze that blows over Vesuvius," or so its proponents say, Neapolitan suiting seems tailor-made for this moment in time, meeting the needs of a generation raised on the ease and breathability of athletic attire, but unwilling to sacrifice sharpness in pursuit of comfort.
The History
Though undeniably modern, the roots of today's Neapolitan tailoring stretch back almost 700 years, to the founding in the 14
th
century of Italy's oldest tailoring association, Confraternita dell'arte dei Giubbonai e Cositori (the Brotherhood of the Jacket Makers and of the Tailors). Its members were among the first to create ready-to-wear men's garments, made in Naples and transported to royals, noblemen and the affluent across the continent.
Fast-forward to the late 19
th
century: after Italy's unification and the emptying of Naples' coffers to fill the new nation's treasury, the once wealthy city fell into abject poverty. Its remaining privileged few saw to their sartorial needs at the atelier of Giacchino Trifari, and later, his protégé Filippo De Nicola. De Nicola's tailoring house was furnished to resemble a prosperous family home, with overstuffed sofas and armchairs where De Nicola would entertain his clients (high-born 'men of leisure' for the most part) for hour upon end amongst portraits of famous customers and noblemen — a setting and approach that will be familiar to any customer of a Neapolitan tailor today (see: Rubinacci's premises on Mount Street in Mayfair, London). Salvatore Morziello's handsomely appointed shop, stocking Anglophile goods from Lock & Co., Floris and Swaine Adeney Brigg, was equally a locus for Neapolitan aristocracy.
Up until this point, the suiting turned out by Neapolitan tailors — such as the famed Angelo Blasi — closely resembled those being made by contemporaries on Savile Row or in Rome. An apprentice of Morziello's named Vincenzo Attolini is credited with the game changing invention of what today we'd recognise as trademark Neapolitan tailoring while employed at Gennaro 'Bebè' Rubinacci's British-inspired London House.
A society gentleman from an old-money family of textiles traders,
Rubinacci
had parlayed his popularity as an 'arbiter elegantiarum' — casually advising friends and associates on style, cloth and fit choices during their suit fittings — into a business doing much the same thing on a commercial basis. A devotee of English cloth, the style of the British gent, and the
soft-tailored drape cut
that had recently been innovated by Frederick Scholte and Anderson & Sheppard, in the 1930s Rubinacci suggested to his in-house cutter Attolini that suiting based on Scholte's work — but even more drastically unstructured, unlined and unpadded — might find favour amongst Naples' residents, who were afflicted almost year-round by crushing heat and humidity. Following Rubinacci's direction, and adding a dash of inspiration from Roman tailor Domenico Caraceni's soft lines, Attolini crafted a remarkable chimera.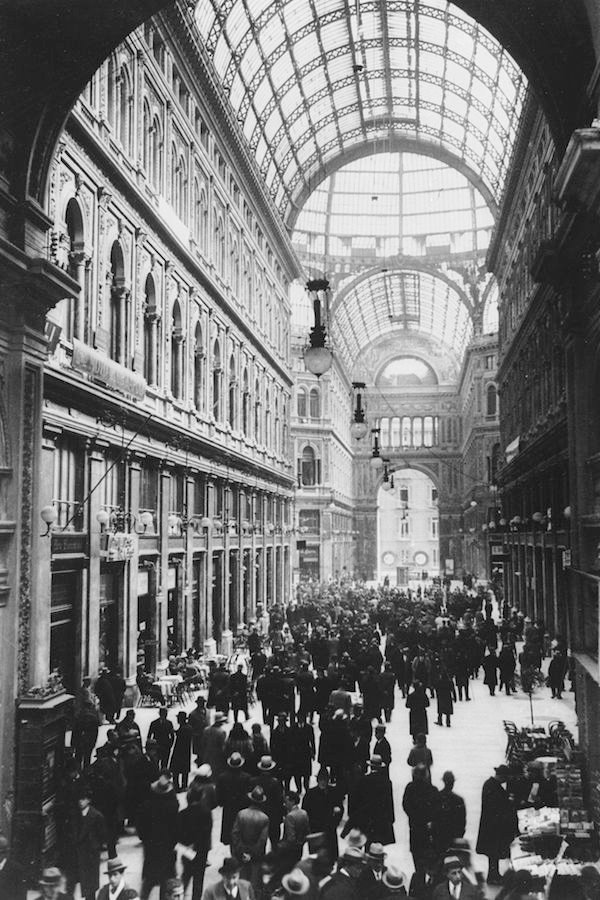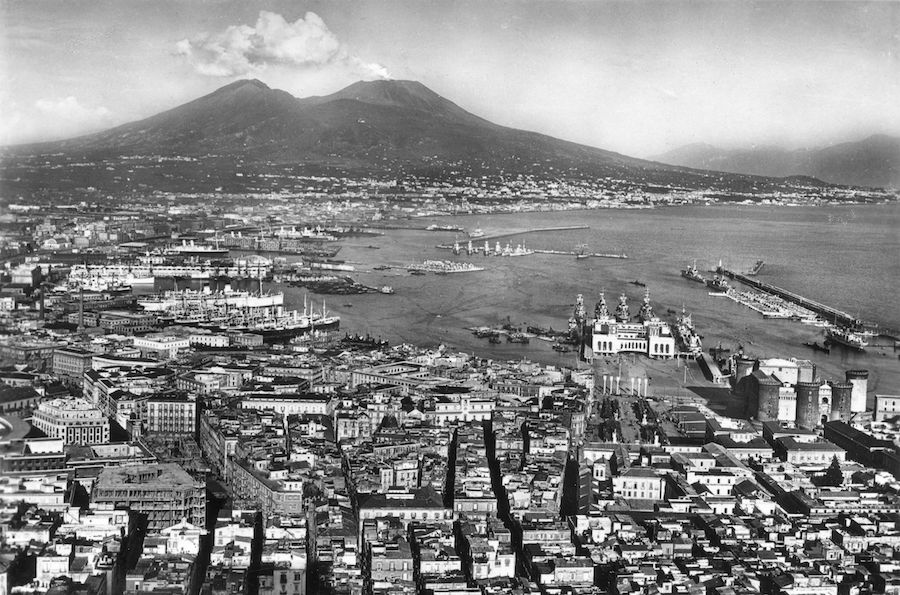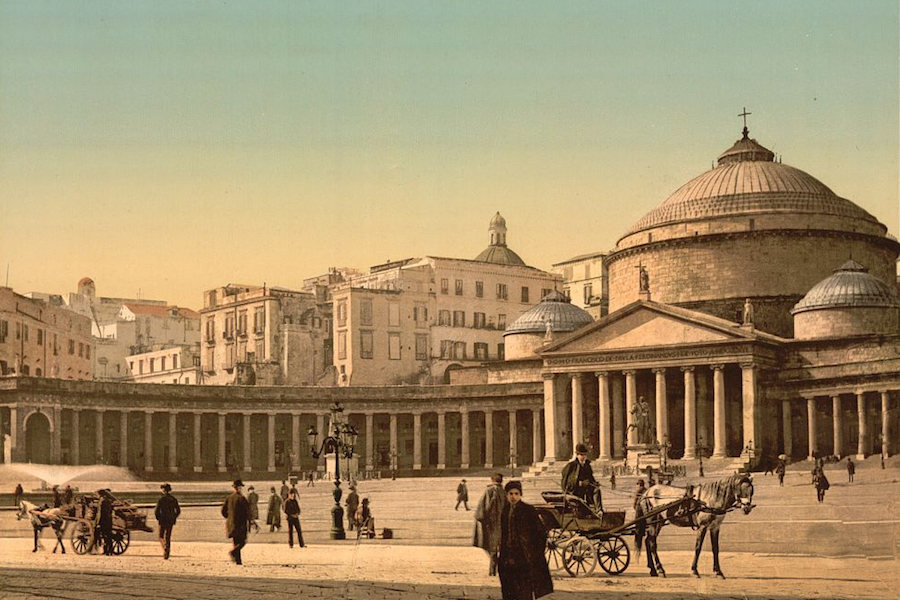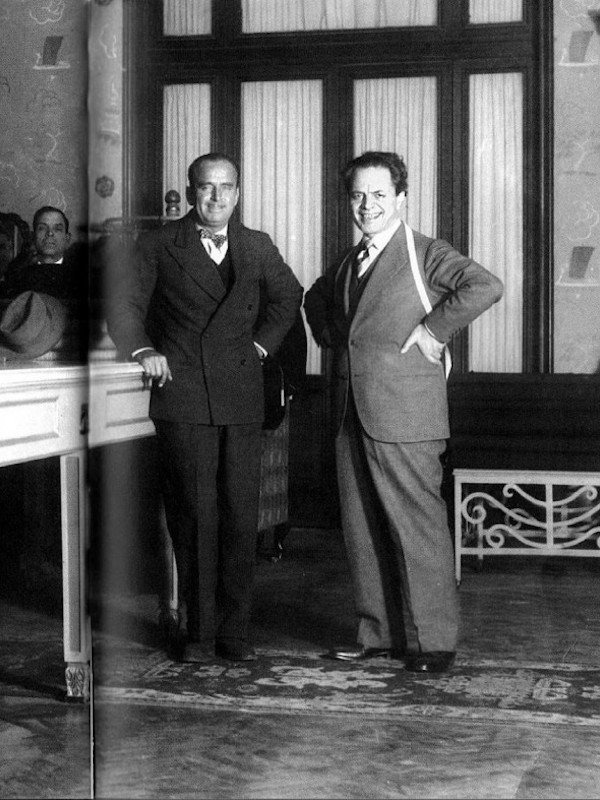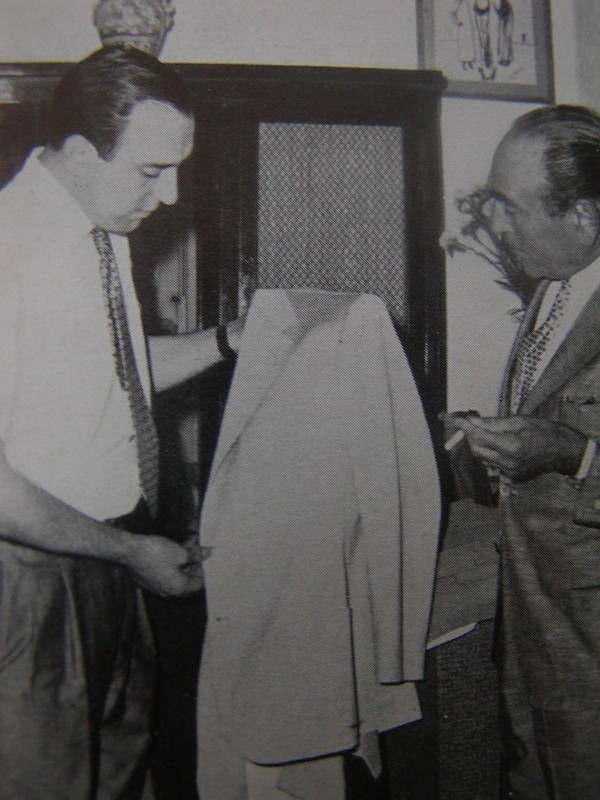 The Anatomy
The signature characteristics of a Neapolitan jacket remain much as they were in Attolini's day. These include: an extended dart on the jacket front, running to the bottom seam of the skirt (an invention of tailor Peppino Miniello); a generous lapel, high of gorge and notch; minimal lining — or no lining at all, merely piping on inner seams; a
barchetta
(boat-shaped) chest pocket;
tre buttoni su due
(three-roll-two) button stance;
pignata
patch pockets, curved at the bottom, the shape reminiscent of a brandy snifter; and a double handmade backstitch on the lapels and pockets — though these last two rather casual flourishes may be absent in more formal garments. It is across the shoulders, however, that Neapolitan tailoring is at its most distinctive, exacting and remarkable. The heavily padded, rigid suiting made by Britain's more martial and Rome's most macho tailors can hide a multitude of physical and sartorial imperfections. The soft, ever-so-lightly or entirely unstructured shoulders of a Neapolitan suit, meanwhile, leave zero margin for error. It takes a true magician to create a shoulder that is soft, rounded, unpadded, but that still remains flattering to the wearer. The Neapolitan jacket features a high, snug armhole (or scye) — essential in order to maintain freedom of movement while ensuring the suit front stays undisturbed — 
into which a significantly larger sleevehead is carefully fed and handstitched 
(the process is impossible to execute using a machine). Attaching a larger sleeve to a smaller scye inevitably results in shirring known as '
grinze'
— a puckered rippling, which the tailoring dilettante may view as imperfection, but the aficionado appreciates for its magnificent craftsmanship and degagé beauty. The shirt-style
'spalla camicia'
leaves this shirring as is, while the
'con rollino'
shoulder sees wadding inserted (or, with greater difficulty, the cloth stretched and heated into shape) to lessen the visibility of
grinze
and create a raised, roped appearance. Whether configured in the natural-looking
'spalla cadente'
, or in the concave, saddle-shaped
'spalla insellata'
, the shoulder of a Neapolitan jacket benefits from a backward-oriented centre seam, which in the words of the local tailoring community, helps the collar hug the wearer's neck "
comme l'abbraccio 'e n'amico
" — like the embrace of a friend.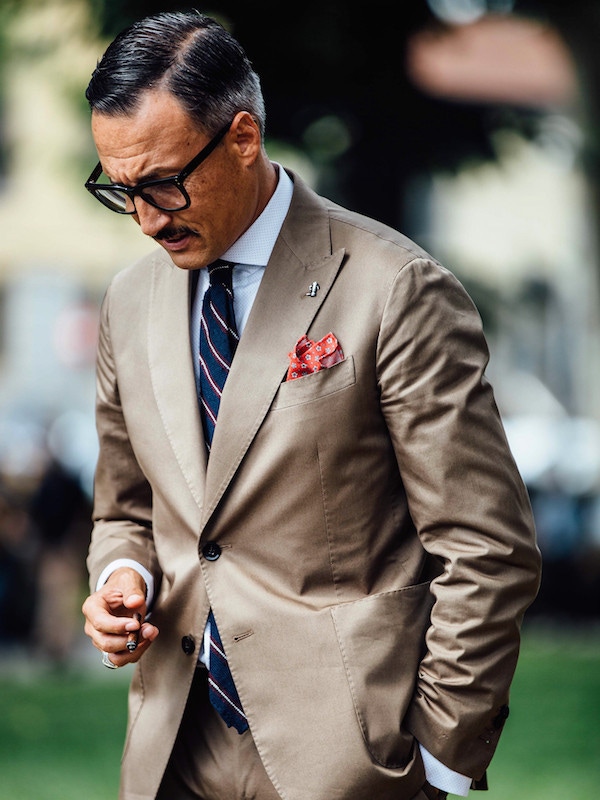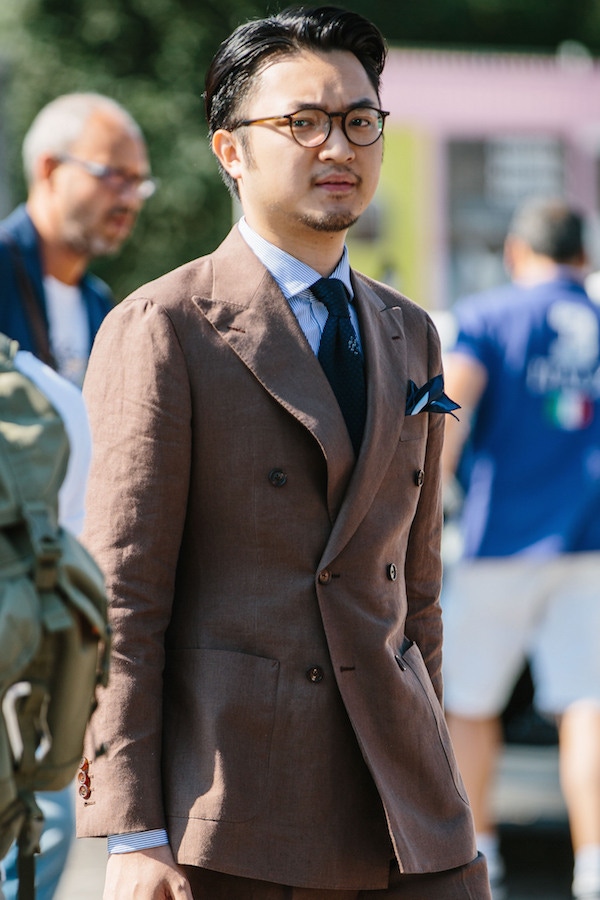 The Protagonists
Though presently immensely popular, upon its launch, the groundbreaking new Neapolitan style wasn't an immediate success. "My grandfather made the jacket more like a second skin, which was very avant-garde at the time," Vincenzo Attolini's grandson Massimiliano, who runs the Cesare Attolini brand with his brother Giuseppe, told an interviewer. In the 1960s, the brand's eponymous founder (who, though now in his eighties, is still involved in the house's quality control process) created the 'Neapolitan System' where, rather than have one tailor making an entire garment, individual craftsmen specialise in a particular task — an artisanal production line of sorts that allows every element of a jacket or trouser to be constructed with the utmost expertise, efficiency and speed. Before building his own label, Cesare Attolini was employed developing suit silhouettes for the house of Enrico Isaia — renowned for its embrace of colour and bold pattern, and the signature 'lucky' red coral lapel decoration — which under Attolini's influence, adopted the Neapolitan System at its workshop in the town of Casalnuovo. Today, 130 tailors work in this manner at Attolini, while at Kiton — founded in 1968 by Ciro Paone, and now led by his nephew Antonio 'Toto' De Matteis — 350 tailors utilise the same technique. Attolini produces around 11,000 suits per year, each requiring 30 man-hours of work; Kiton turns out 20,000 jackets per annum (whereas a larger, more mechanised brand would make five times that number, De Matteis has said). A bespoke Rubinacci suit, meanwhile, takes 54 man-hours to make from scratch — though for visitors to Naples on a tight deadline, one can be turned around in a week (if you ask current family figureheads Mariano and Luca nicely).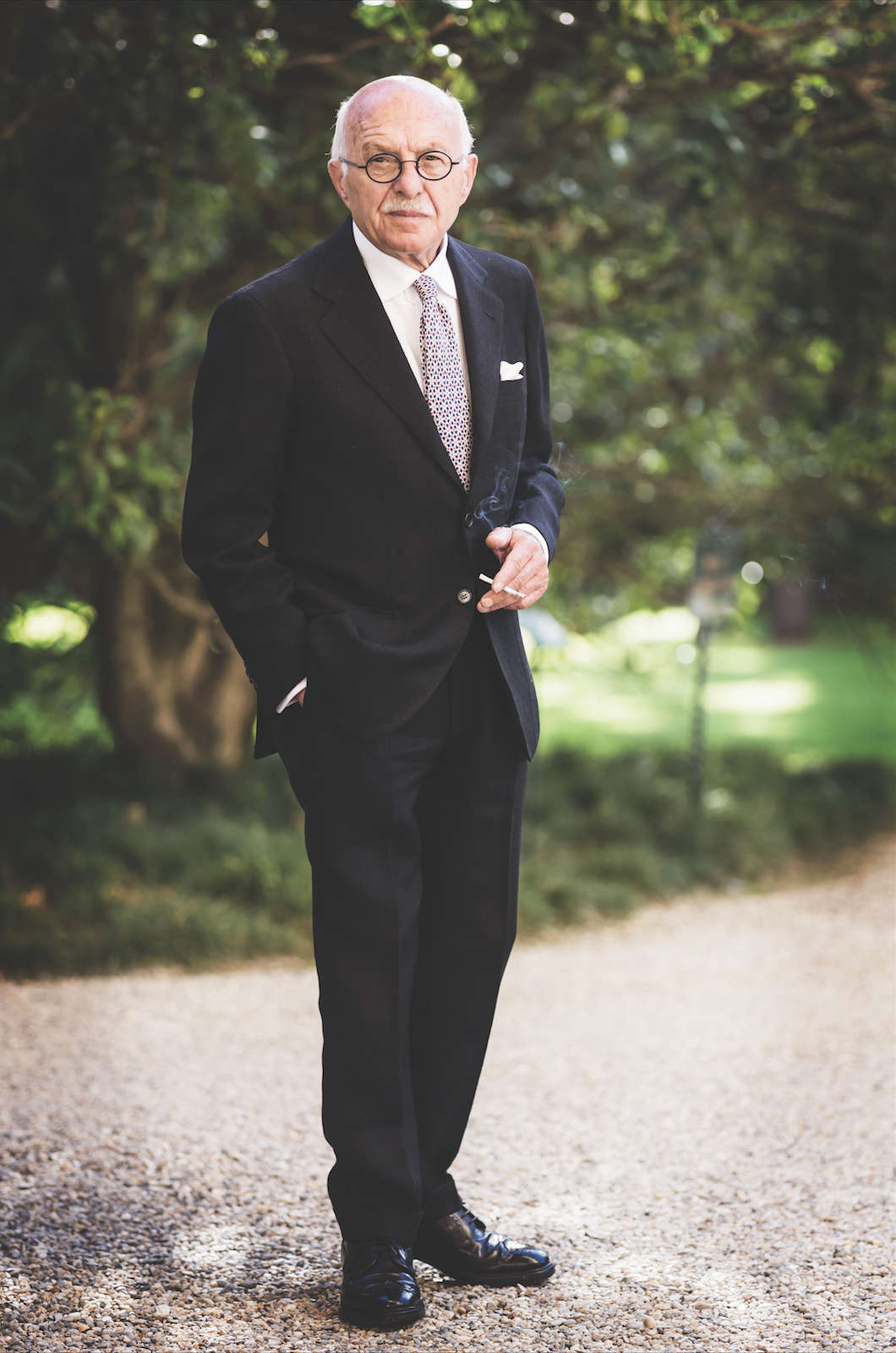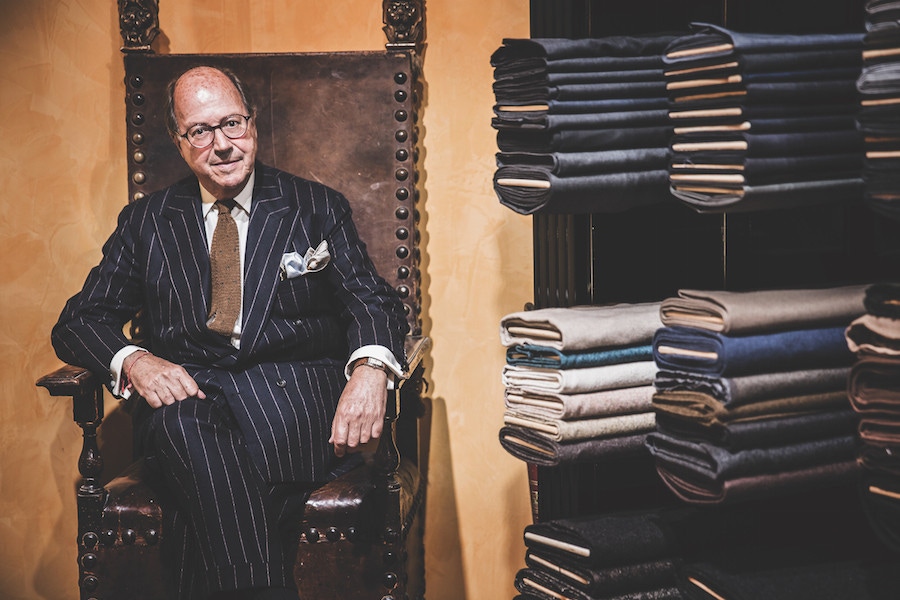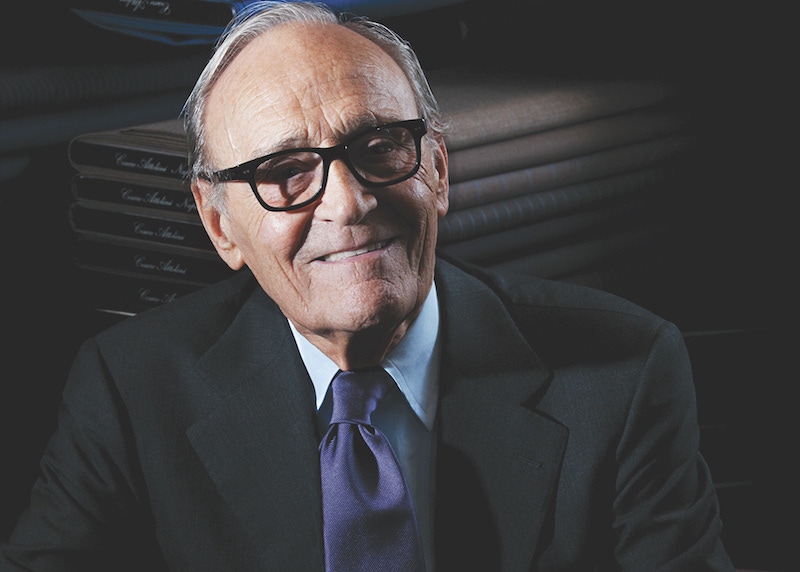 Antonio Panico, who started tailoring aged 12, spent 22 years with Rubinacci before opening his own workshop on Naples' Via Carducci. Here, the maestro oversees an atelier of a dozen craftsmen turning out bespoke creations, with his heirs Luigi and Paola in the wings. Meanwhile, alongside his son Pino, Orazio Luciano (an alumnus of Kiton and Isaia, who established his eponymous house in 1992), augments a small bespoke operation with a rapidly expanding ready-to-wear offering — both of which are crafted in much the same way, to the same exacting standards, by Luciano
padre e figlio
's team of 25. Another father-and-son team, Gennaro and Luigi Solito, specialise in remarkably light, surprisingly reasonably priced bespoke suiting, primarily in the traditional Neapolitan style but with a willingness to deviate from the
spalla camicia
if the customer desires. At Sartoria Caliendo, they're less pleased to eschew shirring in favour of a smoother look — "For me, this detail is a rule!" wrote head cutter and founder's son Elia Caliendo of the signature Neapolitan 'waterfall' effect. Priced between these two sits Sartoria Dalcuore, founded in 1966 by Luigi 'Gigi' Dalcuore (then aged 26, he'd already been studying his art for a decade before setting up shop). Gigi's ultra-snug, soft yet somehow structured-looking house style has won him a legion of far eastern fans in recent years, his daughter Cristina and son-in-law Damiano Annunziato having pursued new markets and social media presence with gusto. A unique hybrid created at the behest of monied, 'funemployed' aristocrats at liberty to spend their days perfecting a sharp but laidback sartorial model, bespoke-tailored to their lifestyles and surroundings, the Kingdom of Naples may be long gone, but today, the empire of Neapolitan tailoring dominates the globe.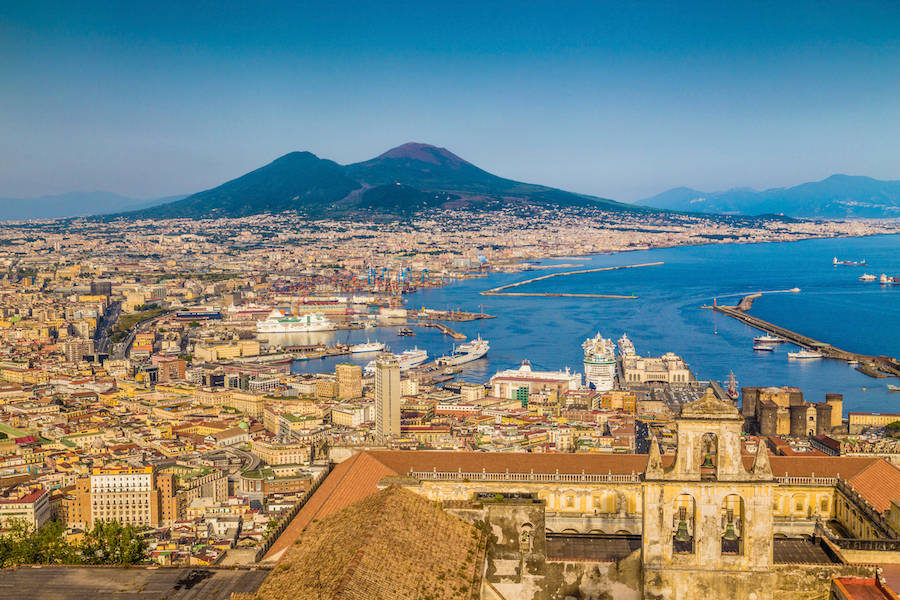 ---