THE RAKE RIDERS CYCLING CLUB New LIMITED EDITION KITS
The Rake Riders Cycling Club limited edition kits are now available as part of our ready-to-wear assortment. Place your order today so you can ride out the summer in style.
The great cycling liberation has already started, with many enthusiasts taking their cue and inspiration from the gripping Giro d'Italia, Tour de France, and the recently concluded Vuelta a España. For a large number of people, travelling to the picturesque European cycling routes is possible again, which means it's time to invest in the coolest and most technical cycling kits around. Video by Marcus Ebanks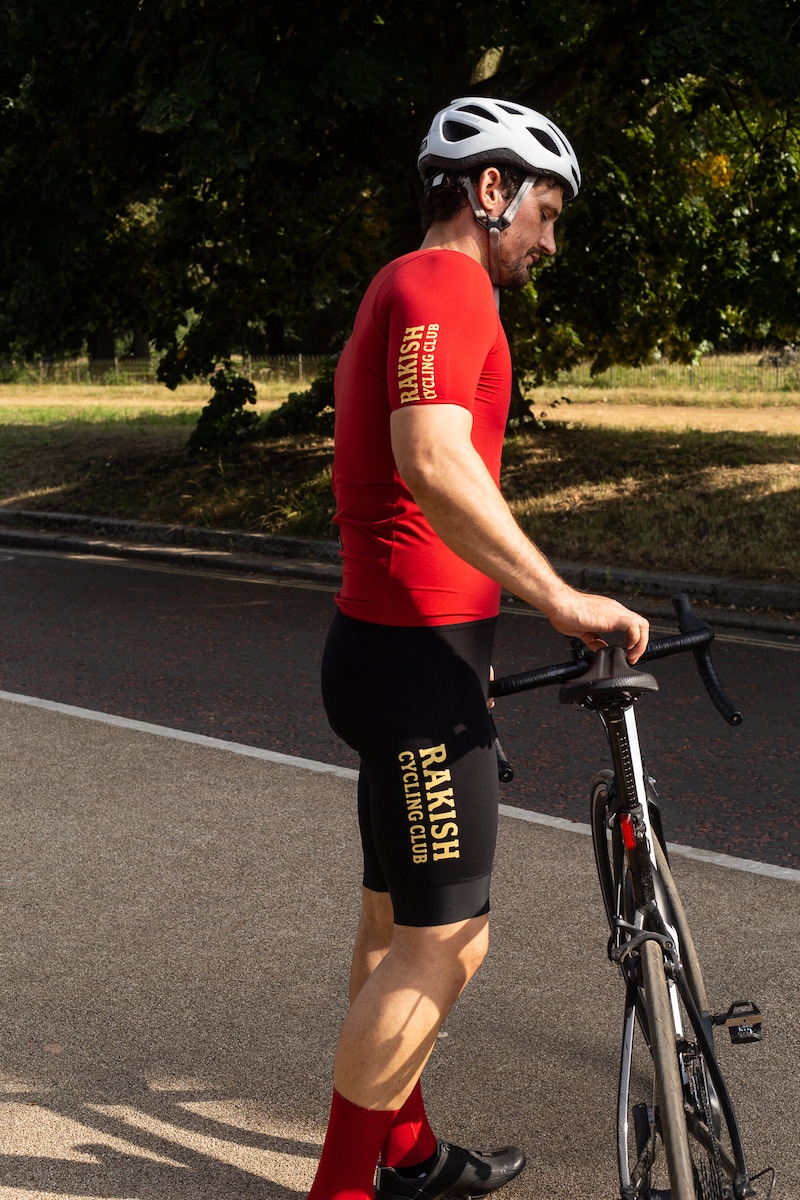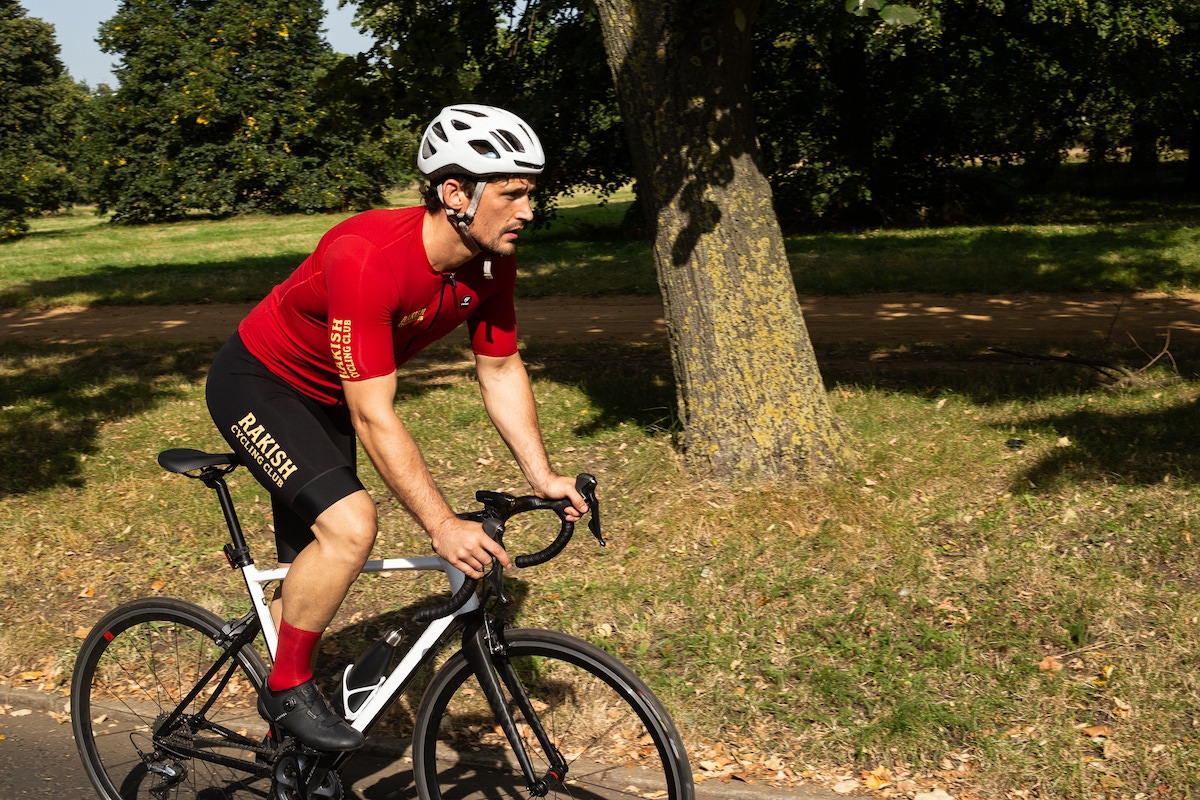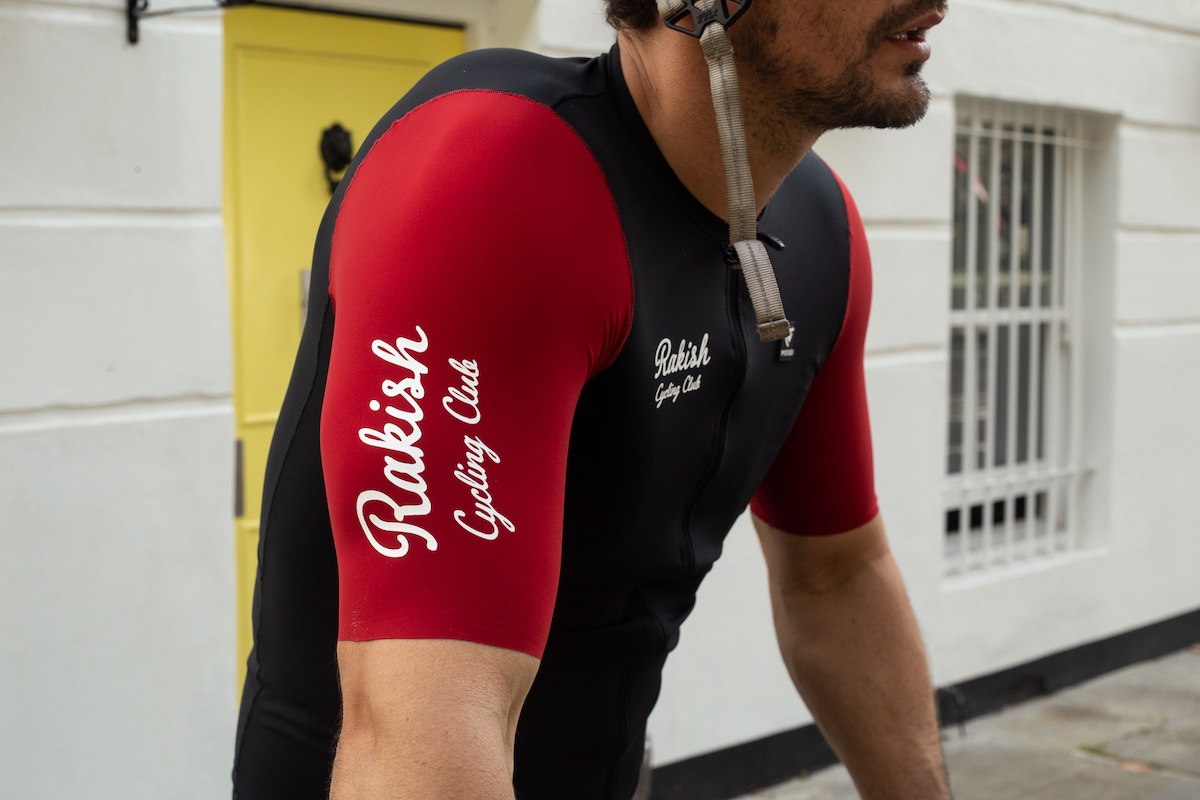 Not only is this kit Made in Italy by Pissei; world-renowned pioneers of innovation when it comes to designing and crafting sports jerseys, but when sporting the kit you'll be entering a club of sorts. The Rake Riders Cycling Club is set up to be accessible to anyone around the world, to not only unite cycling enthusiasts, but to usher a camaraderie where people can enjoy the freedom, vitality and adventure that cycling brings. You don't have to be cycling with the people in the group (although some do) to feel part of it. Whether you're on a steep climb in the Alps or riding through the urban metropolis of Singapore, there will be someone donning the same kit as you and experiencing similar emotions when in the saddle.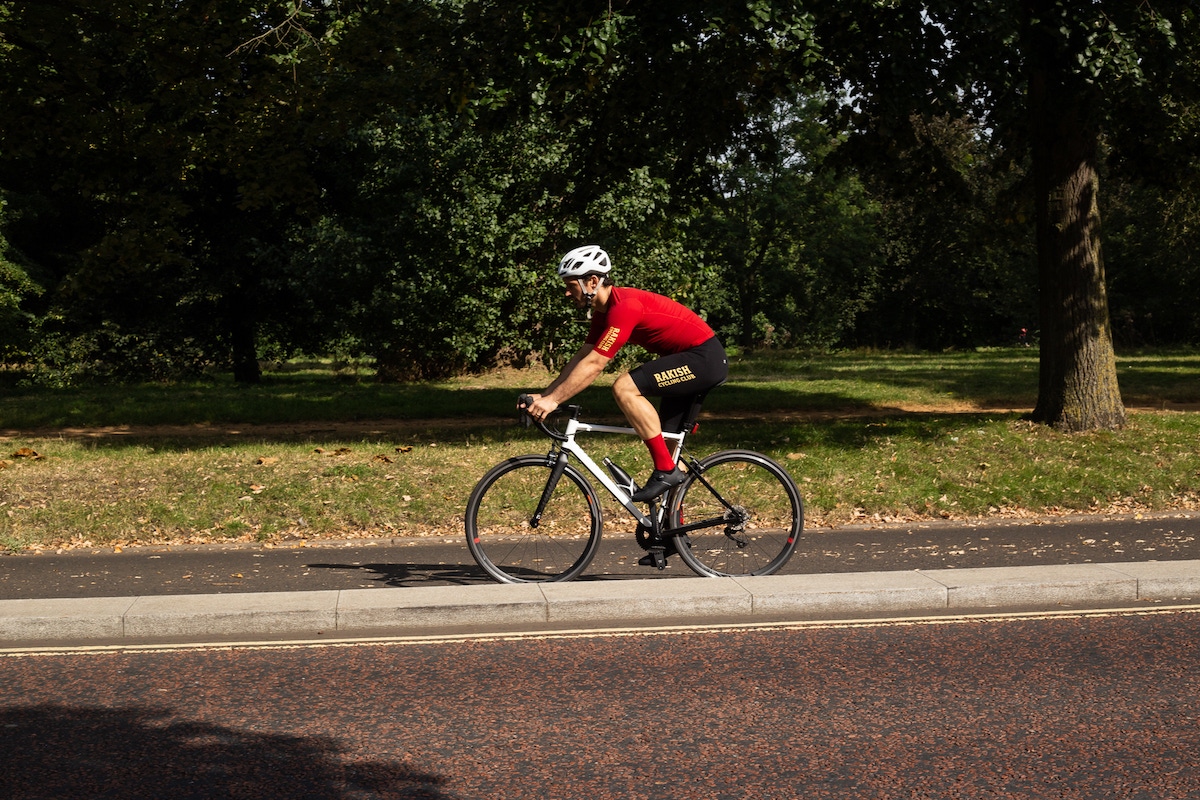 Known to produce cycling gear to the highest quality, Pissei disrupt technological standards to unthinkable levels whilst maintaining an attractive graphic style which is certainly evident in this collection. Every single item made by Pissei has been carefully designed to the tiniest detail not only perform terms of functionality, but also style: similar to The Rake's ethos they don't want to sacrifice good looks. Made in a polyamide blend, you can look resplendent in the Negroni red cycling top, which features a cool yellow insignia of the Rakish Cycling Club. It is light and breathable, which helps negate some of the intolerable aspects of cycling, such as the blistering heat. In the midst of a gruelling climb, the thought of a Negroni back at the hotel, might just help you reach the peak. If you don't like to stand out in red, the black with red sleeves jersey is a cool alternative.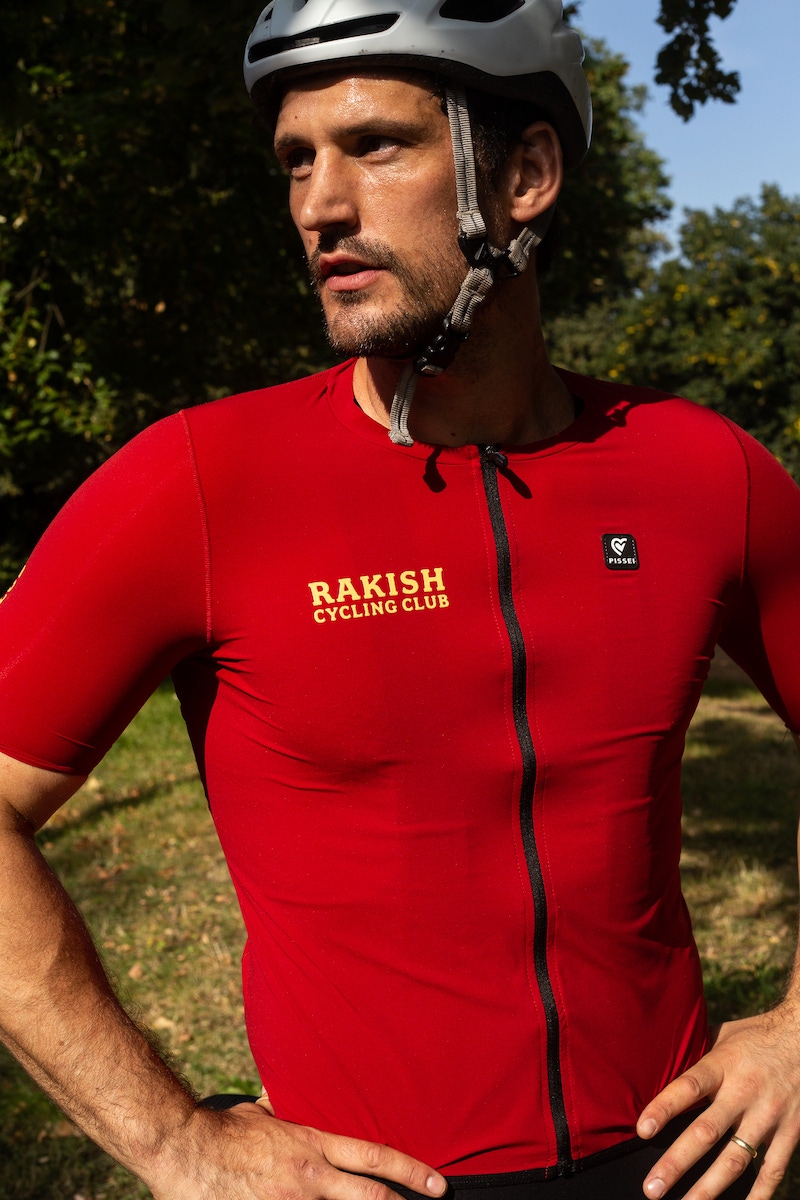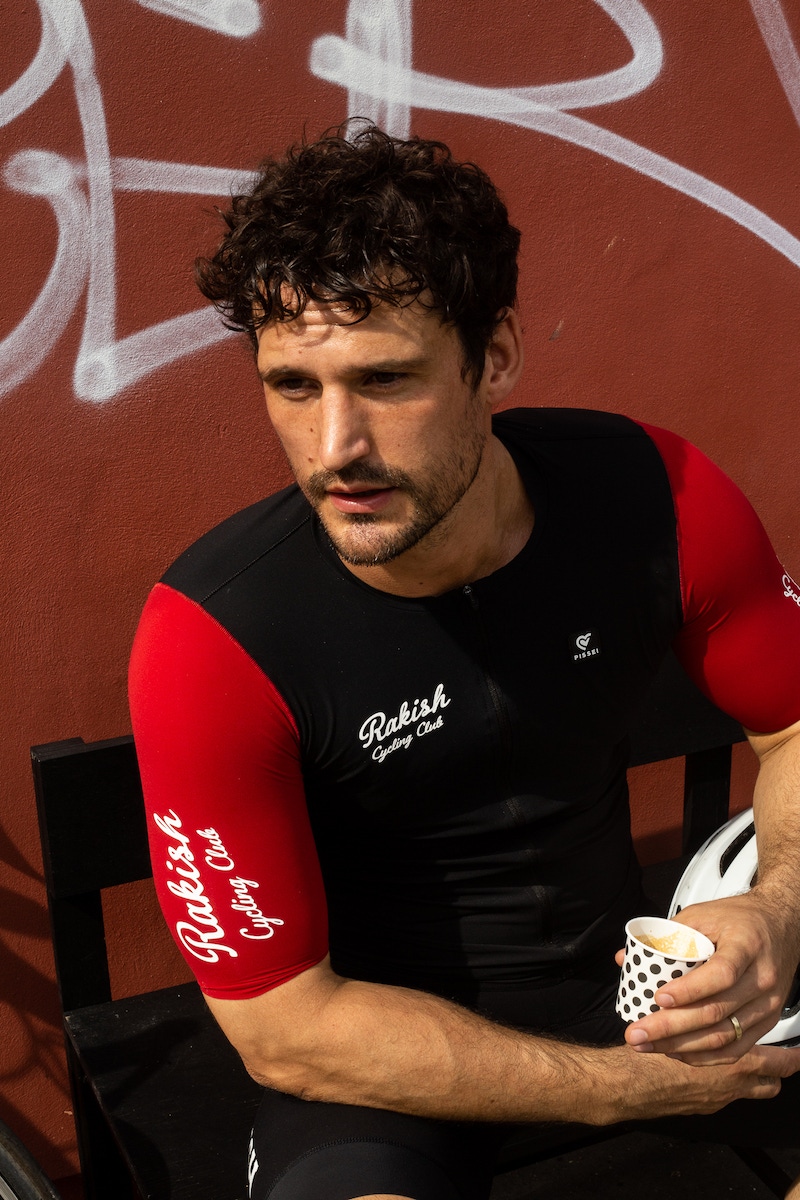 To get you in the mood of cycling in style, please see
here
an article on the most rakish cyclists of all time. The fabrics Pissei use ensure cyclists can outperform in terms of aerodynamics and comfort which makes this assortment extremely desirable. Made using a polyamide blend, the timeless vest in black is lightweight and breathable to maintain full comforts when in the saddle, whilst the bib shorts with black insignia and custom socks complete the collection on TheRake.com.