The Rake Travel Journal: The Amalfi Coast 
12 Minute Read Our second instalment of The Rake Travel Journal returns in a slightly different guise. This time, Giorgio Giangiulio and Brigita Baniunaite travel along the Amalfi Coast, creating a postcode on intermittent stops. Each one portrays the true essence of style on the Italian Riviera.
There are a number of ways to reach the Amalfi Coast, but arriving by boat—as
The Rake
did on our recent trip—is hard to beat. Just south of Naples, the famous coastline has long represented the
dolce vita
lifestyle, populated by glamorous hotels, beach-front restaurants, and small, peaceful towns where the blue of the sky and the Mediterranean are met by bougainvillaea-clad hills. It is for these reasons that the Amalfi Coast has earned itself the name 'Divine Coast' by travellers and residents.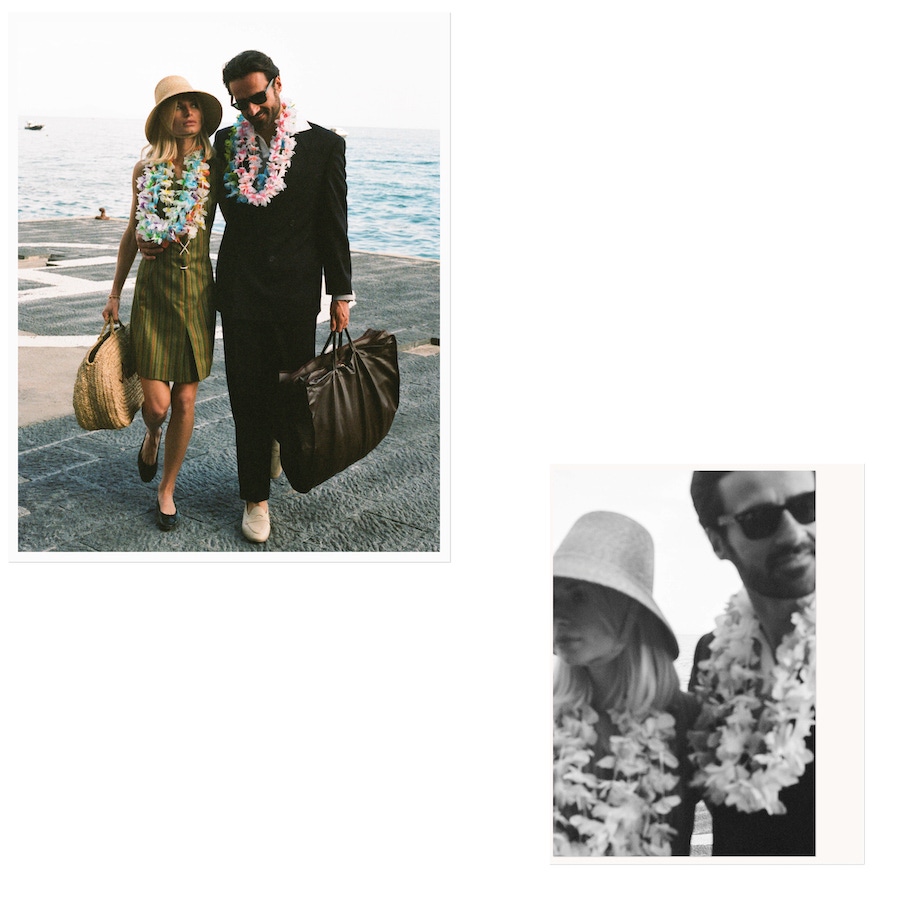 "It is a unique place where the Lord's work is combined with the work of men," explains
Friend of The Rake
Giorgio Giangiulio. "Visiting the Amalfi coast, each time I am overwhelmed afresh by its beauty". Giorgio is joining us with fellow model Brigita Baniunaite, and as our boat docks into Positano, his words ring true. Appropriately, Giorgio and Brigita are themselves dressed every bit like film stars, inspired by photographs of Gunter Sachs and Brigitte Bardot on the Mediterranean. He is styled in southern Italian tailoring—the likes of G. Inglese and Stile Latino—while she wears a chic womenswear ensemble, reminiscent of some of the Amalfi Coast's famous visitors.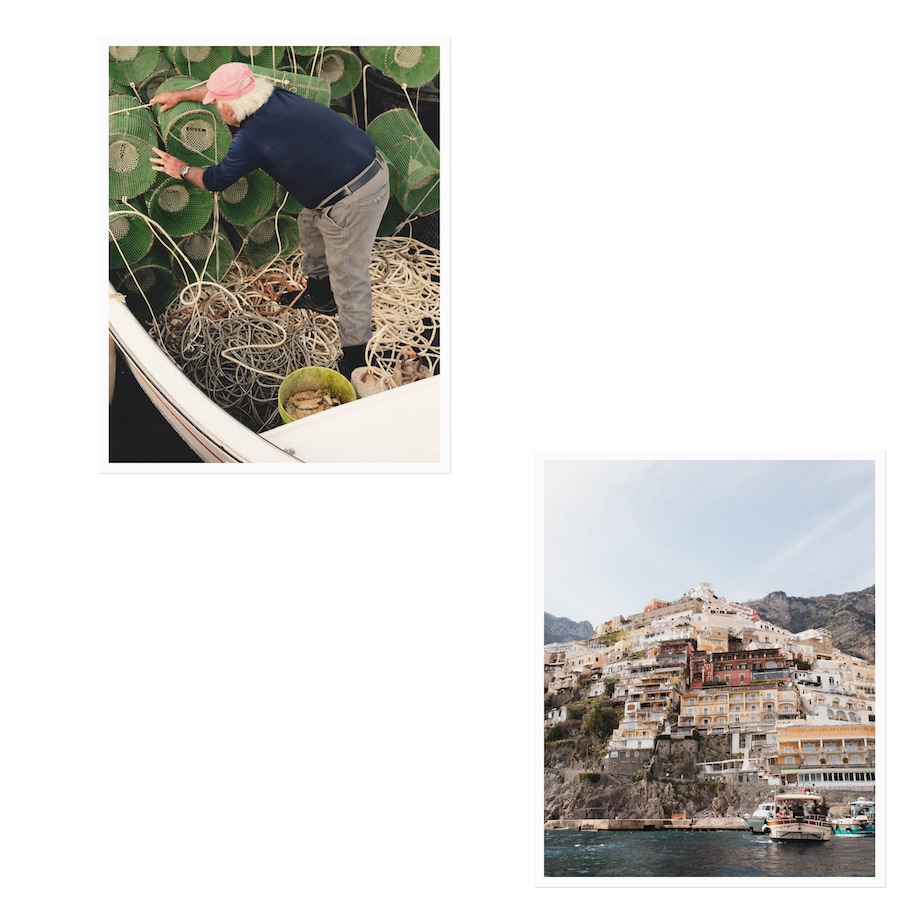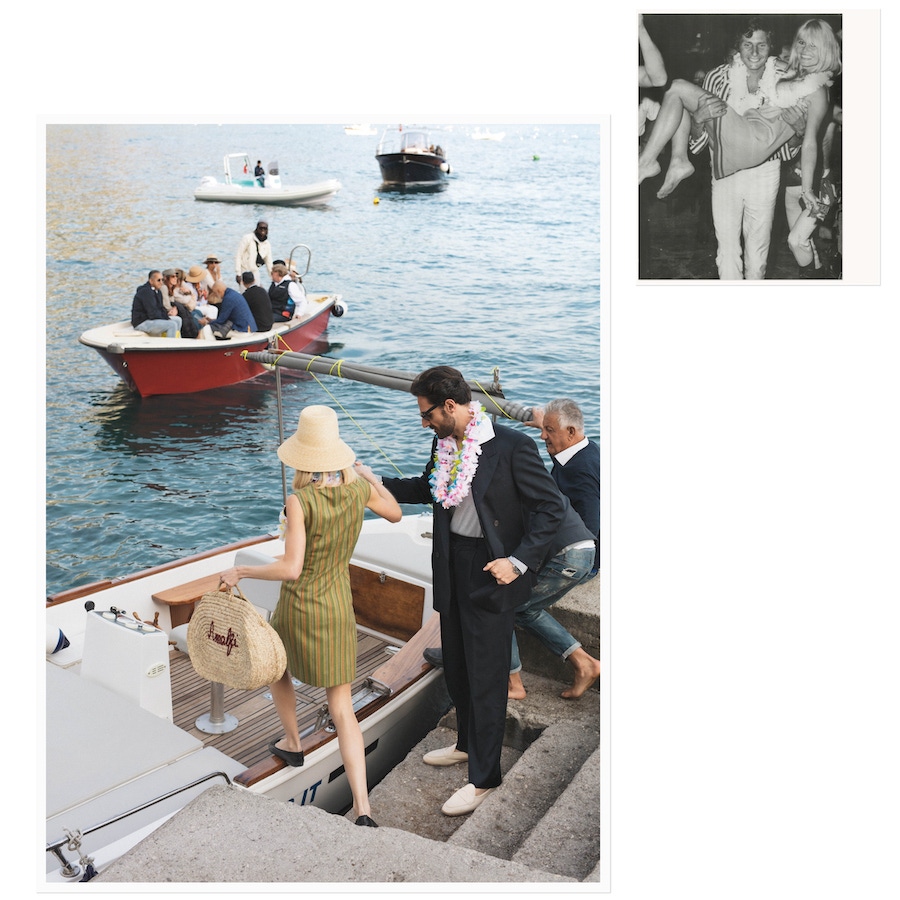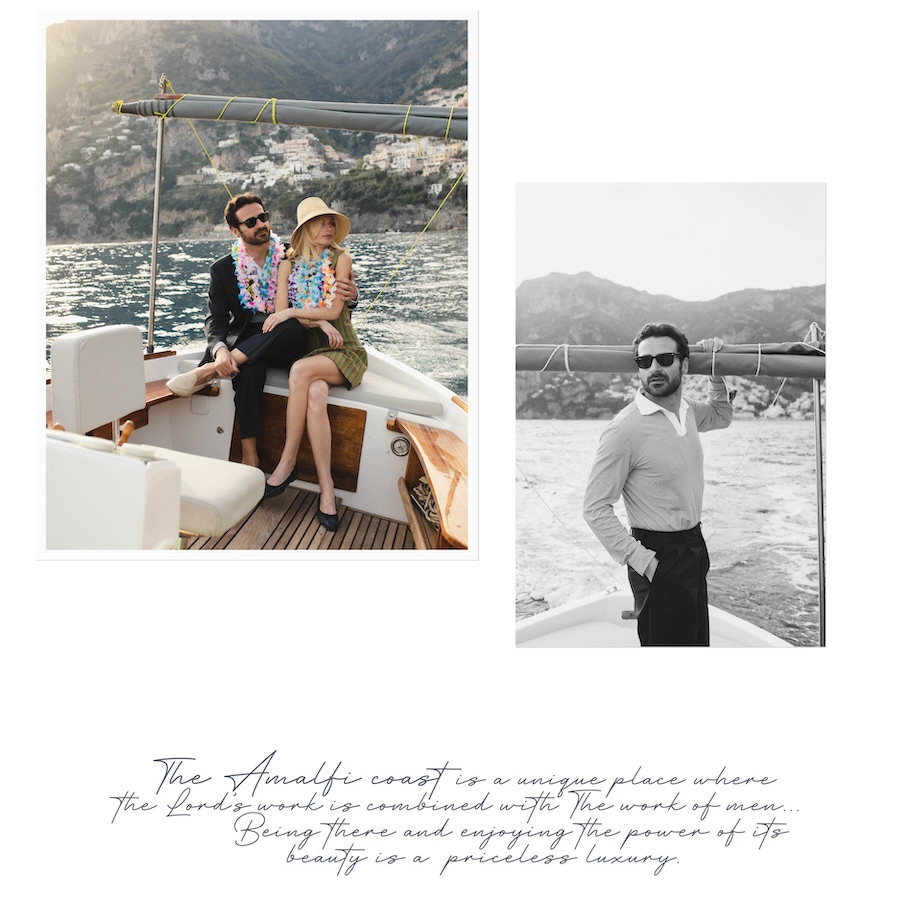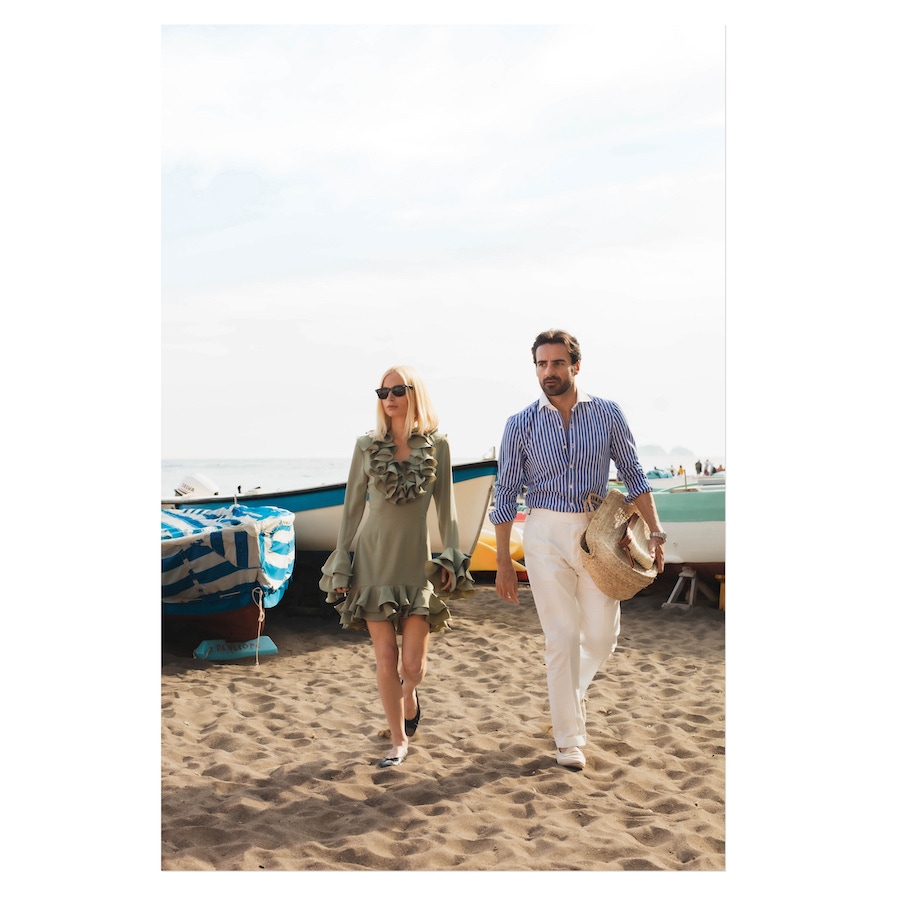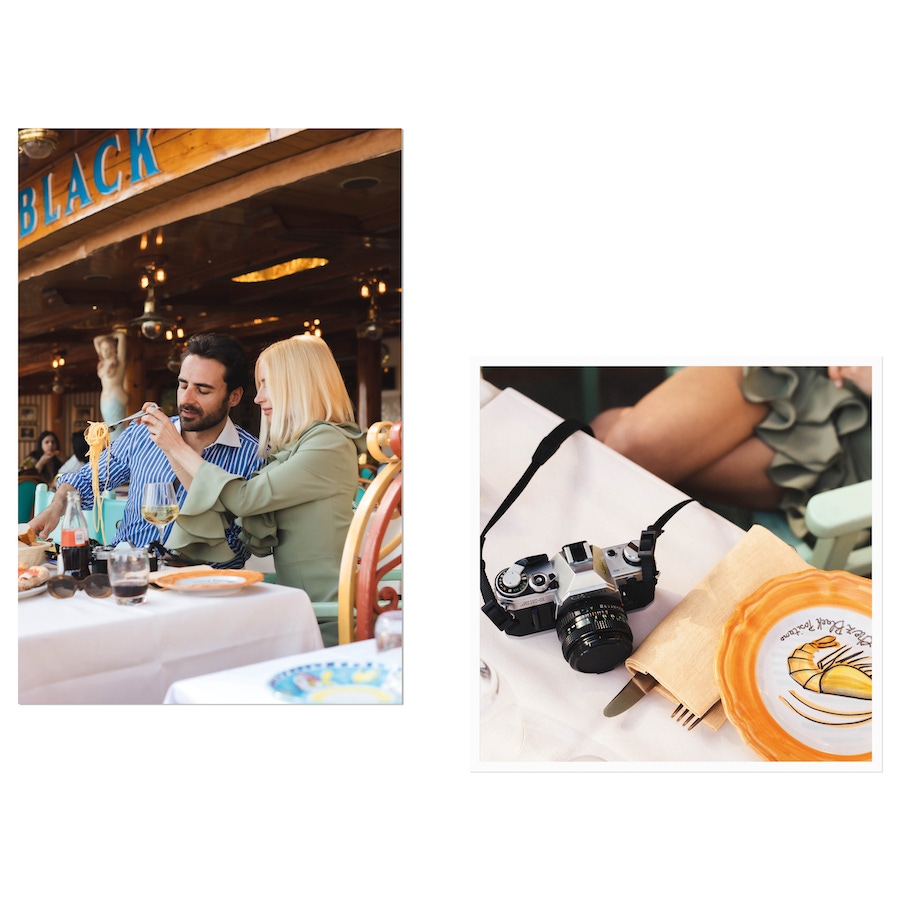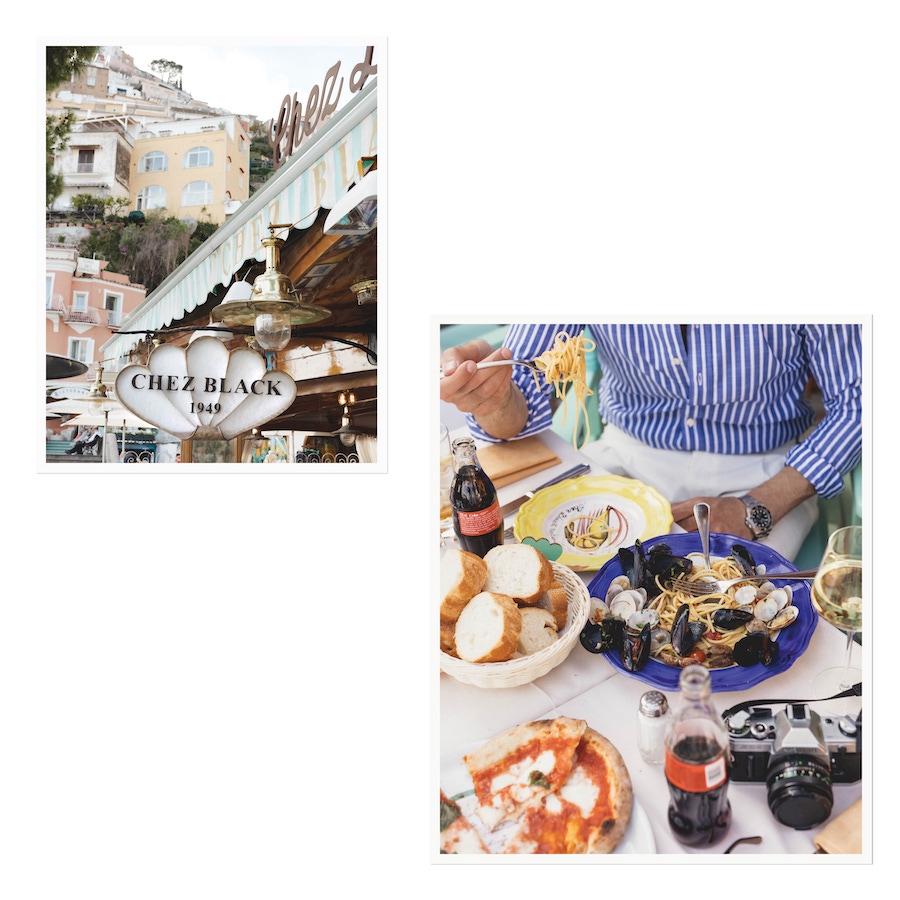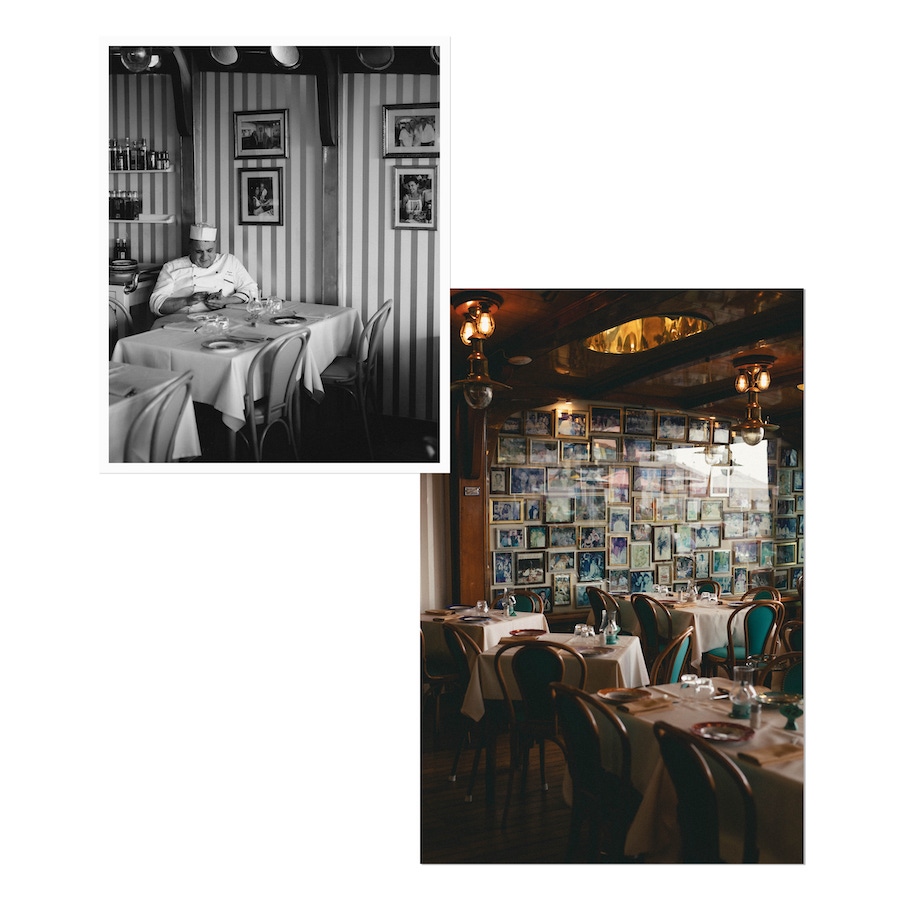 As we arrive at Chez Black for lunch, there's a sense that the Amalfi Coast is much as it was when Sophia Loren filmed
Scandal in Sorrento
, or the Il Boum Italy which
The Talented Mr Ripley
reimagines. Since 1949, the nautically-themed restaurant and its famous Pacchieri pasta with Positanese sauce (sun-ripened tomatoes, oregano, and savoury garlic) has become the go-to spot in Positano for leisurely lunches and people-watching. Here, local fishermen rub shoulders with visiting oligarchs. After a spread of pizza and fresh Linguine alle Vongole the sunset calls for a round of Negronis, putting us in a relaxed mood for the return boat trip to Amalfi.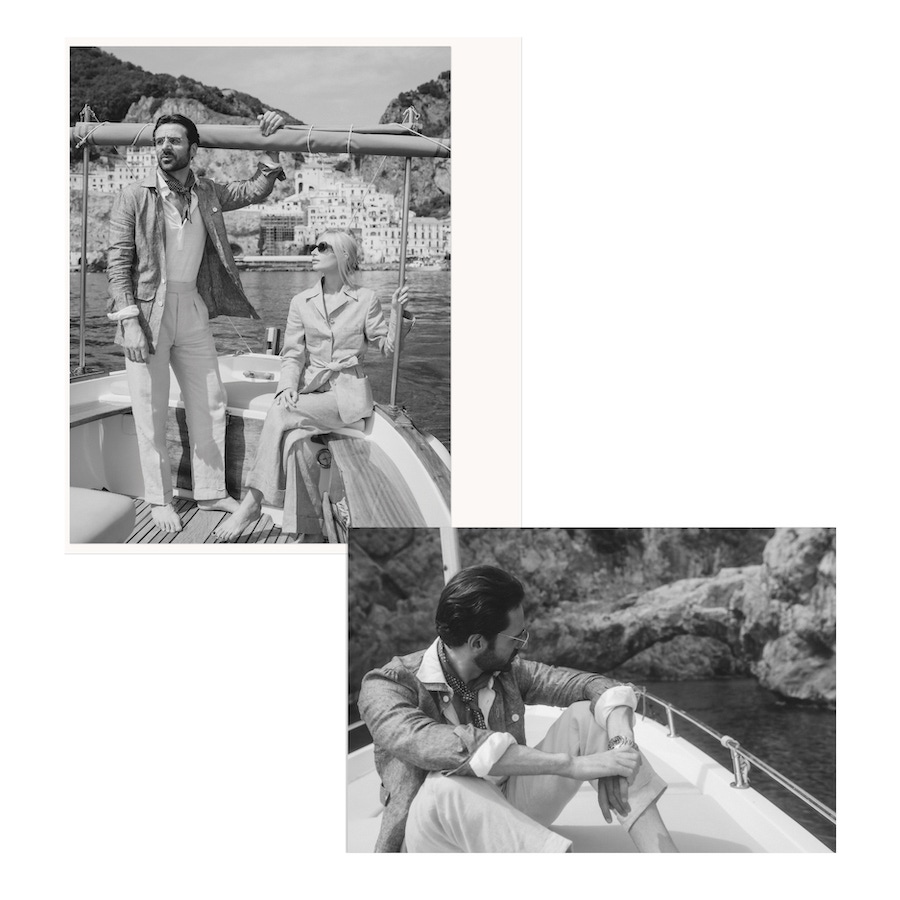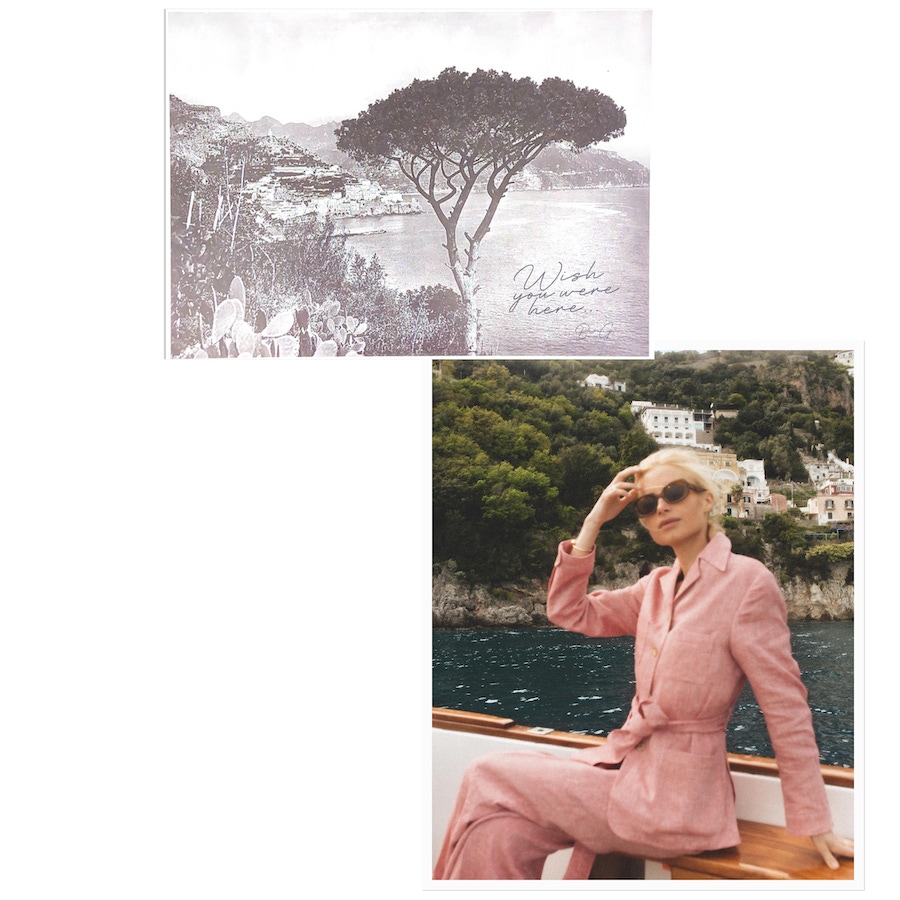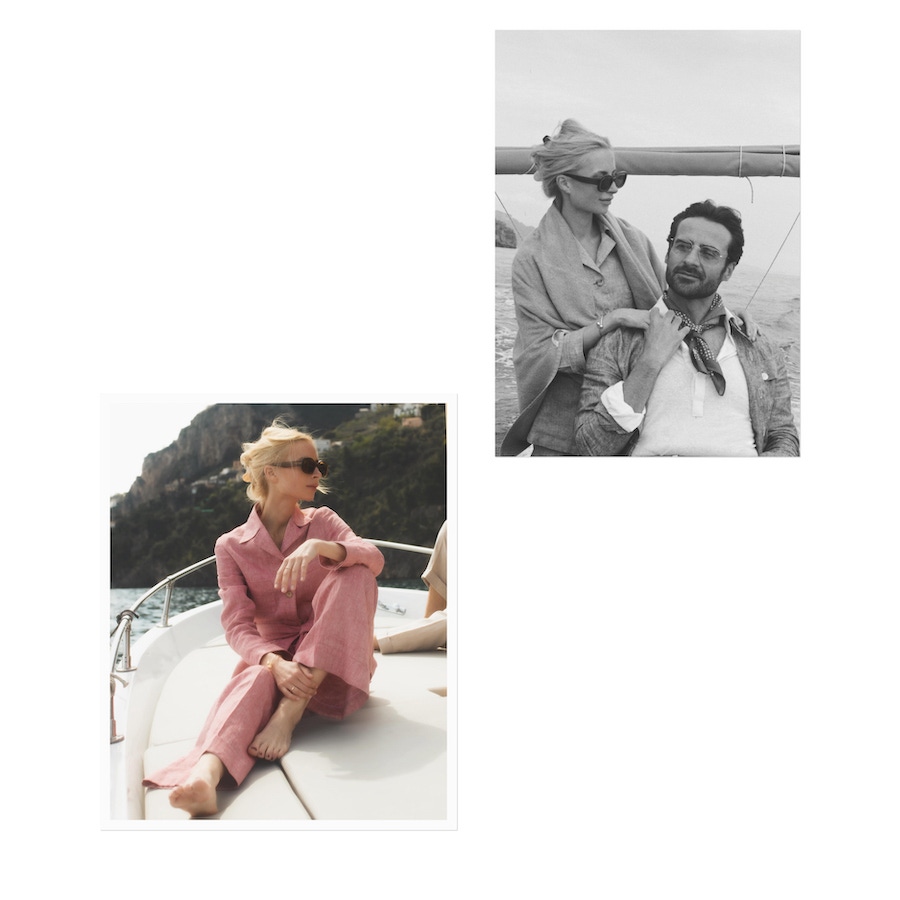 It's strange how quickly one gets accustomed to travelling the region by boat. But as we dock into Amalfi town, there is an immediate contrast to lively Positano: the piazza has a slow, romantic vibe, littered with shops and cafes selling limoncello, and groups of friends strolling the seaside promenade. It recalls Gino Paoli's classic ballad
'Senza Fine'
(its English name is 'Endless', which is apt for these seemingly endless days on the Amalfi Coast).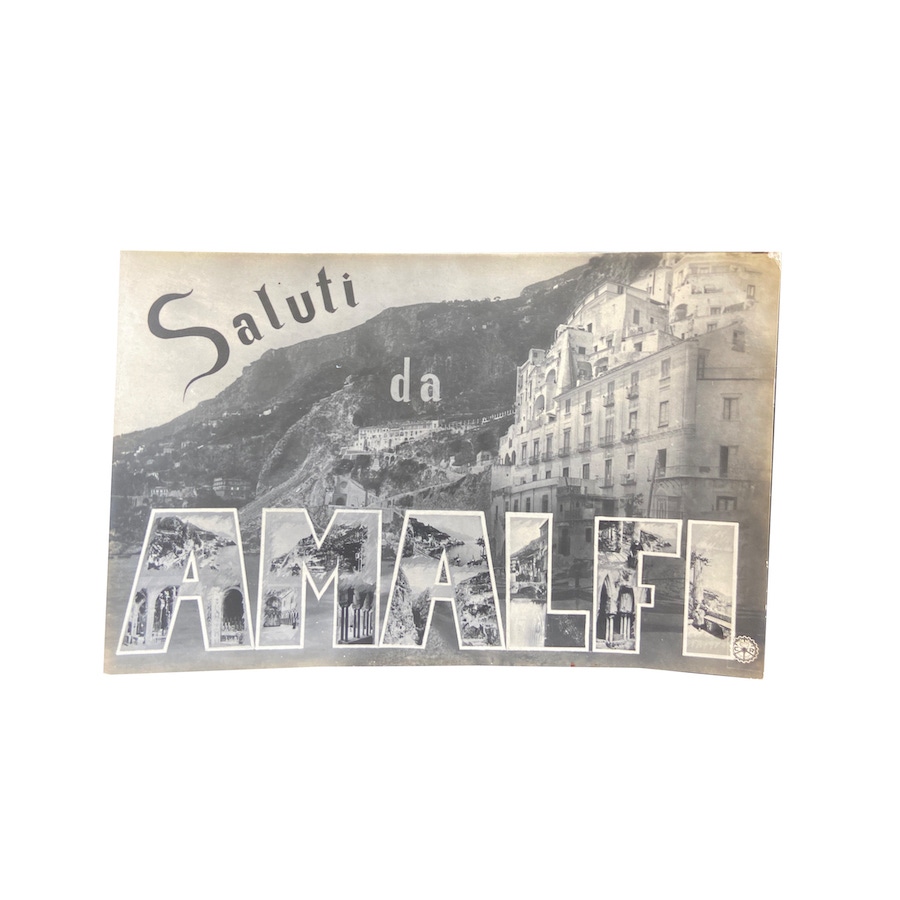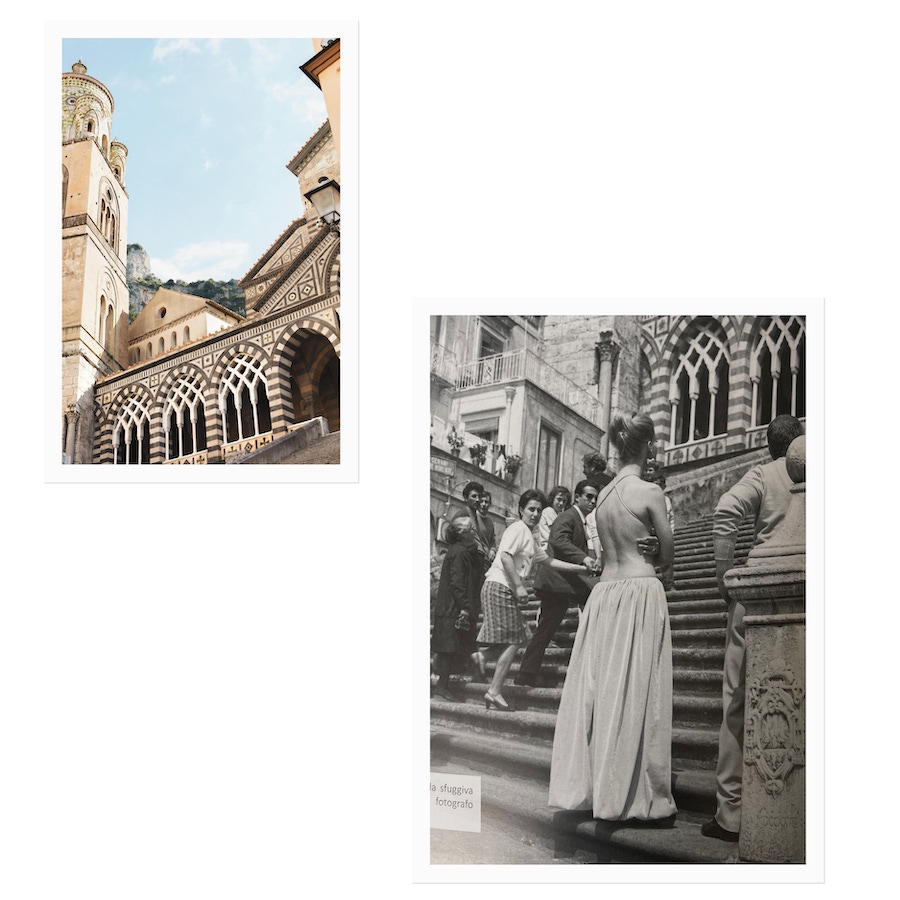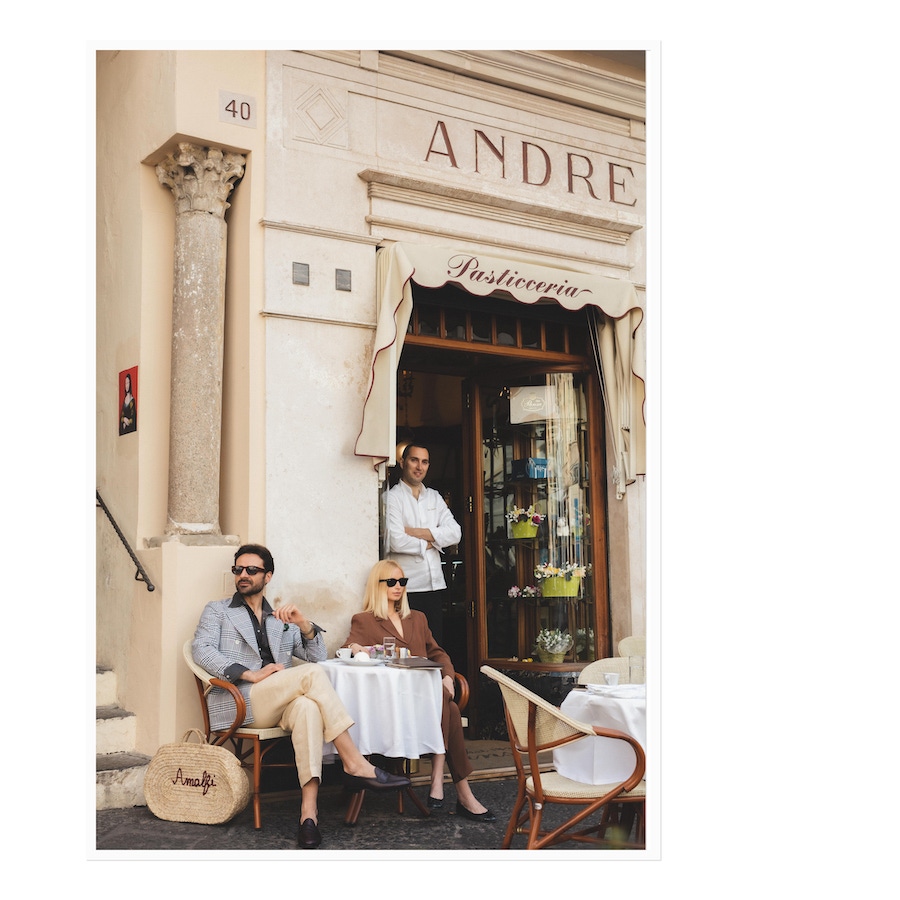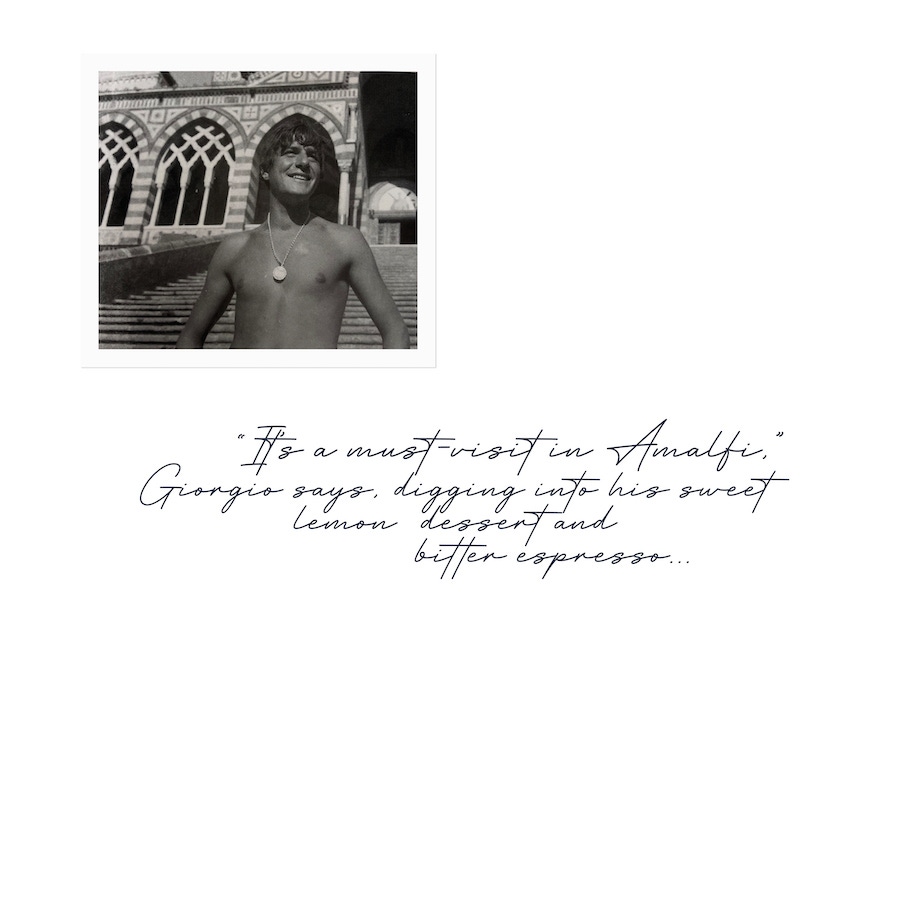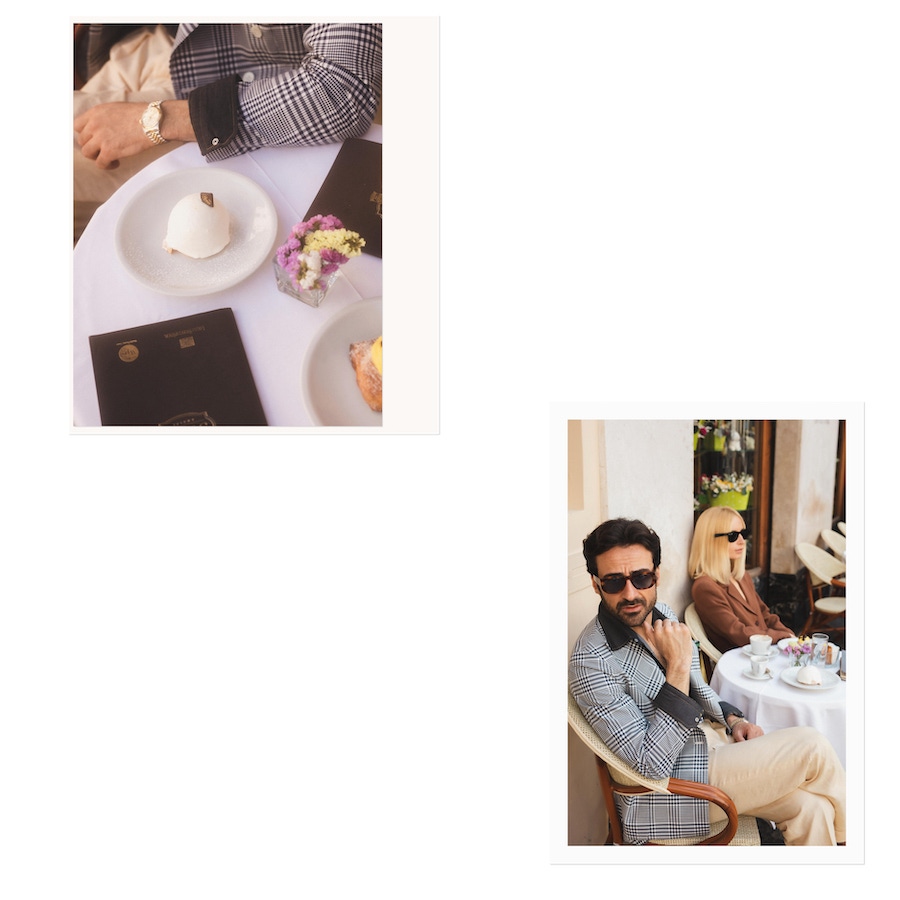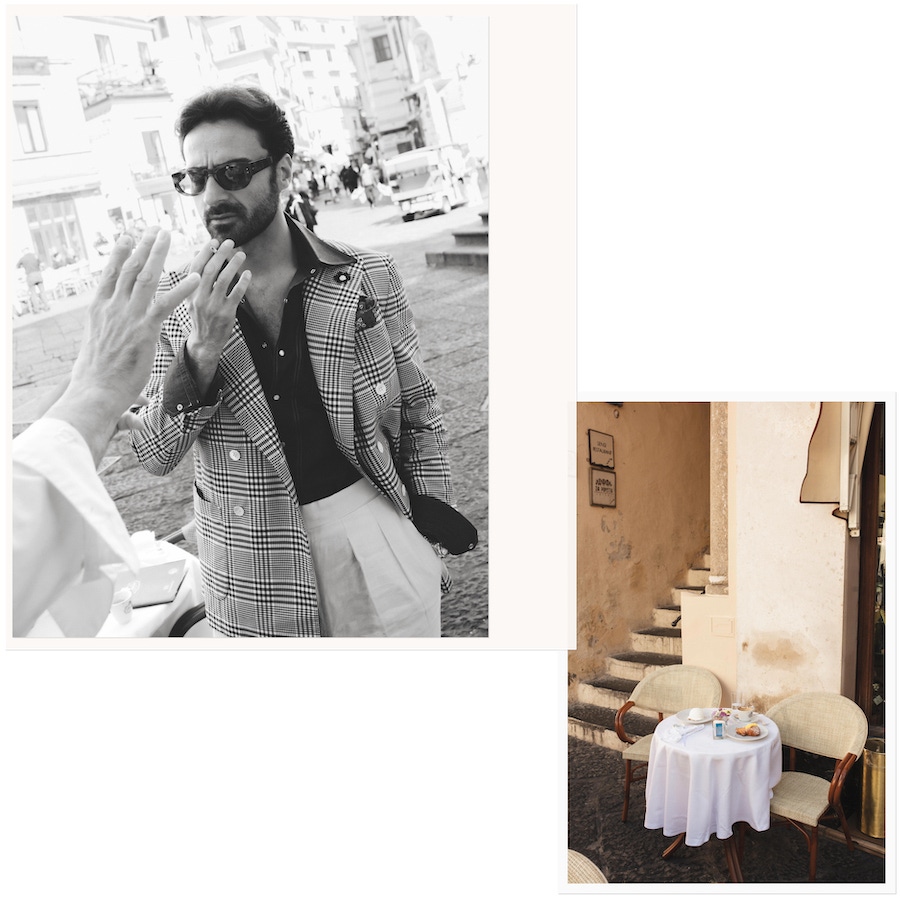 Our first port of call in Amalfi comes recommended by Giorgio. Sampling pastries at Pasticceria Andrea Pansa, followed by a walk up to the cathedral and around the old town, makes for a delightful afternoon. "Pansa is a must in Amalfi," Giorgio says, digging into his sweet lemon dessert and bitter espresso. As we rest at the foot of the grand church, the late springtime heat makes us glad that our tailoring that day, as per our shoot and theme, is all from the southern Italian masters. "Neapolitan tailoring is supposed to be softer and lighter [than the English]," he adds, geeking out over one of Naples' most famous jacket makers, G. Inglese, "they are deconstructed and unlined, and without shoulder pads." As we stare at the locals around us, they all seem to share a sense of great Southern
sprezzatura
. There is a taste for colourful, softly-tailored outfits, here; the sort that pairs with lemons, teal sea, and dusty squares.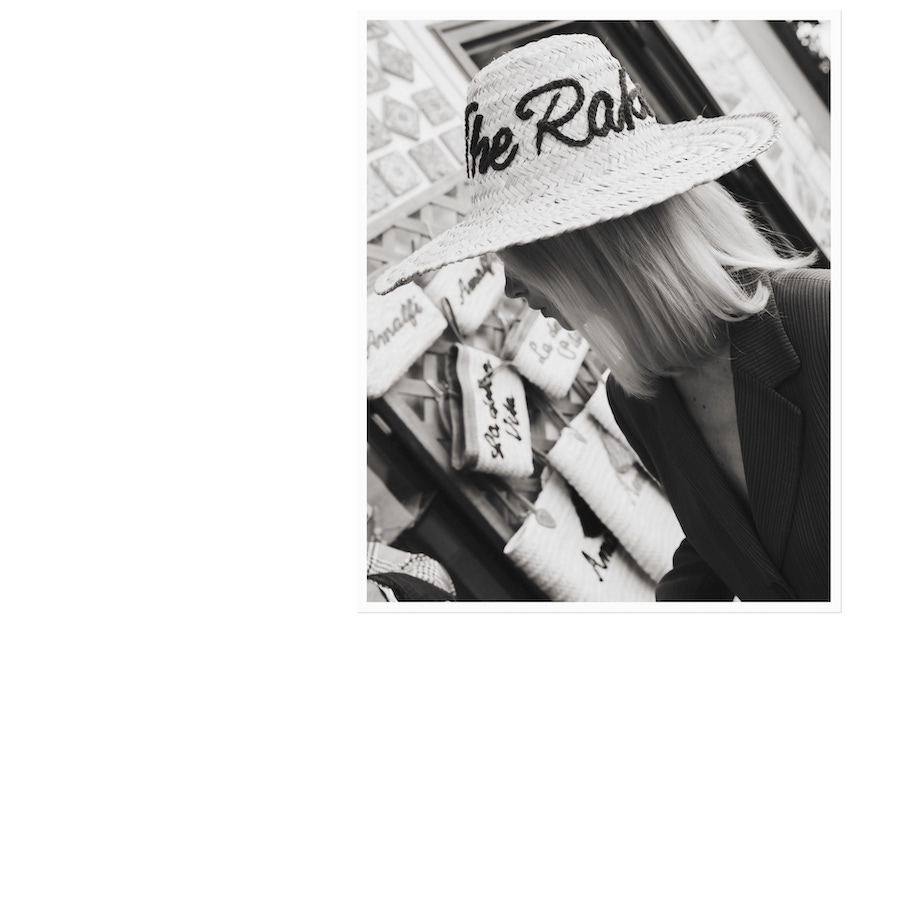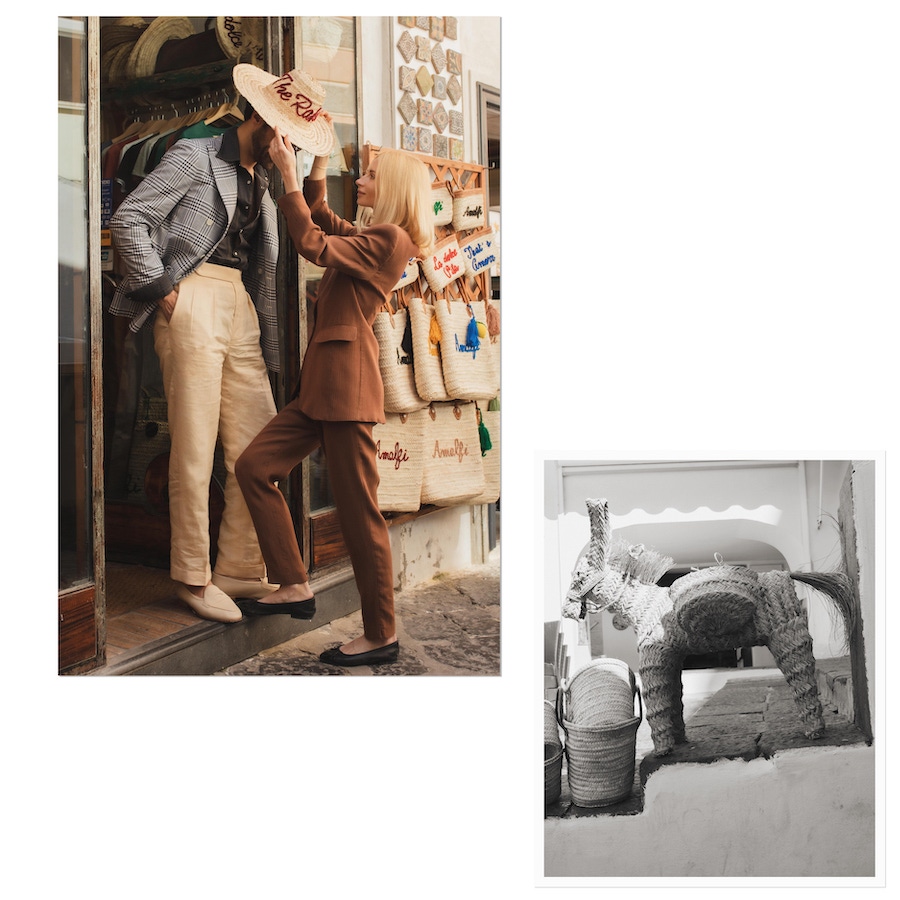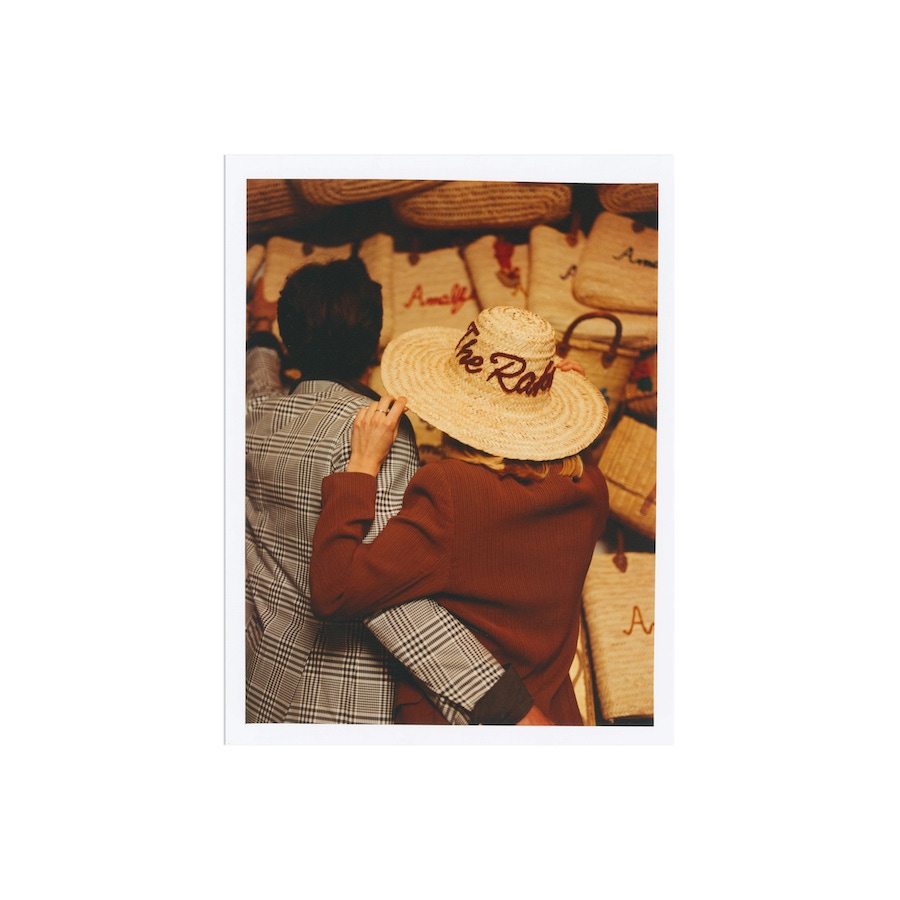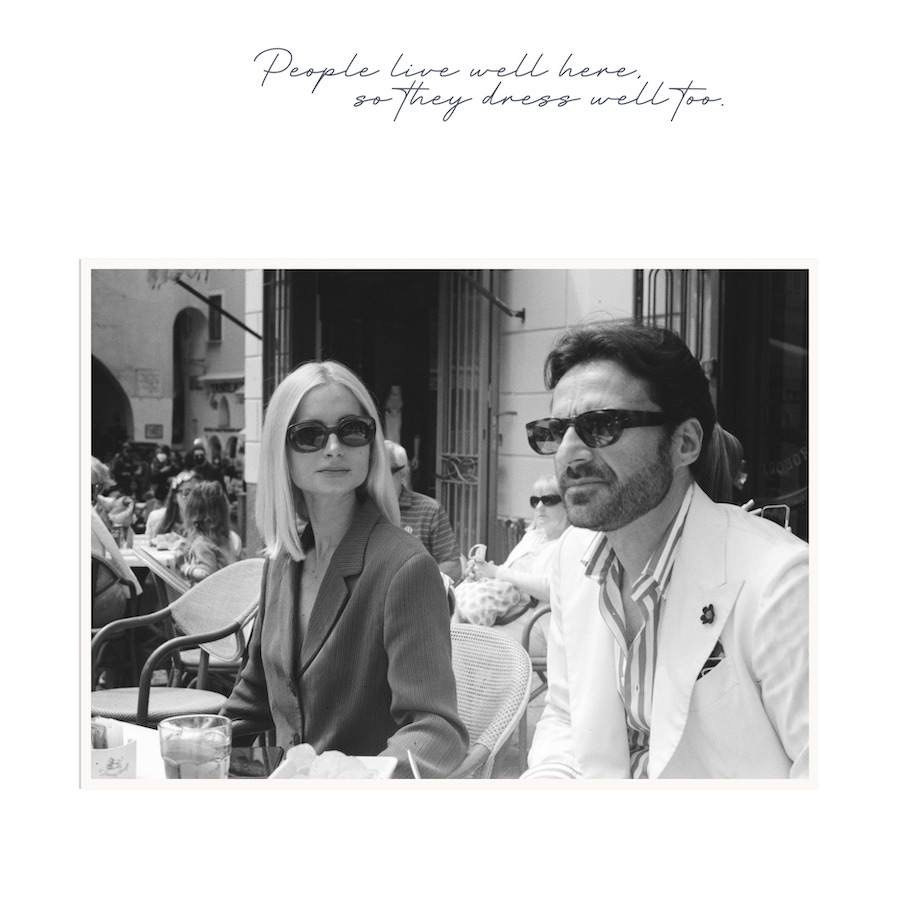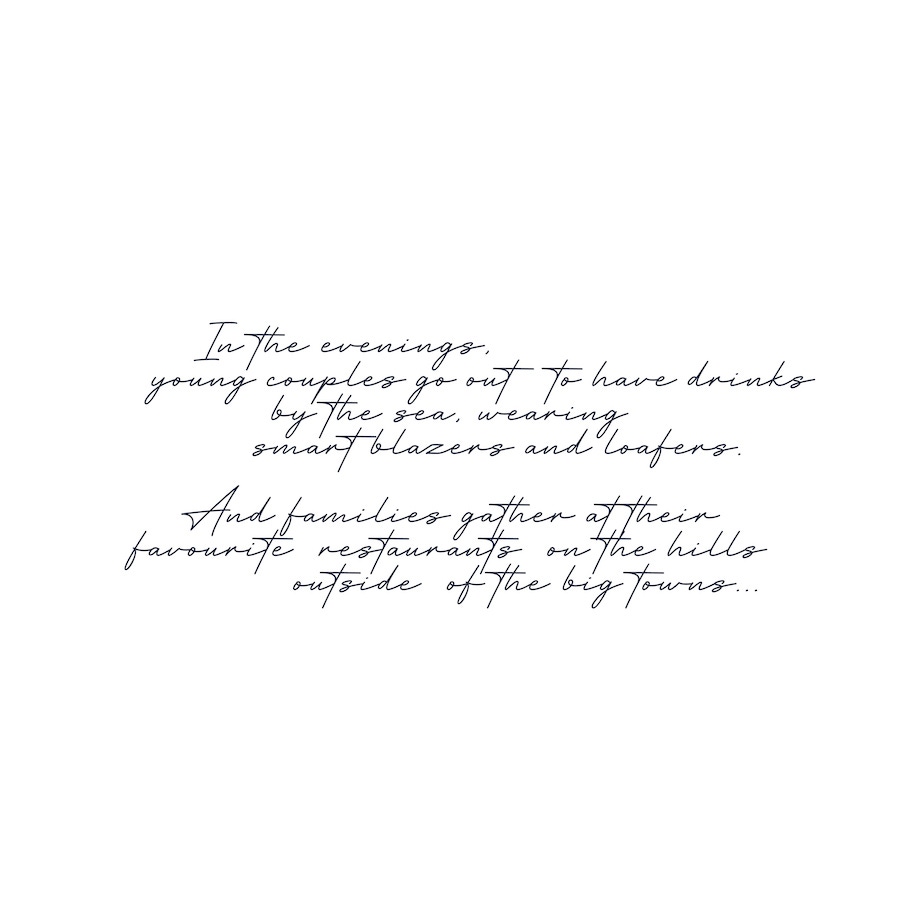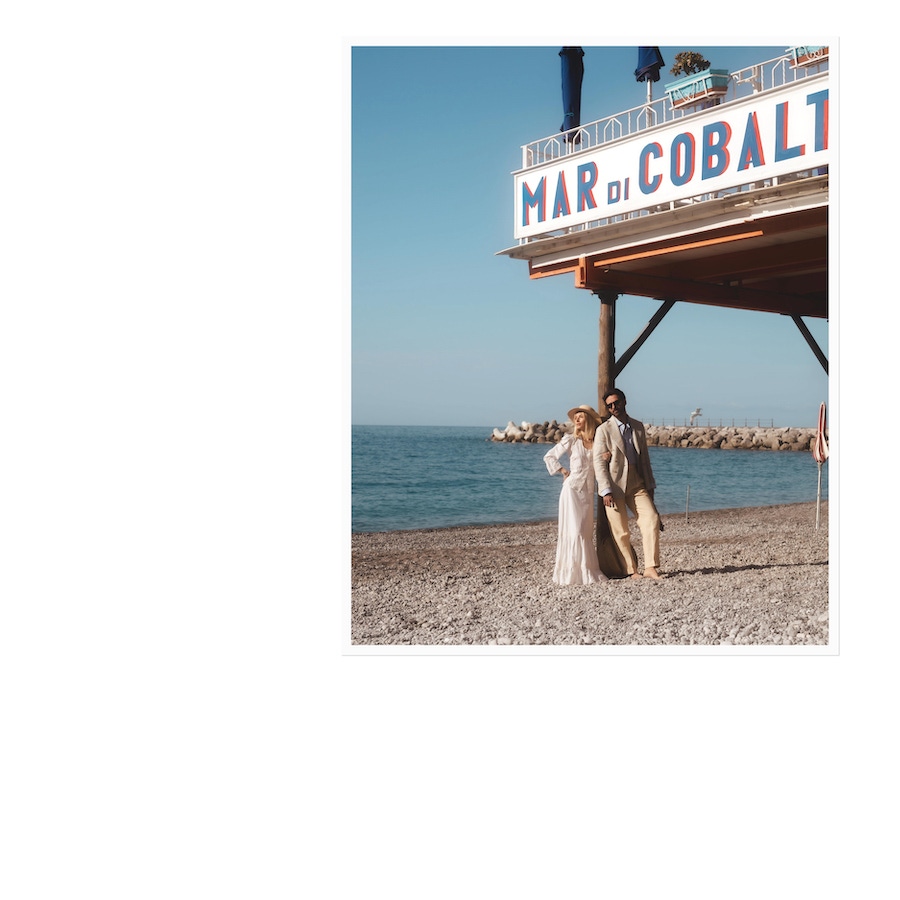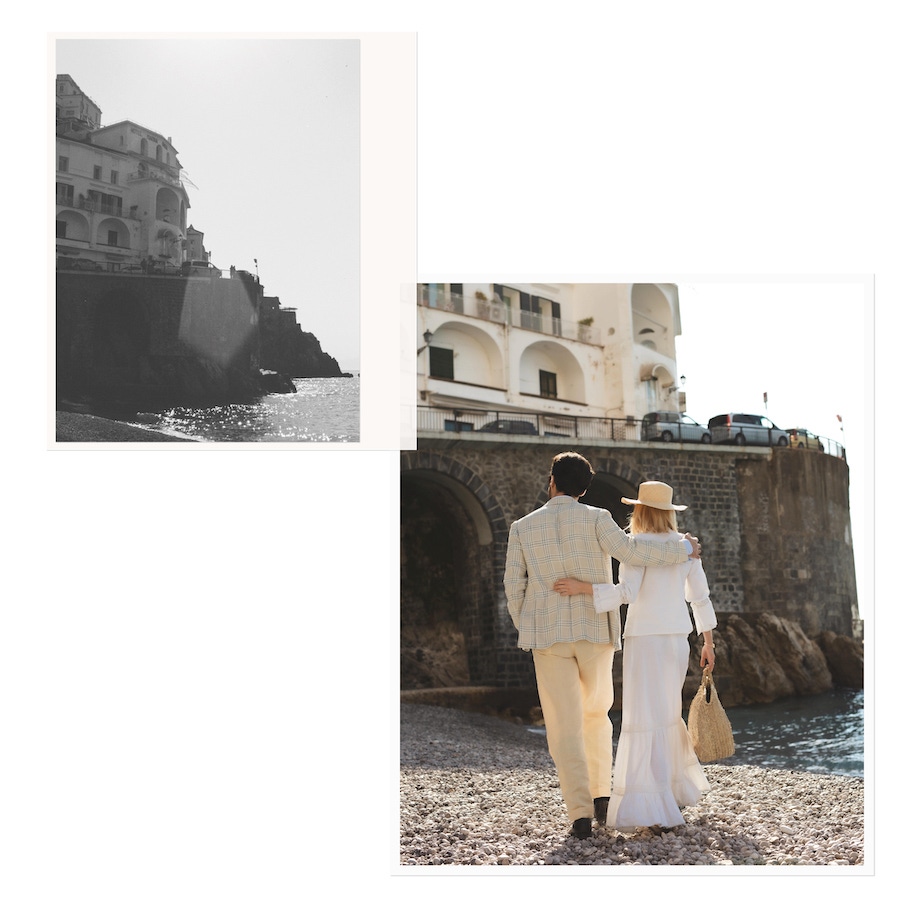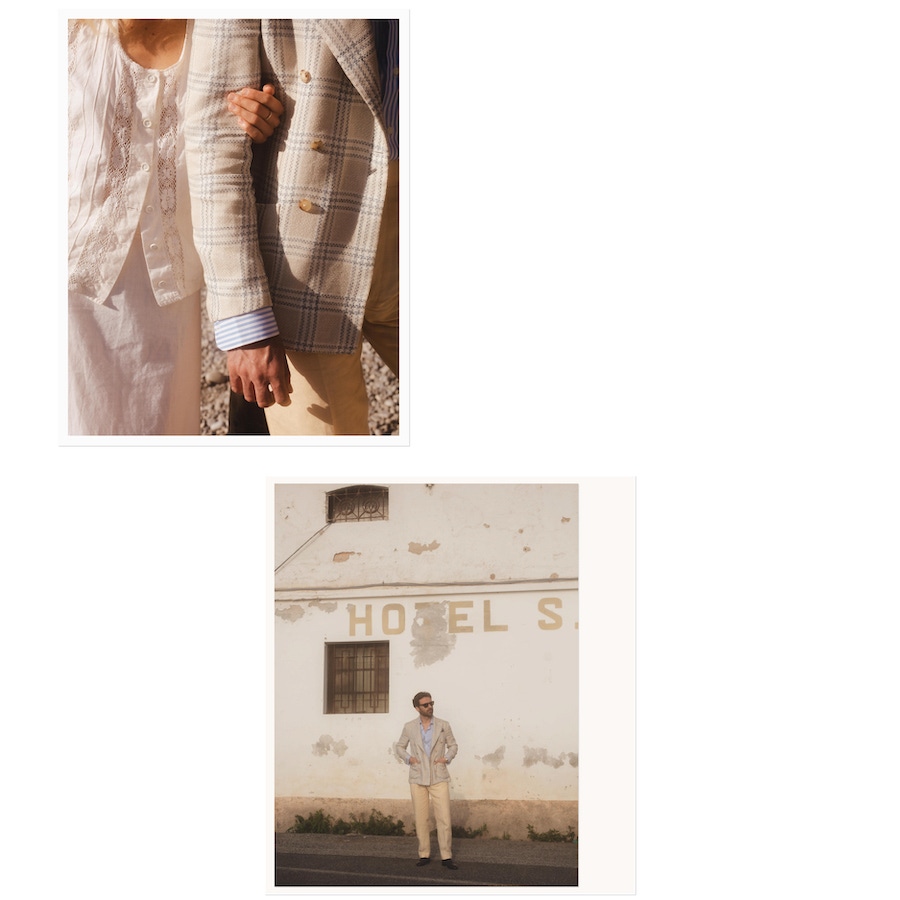 People live well here, so they dress well too. In the evenings, young couples sip apéritifs by the sea, wearing smart tailored separates and loafers. Families gather at their favourite restaurants on the hills outside of the big towns. We spot a few of them as we start up our
Vespas
on the road to Atrani, bringing our remaining spoils from Pansa with us for a late snack. The restaurants that look out from the side of the cliffs are secret addresses that are safeguarded by the locals. Pry, or be extra friendly, and sometimes an answer emerges; often a family-run trattoria named after a type of fish, boat, or humble
pescatore's
slang. Atrani itself is spellbinding. It is the smallest municipality in all of Italy, a vision of pastel-coloured buildings stacked against the sea, with larger settlements hovering around it on the hills. A drive further in-land is one of Giorgio's favourite landmarks, the elegant, strangely Escher-like Villa Rufolo in Ravello. As in both Positano and Amalfi, the smartly-dressed locals wander about as we proceed with our work, and in between, we relax, enjoy a coffee, and admire the views. But as we disembark from our scooters, it is clear that the Southern Italian tailoring is the real hero of the day. Our Neapolitan jackets are unrestrictive for the day's drive. They allow us to enjoy the sights, and ensure both Brigita and Giorgio look just as at ease as we prepare for another shoot. "It's supposed to be like a second skin, as the tailors in Naples like to say," Giorgio tells us.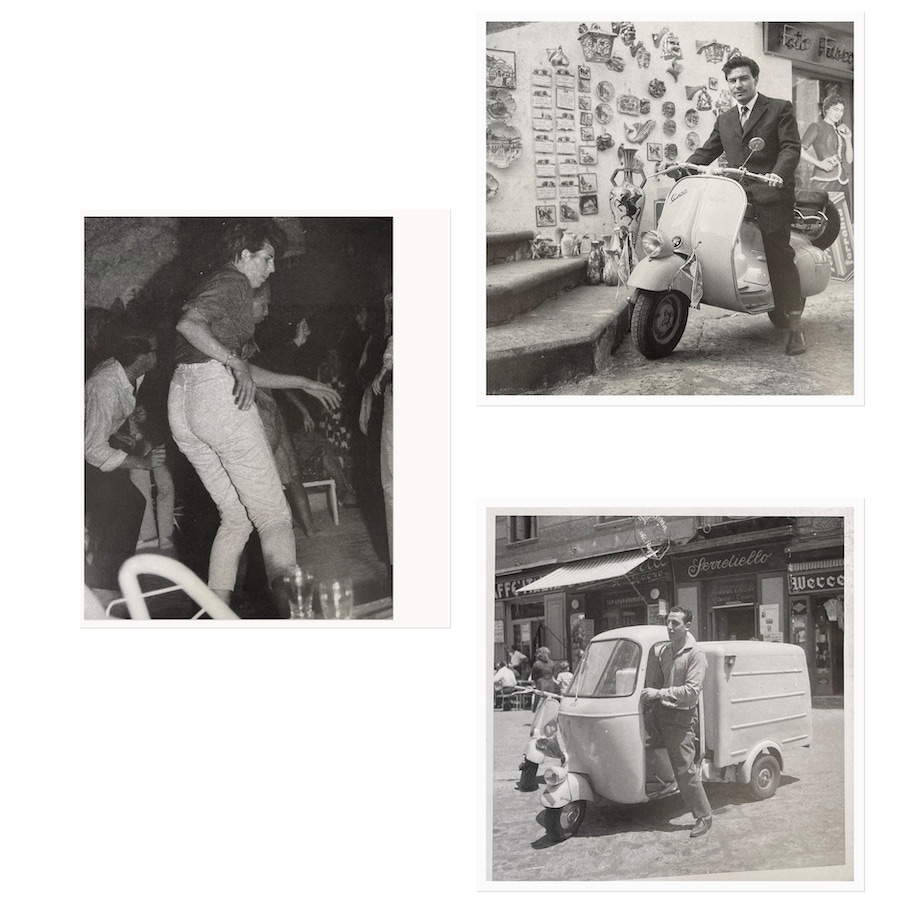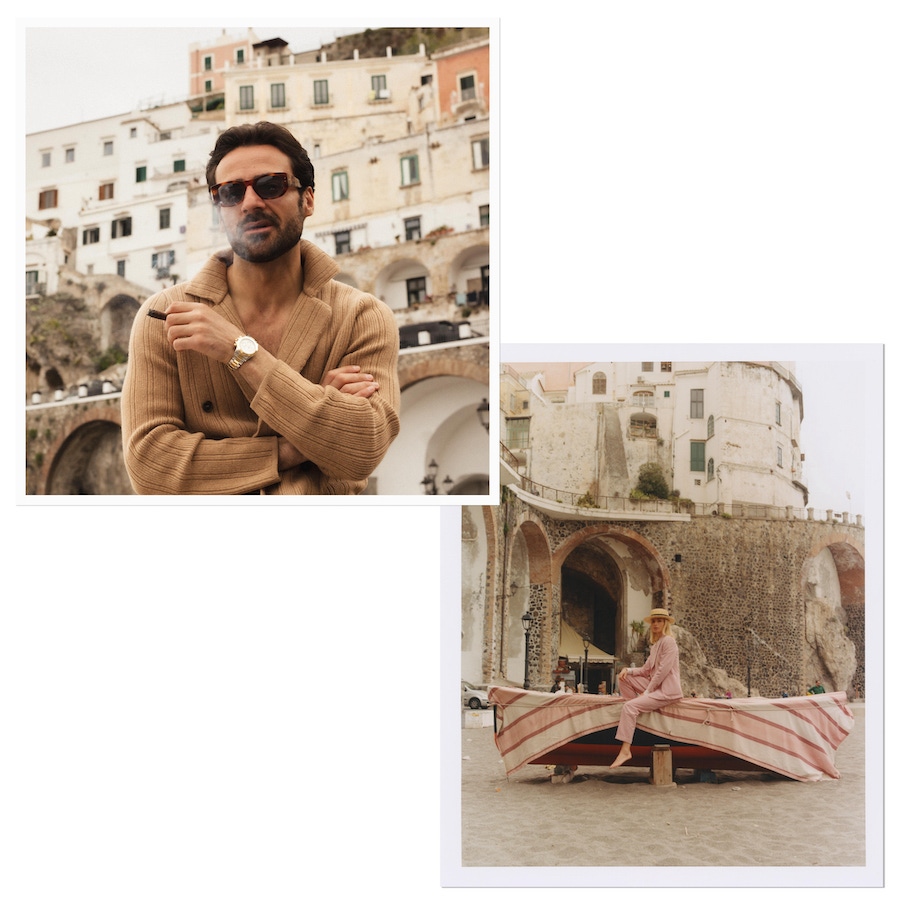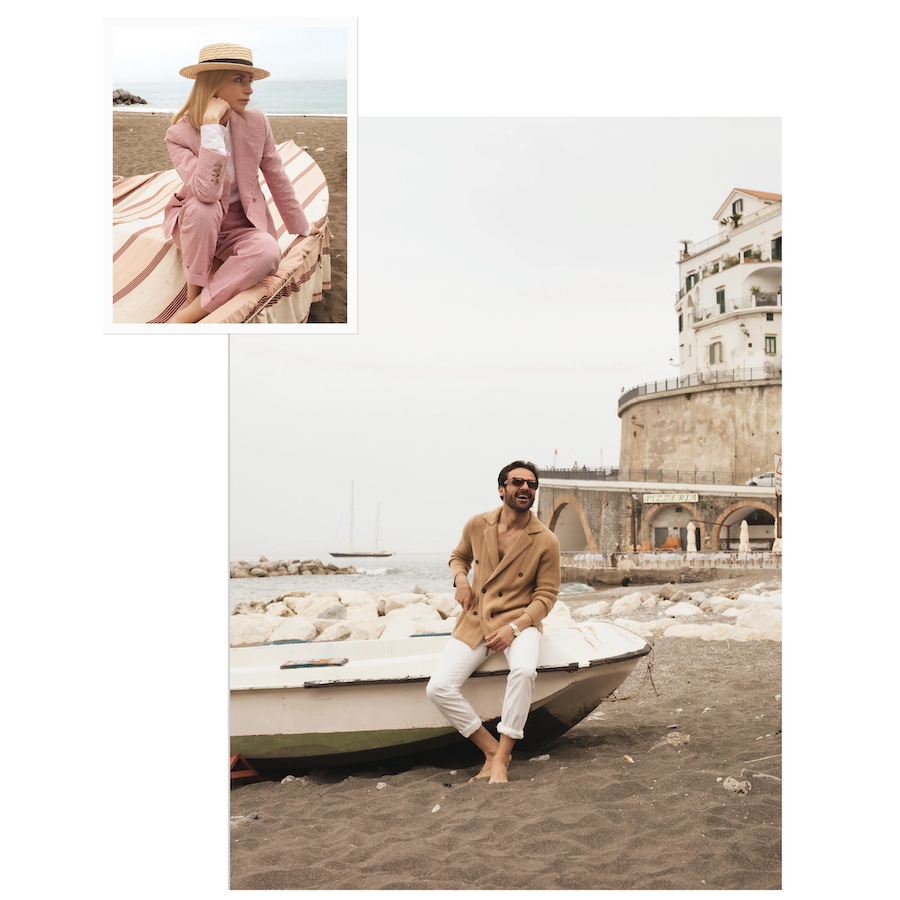 Exploring the Amalfi Coast by
Vespa
is the most intimate way to see the small hamlets, abandoned towers, and the area's natural beauty. As we swerve along the single coastline road, an open-top 1960s Alfa Romeo passes us by. That feeling of being stuck in a movie resurfaces. In a couple of days, we will be back in Naples, back into the bustle of the city, ordering a spritz in Spagnoli or at Flanagan's. We will check in on our friends at Rubinacci—the tailors who measure the region's swaggering
signori
, and dine at Port Alba, the world's oldest pizza restaurant. You can never have too much of a good thing in this part of the world. But before all of that, we are on the Amalfi Coast, intoxicated by the beauty of the sights, the style, and the native delicacies. We are living
la dolce vita
. "It is a state of mind rather than a way of acting; being lighthearted, and becoming a master of your time," Giorgio tells us when we ask him. "To live
la dolce vita
means to create a story to remember, and a story that you will share with others."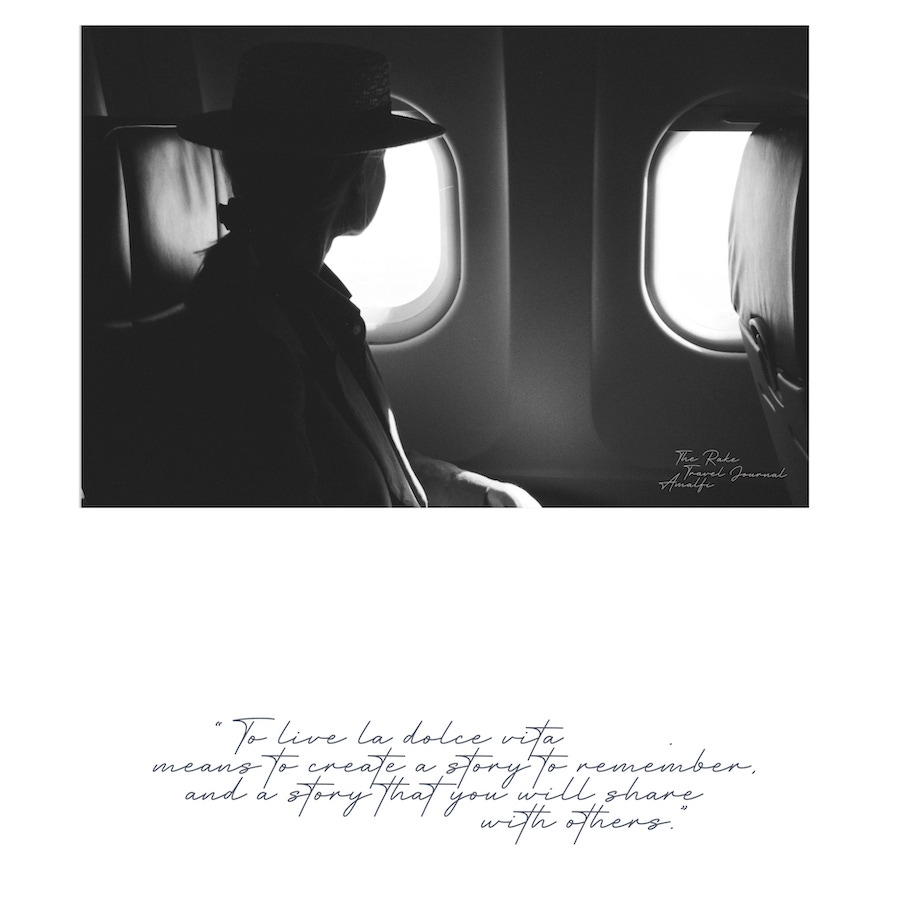 Shop The Edit
Creative Director and Stylist:
@melissajanetarling
Photographer:
@brandonhinton_jpeg
Talent:
@brigitamb
&
@giorgiogiangiulio