This Week We're Channelling: The Two Faces of January
This week we're looking to Viggo Mortenson's suavely-attired Chester MacFarland for a lesson in sixties-inspired holiday dressing and a reminder of the undying power of linen tailoring.
Each year, as the days begin lengthening and the mercury inches higher, we revisit our favourite summer films, fastiduously seeking style inspiration for the warmer months ahead. Amongst them are all the usuals - the likes of The Talented Mr Ripley, Pierrot Le Fou and La Dolce Vita, cinematic classics whose fashions endure in our collective sartorial consciousness. A more contemporary film less obvious but equally as deserving to add to the rotation is Hossein Amini's 2014 adaptation of Patricia Highsmith's ninth novel - a psychological thriller titled
The Two Faces of January
.
Set in 1962, the story follows a glamorous American couple - con man Chester MacFarland (Viggo Mortenson) and his wife Colette (Kirsten Dunst) - as they travel through Greece and meet a clever and charismatic tour guide called Rydal (Oscar Isaac), who scams tourists and is burdened with dark secrets.
The three wind up in a tangled web of cons and cover-ups and the pace inevitably quickens. Yet throughout all the captivating twists and turns, we can't help but focus on the gorgeous sixties styling, which can be attributed to the work of esteemed costume designer Steven Noble. Noble dove straight into research, immersing himself in the period and consuming old films, music, magazines and books.
"I wanted to create the mood of 1962 and be true to it, but then also make it timeless and feel relevant to an audience, so it didn't feel like a costume drama," he told
InStyle
. "I wanted to bring it forward to a modern audience but still be true to the period." There's an undeniable authenticity and effortlessness to each of the character's outfits, reminiscent of costumes from original sixties films worn by the likes of
Jean Seberg and Alain Delon, whom Noble attributed to having inspired his creative process.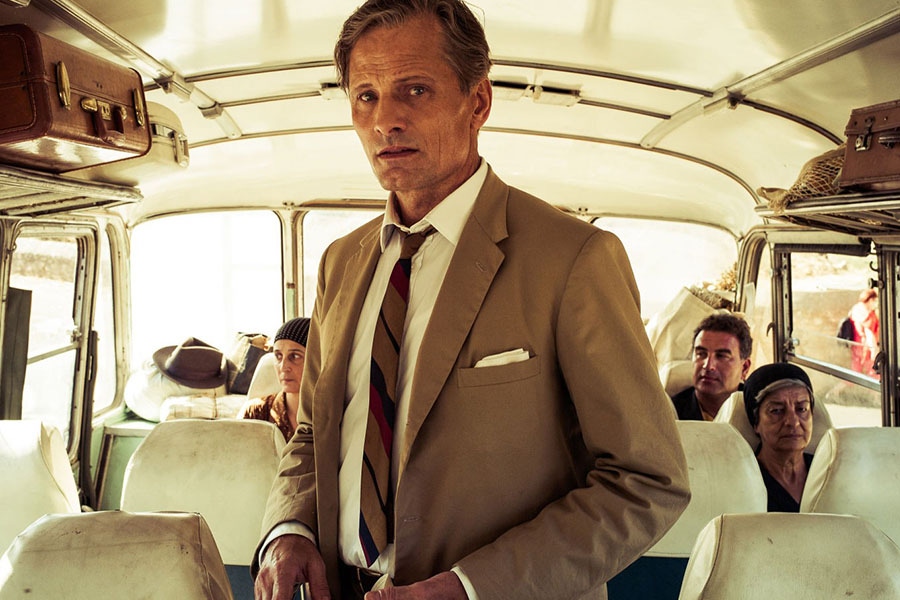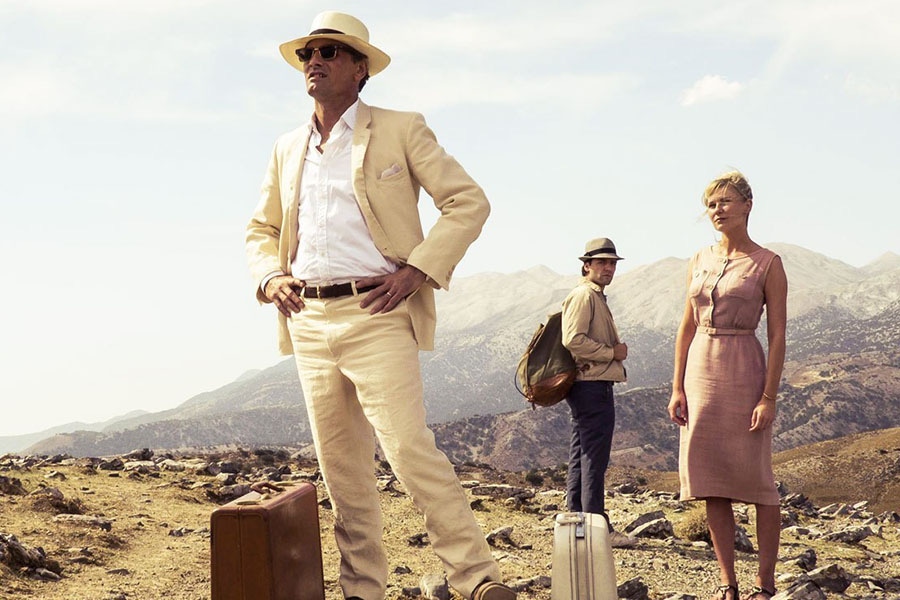 Linen is king and a pale colour palette consisting of creams, dusty pinks and sandy tones lends itself to generating a refined, minimalist elegance that is just as sartorially relevant today, whether worn in a city office or on a coastal sojourn. Of particular note is Chester MacFarland's incredible white linen three-piece suit, paired with a pale blue shirt and chocolate brown and blue striped silk tie. As action gets underway, he swaps the stark white suit for a more casual yet just as stylish beige linen version with white shirt and brown tie, eventually ditching the tie altogether. The linen inevitably takes a battering throughout the film's action, but that's part of the charm of the fabric, so loved for its breathability and ease-of-wear; its crumples and creases best embraced for ultimate comfort and offset by body heat under the scorch of the summer sun. For lightweight linen suiting this season, look to renowned tailoring houses like Walker Slater,
Lardini and Gieves & Hawkes, and don't be afraid to play around with separates in varying neutral tones.
When it comes to accessories, MacFarland is rarely seen without his trusty white straw panama hat: Viennese hatmaker
Mühlbauer creates a wonderful contemporary iteration that expertly exudes effortless beachside elegance
. Sunglasses are non-negotiable and MacFarland's tortoiseshell-framed pair are versatile and enduringly timeless. Tom Ford's retro-inspired 'Henry' sunglasses offer similar appeal, guaranteeing staple-status this season. Finally, complete your sixties-inspired holiday ensemble with sturdy yet sophisticated footwear (loafers are a perennial favourite of ours) and sleek luggage. It's a failsafe uniform that will no doubt see you stylishly through the summer months ahead.