Celluloid Style: La Dolce Vita
In the first of a series celebrating the wonderful wardrobes of iconic movies, we raise a glass of Chianti to La Dolce Vita's enduring contribution to menswear's cultural canon.
When
Federico Fellini
's magnum opus premiered in New York City in 1960, the "Latin Lover" trope had already been omnipresent in Western popular fiction since the 1920s. In
La Dolce Vita
, Marcello Mastroianni's portrayal of a photojournalist operating in the thick of Rome's growing obsession with celebrity culture was a role that made him Italy's biggest film star. Effectively smelting a character from a lumpen block of caricature, his elegant extraction packed polish, mystique and detail. There's more to the central protagonist Marcello Rubini's depth and nuance, though, than Mastroianni's stoical, cursive adroitness in front of a camera. Fellini needs a generous share of the credit for the artful narrative, one he co-wrote, inspired in part by the Montesi affair - a powerful cautionary allegory, tracing a weary individual's vain attempts to escape the ennui that comes with chronicling the lives of fading aristocrats, B-list movie stars and society women. The aesthetic masterstrokes of his direction help, too, of course. When it comes to the lead character's brio as a complex south European lover, though, one shouldn't overlook his wardrobe. For this, in part, we can thank the sartorial spirit of the age – mid-century style icons including
The Rat Pack
,
Cary Grant
in
North By Northwest
,
Connery
as Bond and
JFK
in the White House were all sharp adherents to the sleek, single-breasted, narrow lapelled look. But there's more to
La Dolce Vita
's sartorial might than the broader style sensibilities of the era.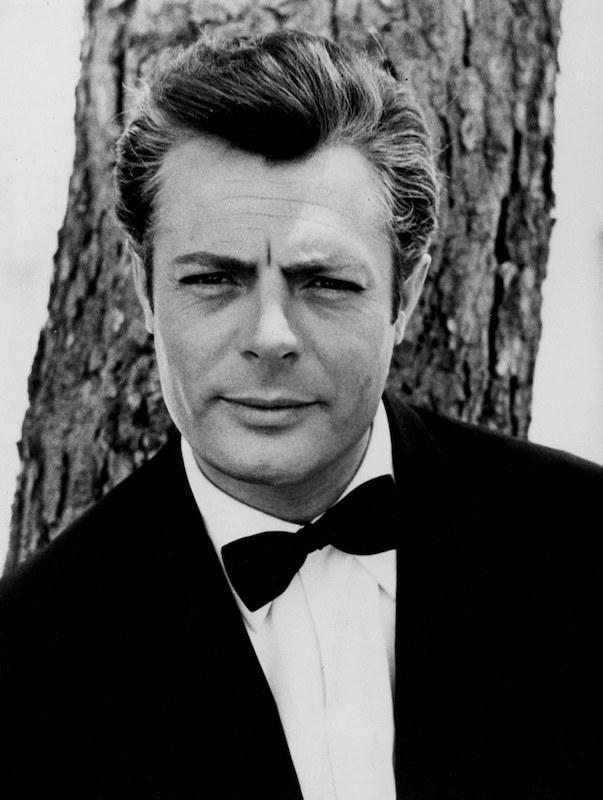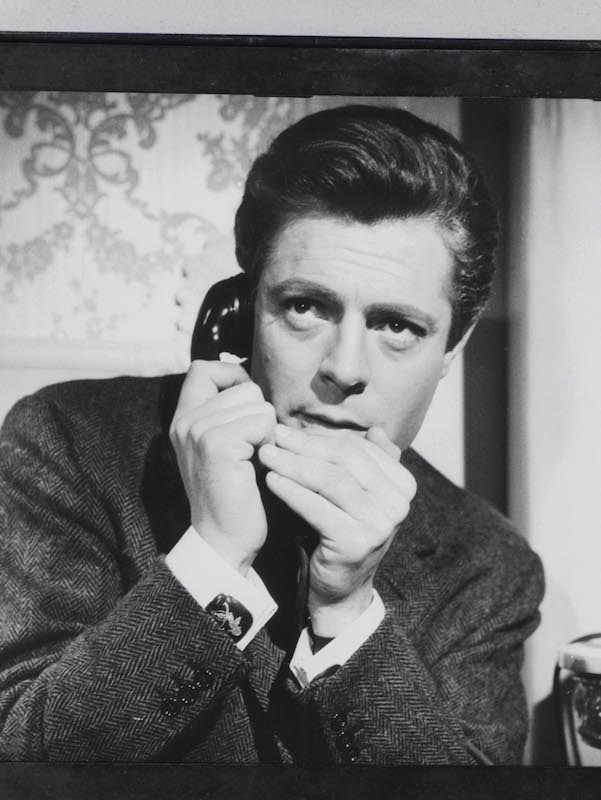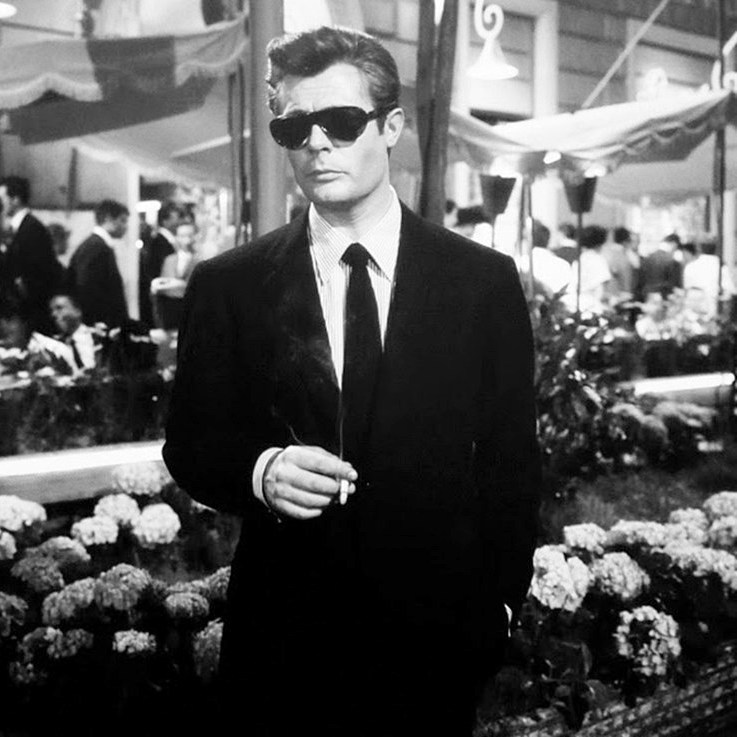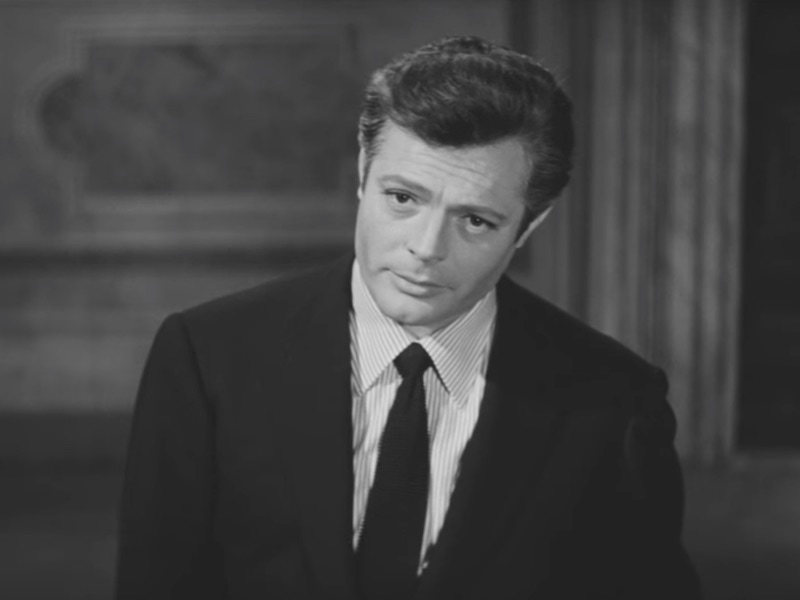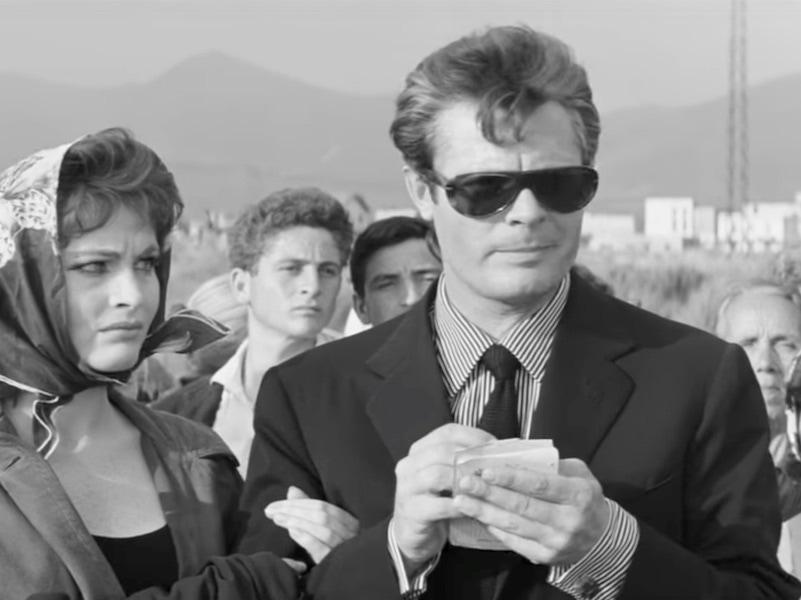 The film carves its own channel within the broader zeitgeist of the time, and for this scholars of menswear in the movies will forever be indebted to one Piero Gherardi, a polymath, self-taught in art and architecture, who trebled up as costume designer, set designer and art director (and won a Best Costume Design Oscar for his efforts). Gherardi was evidently tasked with making the leading man's wardrobe adjust to reflect his character development over the course of the film. Hence, in the earlier segments of the movie, when Marcello is an ice-cool, insouciant flâneur, operating in the shadows of
Rome
's nocturnal revelries, he sports close-cut single-breasted suits (Brioni's markedly alpha-masculine house silhouette is a good starting point for those wishing to recreate the look) or fitted tuxes, unvented with jetted pockets, and
Persol
649s - worn day and night. (His top-left pockets serving as occasional resting places to his sunglasses may be why not a single a pocket square makes its way into any frame of the film – the jury's out, though, on whether even a neatly folded white one would have made Mastroianni's markedly virile guises a tad effete). His shirts, meanwhile, all pocketless, feature French cuffs which peep discreetly from beneath the fabric overlaying them, a subtle effect off-set deftly by giant cufflinks.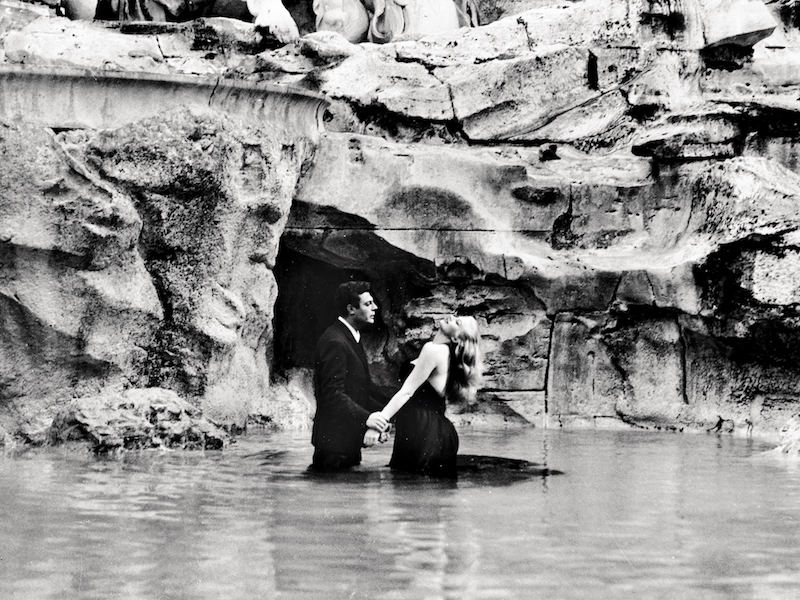 The slick sobriety of Marcello's nocturnal look is perhaps best highlighted by comparison with the American Ivy League style favoured by Gregory Peck's character, also a journalist, in
Roman Holiday
, released seven years previously. In the closing scenes of
La Dolce Vita
, though, Marcello's character transformation complete, Mastroianni's all-white linen suit and contrasting black shirt better reflect the new-found flamboyance that lies beneath his attire. The character and his clothes become a powerful dichotomy – a testimony to how profoundly well-appointed, beautiful clothing can complement authentic, genuinely human acting; Mastroianni's ability to inject authentic foibles and neuroses into his character somehow make his sartorial guises all the sharper, more relevant and beguiling. It's serendipitous that
La Dolce Vita
was shot in pre-industrialised Italy, meaning that Mastroianni's lounge suits were all made-to-measure - especially given the sartorial perversity Mastroianni expressed in the throes of the world's gushing reactions to one of the most sartorially slick movies of the post-war era. "The day when everyone is very, very elegant," he told
GQ
in 1964, "I will start to go around dressed like a tramp." Twenty-one years after his death, the world is a long way away from 'omni-elegance', and no one would be able to hold Mastroianni to his jokey allusion to hobo chic were he around today. Don't worry, though - we're working on it.