Tipping the Velvet
First woven in China some 2,500 years ago, popular in Europe during medieval times and the Renaissance, this ever-so-tactile textile is once again having a moment.
Velvet splits the style electorate. Some sartorial professionals revile the fabric for its perceived lack of guts, while others simply can't abide the type of louche character that gravitates to the cloth. A fresh referendum on velvet is required, however, as it's recently come back on the style monitors (not least during the festive season). The mood has altered, and we are being tempted to take the velvet plunge.
Velvet's most recent heyday was the late '60s and early '70s. Dressing up like Lord Fauntleroy was de rigueur. Studio 54's legacy, plus films such as The Poseidon Adventure and The Towering Inferno pay testimony; they also demonstrate how tricky it is to appear rugged in velvet.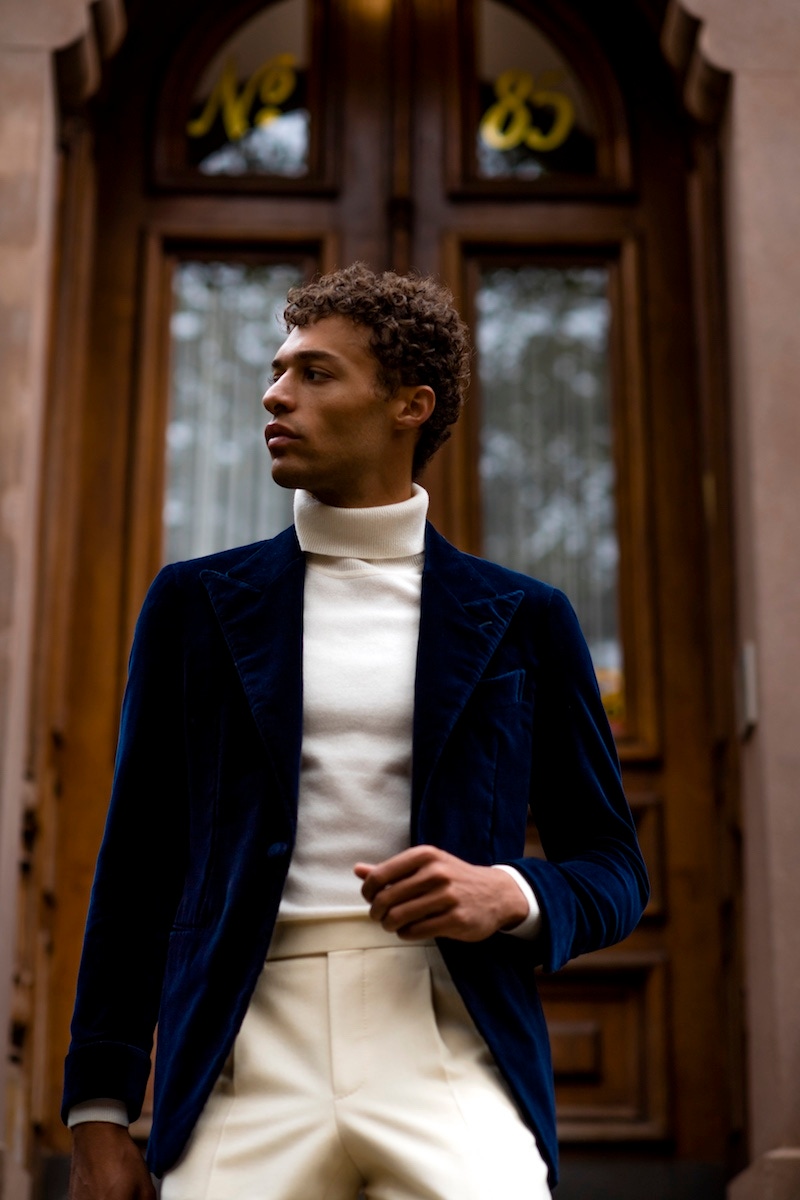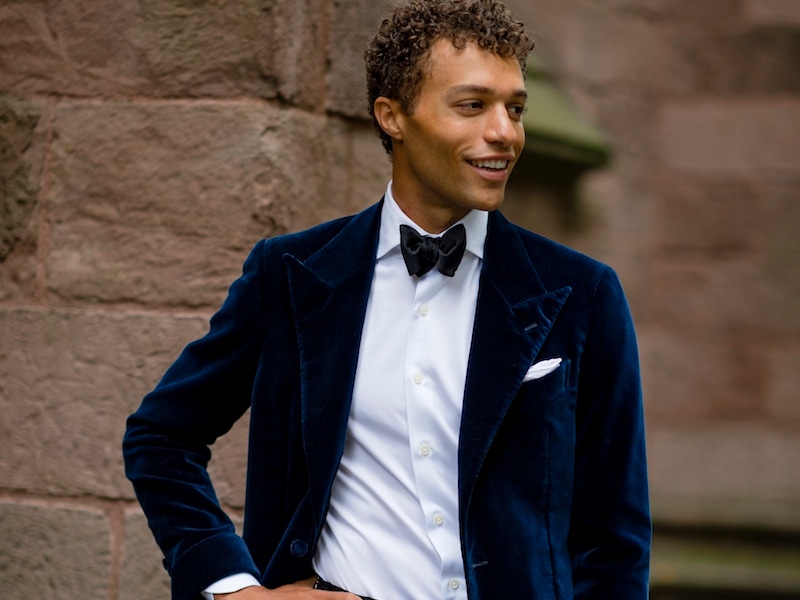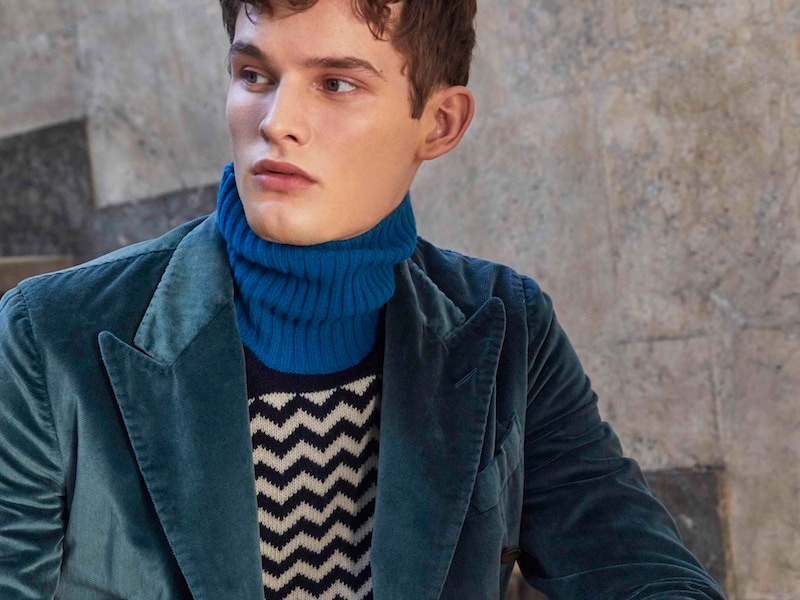 Somewhere between these party scenes and punk rock, velvet got banished. A similar expulsion happened during the Regency period. Etiquette renegade and style minimalist Beau Brummell turned up in tight, matte jodhpurs like the sneering Johnny Rotten of his day. He rubbished velvet along with colour, frills and anything overtly 'fancy'. He was right, in a way. Looking manly in velvet can be a challenge.
Enter alpha-Texan Tom Ford with his 1994 collection for Gucci. Presenting a dark, plush take on men's evening garb, teamed with sexually charged images by Mario Testino, Ford made dressy gear fanciable again. In more recent years, Ford's eponymous label has done brisk business swathing nocturnal creatures in plush velvet apparel.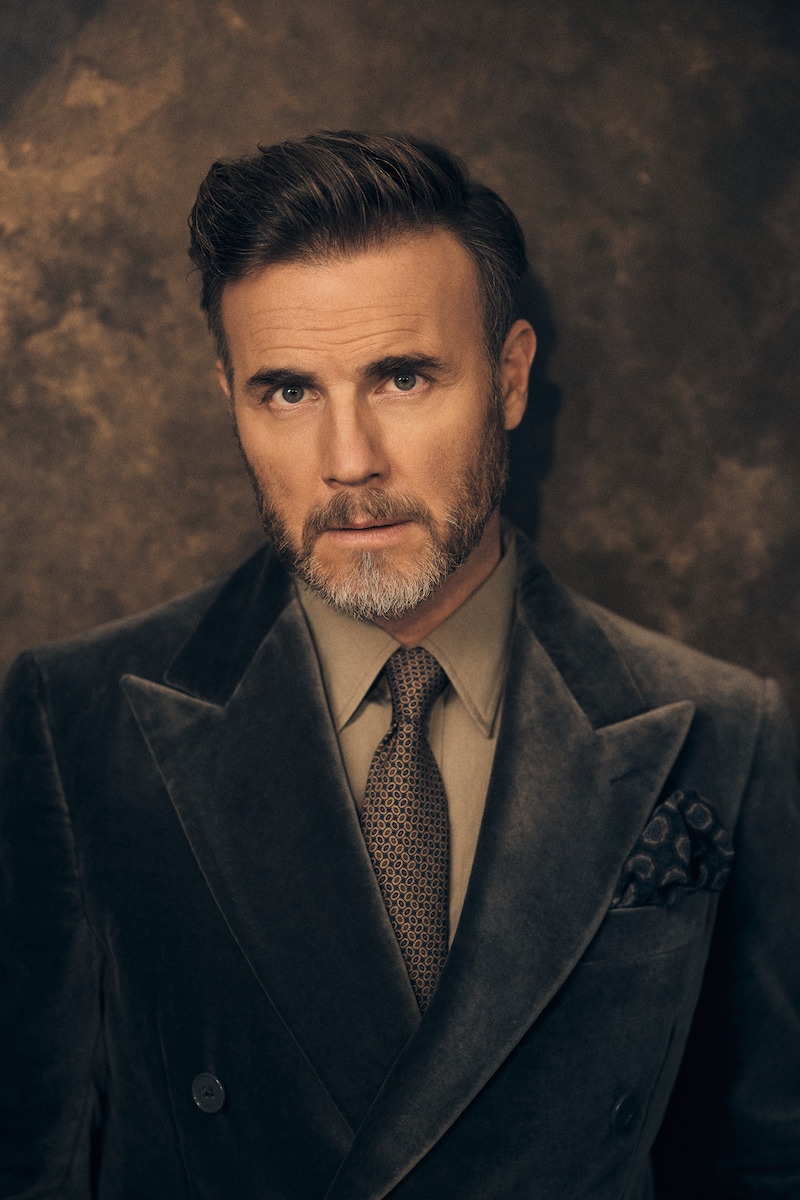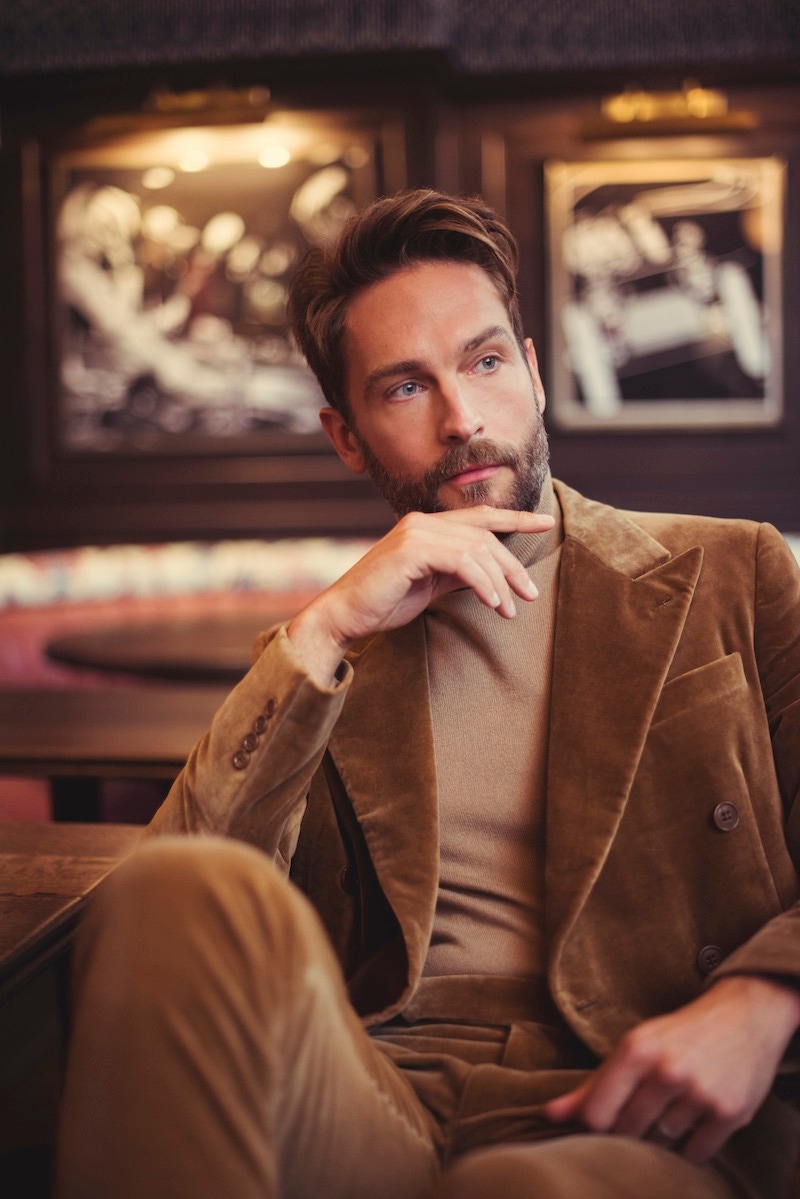 The night is velvet's natural habitat. But, like urban foxes abandoning protocol, nighttime items are appearing in twilight and daytime arenas. Spazzolato (v. shiny) or patent leather shoes, and hybrid dress shirts have emerged blinking into the light. Other trappings of 1970s man-glam have also become attractive of late. Yellow-gold watches and jewellery, lizard/croc bags and shoes, hairy chests with necklaces, and wafer-thin watches are all looking appetising on the verve buffet. Dress slippers and even Cuban heels, maybe? Tailoring in brown and burgundy has definitely been looking strong. The sartorial planets are aligned and velvet looks to be on the ascent.
Tread carefully, however. Velvet does need to be rendered with an edge, so be sure you find one. The facial-hair department is a possibility, as championed by Ford himself. I came adrift once, having tried on a full Ford ensemble with stubble, loving the thing very much. Freshly shaved that night, I discovered I was not channelling '70s New York playboy, but amateur variety-club entertainer at a wedding. Maybe it was my dance moves, but best approach the matter with a rugged caution regardless.