Vitale Barberis Canonico: Fabric of the Universe
Every time wool fabrics seem to achieve perfection, they creep even further into softer, more luxuriant, more tailor-friendly realms. The Rake visited Vitale Barberis Canonico in Biella, Northern Italy, to find out how.
Those among us whose first visit to a reputable atelier was made relatively recently will recall the frisson of enchantment on being handed the swatch books. Beholding the plethora of options peeping out from beneath each other, and feeling the pleasant excruciation that comes with a deluge of choice, is how it starts. But it's the tactile experience that follows that really stays with you after that inaugural visit: running a finger along the diagonal ribs of a fine herringbone, one cannot but marvel at humanity's progression, in less than 2,000 years — a fraction of a millimetre on the skirting board of human history — from course flax smocks made with the earliest foot-powered looms to the extraordinary cloths from which a man has his best garments cut today. And that's just us customers. To pinch a phrasal verb from tailoring parlance, wool fabric, more than ever before, 'makes up well', which means it behaves at the tailor's, cutter's and finisher's behest. It's obedient in taking shape and undergoes all the steaming, shrinking, stretching and moulding involved without looking like it's been through — excuse the pun — the mill. So the burning question is: why is wool fabric of such a high calibre so widely available to the sartorially inclined in 2017? The biologically disposed will point out that the story begins with natural selection. Wool is an evolutionary marvel that, whatever the climes in which it grazes, regulates the body temperature of the docile mammals on which it constantly replenishes itself. An invaluable natural resource since sheep were first domesticated around 10,000 years ago, wool is durable, absorbent and uncannily strong. If palatable artificial meat sounds like an unrealistic goal, an authentic synthetic wool replacement is, frankly, a pipe dream. The expertise that takes over from here has accumulated over several hundred generations, while a graph depicting the technical sophistication involved, naturally, has a sharp upturn with the dawn of the Industrial Revolution (a warm-weather suit at the turn of the 21st century weighed less than half what it did at the turn of the 20th). And a one-stop shop for discovering just how far we've come is Vitale Barberis Canonico's site in Pratrivero, near Biella, around 90 minutes' drive from Milan.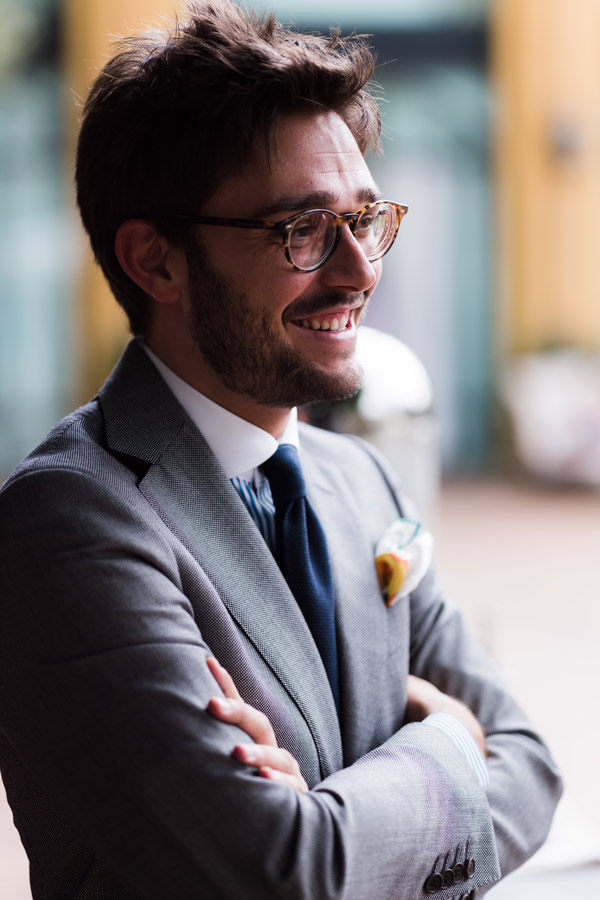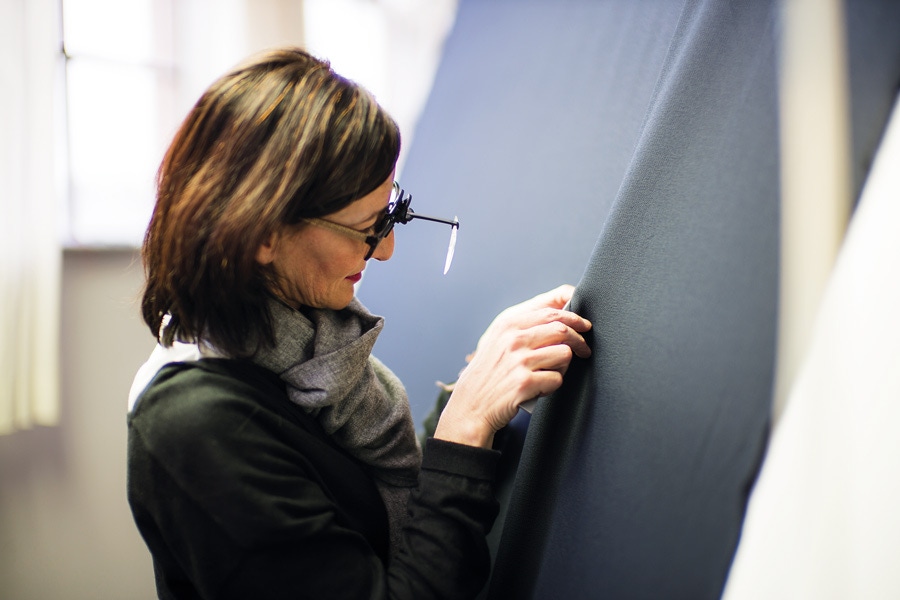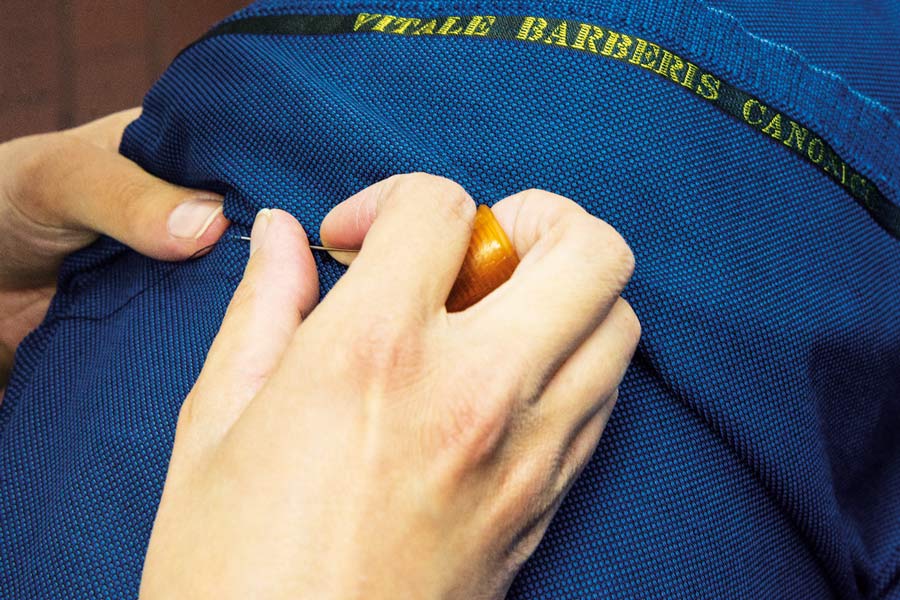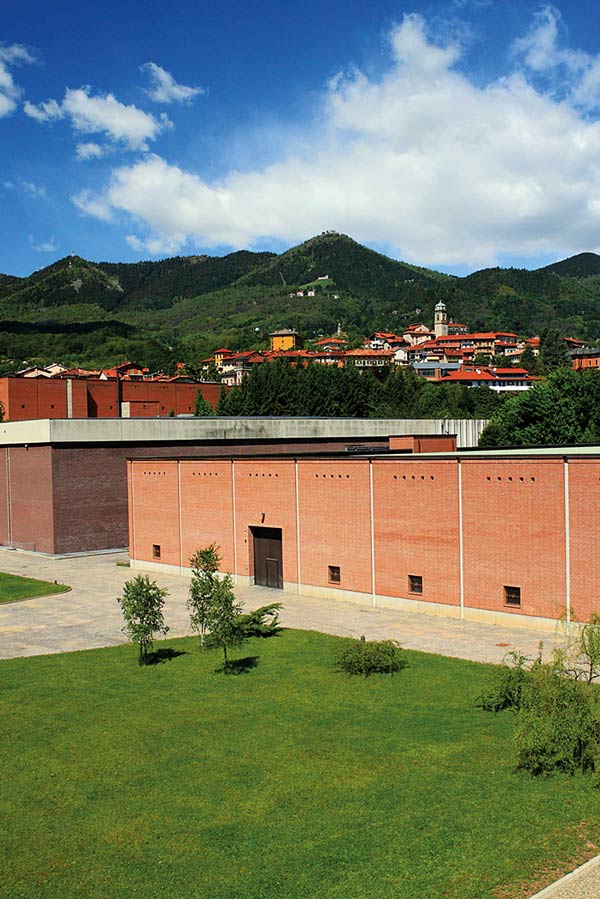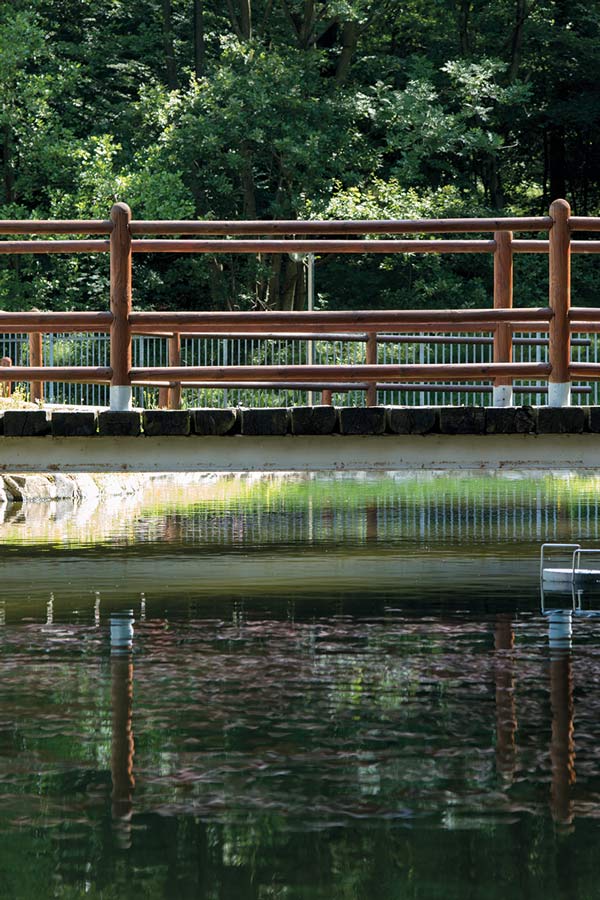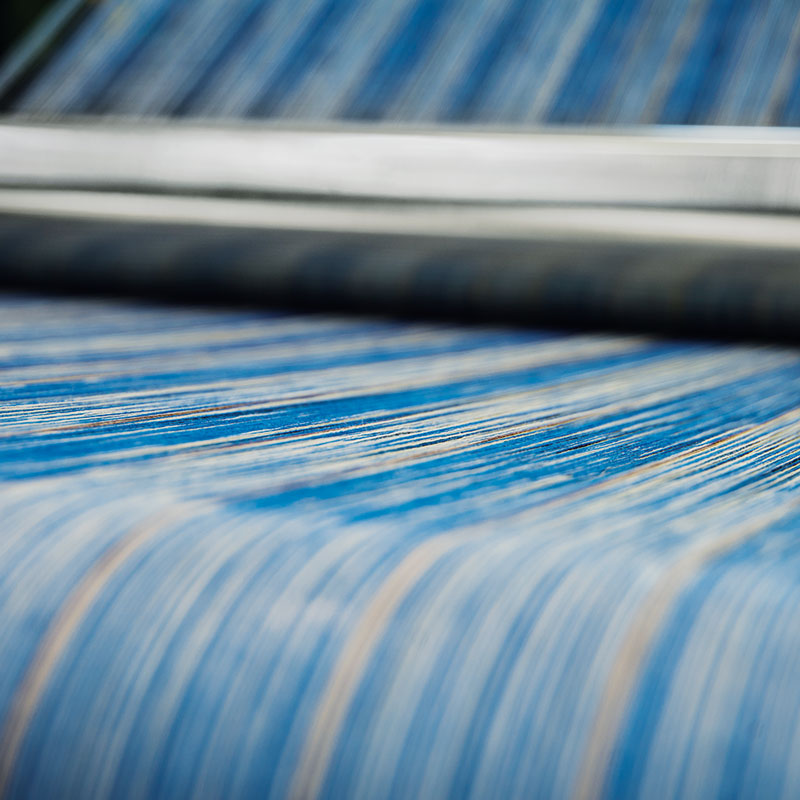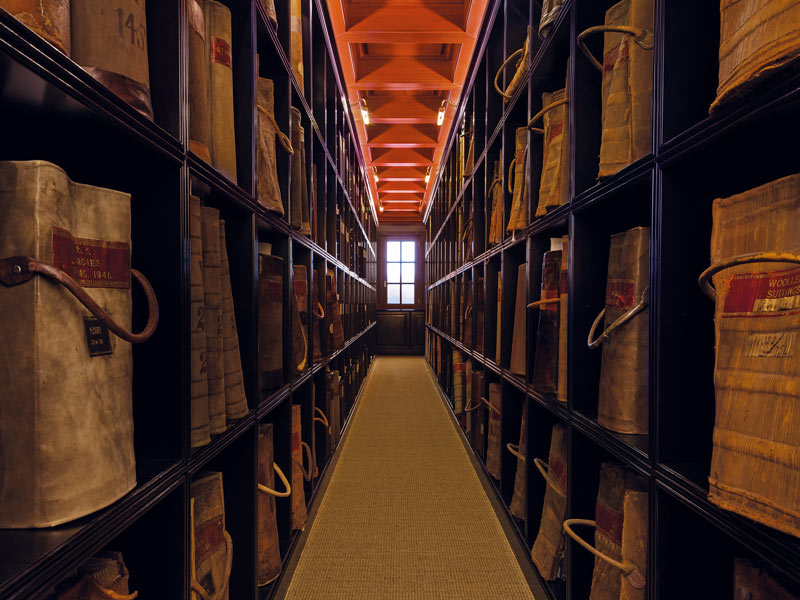 The oldest fabric mill in the world (it's with not unjustified pride that the company has the date 1663 in its logo), and run by the 13th generation of the family, VBC — who produce around eight million metres of fabric a year, enough for around 2.5 million suits and jackets — is vertically integrated: in other words, every part of the process, between raw bales of wool and rolls of finished fabric reaching the hand of the maker, goes on under their roof. The effects on quality are palpable, according to
Michael Browne
, formerly a cutter at Chittleborough & Morgan and now proprietor of his own tailoring establishment on Berkeley Square in London. "Even the lighter weight VBC fabrics respond well to tailoring," he says. "They always have that robustness you often find in traditional English fabrics, yet the designs and textures are far from boring. I'd describe their cloths as the perfect balance of tasteful, interesting designs and practicality." It's not just bespoke tailors who relish this ancient institution's wares: VBC's cloths have been prolifically and enthusiastically used by top-shelf brands including Brioni, Kiton, Gucci,
Ermenegildo Zegna
, Loro Piana, Canali and
Brunello
Cucinelli. Touring VBC's premises, one's first port of call is a warehouse-style space around which are dotted large bales of raw fleece. These have been sourced according to needs dictated by recipes: the correct ratios of different fibres that will best fulfil their fabrics' hugely varied requirements. Formulated, tweaked, honed and perfected by generations of Barberis Canonicos and their employees, they might run on the lines of, "20 per cent of Lot 2221, Bale Number 29, from Fremantle, plus 30 per cent of Lot 772, Bale Number 54, from New South Wales… " and so on. (Traditionally, VBC's fleece has been sourced from Australia; it even owns four farms in the state of New South Wales. Now, however, in order to cater for greater and different demands, such as the ever-higher supers beloved by consumers, they've begun looking further afield, including countries such as Argentina, South Africa and France, and the Tibetan mountains for cashmere). This example is merely conjecture, though: naturally, the company would never reveal details of its recipes. "All chefs have secret ingredients in their recipes," says the Creative Director, Francesco Barberis Canonico, with a laugh. "In general, though, the choice is influenced by the physical characteristics of the raw material. For instance, short and irregular fibres give birth to beautiful woollen fabrics. Mills that are not entirely vertical cannot focus on the 'style' of raw material in the same way. They can control only a few parameters of the final quality. At Vitale Barberis Canonico we look for fleeces that, aside from fulfilling measurable parameters such as fineness, length and resistance, are up to our very high stylistic expectations."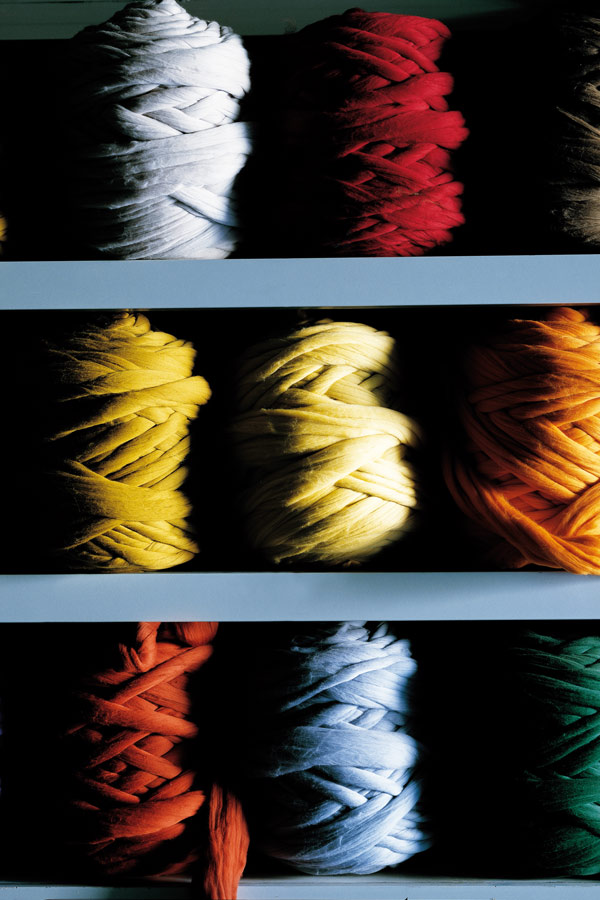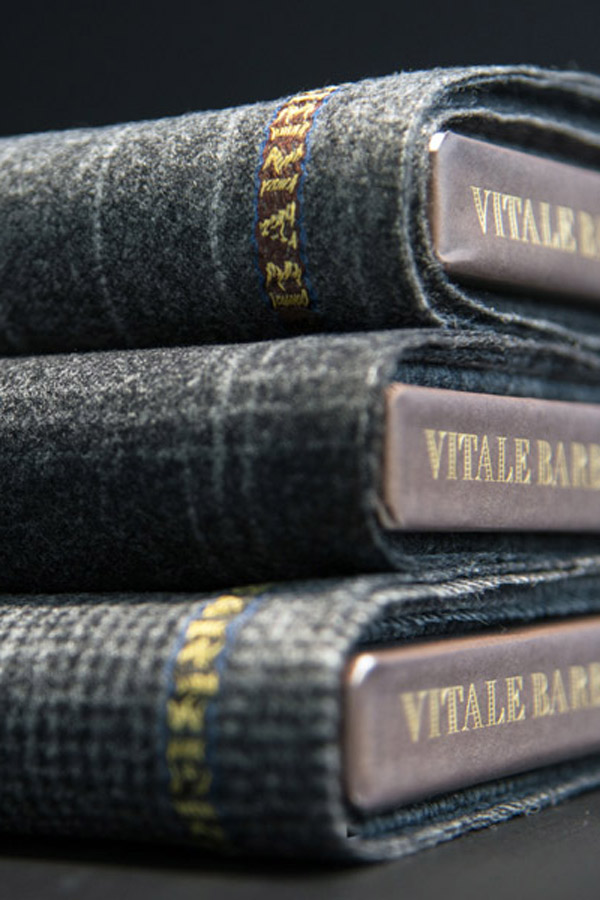 We hear little of the seven designers of fabric patterns — the designers behind the designers, if you like — who not only come up with 5,000 different patterns per year (divided into SS and AW collections) but also provide complex instructions to weavers, such as the number of picks, the amount of yarns required and the density of the fabric. Similarly, the white-coated wizards who maintain machines — and some so sophisticated they can detect, optically, microscopic discrepancies in yarn diameter, eliminate the faulty area, then splice the loose ends together using pneumatic technology. And what of those who co-ordinate a dyeing department of a company that offers more than 20 different shades of black alone? Then there's the highly skilled operators of the mechanical behemoths in the finishing department, where reams of cloth are cleaned and stabilised, their texture, handle and drape enhanced. Specific processes here include superficial burning to eliminate stray threads; milling, which felts fabric by crushing it between metal slabs in a steaming hot, watery environment; and decatising, which sees fabric pressed through large cylinders and steamed in order to achieve an effect that might be described as 'sheen without shine'. "To be up to date, we introduce new machinery every year," says Barberis Canonico. A testament to how seriously this company takes quality is the 20 different final tests – scrutiny for pilling, colour-fastness, abrasion and rubbing — the cloths have before undergoing a final rigorous examination by eagle-eyed staff members. "Machines aren't infallible — nothing beats the human eye," says Barberis Canonico. "It's unthinkable, to me, to send out fabric that will get sent back by our clients because of a little stain or an almost invisible tear." Each centimetre of fabric is checked at least four times by the human eye (about 15 per cent of the 341-strong workforce here is devoted to quality checks) in a department that is internally referred to, jauntily enough, with courtroom jargon (unacceptable faults are considered 'guilty' by a 'judge' and sent to 'jail'). Not since reading a certain well-known book by Roald Dahl as a child has this writer encountered a production plant boasting such a vast array of magical proficiency. And, with VBC now embarking on technical fabric projects — such as fused membranes to enhance waterproof characteristics, and so on — the gamut of eclectic disciplines that go on with such precision and creativity under this roof is set to widen. Which can only make that frisson, on being handed a swatch book, all the more sublime.