We should Coco
What does a legendary rake do when he wants to slow down a little? He opens a restaurant in Mayfair (and makes it immaculate), of course. Tim Jefferies, for decades the owner of Hamiltons gallery, reminisces with NICK FOULKES...
"I've seen Mayfair go through many different evolutions. My favourite was nearly 40 years ago, Mark Birley's time. Mayfair was a place that seemed to celebrate quality, rigour and excellence. It's a little different now. You look around Mayfair... I'm not going to mention names, but there is a Disneyfication of dining."
Had this been said by anyone else, you might be wrinkling your nose at the smell of sour grapes. But this is Tim Jefferies talking — the proprietor of Hamilton's gallery, the man who taught plutocrats how to spend seven-figure sums on a single photograph, the man whom 1990s and noughties supermodels were almost contractually obliged to date. Like the Colossus of Rhodes or the Pharos of Ptolemaic Alexandria, he is a towering monument to modern Mayfair, and a beacon of its raffish elegance. Those who know him confirm he is a man without a curmudgeonly bone in his toned, elegantly dressed body, someone who, at the first whiff of sour grapes, calls for the wine waiter to ask for a new bottle of whatever Bordeaux he is drinking.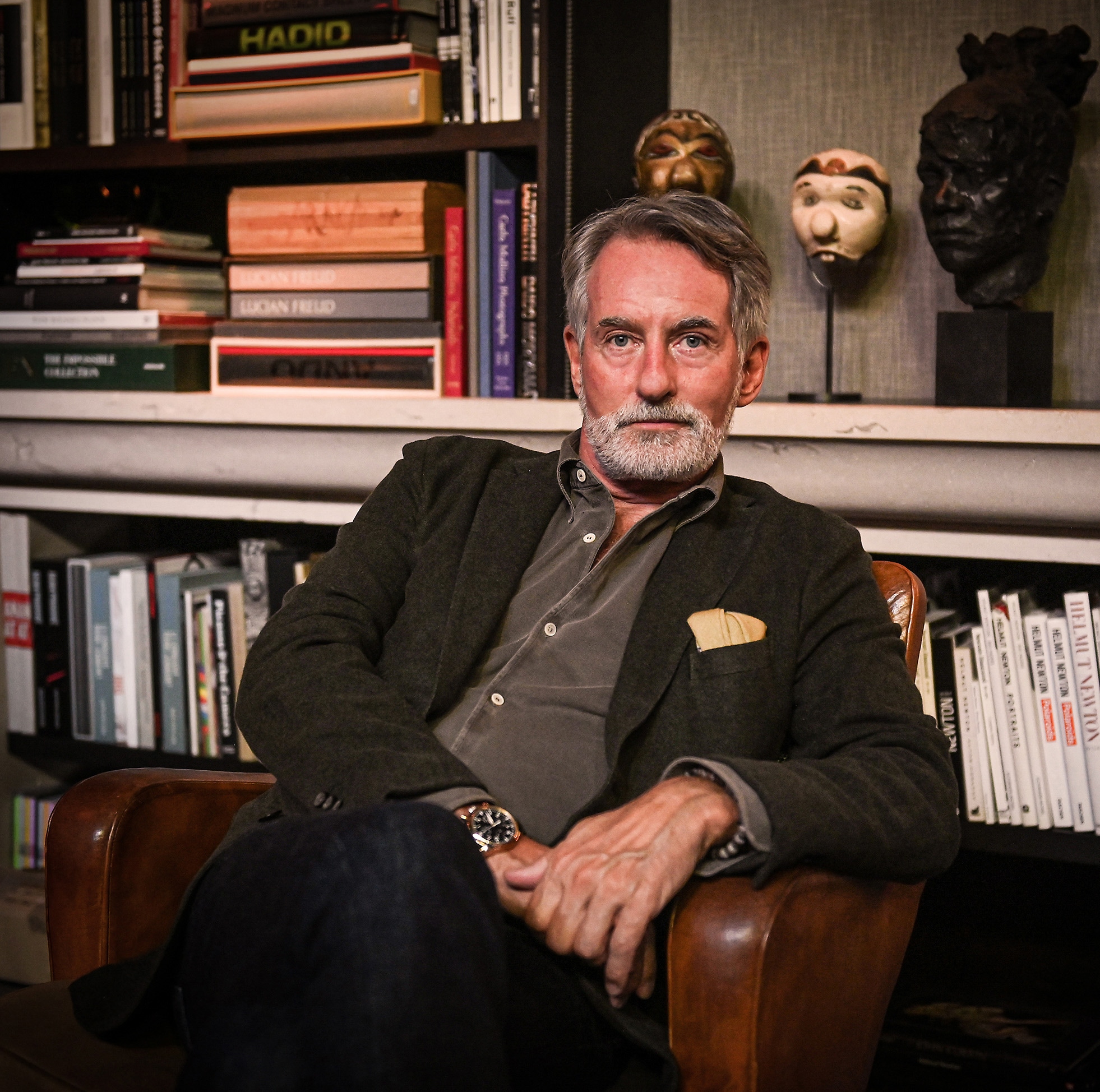 For four decades Jefferies has viewed the ebb and flow of Mayfair life from his stylish exhibition space and HQ on Carlos Place, next to The Connaught. If there is a West End restaurant or nightclub that has not welcomed him over that time, I am sure he would be the first to apologise for the oversight. Now, at last, and in an act of public-spirited generosity, he is putting his encyclopaedic experience of living well at the disposal of visitors to, and residents of, Mayfair: he is opening his first restaurant, Cocochine, on Bruton Place.
It is the latest chapter in an extraordinary career that began by chance. "At a tender age, I was 21 or 22, I woke up one morning to find I was married to Koo Stark after a whirlwind romance," he says. Divorce followed almost as quickly, and so began a 25-year-long reign as London's leading man about town.
When it was discovered that his grandfather had invented Green Shield stamps (a pre-digital equivalent of Nectar points) he was given the title 'Green Shield stamps heir', a sobriquet that still irritates him 40 years later. "I inherited some money aged 21, but I was never the heir," he says. "I never called myself the heir of anything... The wonderful British tabloid press gave me that."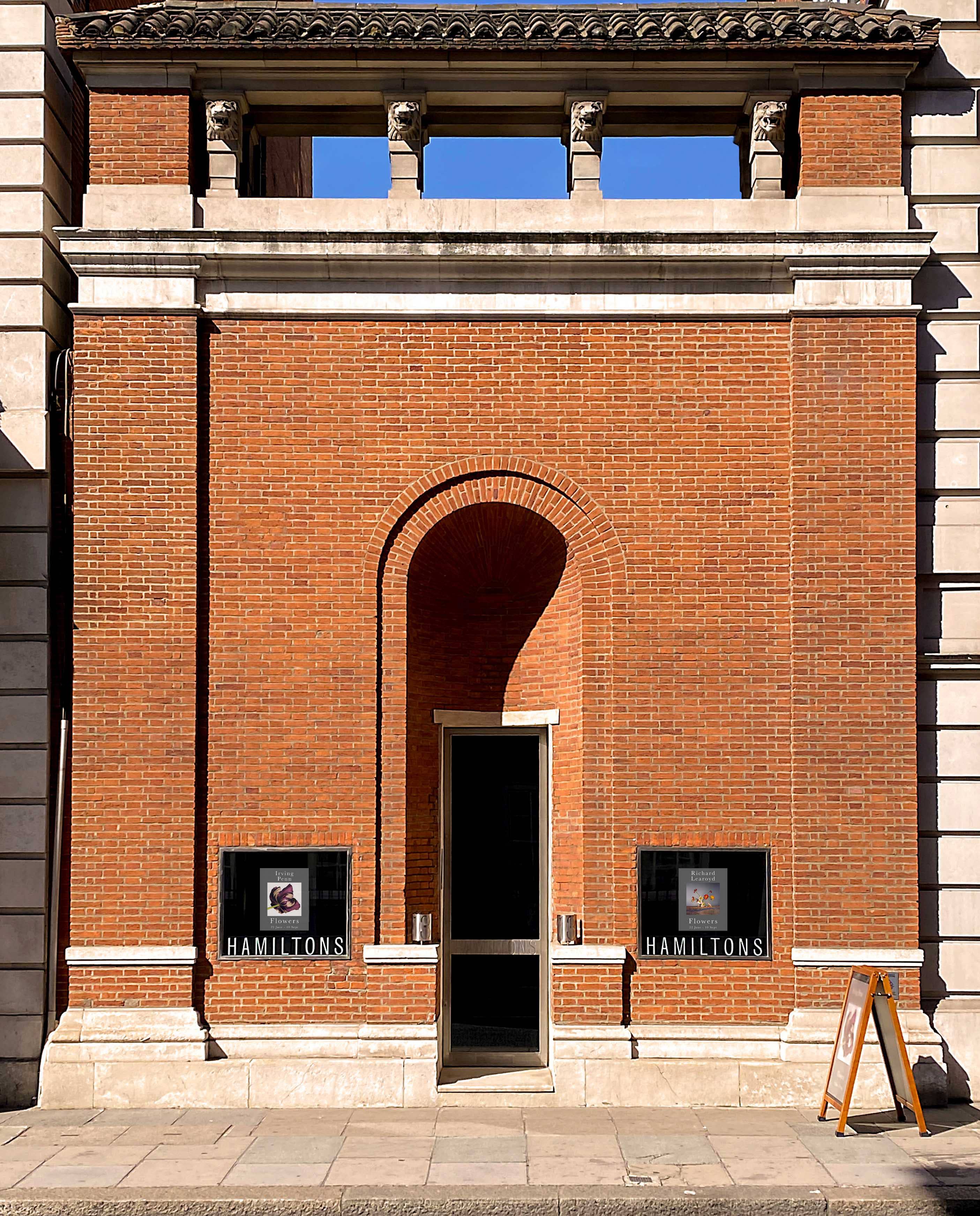 To be fair, it was not just the tabloids. "Linked with almost every unattached supermodel in the past 15 years," The Guardian wrote of Jefferies at the turn of the century, when news of his engagement to Claudia Schiffer leaked. The Guardian could also have mentioned that he was equally fond of non-models (Kylie Minogue, Liz Hurley, et al), but the paper seemed more impressed by his wardrobe, which was "said to contain 120 Savile Row suits".
Eventually he married the Swedish model Malin Johansson, in a ceremony at Blenheim Palace; the wedding dress was designed by his friend Tom Ford, and gold IWC Portuguese watches were included as gifts for the ushers. The pair split in 2019, but not before having two children on whom he dotes: "It sounds so cheesy when you hear people say it, but that's what I am proudest of."
Looking back at his younger self, he says: "I was a fairly inexperienced country lad who found himself thrust into a part of London society, and found myself meeting many people I might otherwise not have met." Among them was the manager of Hamilton's: Tim invested in the gallery in time for the Thatcher boom. "In the eighties our openings were happenings," he says. "There would be crowds of people outside, and the police would come. Inside we'd have Duran Duran or George Michael or Rod Stewart, just to name a few. There was always a real carnival atmosphere. We did a [Helmut] Newton show, that was amazing.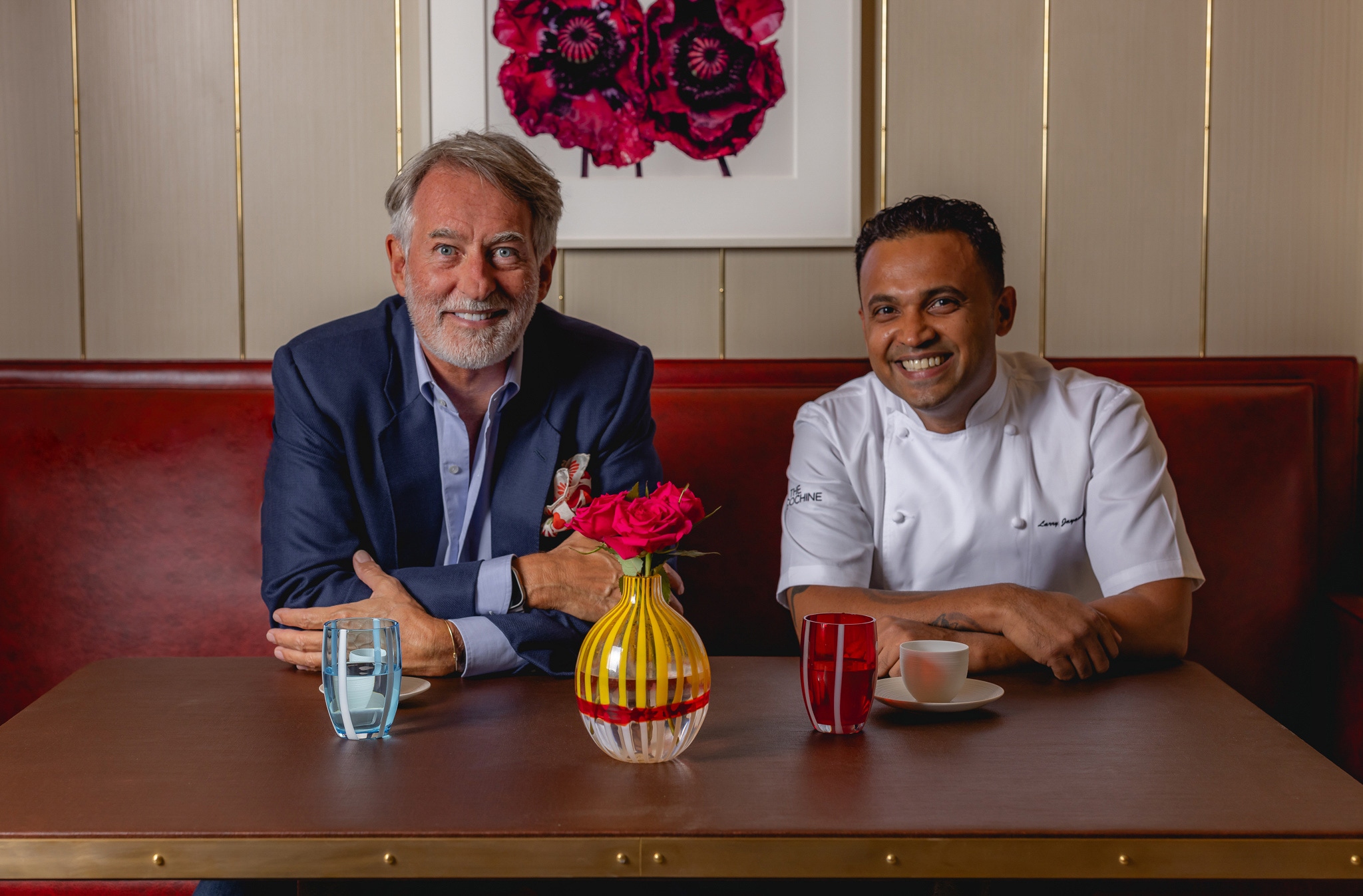 Jerry Hall and Marie Helvin came, it was super-glamorous and super-sexy. We launched one of George's albums here — George Michael," he adds helpfully. "That was crazy. There were lots and lots of people, but that night George never showed. "I wish I'd kept a diary," he continues ruefully. "But there just wasn't the time: between parties, supermodels, and holidays on Mustique and on Valentino's boat, there was work."
These days the attraction of parties and supermodels may have waned, but there is an awed reverence when he talks of the photographers with whom he has worked. "I was involved here with this beautiful space, [and] I'm still here 40 years later, working with the estates of Helmut Newton, Irving Penn and Richard Avedon: the holy trinity of photography. The great Horst was still alive when I started. He must have been in his eighties, and he was an amazing old gentleman. He made a nude photograph of me. I still have it — and no, you can't," he laughs, anticipating my next question.
"Penn never came to the gallery, but I met with him many times in New York. Penn was very measured. Very calm. Very precise. You'd go to visit him in his studio on Fifth Avenue, down 16th Street. You'd go up to the top of the building and he would be very, very, very, very quiet." Tim's voice sinks to a whisper. "You could hear a mouse fart, it was so quiet. You'd be shown into a white room with nothing there — just a shelf where a photograph might be displayed. You felt you were in the presence of someone in total control of every aspect. And you see it in his photographs. There's not an accidental moment in an Irving Penn photograph. Newton was completely different: irreverent, wickedly funny, great sense of humour, super- fun, and I loved his pictures: very sexy."
At times he seems scarcely able to believe it all himself. "It was a great privilege," he says. "[Robert] Mapplethorpe was here in this gallery. Avedon stood in this room... up a ladder."
The room in which Avedon was climbing a ladder is now the office at the back of his gallery — one of the Seven Wonders of the West End. In the 1920s it was a squash court attached to the house of the fabulously wealthy Courtauld family, and its previous use has bequeathed the room its remarkable dimensions: you could slot a London terraced house into the space. But for Tim it is where he puts his desk. In effect it is a gallery within a gallery — the term 'V.I.P. room' is too vulgar, but you get the idea. One day a large Picasso might be hanging above the fireplace, on another day there might be a Basquiat/ Warhol; on the day we meet, there are a couple of massive Avedons.
This is art the Jefferies way: neither a public exhibition space or a conventional commercial gallery but an environment where everything, from the wine in your glass (there is a well-stocked cellar) to the plump cushions on the sofa, is up to the standards of the art.
Yet since the pandemic he has found it increasingly difficult to get collectors into his gallery. He explains: "During the lockdowns we were forced to engage digitally with clients. So now clients say, 'Just send me a PDF', and that's not how we do things here. So I started thinking about other ways of social interaction. Of course, eating and drinking is something that never seems to go out of fashion, and something we all need to do."
Unsurprisingly, Tim eats and drinks rather well. In addition to the gallery's cellar there is a kitchen and a dining table for a dozen tucked away in a corner of the office, which has witnessed some excellent lunches and dinners prepared by Larry Jayasekara, formerly the head chef at Gordon Ramsay's Petrus.
"He really knows how to cook," Jefferies says. "He's a wonderfully balanced, low- maintenance example of a Michelin-starred chef, and we came up with this idea of a great neighbourhood restaurant." Given the neighbourhood, what is on the walls is at least as good as what is on the plate: "I'm an art dealer, I have access to a lot of pictures." As my mind fills with visions of diners ordering the penne with a side order of Picasso, or a Basquiat to go, Tim explains his vision: "Small, intimate, excellent, chic — words that somehow over the last few decades have been misapplied, misused, misinterpreted." Words he clearly intends to rehabilitate.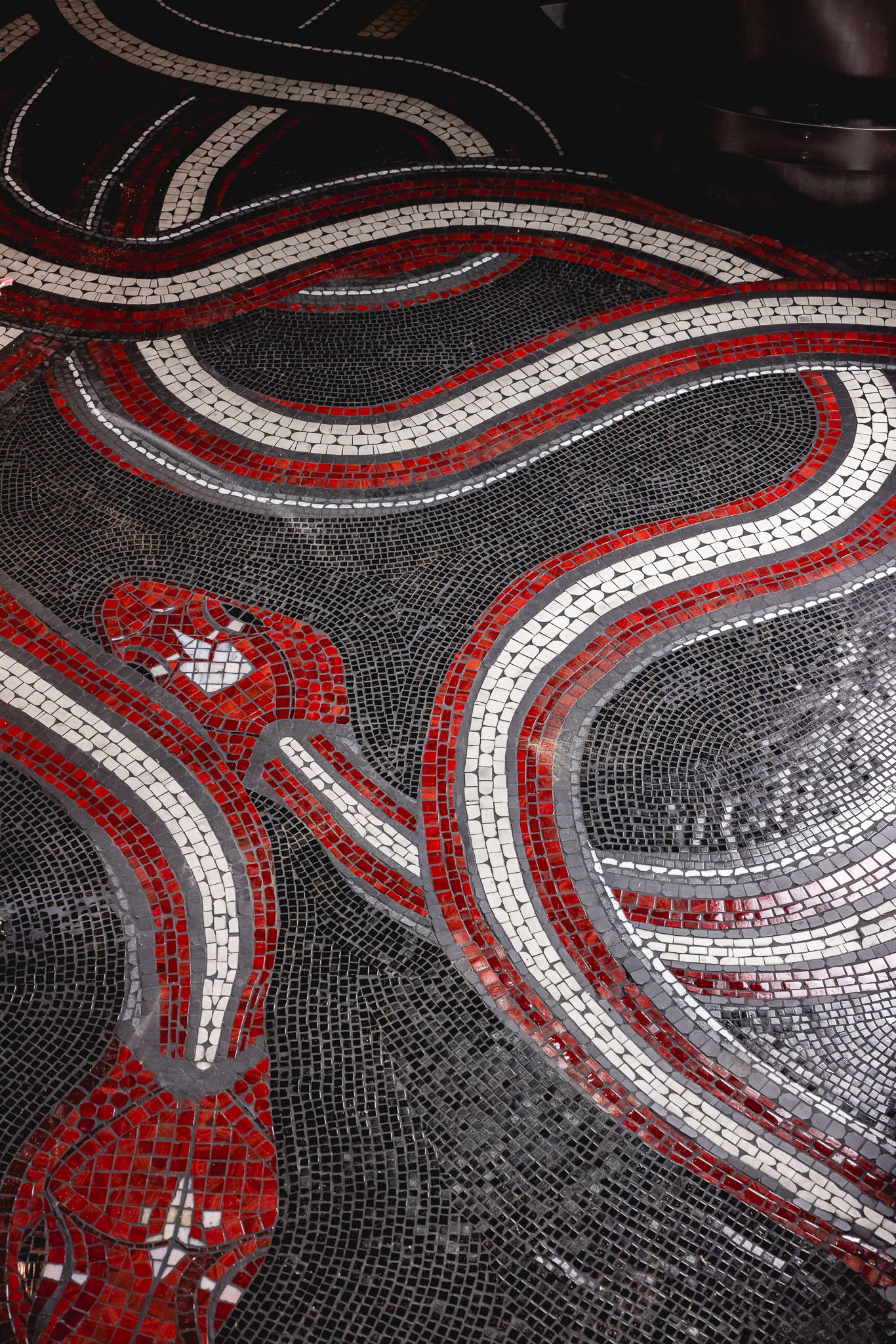 It will be a serious restaurant, but not a pretentious one: don't expect daft things like gold-plated steak. Nor will it be a joyless temple to gastronomy. "These days, tasting menus and four-hour lunches with 15 courses are less relevant. The menu will be international, not themed, and it will be produce-driven. We have unique and privileged access to a 1,000-acre farm in Oxfordshire, where everything is organic. That is where we will get vegetables, beef and venison, and I challenge you to find a better venison Wellington than Larry's."
I am not a big venison eater, so I am not the best judge, but if it is anything like Larry's halibut, which I tasted in September, I am prepared to believe Tim. As the restaurant was still a couple of weeks away from its opening, we were eating in the prep kitchen, located in an old stable across the road. The food was memorably good: I have never had a halibut fillet that has effectively dissolved in the mouth; it was a revelation. Similarly Damascene was the truffle doughnut, topped with 36-month-old Parmesan so finely grated that I can describe it only as a cloud, a small nimbus of tang and flavour that seemed to float and then disappear when it hit the palate. The mastery of texture was remarkable.
In the 1990s, a lifetime ago, I worked for the London Evening Standard as one of those smart-arse restaurant critics who were in fashion at the time, and who wrote about everything except the food until the last couple of paragraphs. The lunch Larry prepared reminded me why I enjoyed restaurant writing and the great privilege I had of tasting, occasionally, some of the best food in the world. I can see why Ramsay valued Larry: nothing is done without a reason, no processes or effects are added for gastro-pyrotechnics. There was a time when I used to see a fair bit of Gordon, during the late 1990s and early 21st century, and something about Larry's cooking, if not his temperament, recalled early Ramsay (Larry is self-effacing, softly spoken and, as Tim said, low maintenance, which is remarkable given that he has the sort of talent that would justify his behaving like a diva).
Read the full story in Issue 90, available now.