5 Rakish Trends from Milan Fashion Week
Although usually averse to trends, The Rake noticed a handful at Milan Fashion Week that may appeal to loyal followers of classic menswear.
Fashion weeks are strange affairs. If you have so far been denied the pleasure of attending one, you'll likely not be familiar with the hoards of journalists complaining about how tired/hungover/busy they are, the numerous bloggers loitering outside shows trying to get 'street styled' or the endless barrage of small talk. This is a good thing. For people interested in clothes though, fashion weeks provide insight into what brands will be selling in a year's time, which can be both interesting and banal. Many of the garments paraded down runways look quite ridiculous, yet some interesting trends often prevail, some of which might appeal to regular people who wear regular clothes. The latest event to have taken place was Milan Fashion Week and The Rake was in attendance and on the lookout for clothes that real men might actually want to wear. Here's what we found…
1) The New Suit & Matching Fabrics
The Rake has documented the changing nature of the suit quite extensively. Gone are the days when the suit could only be worn within a formal context. Now, many brands are producing suits that are visually recognisable as tailored garments, yet without the structure and rigidity of years gone by. More interestingly though, in Milan just now we saw a number of looks that featured traditional suit trousers paired with casual jackets but in matching fabrics. Bomber jackets and workwear style pieces were made from the same fabric as the trousers they were paired with, creating a look reminiscent of a classic suit but with a more contemporary, casual appearance.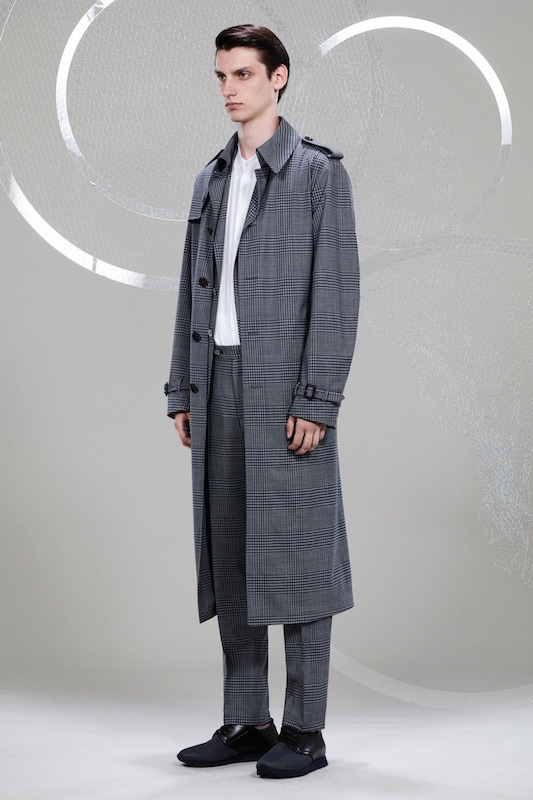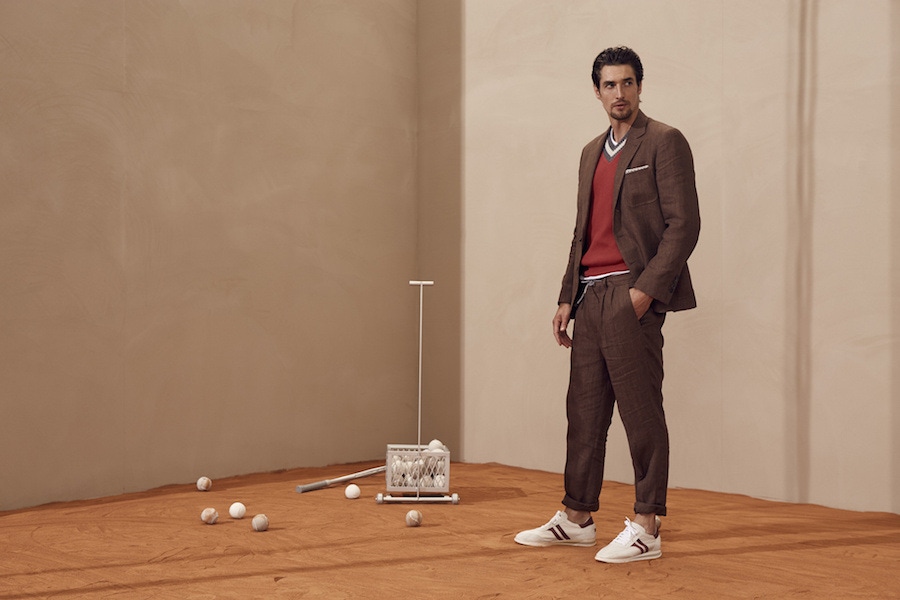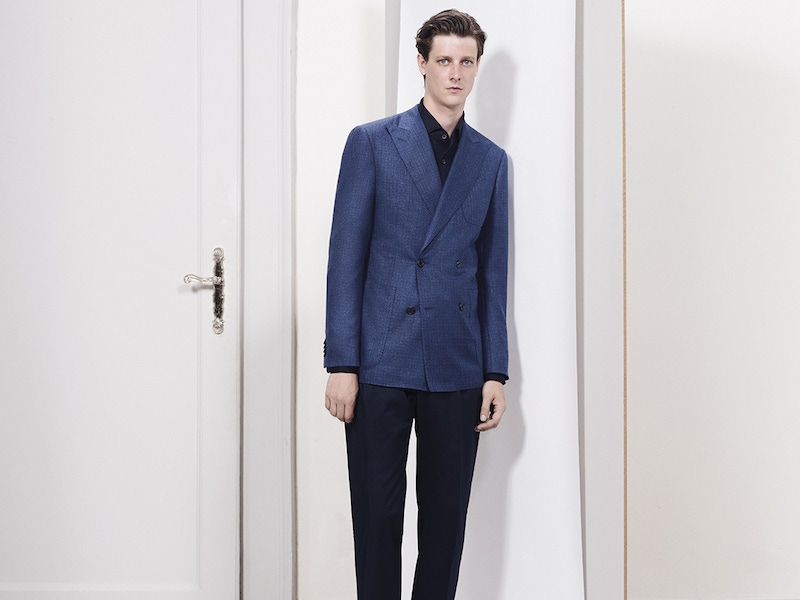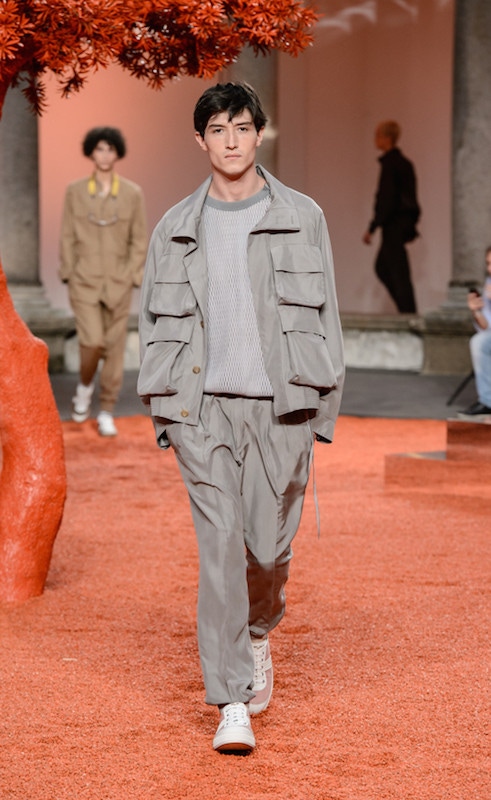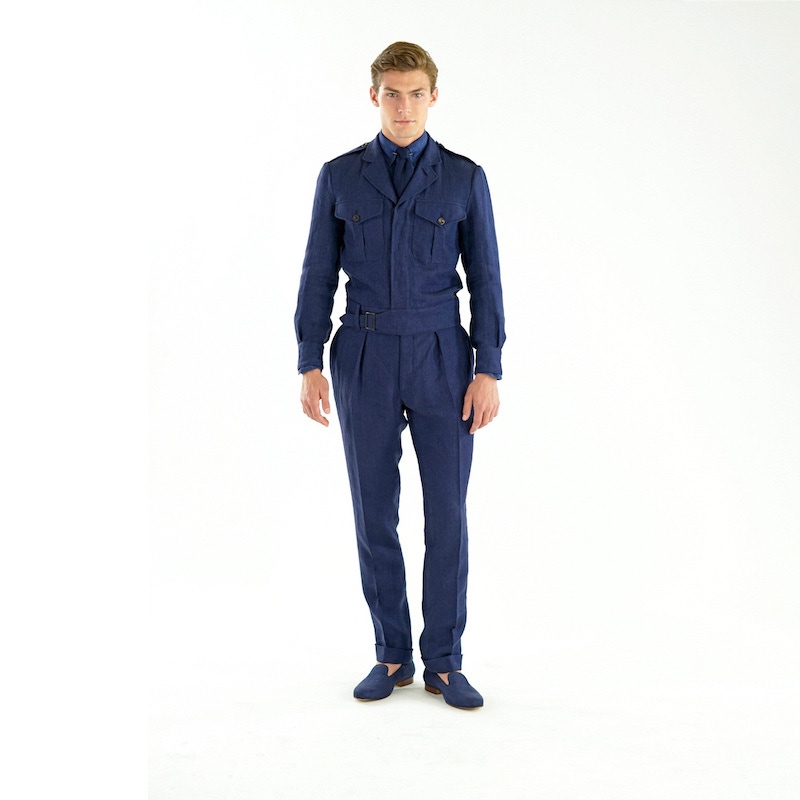 2) Muted Colour Palettes
A lot of guys who are passionate about tailoring take pride in being able to effectively match patterns or colours within their outfits, whether that be with shirts and ties, or socks and trousers and so on. Pattern matching and loud colours can be exhausted though, so The Rake was pleased to learn that a number of brands (Ralph Lauren, Giorgio Armani, Canali) made use of muted, tonal colour palettes that kept things simple and refined. Tonal looks are hardly new but, when executed well, they can be incredibly elegant and flattering, and make you look as though you're not trying too hard. A favourite look of ours by Ralph Lauren Purple Label featured a heather grey herringbone sport coat, flannel grey terry knit sweatshirt, washed grey linen twin-pleated trousers and grey canvas espadrilles. Lots of grey, but the subtle variations of colour and fabric textures ensure it works.
3) Featherweight Fabrics
Linen has long been the staple summer fabric, but its reign soon may be replaced by silk. There was an ease of movement and fluidity present at Zegna, where artistic director Alessandro Sartori made use of washed silks in his trousers and lightweight outerwear pieces, allowing him, as he said, "to design a forward-looking men's fashion wardrobe built around fluidity, freshness and colour". Classic tailoring was on show at Giorgio Armani, yet many of his suits were made from breezy silk-like fabrics that draped beautifully as the models strolled the catwalk. Silk has traditionally been reserved for evening wear, whether in pure silk or shantung form, yet lighter silks or predominant silk-blends may prove to be the fabric of choice next summer.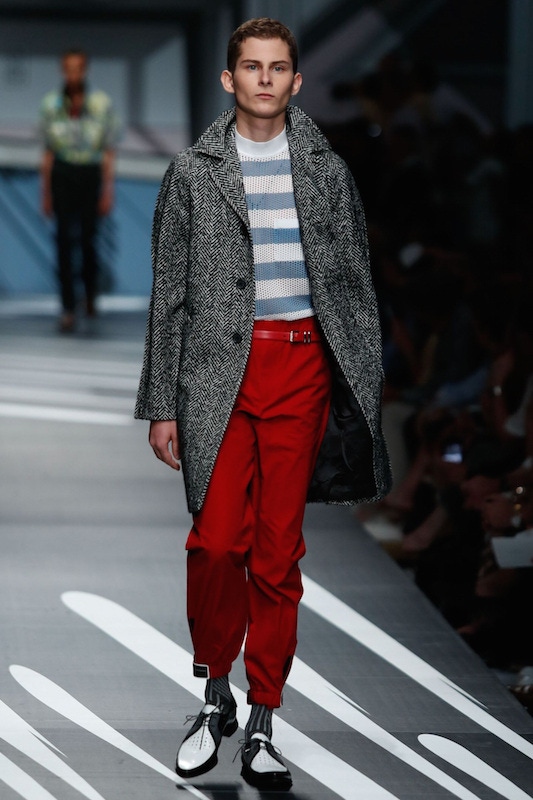 4) Changing Trouser Silhouettes
Wider leg trousers have been around for a while now, but this season we saw what might be the ultimate trouser silhouette; medium to high-rise, pleated - either single or twin, with a carrot-shape leg, meaning a wide thigh that tapers down gently to the ankle. Numerous brands adopted this cut: Zegna (who even cuffed the bottom), Brunello Cucinelli, The Gigi, Armani and Pal Zileri. The tapered leg is a welcome addition to the wider silhouette that's been dominating runway shows over the last couple of years. It makes looser trousers infinitely more wearable, as the leg opening no longer billows around your shoes in an ungainly fashion. Instead, as the aforementioned houses have shown, the tapered hem sits elegantly above or just kisses the shoe, creating a streamlined, timeless look that still remains comfortable due to the extra room in the thigh.
5) The Field Jacket's Dominance
The ever-functional field jacket continues to rise in popularity. Having well and truly transcended its military origins, the field jacket is becoming a legitimate replacement for the blazer in some cases, with the likes of Brunello and Armani utilising their own versions with tailored trousers and shirts. Although originally made from olive drab cotton, The Rake saw a number of versions in Milan crafted from suede, linen and even technical high-twist wool, in the case of Caruso, which has created what it believes is the ultimate travel jacket.