5 Ways to Wear a Denim Shirt
From the softest blues to the darkest indigos, denim shirting is comfortable, long-wearing and increasingly versatile.
Like a pair of jeans, a denim shirt is such an effortless thing to wear that you'd have to try really hard to get it wrong. That said, it's not impossible, so we've broken down some denim dos and don'ts, illustrated by some of the best-dressed men in the business. From the rugged ranch hands of
Brokeback Mountain
to a creative interpretation of James Bond's eveningwear, it's not hard to find a space in your wardrobe that a denim shirt would fill…
1. Formal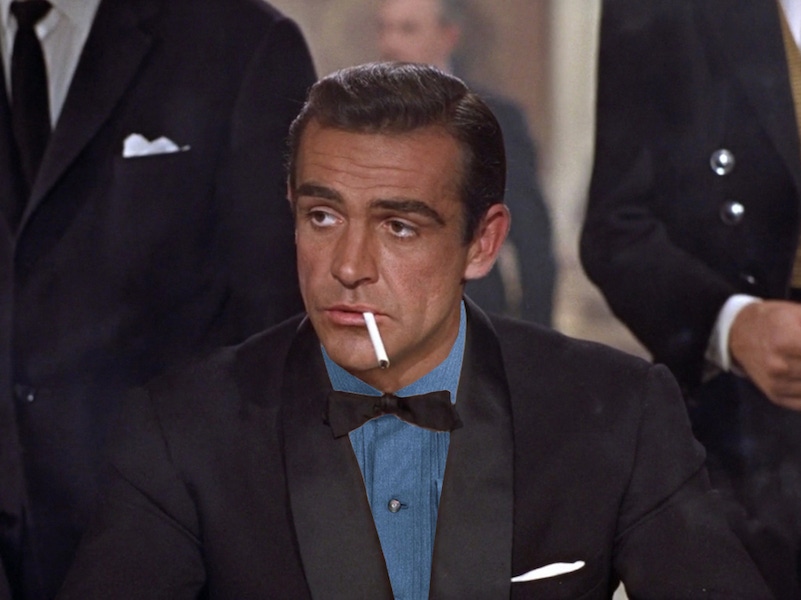 OK, so James Bond never
actually
wore a full studded denim shirt, but we think Connery looks pretty cool in Marol's Carlo Riva woven number. While denim has become increasingly acceptable in formal situations, that doesn't mean you shouldn't make the effort and wear it properly; it should be worn with the correct attire – i.e. black tie – and nothing else. Play it safe with a simple linen handkerchief, which will subtly complement the mother-of-pearl studs, and cufflinks.
2. Double Denim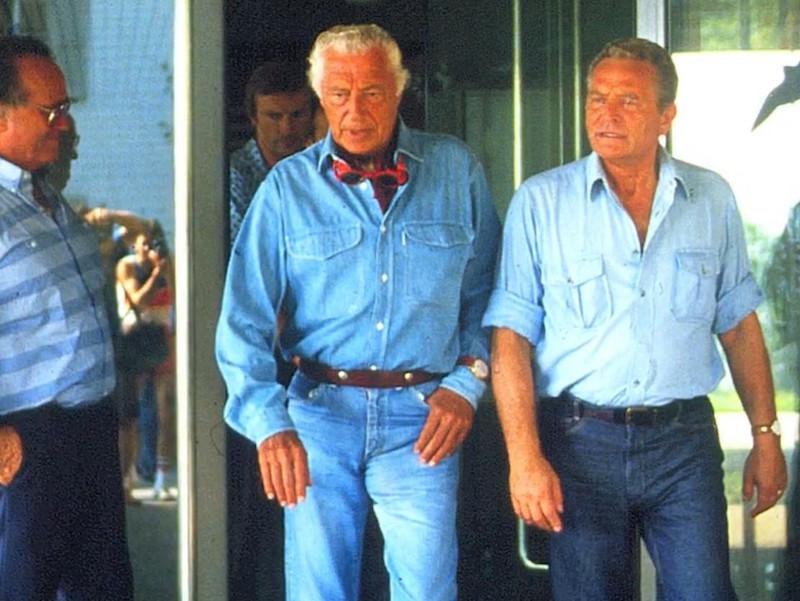 Despite being known as the 'Canadian tuxedo', it doesn't get much more casual than double denim. You don't have to be Gianni Agnelli to pull it off either (although I suppose a few billion in the bank and flattering lighting wherever you go doesn't hurt). Agnelli wears his in slightly differing textures, with his watch worn poignantly over his sleeve, but knows to limit himself to two items of denim clothing at any one time. Leave the studded belt and racing goggles to L'Avvocato.
3. Tailoring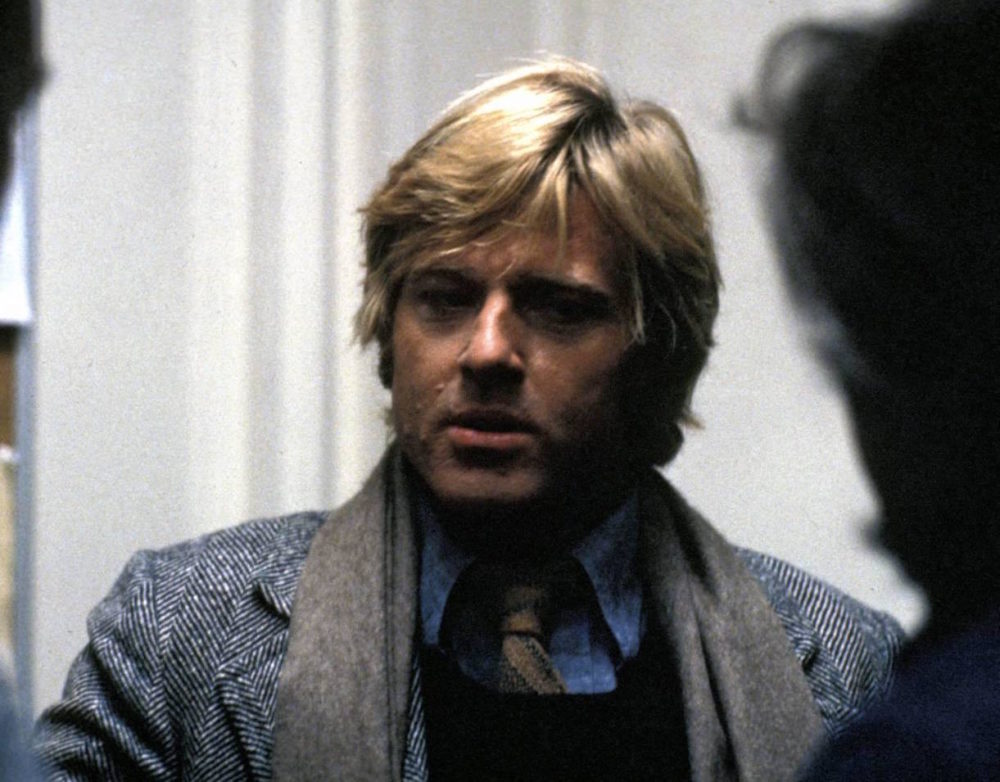 Robert Redford's most famous look in
Three Days of the Condor
consists of a heavy black peacoat with a popped collar, oversized specs and a chunky diving watch (a
Doxa SUB300T Sharkhunter
, to be precise). But as a highly intelligent CIA officer, Redford was styled to look academic, with oversized gold-framed spectacles and a grey herringbone tweed jacket. A dark knit and neutral scarf are made considerably more interesting by the denim shirt peeking out from underneath, and illustrate how easy it is to layer up denim beneath tailoring and with a tie.
4. Texture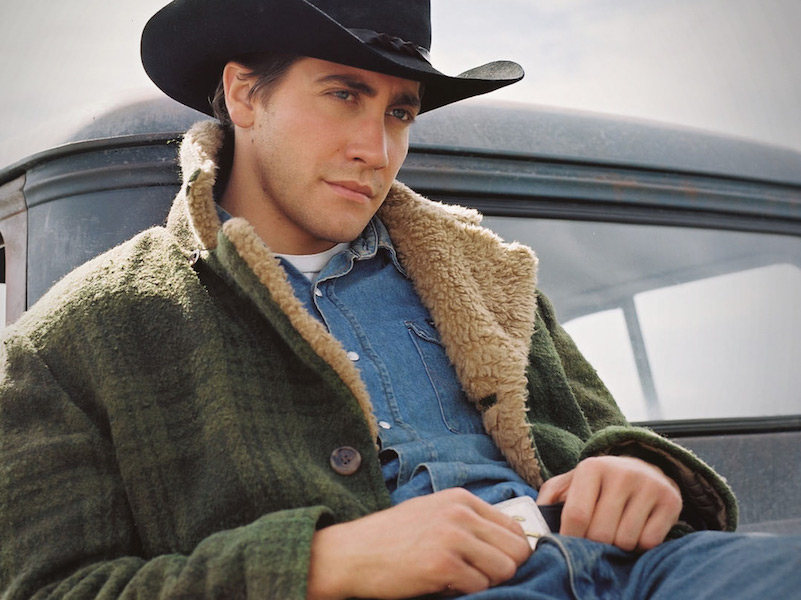 Originally adopted by workers, labourers and ranch hands, the right kind of denim can exude a certain kind of rugged masculinity. A sturdier weave in a soft indigo with contrast stitching can look the right side of vintage, and the texture pairs well with other tactile fabrics like shearling, wool and flannel, as seen here in
Brokeback Mountain
.
5. Layering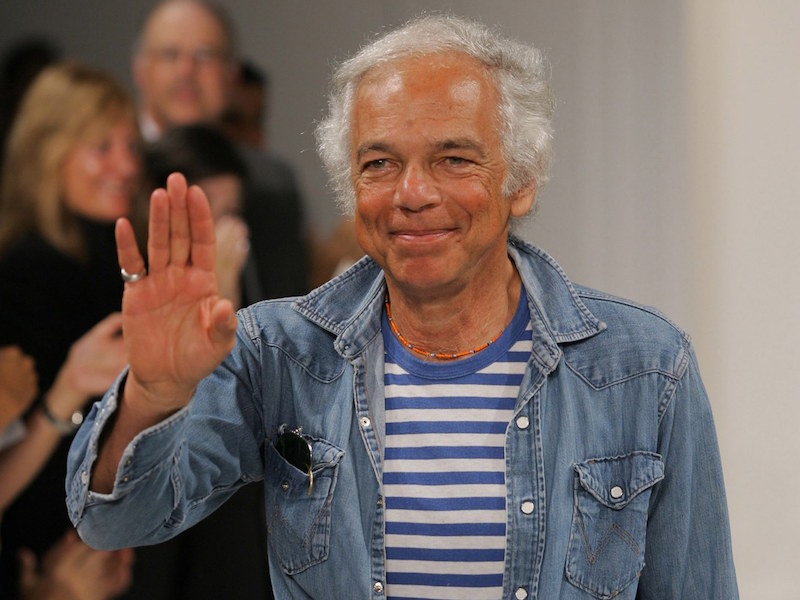 Ralph Lauren is so confident in a denim shirt that he wears one to close his fashion shows on a regular basis (above, in 2006). He often wears one unbuttoned over a classic Breton or white T-shirt underneath, which is timeless, informal and elegant. I can't count how many times Rake staffers have imitated this look – male and female, old and young – often at the same time (much to the entertainment of everyone else in the office). Denim and stripes always have and always will look great together, and aviators in the breast pocket are an infinitely cool touch, too.