7 Rakish Style Tips from Pitti Uomo 92
The infamous trade show is finally sobering up, with brands and street style regulars alike adopting more subtle, discreet takes on menswear. Here's what The Rake found out at Pitti Uomo 92...
T
he Rake
has returned from another season's Pitti Uomo, finding a little less colour but a lot else to be thankful for. We noticed a number of shifts taking place, not just with the increasingly vast number of brands present within the fair, but also with the street style occurring around it. We break down seven key style lessons we learnt from the 92nd edition of Pitti Uomo.
1) Shifting Codes of Dress
Two major trends prevailed at Pitti 92 - both intertwined and both showing signs of sticking around for some time. The first was the continuing prevalence of 20th century military clothing and the second was the further relaxation of shapes and silhouettes. Taken as a whole, this speaks to a broader shift in menswear away from the formal and referential and towards the practical, easy-wearing and travel-oriented. Traditional codes are simply being rendered irrelevant, and guys are much more interested in simply getting on with the task at hand, and both looking and feeling good whilst doing it.
2) The Pitti Peacock is No More
I spotted it on day one, but by day two it was clear that something was definitely going on: the Pitti wall was almost empty. Where was the under-sized, garishly coloured tailoring? Where were the bracelets? Where were the feathers? The Pitti peacock, it seems - and one hopes - is an endangered species.
This is partly to do with trends. Where Pitti was once purely a temple for tailoring traditionalists, it now plays host to a far broader church of menswear, including sportswear, converting some of the moderately Insta-famous crowd along with it. But it also signals something that we saw echoed time and again by designers as well. Enough embellishment, enough accessorising - menswear is both relaxing and sobering up. And not a moment too soon.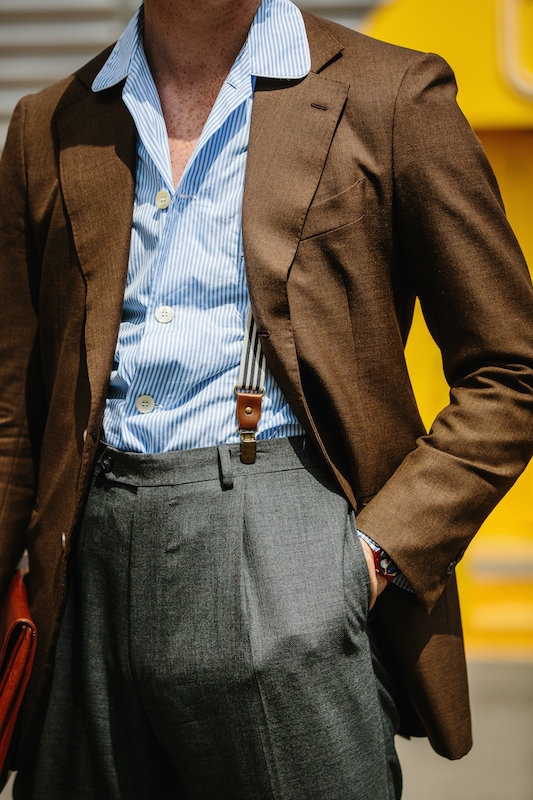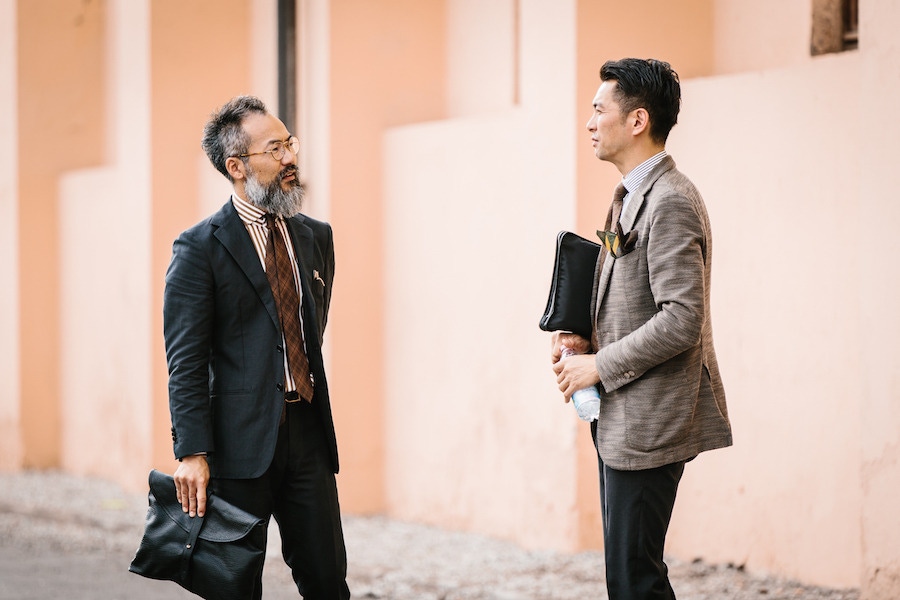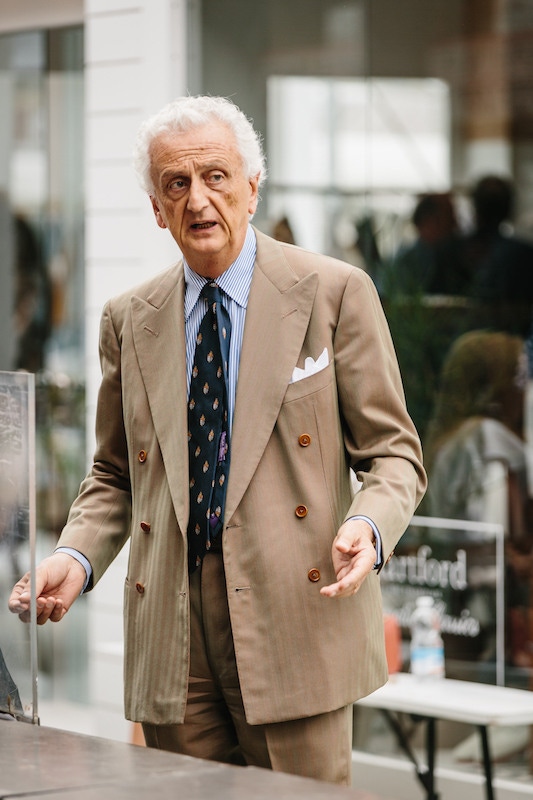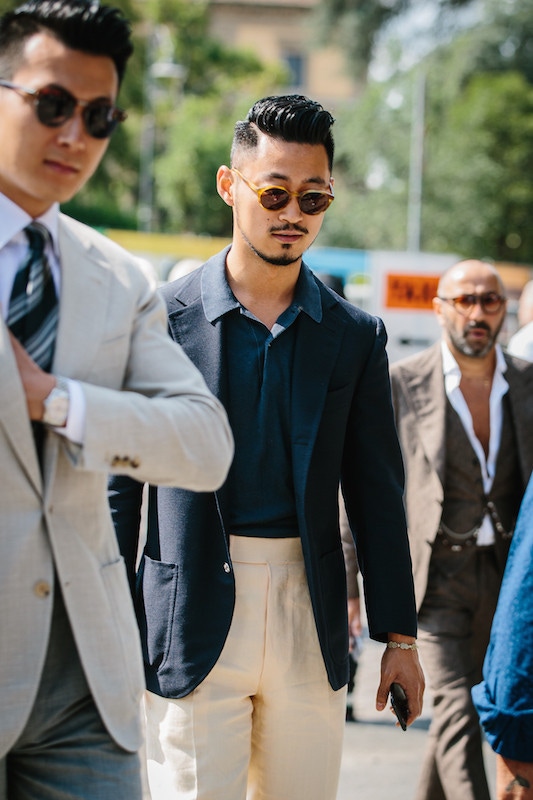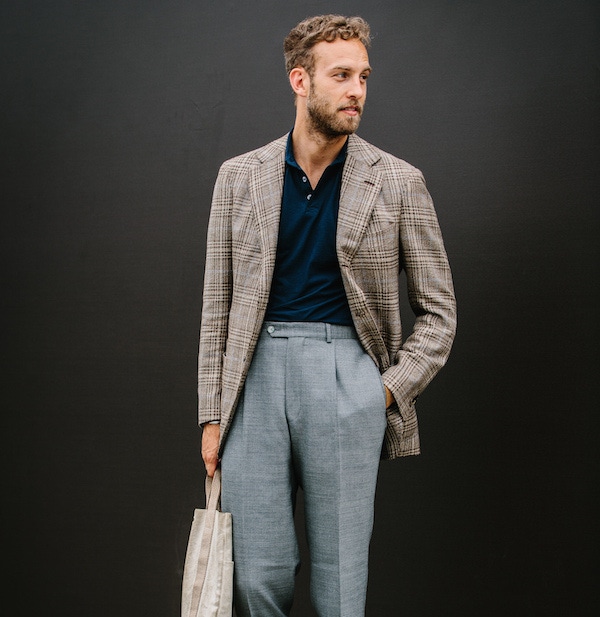 3) Neutral Tones Dominated
Earthy shades - chocolate, tobacco, ecru and a resurgent grey - dominated the palazzo this year, from Richard James and Private White V.C.'s dusty pastels to the more robust and gutsy shades showcased by Ring Jacket and Man 1924. It speaks to a greater retreat from frippery towards the more traditionally masculine modes of dress. They're also shades that are a damn sight better at flattering one's complexion than a lime green linen jacket. Who'd have thought?
4) The Popularity of the Polo Shirt
What started as a vice has become a habit - this year
the sartorial polo shirt
reigned supreme. From rich cotton jerseys to fine linen knits like those produced by Irish heritage knitters Inis Meáin, the polo was everywhere - both short and long-sleeved - and determined to wrench it's legacy back, and reposition itself as the shirt du jour for pairing with casual tailoring.
5) Clip-On Braces are More Than Justified
Leather-end braces as the only truly enlightened sartorial option? Au contraire, the once-maligned metal clip brace has found a new, decidedly modern home when teamed with this season's casual, textural and decidedly utilitarian style. When paired with denim or a robustly textured tailored trouser, they add a streak of attitude.
Albert Thurston
will always be a master in this field, however Bretelle & Braces has gone all-in on their beautiful four-clip models - their beautiful, hand-made leather fastenings are really something special.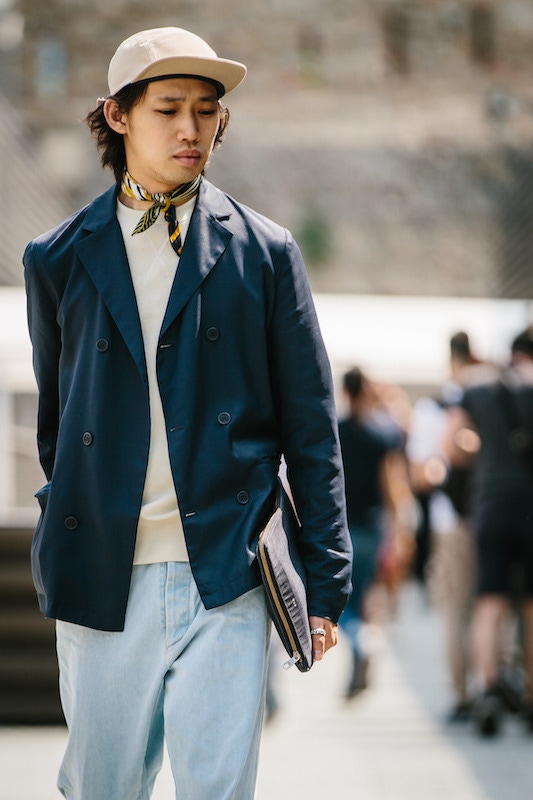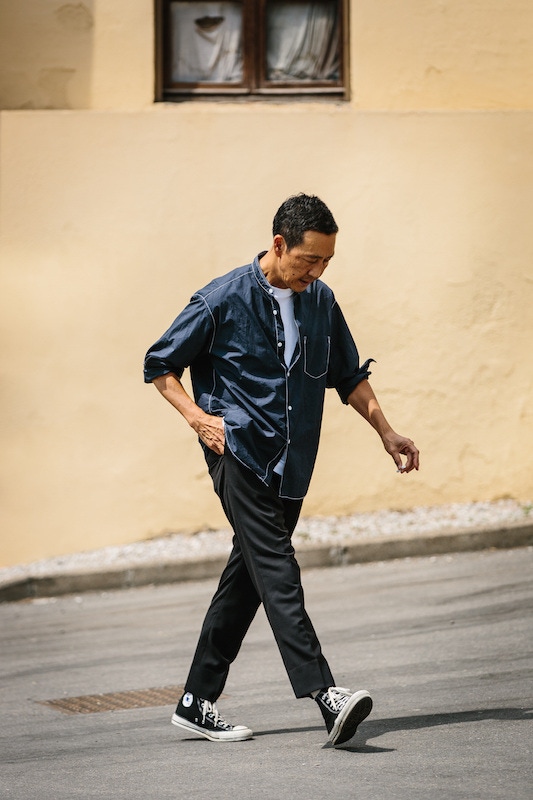 6) The Rise of the Gurkha Trouser
Inescapable at the fair, Gurkha trousers and shorts made a big return after laying low for the last decade or so. Rubinacci has been spearheading the renaissance for the past few seasons with their iconic Manny trouser, but this year at Pitti the high-waisted, double-pleated, integrated belt design truly broke through. Fortela, Lardini and Richard James were just a few of the makers doing right by the Gurkha style, which originated as part of the uniform for the famously fearsome Nepalese army. Easy-wearing, referential and yet perfect for pairing with tailoring, there's no better time to give pleats a chance.
7) The Belgian Loafers' Versatility Reigns 
Belgian loafers
 were an unquestionably popular choice when it came to footwear, with the elegant shoe having been picked up not just by makers but by attendees almost everywhere one went. Frankly, it should have happened sooner - the Belgian's a chameleon, able to effortlessly adapt from very casual to fairly formal, not to mention being bloody comfortable.