A Yacht On Wheels: The Bentley Mulsanne Part I - The Preview
The 2016 iteration of Bentley's uber-limousine, the Mulsanne, stole the 86th Geneva Motor Show – so what is it that's got luxury motoring mavens of all inclinations in such a tizzy?
Bentley has called it "the most relaxing automotive environment in the world" - a pretty bold claim given the heights luxury marques are current scaling when it comes to offering sybaritic experiences to luxury car consumers. But the latest iteration of the flagship Mulsanne exudes such pedigree and finesse – not to mention poised-to-pounce whoopee factor and technological brilliance – that it's hard to keep the journo's inner cynic at bay when previewing it. This category redefining mega-sedan comes in three versions. The bog standard edition – a phrase I use with more than a smattering of peeved envy – is pretty much like a high-powered land yacht, conceived by the sensuously marinated denizens of the ancient city of Sybaris. The extended wheelbase version – surely created with one eye on parts of the world where owners' own feet won't ever touch the pedals – has been designed with the rear-seat passenger in mind, offering as it does a 250 mm of rear legroom, airline-style extending leg rests and a rear compartment sunroof. The urban tarmac-shredder is clearly being targeted with the new Speed edition, whose 530 bhp, 1,100 Nm of torque and top speed of 190 mph will delight the oily rag sniffers (and historians – this vehicle being named after the 'Mulsanne Straight' stretch at Le Mans). Floor it from stationary and the rise from funereal to fly-annihilating to license-losing speeds takes place in a few exhilarating seconds — 4.8 to crack the first 60 mph, to be exact, although we don't recommend it: despite its vast proportions, this is a vehicle which makes you fear that a single slip of your right big toe could send you volleying through buildings like a hapless Looney Tunes canid.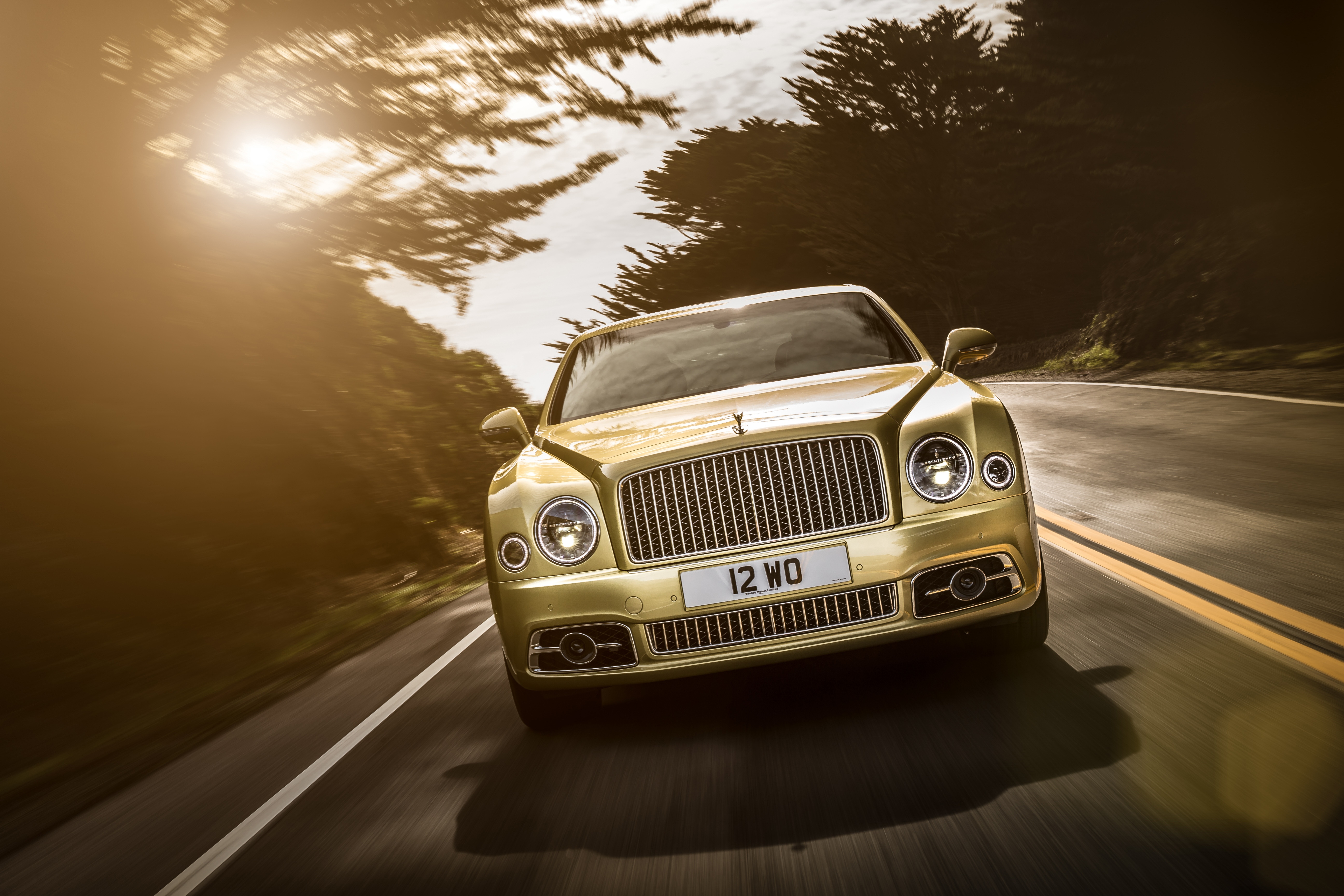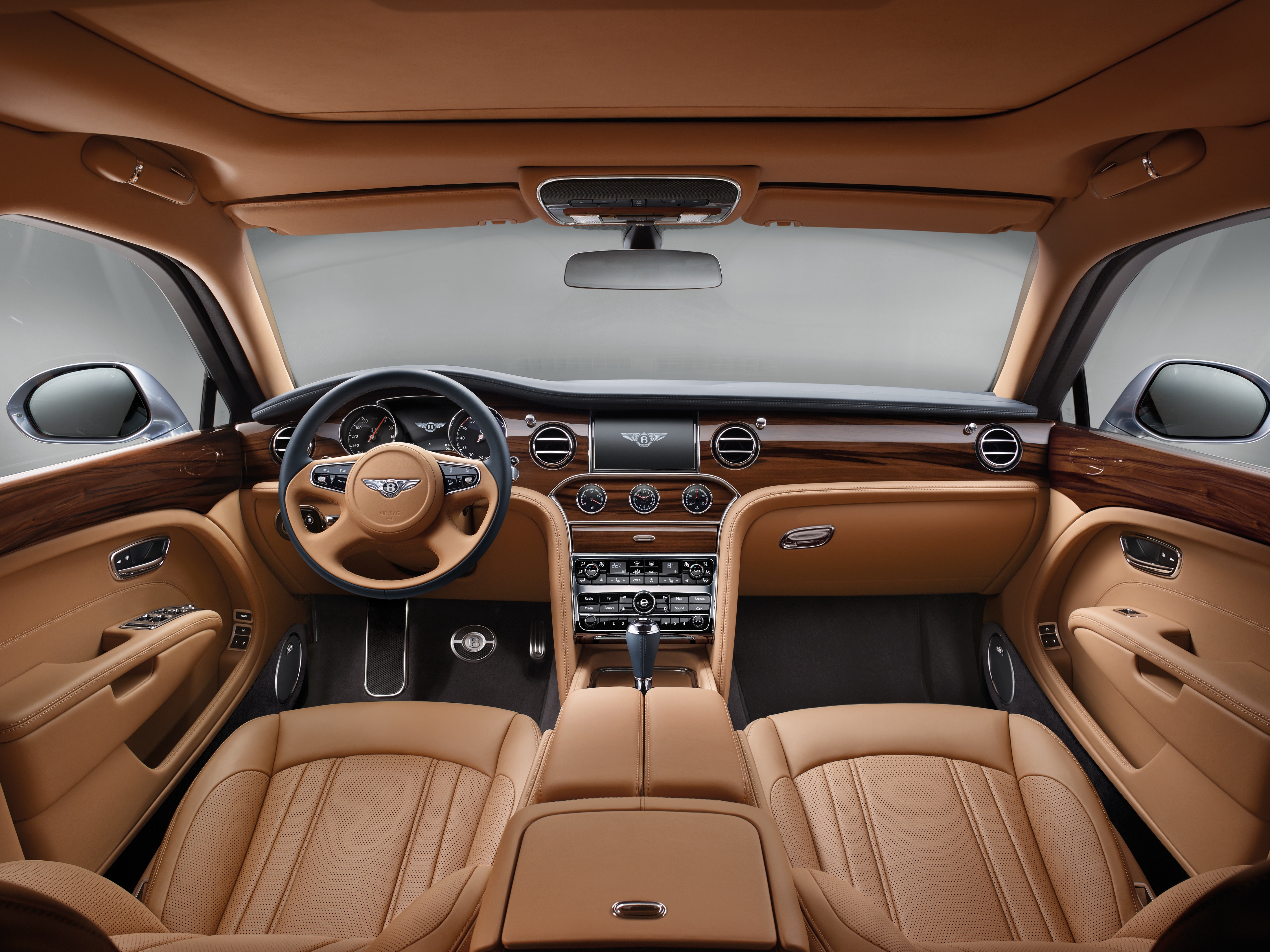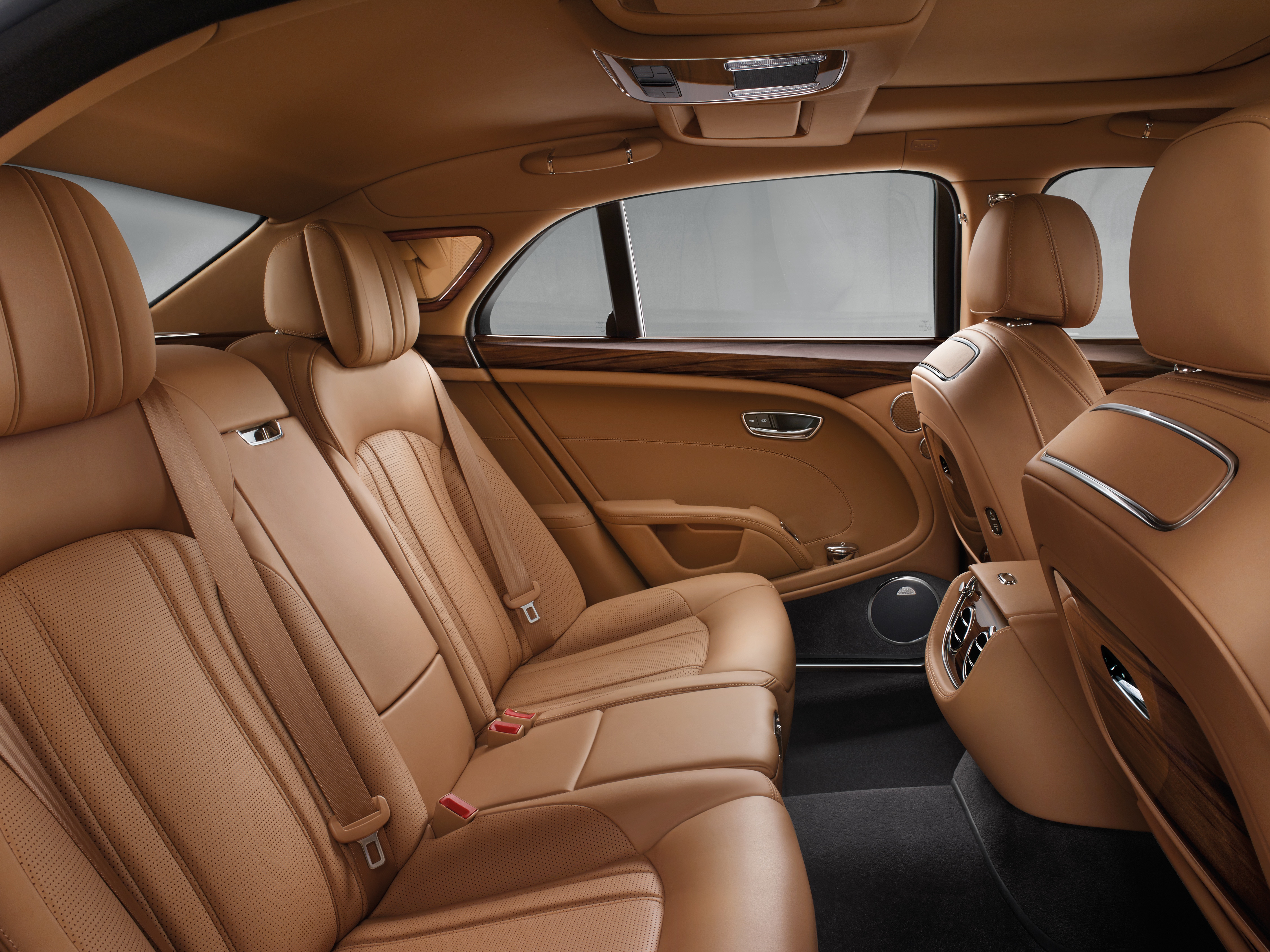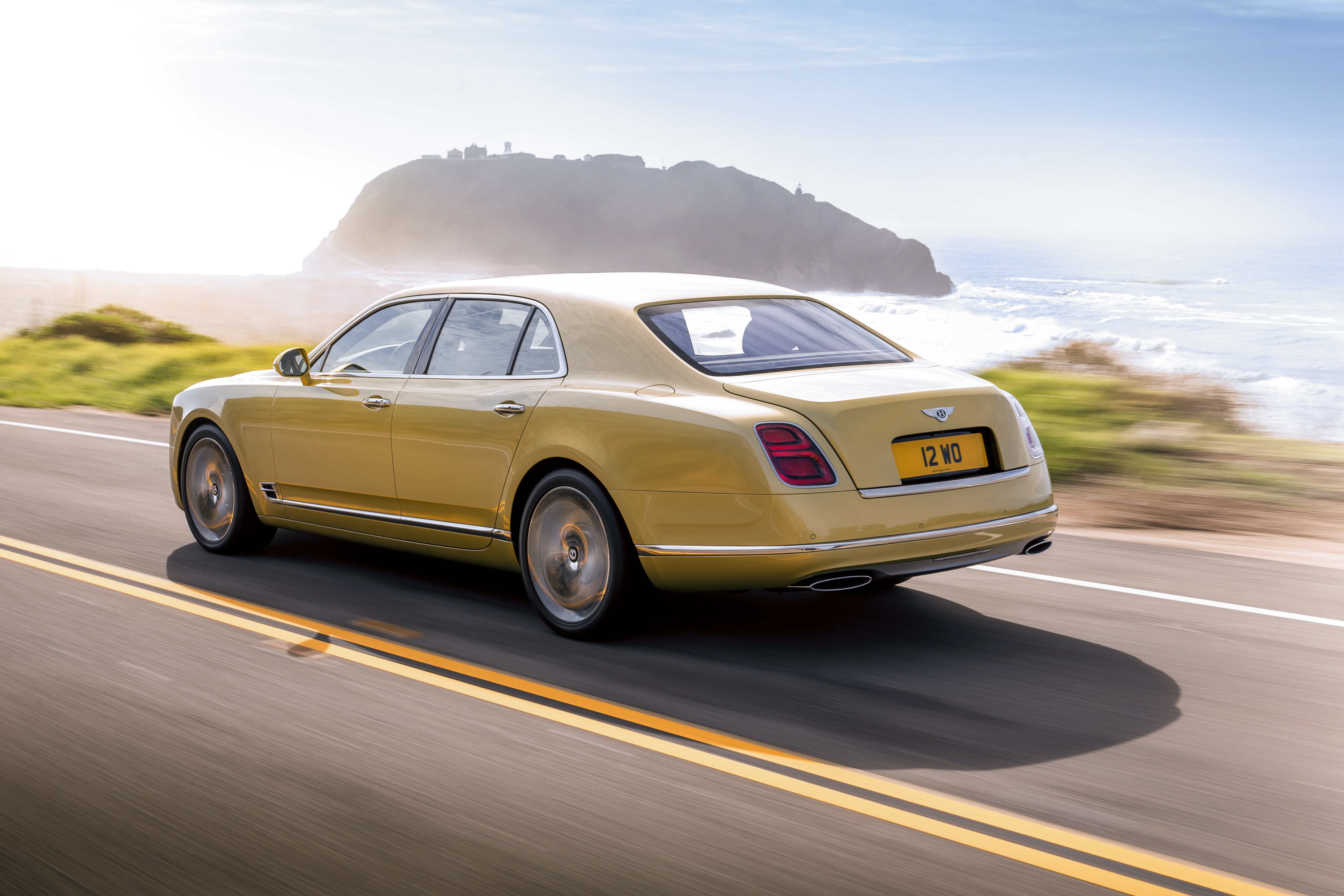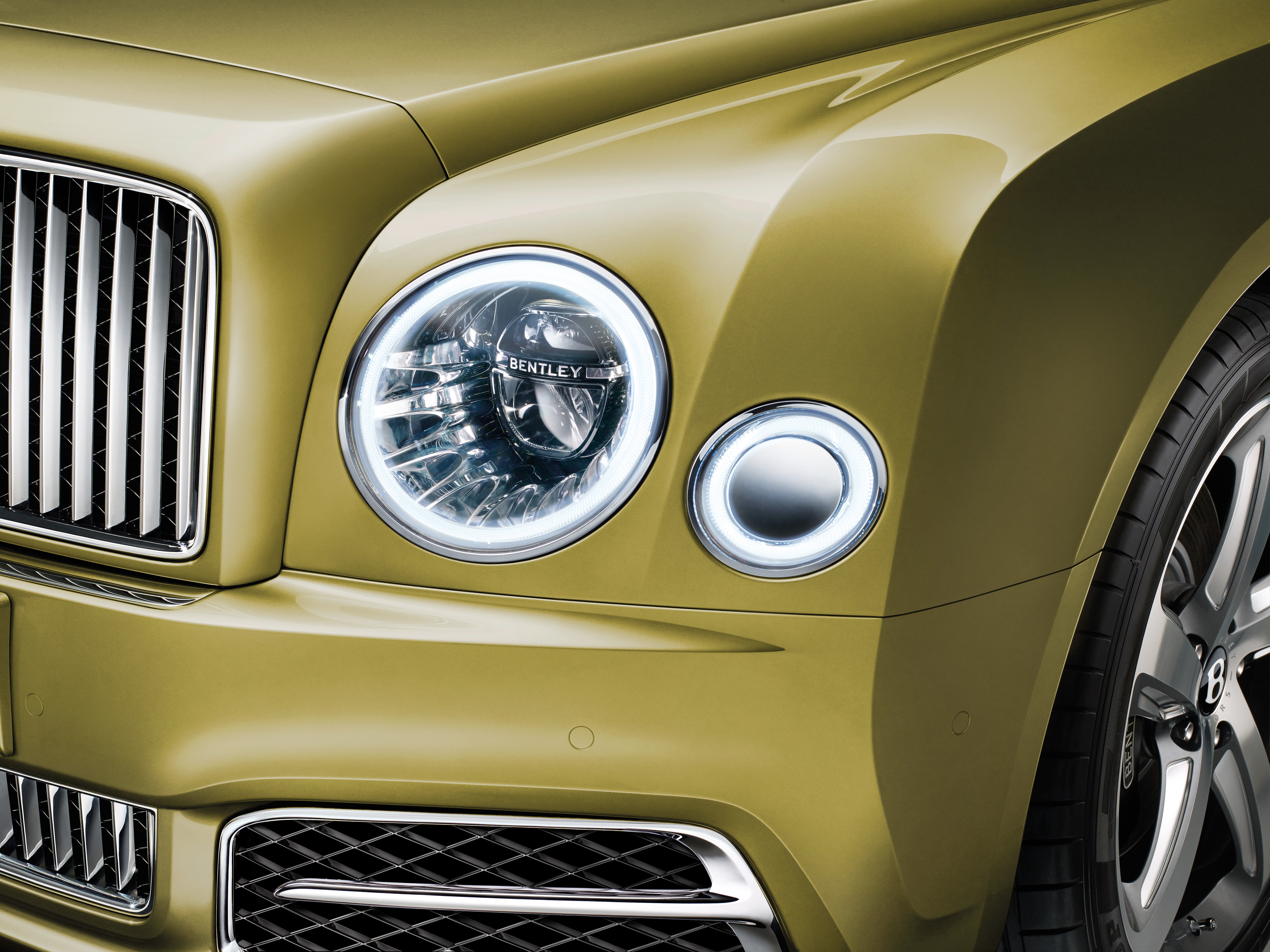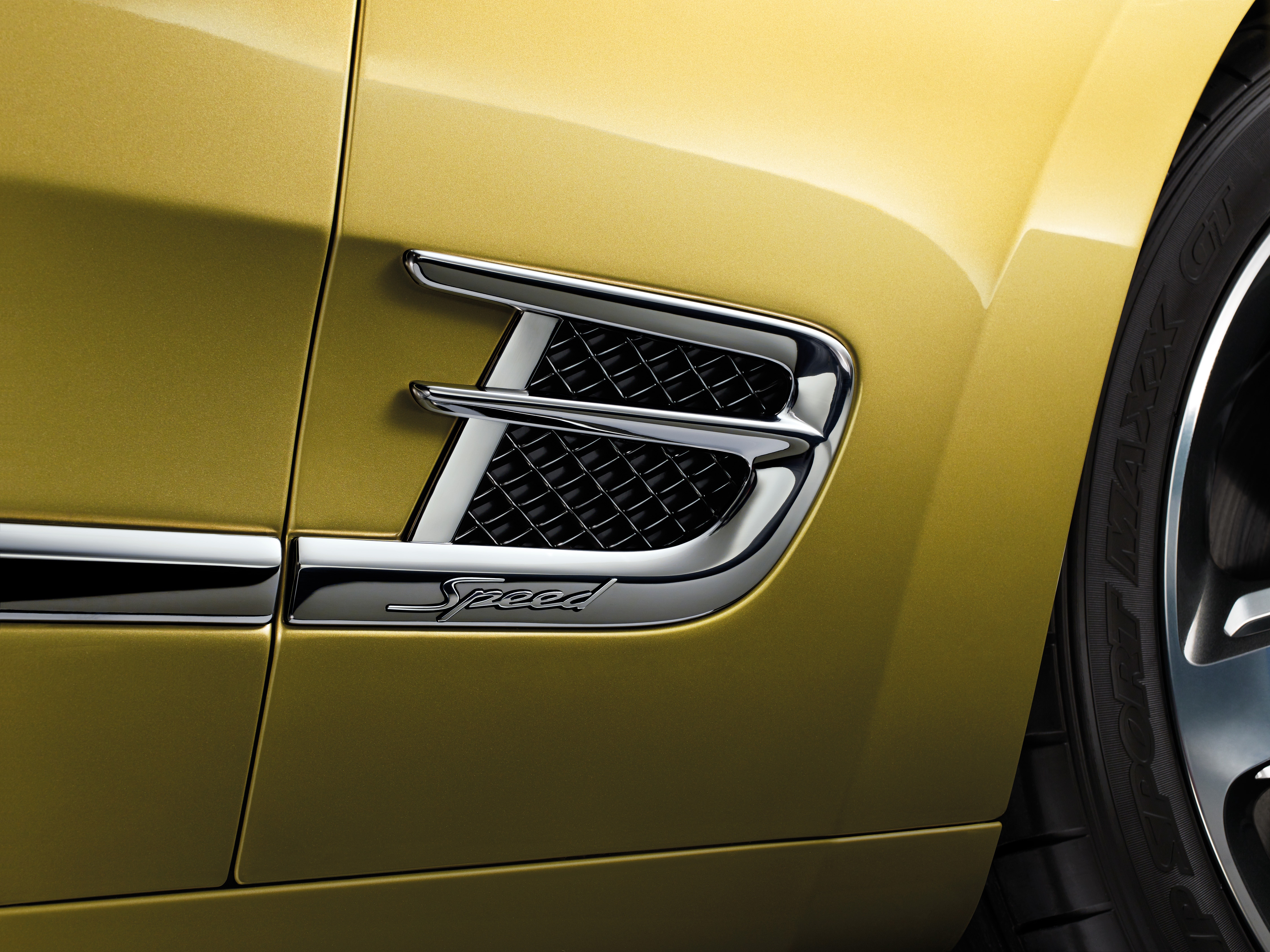 The design updates show a typically deft touch. With a nod to great Junoesque Bentleys of decades past (such as the 8 Litre model of 1930, Embiricos and R-Type Continental), the stainless steel vertical-vane grille has been elongated by 80mm, and is all the more imperious, imposing, for it. A new B-shaped wing vent incorporated into the lower section of the fender is another elegant touch, while other canny styling revisions include redesigned fenders, bonnet, grilles, lights and bumpers (check out the light-catching feature line). On the inside - more than 150 hours of labour in the making – the handcrafted wood and leather fittings, knurled controls, deep-pile carpets, purposeful-looking dials and glass switchgear all smack of scrupulous attention to detail. Veneers should be a neat analogy for the crassness of superficial aesthetics, but they're a practical necessity in cars, and Bentley have selected 12 for this vehicle with typical panache. This being an era reigned over by individualism - and its enforcer, personalisation – customers have a choice between fluted, or quilted upholstery, 24 different leather colours and single or duo-tone finishes. The new touchscreen infotainment system, meanwhile, can be operated from the rear, and all kudos to the 60 GB hard drive for on-board media storage. So overall, is it worth a price tag that is certain to have six figures, beginning with the number two? Not to mention the sweaty panic-attacks when bare-chested hoons try and de-bug the windscreen at traffic lights with egg-stained cloths? The Rake will find out more in June, with a test drive around the rolling countryside, alpine passes and terrifyingly lawless stretches of autobahn found in southern Germany. For now, it's a safe bet that this release will be a milestone in Bentley's quest to be omnipotent creators when it comes to the future of luxury.