Knit picks: Anderson & Sheppard
Inspired by heritage design (their own and the wider menswear landscape's), the British tailoring house delivers a weatherproof capsule that celebrates synchronicity
This year's collection is ready to wear at its most literal, with clothes that are designed to be worn in rotation. At the practical end of the spectrum, a water-resistant jacket takes design cues from the raglan and balmacaan coat, but with the house's signature high armhole and cut in weatherproof microfibre fabric – better yet, it folds into itself and zips into an easily portable pouch. Less practical, but all the more interesting for it, is this season's unlined suede jacket inspired by last year's super successful safari-style travel jacket, with a little nip and tuck. The lower pockets have been omitted, the torso streamlined and the lining removed to expose the immaculate craftsmanship we've come to expect from
Anderson & Sheppard
's ready-to-wear.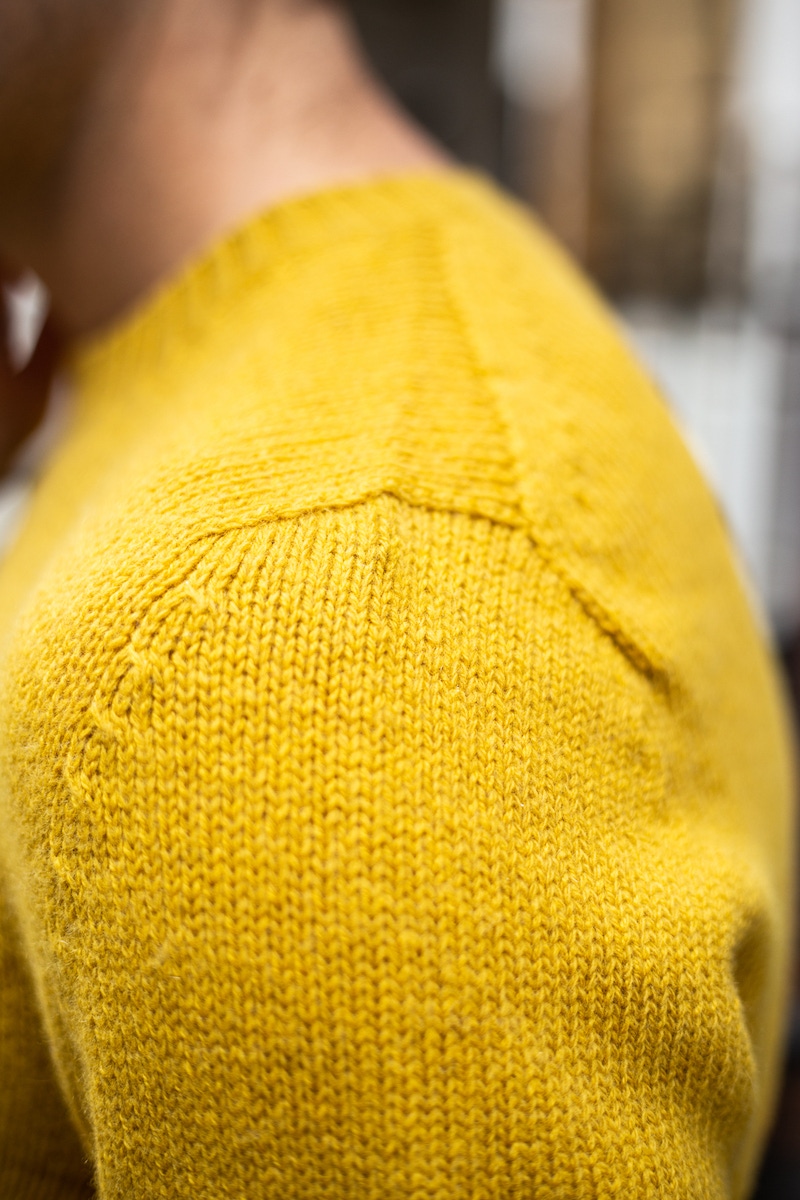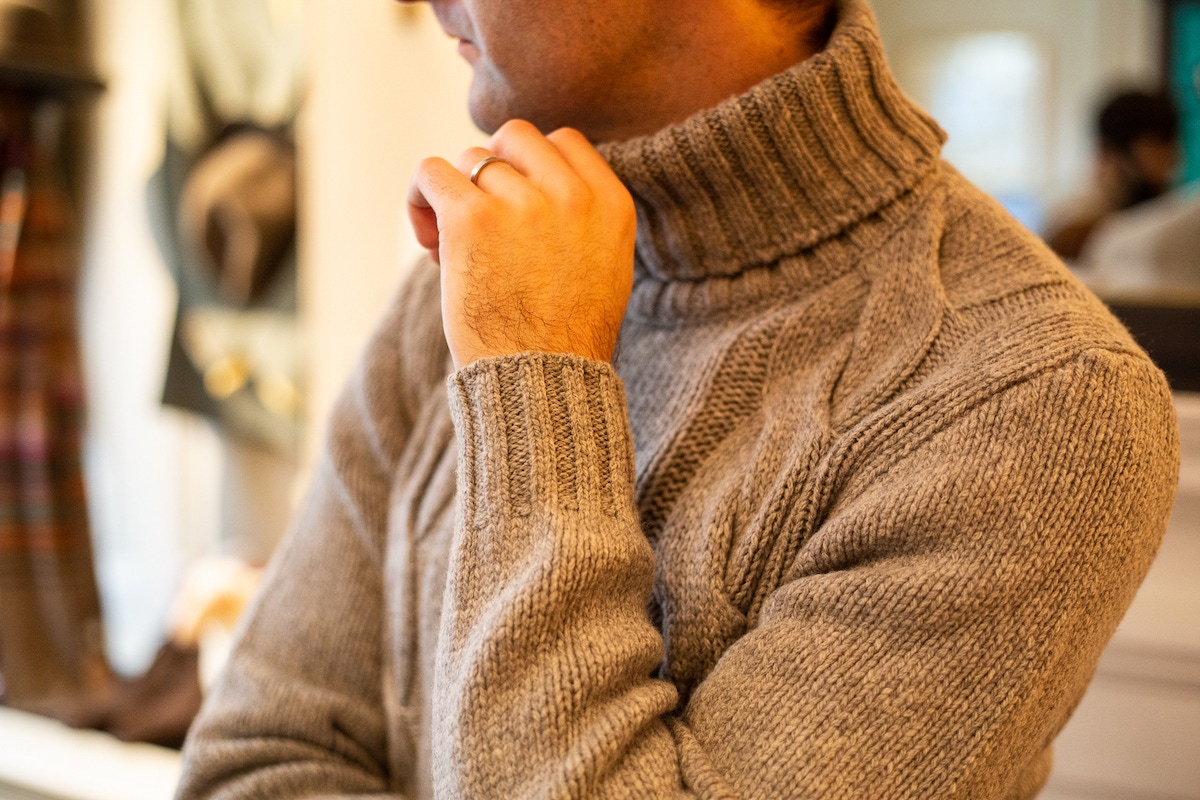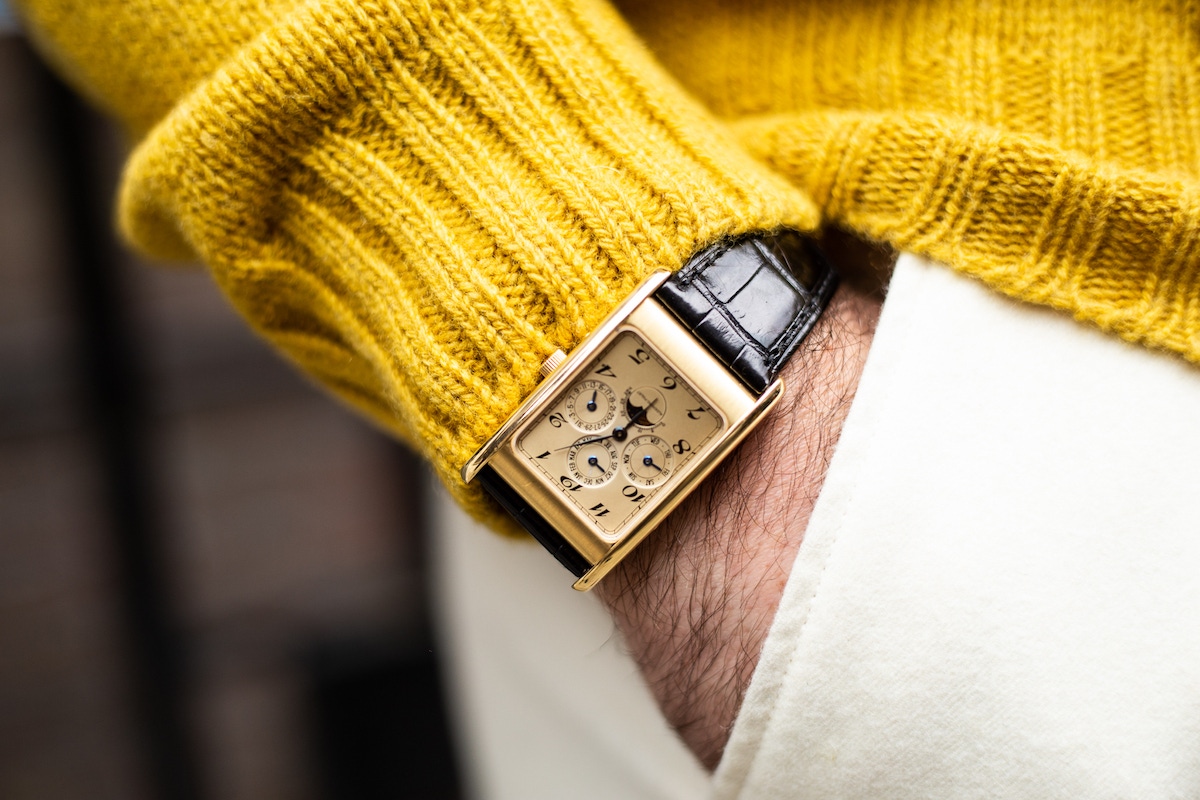 A fiery trio of crimson, orange and golden yellow crew-neck jumpers brings a little heat to the cool earthy palette of the
outerwear
. Made of 100% wool, they've also got impressive insulating properties that are looking increasingly tempting as the country creeps towards winter. The high-quality fibre will also hold its shape, however you choose to layer it – as dress codes fluctuate, the UK attempts to address local lockdowns and socialising slows once more, we wouldn't judge you for slipping these over everything from silk pyjamas to your smartest starched collar. Similarly, Anderson & Sheppard's softened take on the cable knit has turned it into the sort of staple you'll want to buy two of, just in case. With twin braids running from shoulder to hem and a generous rolling neck, the design subtly departs from the dense knit of the traditional Irish cable knits, which were designed for the toughest of fishermen in the early 20th Century. In soft dove grey and warm ecru, they've carved out a space for themselves in every man's wardrobe – and you don't need to be a mariner to pull it off.
Shop the Anderson & Sheppard collection here
.