The Boot-making Prowess of Norman Vilalta
Norman Vilalta's shoemaking flair is derived from his Argentinian roots, but it is now in Barcelona that he pursues a trajectory of artisanal craft, that encompasses an infinite and unique philosophy to shoemaking.
For a long time, Spain has sat in the shadows of Italian and British craftsmen, content to produce the highest quality shoes for local patrons, waiting (quietly) to be unearthed and shared into the international spotlight. That's all changed in recent years, though. Now, Spanish shoemaking is celebrated as equally as their European brethren, recognised for their superior leather and Iberian flair. But who sits at the top of the mantle? Who is the crème-de-la-crème of Spain's
Zapatero
heroes? The answer is a gentleman not originally from Spain, but from Argentina. A man who hadn't undertaken formal shoemaking at an early age, but after quitting a legal career to pursue his dreams in Europe. That man is Norman Vilalta. Now based in Barcelona, Norman is spoken of in the same devoted tones as British and Italian experts – a pioneer and an artist with a distinctive vision, whose products, and especially his boots, have already earned their place in any self-respecting collection.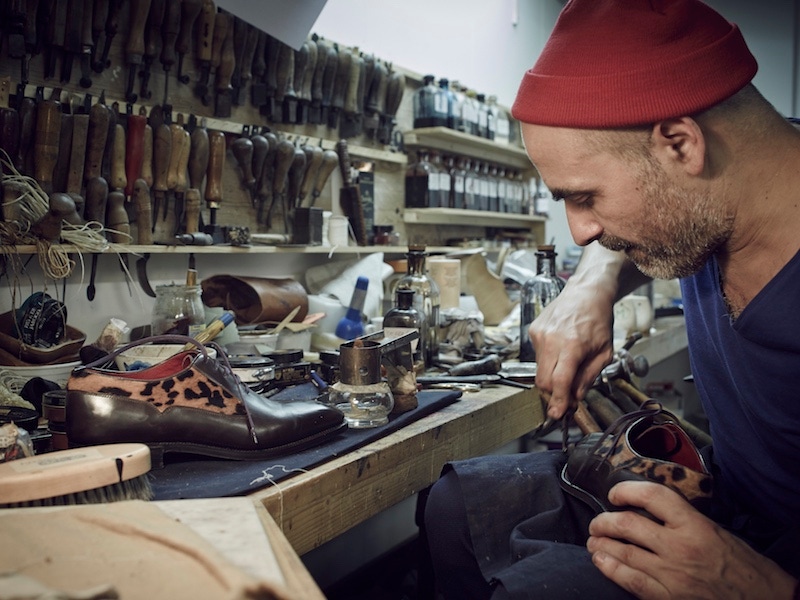 From Apprentice to Master
After studying with the likes of Stefano Bemer at workshops throughout Florence, Norman undertook bespoke shoemaking for an exclusive clientele. His education and work allowed him to develop a deep understanding of each aspect of shoe making - from leathers, to welting, to the colour combinations and patinas. And so, ten successful years went by. Wanting more men to experience the feeling of a bespoke shoe, Norman then decided to apply his expertise to a ready-to-wear line. The Rake is proud to be sharing a selection of Norman Vilalta's boots online. With all the elegance of classic shoemaking, Norman's signature touch are the little details that elevate your Chelsea's, Derby's, and Chukka's, into something unusual and special; the patinated leathers that reveal a true artist at work. As you might expect, each boot is designed in his hallowed Barcelona workshop, Goodyear welted, and made in Spain. And because each shape is re-imagined by Norman, these aren't your typical boots. These are Norman Vilalta boots, the pinnacle of Spanish shoe-making, and a fresh take on the shapes you know and love (but might learn to love a little more).
Norman Vilalta's Derby Simple Boot
As seen on so many of the world's well-heeled, including The Rake's founder Wei Koh, the Derby Simple boot Norman designs is like a blank canvas, where his creative spirit runs wild (in the form of his 3D patina effect). Casual enough for that extra level of expression, they are produced from the finest pebble grain leather (sourced from Tannery du Puy in France). Their Goodyear welt construction and Vibram Commando Sole add an element of military ruggedness to their elegant shape, and each is professionally hand patinated before being sent out. Wear it like Wei, with tailoring, or with a pair of selvedge denim and a blouson for a smart-casual look.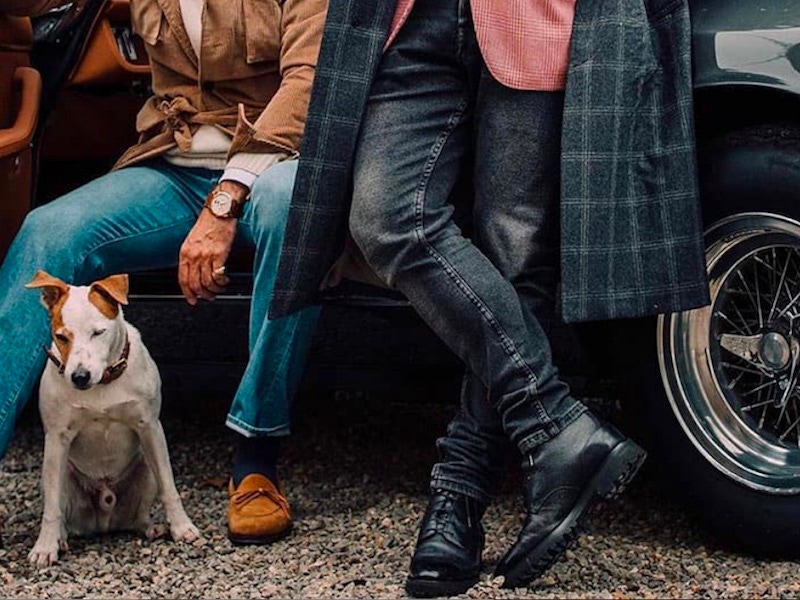 Norman Vilalta's Chelsea Boot
The mastery and craft of Norman's Decon Chelsea boots are a sight to behold. Where else do we see this kind of finish outside of the small, bespoke temples run by the shoemaking masters? Here, we get a sense of Norman's Florentine influence, but also some of the flourishes that showcase his own unique style. In brown, grey, or black, the elasticated side (present in most Chelsea boots) is covered partially by an unusual two-holed vamp - a welcome reimagining of the classic shape we know and love. But, if we're honest, we like Norman's vision a little more. (In fact, we often do.)
Norman Vilalta's Chukka Boot
The Chukka boot is a style staple, dressed up or down, in leather or suede. However, it's also arguably one of the most dogmatic designs, hardly innovated beyond a couple of different leathers, soles, and colours. But not Norman's. As with the Chelsea boot, he has adapted the shape just enough so that it appears distinctive from other iterations, but still classic. With a lined quarter and a quilted and padded insole, the Decon Chukka is a more fantastical and creative shape, made with suede from Charles Stead's tannery in Britain. The end result feels both familiar and new: an example of Norman Vilalta's unique, rather artistic, approach to classic boot-making.