Norman Vilalta's Dynamic Designs
Barcelona-based Norman Vilalta applies the same techniques of bespoke shoemaking to ready-to-wear, creating pieces that are as unique as they are refined.
Norman Vilalta talks with the kind of impassioned optimism more commonly associated with inspirational speakers. But instead of spouting clichés that have little to no meaning, his enthusiasm is centred around the craft of shoemaking, of which he is arguably one of the most innovative in the world. "Us bespoke shoemakers," explains Norman, "we are searching for perfection, and what I learnt from my master was to try and aim for technical perfection. But here, in my workshop, I realised there are many ways to achieve perfection other than with just technique." That workshop lies in the heart of Barcelona, and is in the kind of disarray you'd expect from a creative artist: pots of polish and wax scattered around the place, menacing tools hanging from nails in the wall and rough sketches of eccentric-looking shoes providing inspirational templates for his work. It's here that he designs, creates the lasts and does the groundwork for the shoes, before they're shipped to a factory in Almansa for stitching, and then back again to the workshop for the finishing touches, including creating the patina by hand. Norman's work environment was nearly very different, however. He studied law up until the age of 31 with the intention of becoming a politician, a desire sparked by "an injustice" he wanted to change. "I was about to choose a master's in law, but at the time I was already learning how to make shoes, as well as being into industrial design and things like that. And then shoes became the main thing, so I realised that I wanted to become not only a shoe designer, but a bespoke shoemaker." He moved from Argentina, where he was born, to Italy to learn the craft of cordwaining, first under Saskia Wittmer and then the famed
Stefano Bemer
, who Norman describes as a true master. "He was teaching things, very deep things."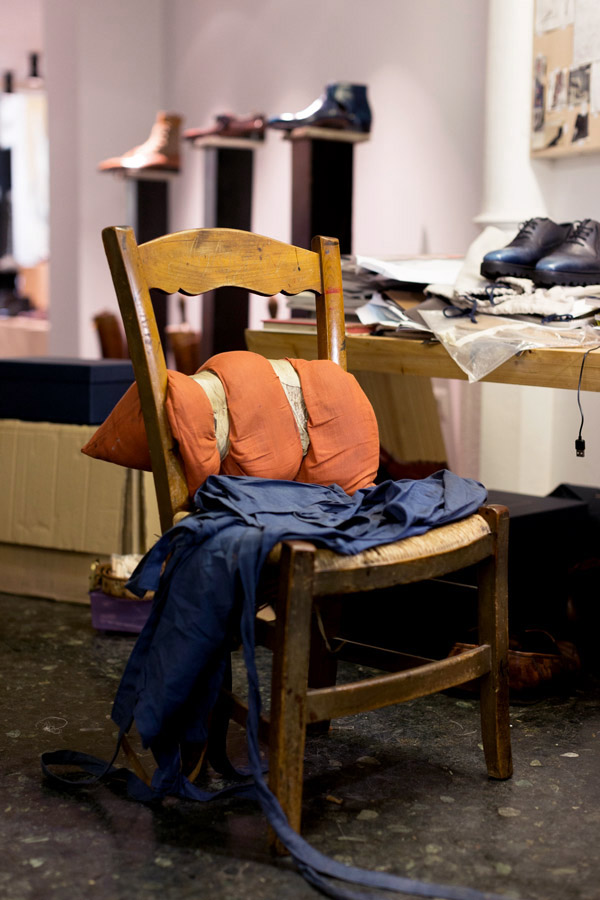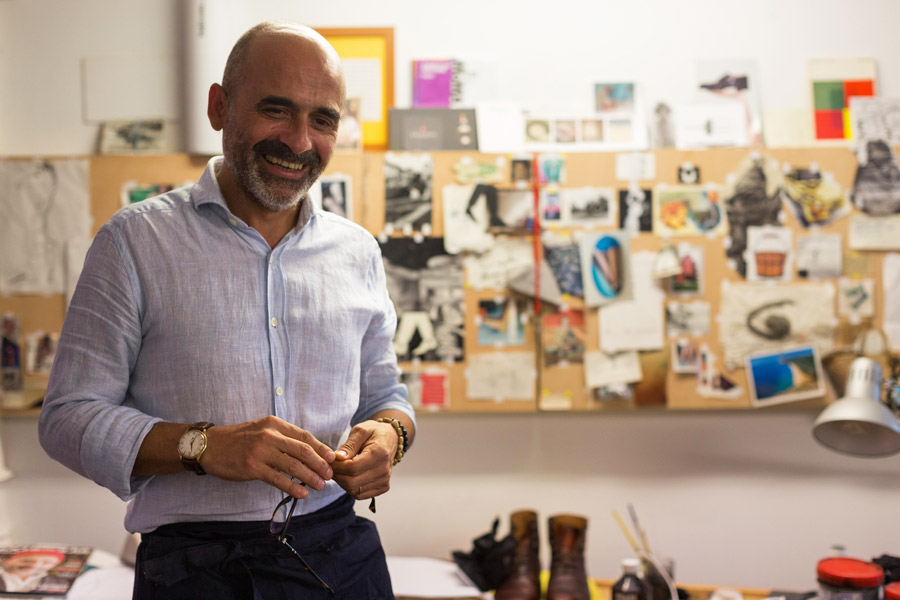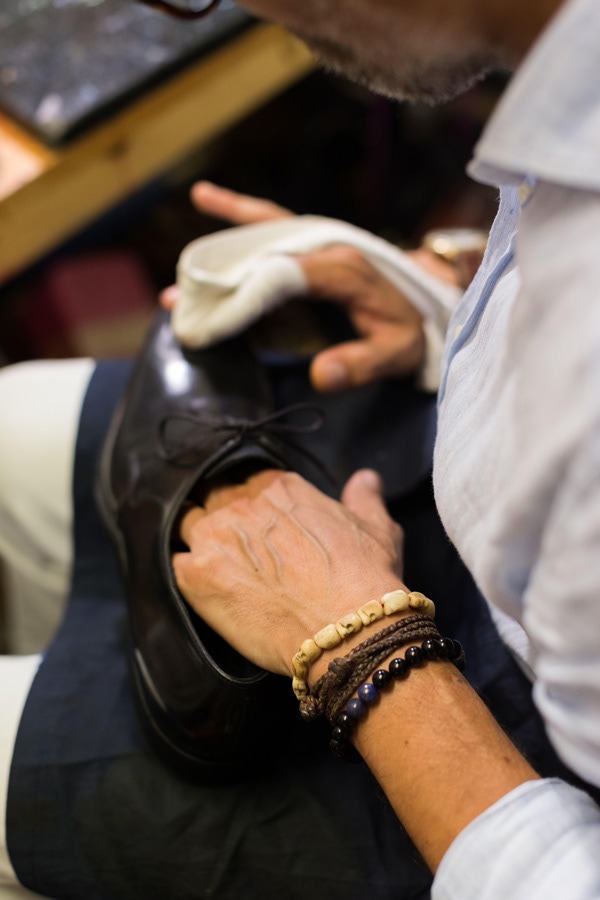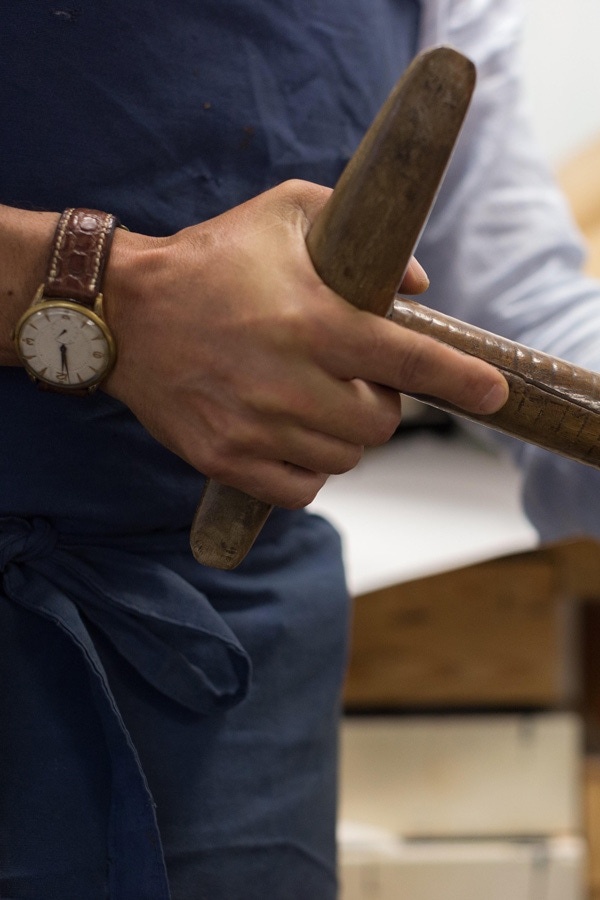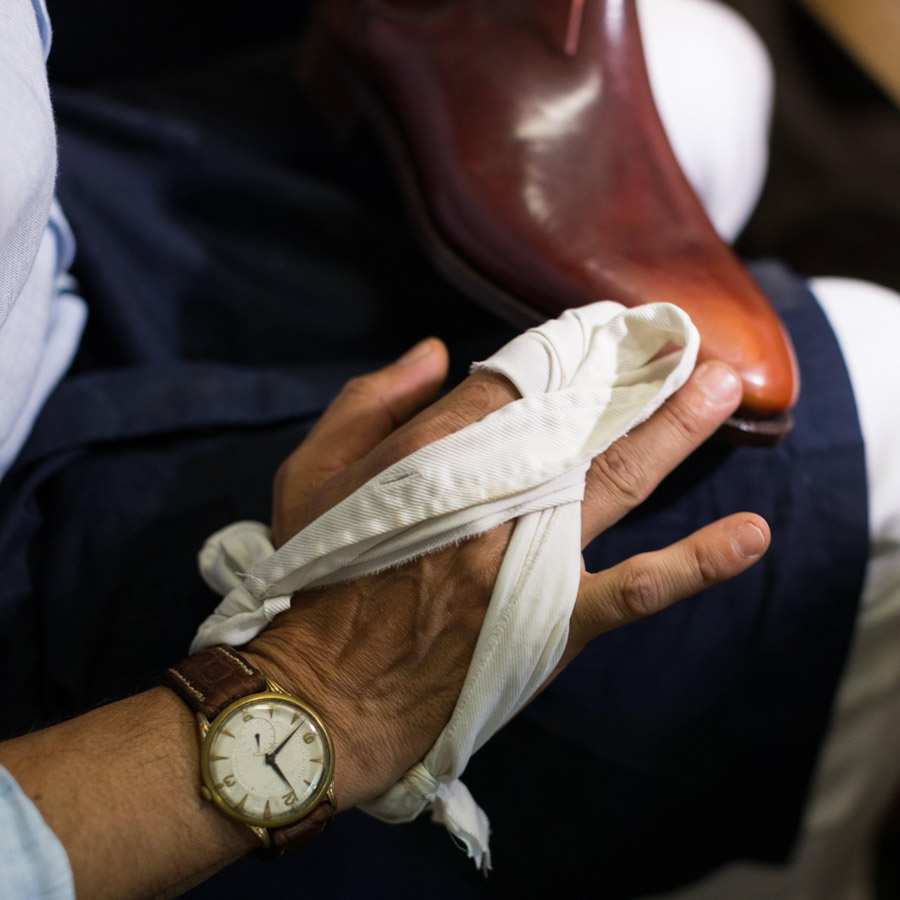 Bemer, who passed away in 2012 at the age of 48, taught Norman three key things. "The first thing I learnt is that (as a student) you don't know anything – which is really easy to understand at the beginning, because it's true. The second is that you have to learn – you keep on learning and always try to let go of preconceived ideas, which will allow you to absorb the knowledge from masters," Norman explains. "And the third thing I learnt is technique. Good technique is very old, and each step of making a shoe has its own technique." After two years, Norman's hands were "ready" to create bespoke shoes away from the tutelage of Bemer and so he opened up shop in Barcelona in 2004, where he still remains today. It wasn't until Norman was producing his own pieces that he realised another key aspect of bespoke shoemaking: "The fourth thing I realised here working alone in my workshop, in the element of my shoes, is love. Not in a romantic way, (but) love in a philosophical way, as in the meaning of giving to the other what belongs to the other. It's a trade, and I realised from the beginning that I had to change things." That change came from taking the skills he'd learnt under his apprenticeship, and interpreting them in his own way – an idea that comes alive in his unique designs:
classic lace-up shoes
are reimagined with chunky rubber soles;
Chelsea boots
are merged with Derbys; grainy Italian leather is given an intriguing patina. "For me the design is something that comes from what you don't see. And for artisans, what you don't see is the most important part of the shoe. So my inspiration on my ready-to-wear comes directly to what we call testa di calzolaio – it means the head of the shoemaker. It's our knowledge. So, when I started the ready-to-wear, I wanted to translate into it the advantages of what is gained from bespoke. So I worked a lot to translate the perfection of the structure of bespoke into the structure of the ready-to-wear." After 13 years of his own business, Norman has made good ground in achieving technical perfection, thanks to his initial guidance as well as an unwavering dedication to the task at hand. But it's how he's interpreted the traditional elements of shoemaking in his own way that sets his designs apart – proving his status as a true creative and his passion for the craft. So passionate, in fact, that it's hard to believe he even considered a different path.