Rake Commends: Song of Myself
There are suits that you don and forget about, and then there are suits that, with every inadvertent reflection of yourself in a window, transform you into a walking fertility symbol - a sartorial shrine to the god Priapus. That's how I feel when I wear the suit cut and tailored for me by a man whose hands should be considered British national treasures: Joe Morgan. The brief was simple. The idea was to take the classic grey suit, traditionally perceived as the cornerstone of mundanity, and transmogrify it into a symbol of power and virility so poignant that pregnancy by proximity was an actual danger. The cloth used is the excellent super 130S from Scabal, and its traditionalism vies in delicious tension with the stunning roped shoulders, bigger-than-thou pocket flaps, and rapier-sharp points of the extra-wide lapels that race across the chest, down to the buttoning point and beyond with a palpable sense of velocity and urgency. Look at the top of the left lapel. Your eyes do not deceive you: it is, in fact, a Milanese buttonhole in a British suit - a testament to Morgan's quest to integrate the very best tailoring techniques into his clothes regardless of origin. How does it feel to wear my Joe Morgan suit? As you can see from the image of me* photographed in front of the blue-brick background, where I've paired it with a wide, high-collared white cotton shirt and extra-narrow necktie, I am made into a boulevard prowling panther. To quote Whitman, 'I am large, I contain multitudes'. Watch out, ladies, lest ye be made with child from my mere stare.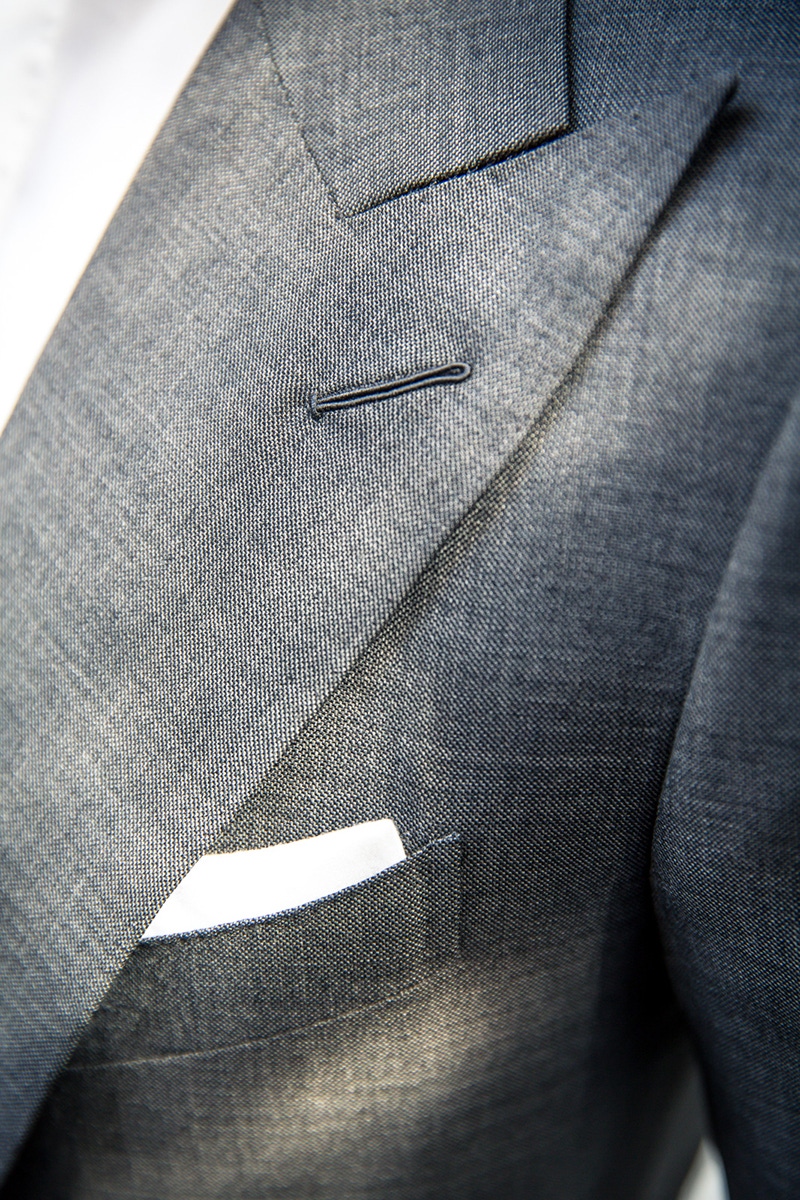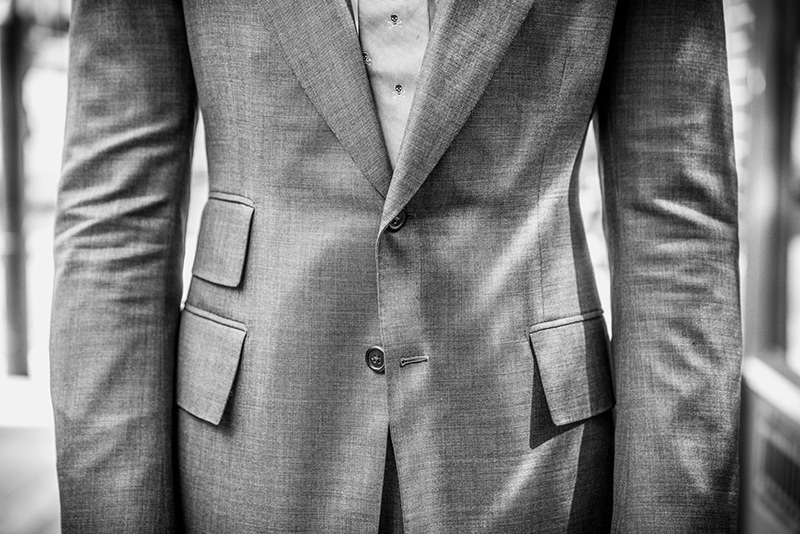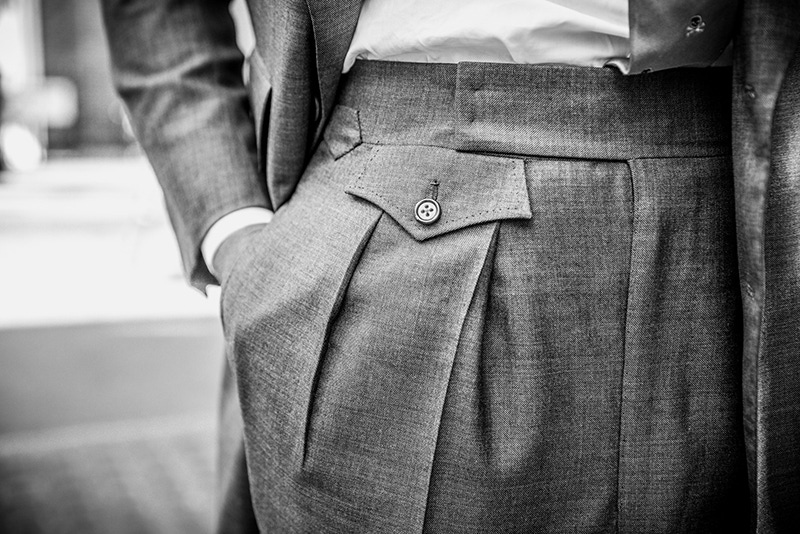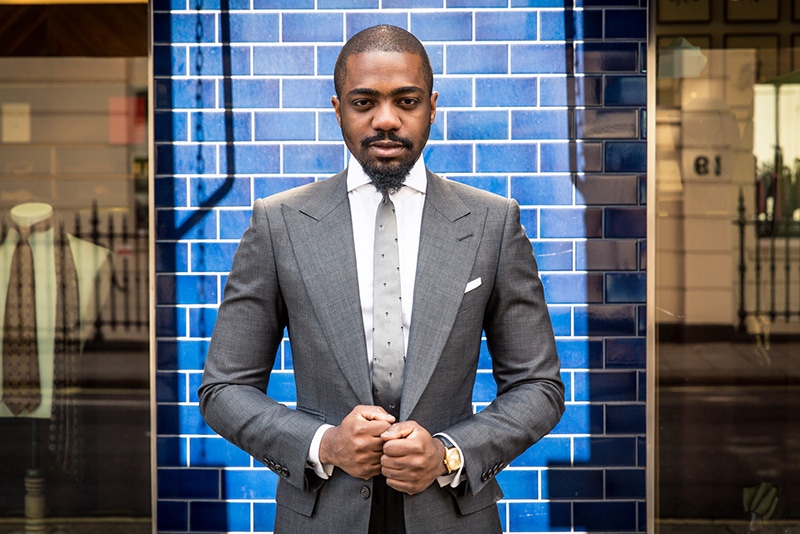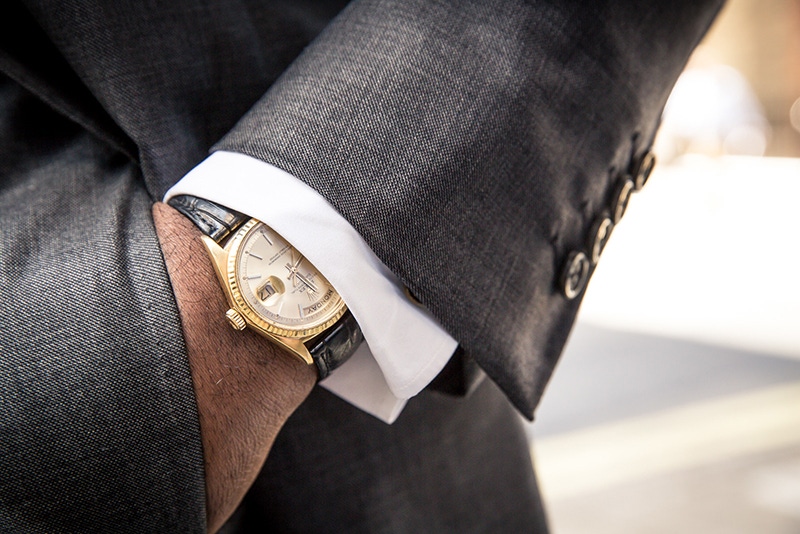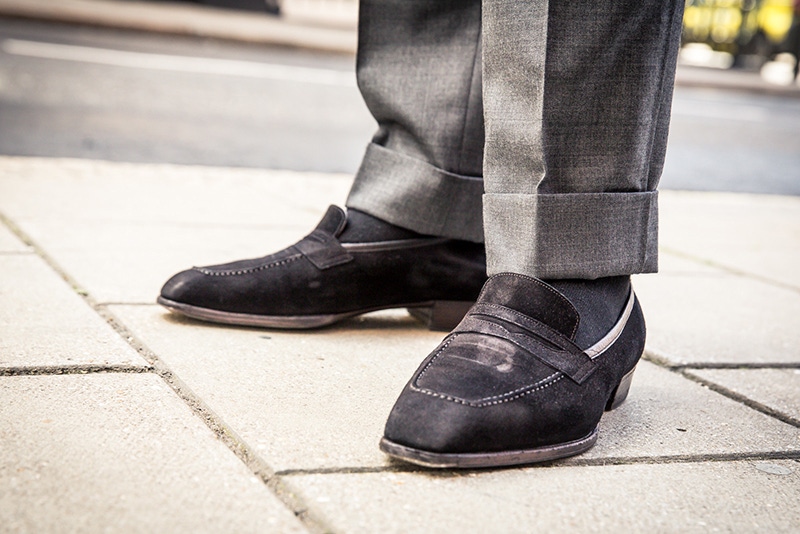 *Disclaimer - Wei Koh takes on the form of 
Chittleborough & Morgan
's own Michael Brown. Photography by Piers Cunliffe.