CLASSROOM PRIVILEGE
Institut Le Rosey in Switzerland has been the school of choice for royalty, captains of industry and the 1 per cent of the 1 per cent for more than a century. Yet globalisation has sent new money across old borders and antiquated societies, and the immense changes have left this great academic institution under pressure to move with the times, writes James Medd.
There was consternation in the most rarefied echelons of academia when a contingent from a small school in Switzerland engaged in what might in more mundane circumstances be termed "outreach". At an event hosted by the Swiss Embassy in London, Institut Le Rosey appeared to be actively recruiting British pupils, an act as unthinkable as advertising by Eton in the U.K. or Exeter in the U.S. It was widely taken as an admission of crisis from an institution that had once seemed a bastion of privilege more solid than any monarchy, dynasty or even currency. Over its 141-year history, Le Rosey has become known as the 'school of kings', putting all others in the shade in its appeal to the grandest and wealthiest across the globe. Much is made of Eton's continued and even increasing domination of the U.K., with a prime minister, mayor of London, Archbishop of Canterbury and now Hollywood stars among its old boys, but even those who object would have to admit it offers value for money, ensuring lifetime membership of a social elite that is easily monetised. Le Rosey charges more than twice as much, and its status as the world's most expensive academy is one of its chief selling points. While most schools' defining factor remains academic or geographical, for Le Rosey it is financial, and this is understandably reassuring to those who send their children there. Whether from Beijing, Boston or Bahrain, each pupil knows that their classmates have enough money to make comparisons irrelevant. If hierarchy exists, it is the classic of old money versus new. As the decades pass, different nations have delivered their youth to Le Rosey, reflecting the rise and fall of empires. First came the European bankers, then the American industrialists, then the oil-rich Sheikhs, the tech-rich Japanese and Koreans, and most recently the post-Communist Russians and Chinese. Some have caused more upset than others, of which more later, but in essence each uses the school to establish themselves in a club that brings benefits mere cash cannot provide.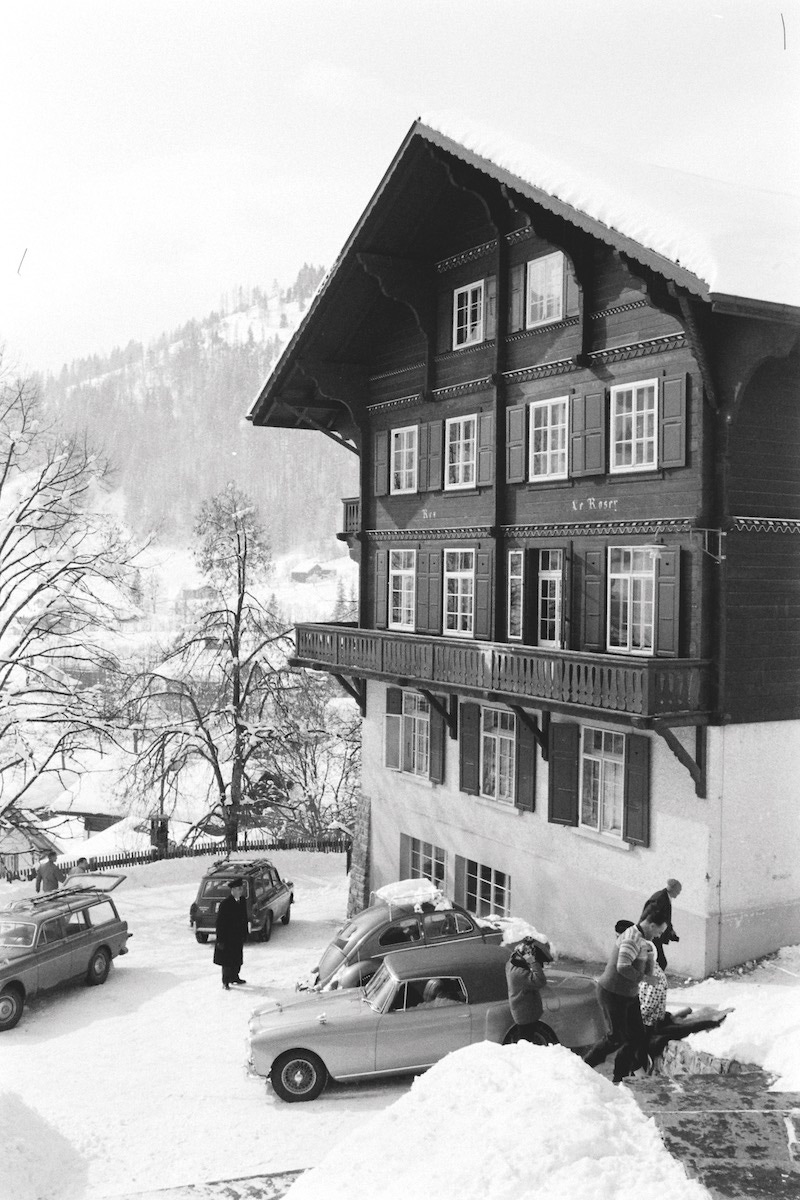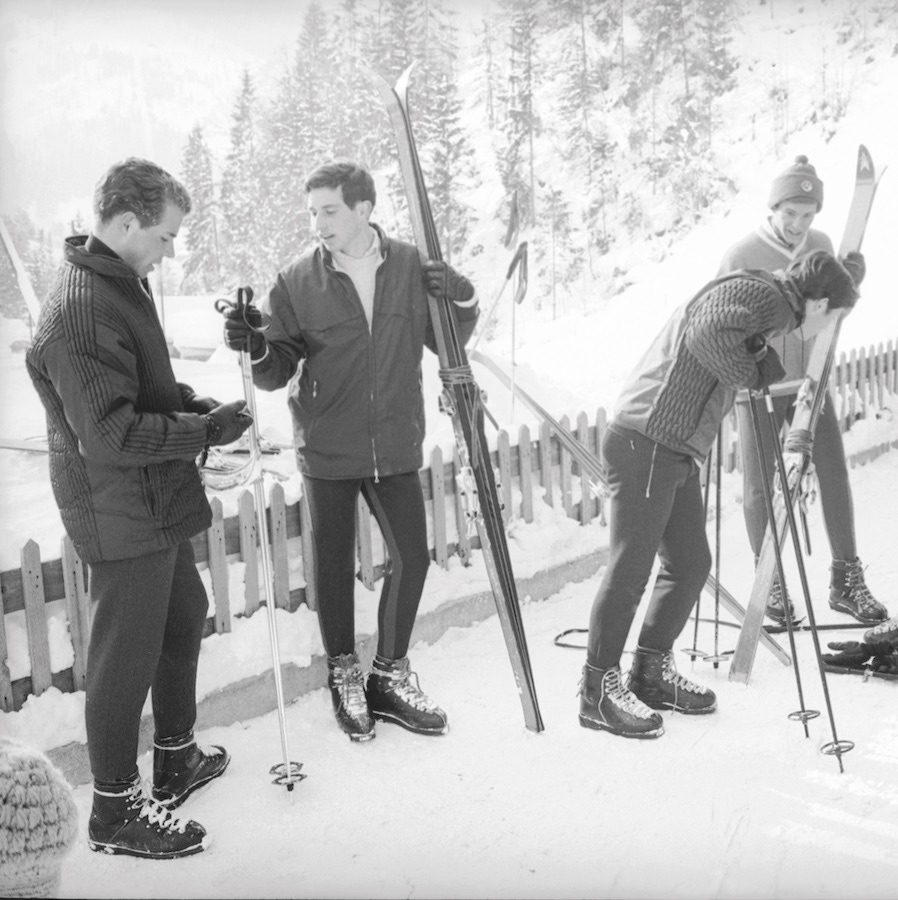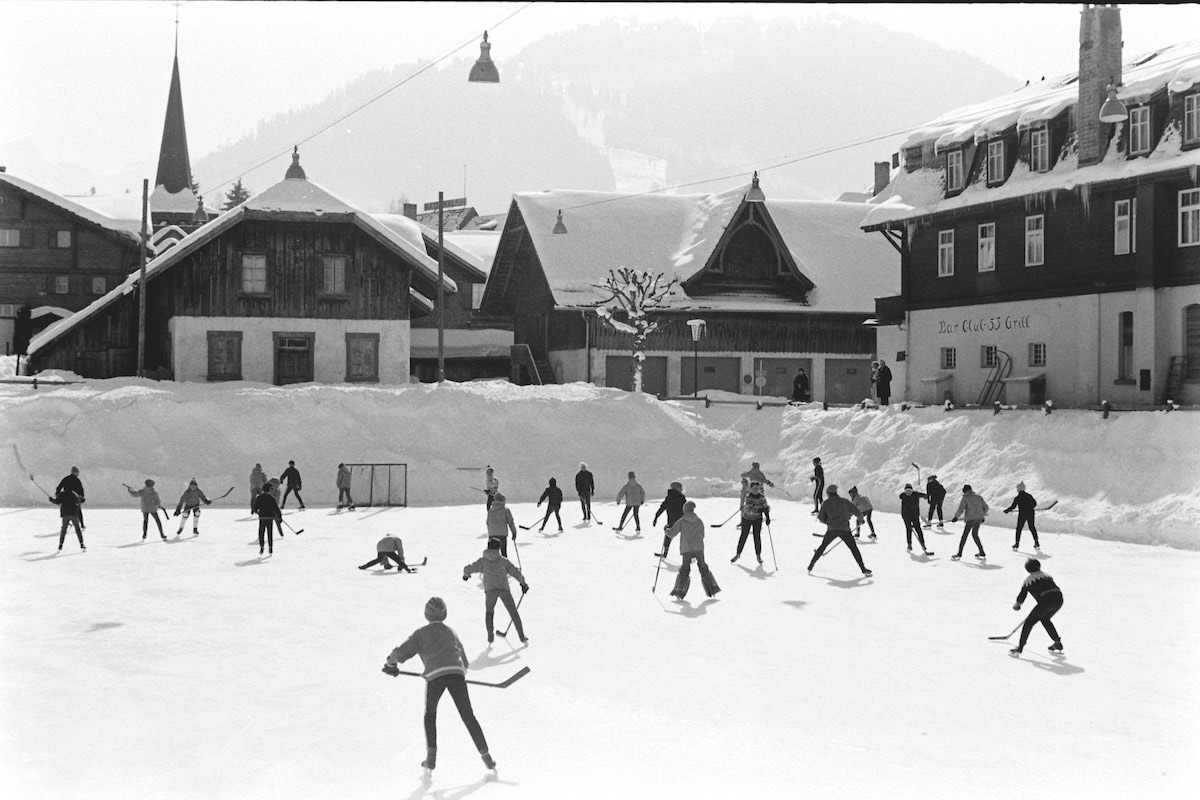 While the Swiss finishing school has all but vanished, Le Rosey continues to prepare heirs and, since 1967, heiresses for lives of enormous wealth. Over the years it has finessed a variety of crowned or recently uncrowned European heads, including those of Greece, Italy, Yugoslavia, Monaco and Belgium. The British royals were not immune to its charms, either, sending the Duke of Kent there for a stint after Eton in the 1950s. As time went on and travel increased, it received the Shah of Persia, King Ntare V of Burundi and
King Fuad II of Egypt
. They mixed with the scions of more recently risen dynasties, built on banking, shipping, oil, tobacco or any other giant industry, from Hohenzollerns, Borgheses, Onassises and Rothschilds to Rockefellers, Dukes, Du Ponts and then Fayeds and Khashoggis. Later came those grown rich on the new global forms of entertainment, including the children of David Niven, Alain Delon and Roger Moore, John Lennon and Diana Ross (though Charlie Chaplin, it was said, despite moving to nearby Vevey, was turned down due to a two-year waiting list). All of them found here what their own countries couldn't provide: a gentle education, tight security, a rare chance for their children to blend in with the crowd while also ensuring the little ones remained in the manner to which they had become accustomed. Founded in 1880 by Paul-Emile Carnal on the site of the 14th-century Château du Rosey near Rolle, Le Rosey's main campus sits by the shores of Lake Geneva, in an otherwise rural area of farms and vineyards overlooked by Mont Blanc. Over the years it has grown to 70 acres, populated by facilities that could justly be described as comprehensive. Aside from the indoor and outdoor 25-metre pools, 10 tennis courts, three football pitches, running track and shooting and archery ranges, there is a private equestrian centre with 30 horses, a skateboard park and the Fleur d'Eau sailing centre, with its 10 dinghies, three motorboats and 12-metre yacht. Flying lessons can, of course, be arranged. Sport has always been taken seriously at Le Rosey — when the Aga Khan was a pupil in the 1950s he led a school crew to a gold medal at the Swiss national rowing championships. More significantly, the school decamps for the entire spring term to the gloriously exclusive and absurdly pretty mountain village of Gstaad, where pupils board in traditional chalets (the boys, at least — girls are a 10-minute train ride away) and ski every afternoon before
chocolat chaud
, an evening class and dinner. This tradition, dating back to 1917, was introduced to escape the heavy fogs of Lake Geneva, but has become one of the school's leading attractions, helping to propel the rise of the little hamlet into an internationally renowned luxury destination.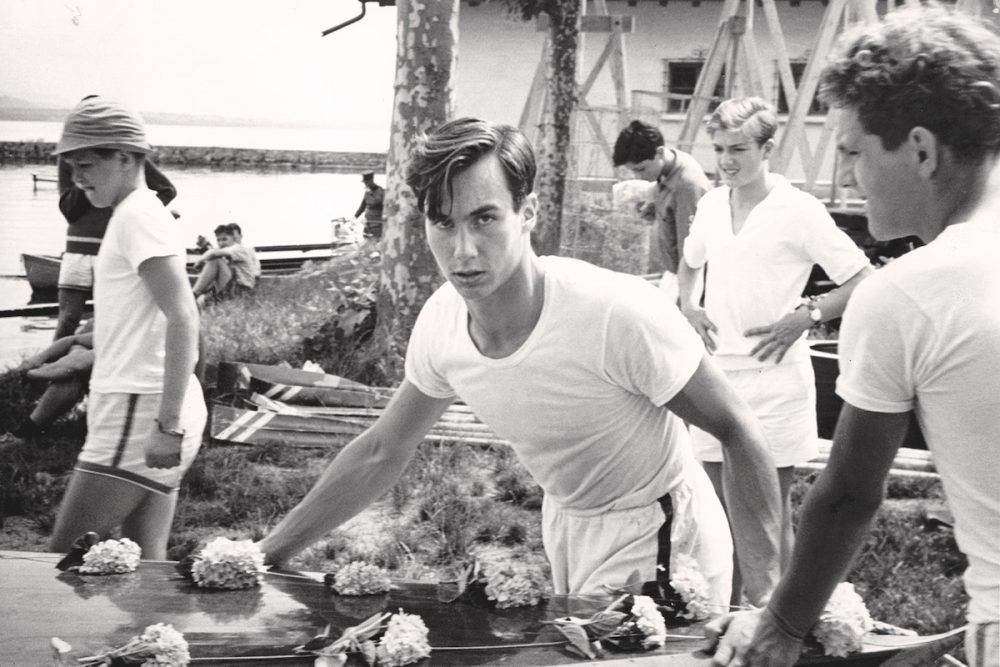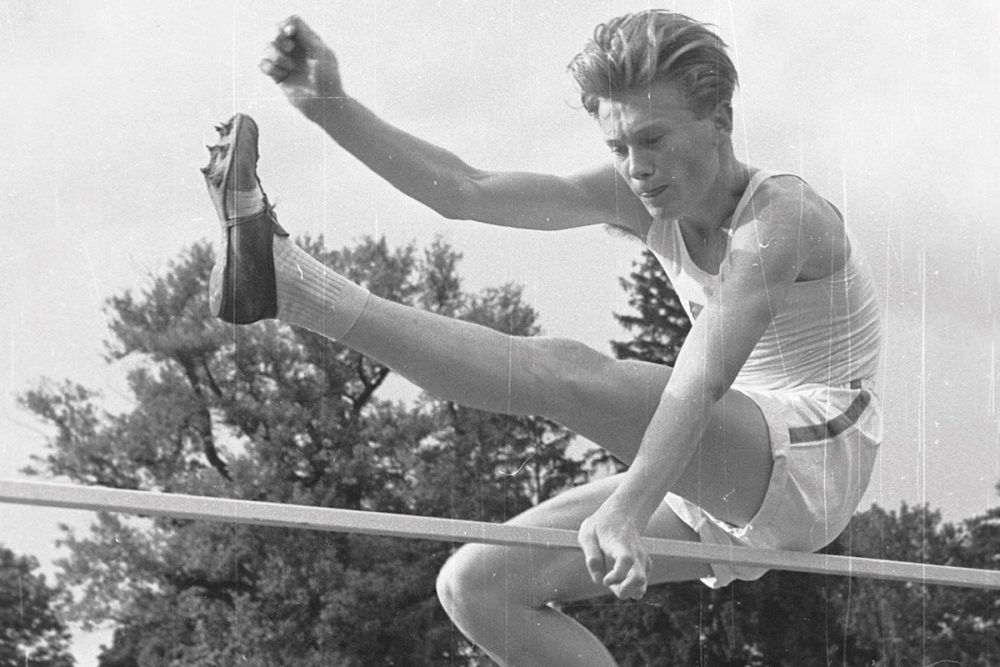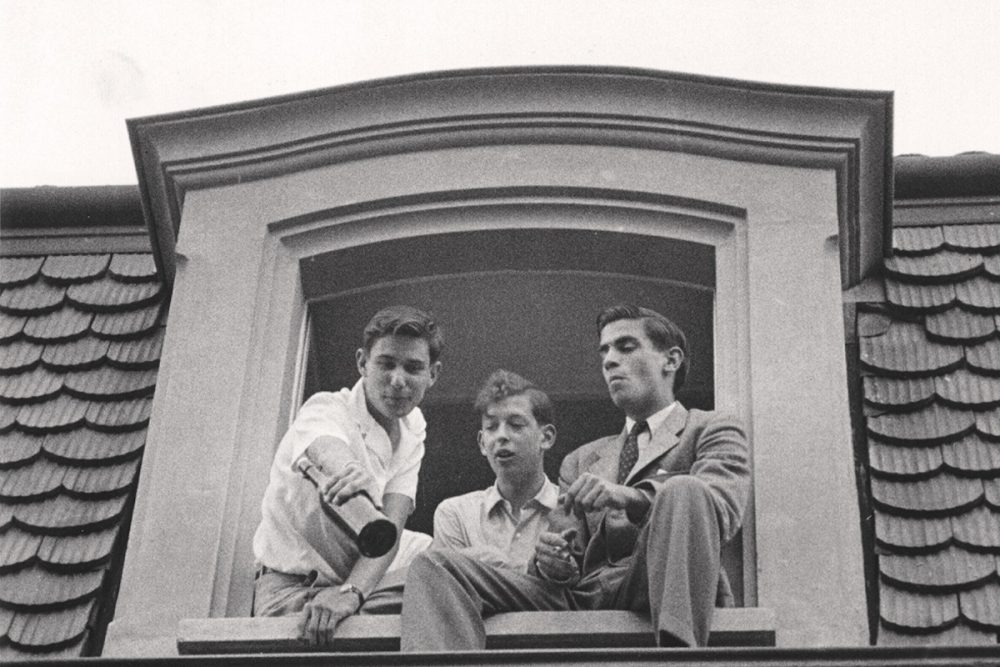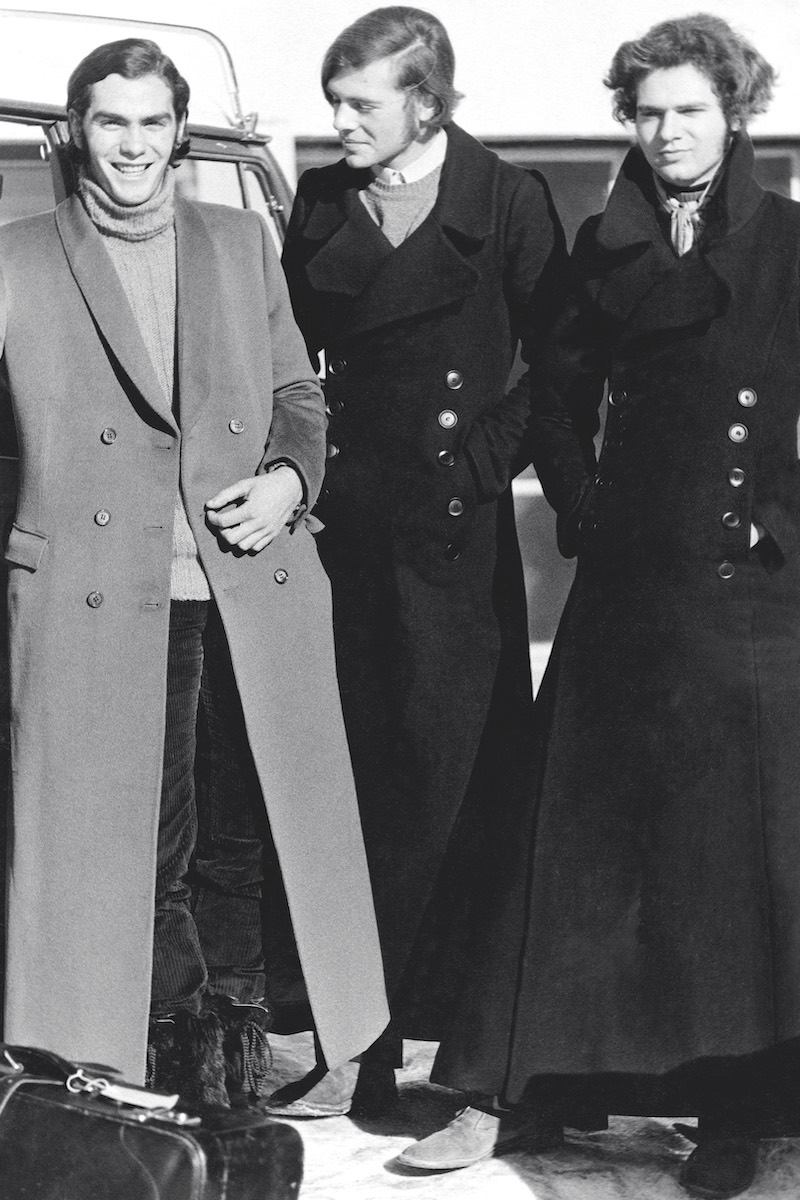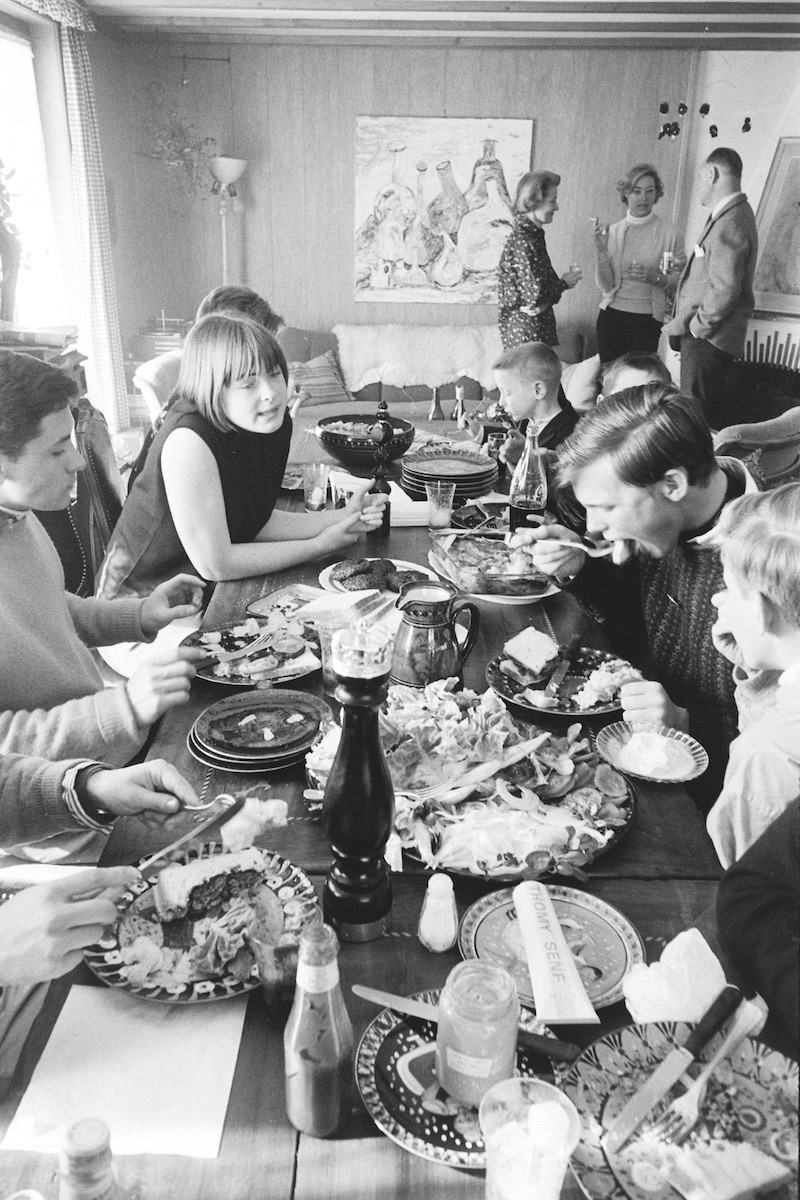 Exposure to a lifetime's skiing before graduation isn't the only advantage of a Rosey education. In 2014 it proved its equal dedication to the arts with the unveiling of the spaceship-like-domed Paul & Henri Carnal Hall, a $50m, 1,000-seat music venue designed by architect Bernard Tschumi that has already hosted the Royal and St. Petersburg philharmonics. Its designation as concert hall rather than theatre was deliberate, chosen with its international status in mind: "Music is less language-based," explained headmaster Michael Gray. The product of a grammar school in Liverpool, Gray is not given to hiding his institution's purpose. It is, he says, "a normal school for the abnormally wealthy". Offering a choice of the (English-language) International Baccalaureate or the French, as well as 25 languages, from Bulgarian to Bhutanese, it is more academic than its reputation might suggest (and more so than other international Swiss schools), with an extraordinary pupil-to-teacher ratio of three to one, but Gray talks in terms of "a civilised environment" and "rounded education" rather than in the intensely competitive terms of the rest of the world's most famous academies. The school brochure declares an aim to instil "intelligent discipline, courage to face challenges, and a willingness to overcome them". In this, Le Rosey remains resolutely old-fashioned, acknowledging that its true job is to foster manners, a sharp parallel turn, and a network of contacts that will ensure the progeny of the already fabulously wealthy remain in that condition. Some anciens Roséens, as the alumni are known, have happened on careers that might not have been expected. Former director of the C.I.A. Richard Helms is perhaps the most incongruous, but Julian Casablancas and Albert Hammond Jr. of The Strokes, the most fiercely cool rock band of the 00s, met at the school. More recently, another American ex-pupil, Henry Levy, set up fashion brand Enfants Riches Déprimés ('Depressed Rich Kids'), creating designs that included a T-shirt bearing the school's logo, worn by Oscar-winner Jared Leto. For most, though, their time at Le Rosey is more like a Junior Bilderberg Group meeting. One former pupil, Hong Kong billionaire Sir Michael Kadoorie, told Forbes magazine: "The contacts made at Le Rosey are contacts one keeps." One of Kadoorie's contemporaries, John Casablancas, father of Julian, used the international outlook and, no doubt, some of the contacts he had garnered at Le Rosey to launch the world's first worldwide modelling agency, Elite. Le Rosey has long been shorthand for membership of a particularly untouchable sector of the 1 per cent, featuring in Bret Easton Ellis's 1991 satire American Psycho as well as more aspirational works by Judith Krantz and Ivana Trump, and the truth is strangely close to fiction. The three Rosey-educated daughters of duty-free magnate Robert Miller, for example, are now a Princess of Greece, a Von Furstenberg and a Getty, respectively. According to one report last year, pocket money of $5,000 a month is considered standard. Little wonder former headmaster Louis Johannot told Life magazine as long ago as 1965: "The only reason I always try to meet and know the parents better is because it helps me to forgive their children."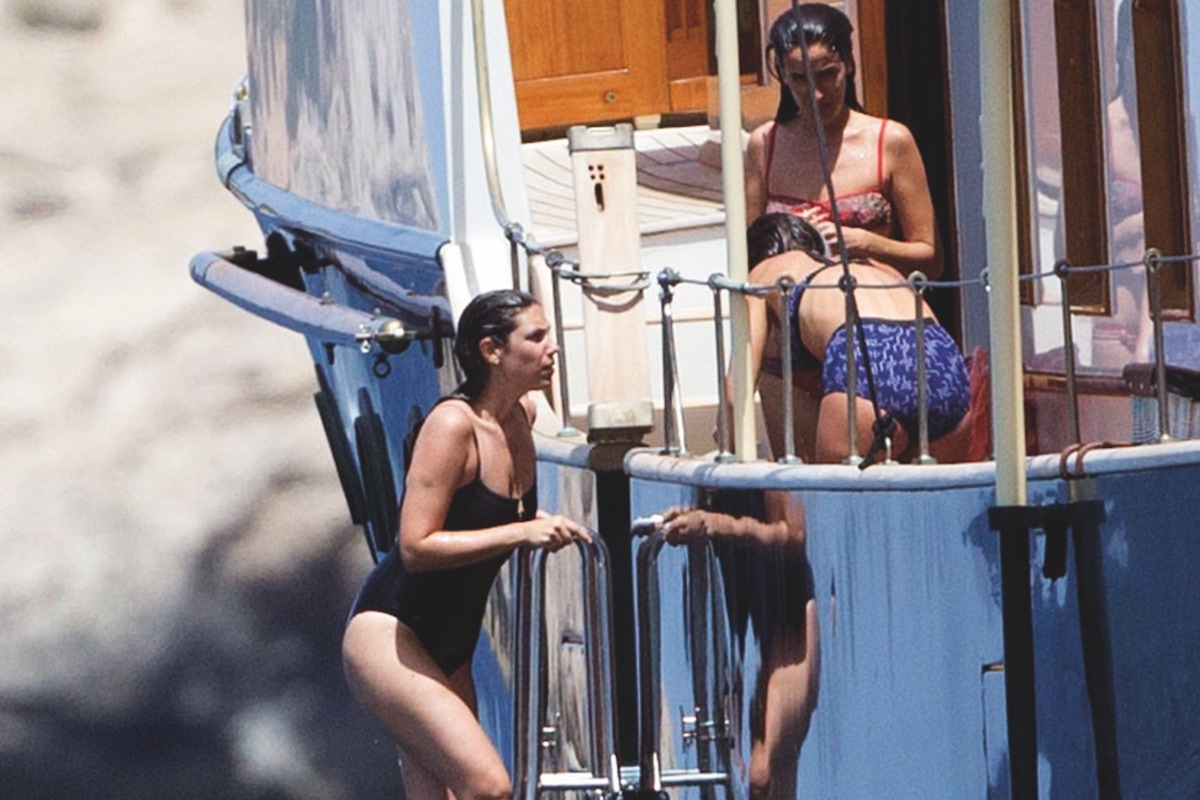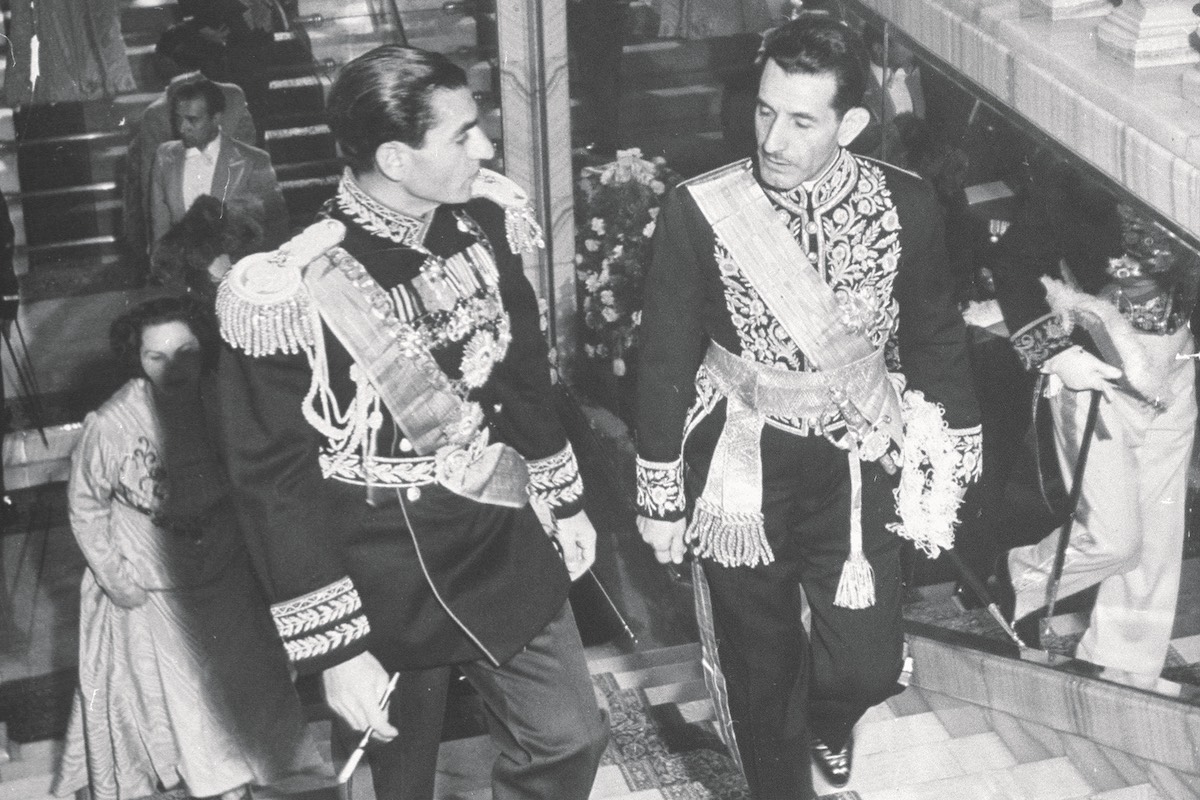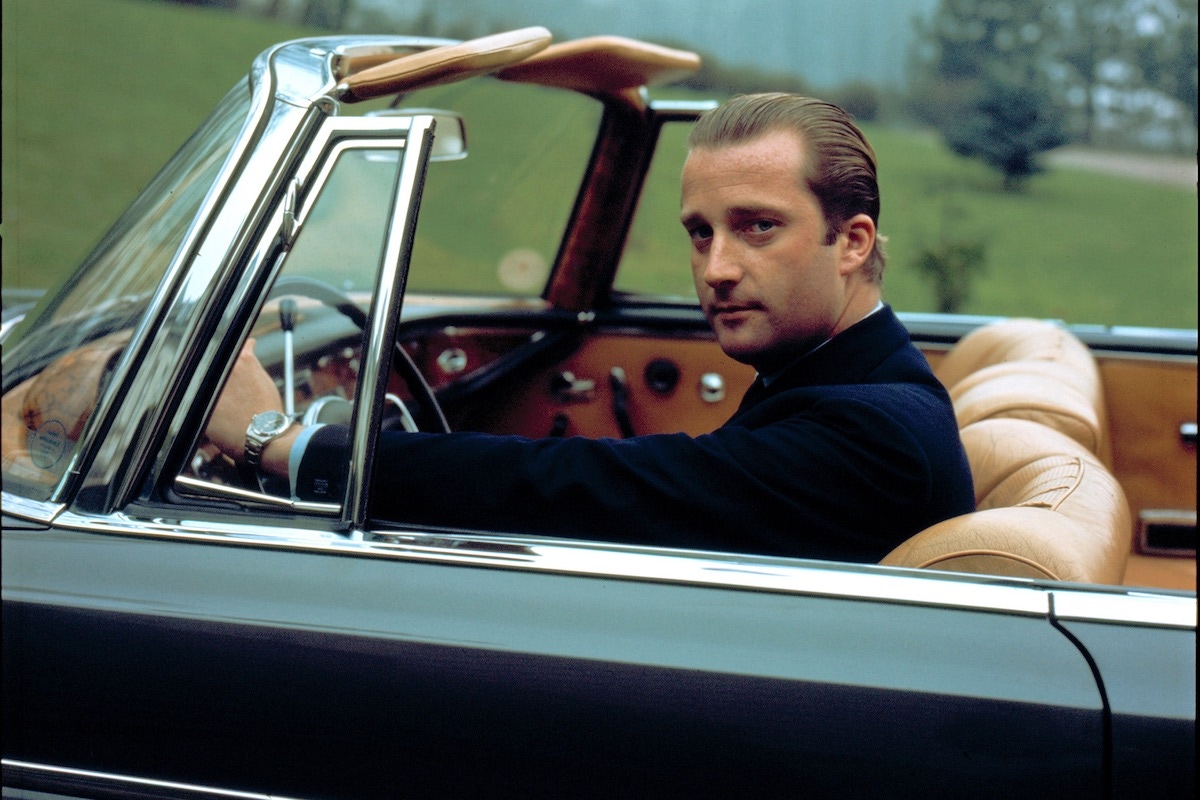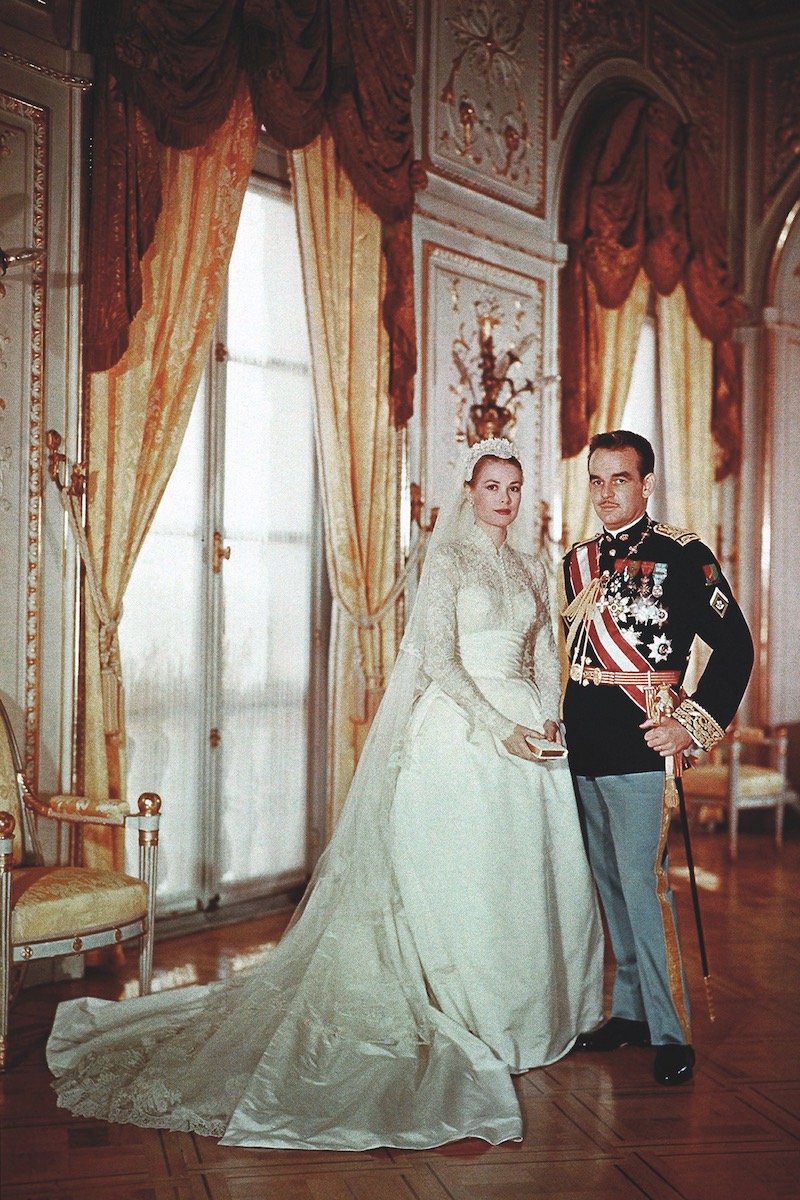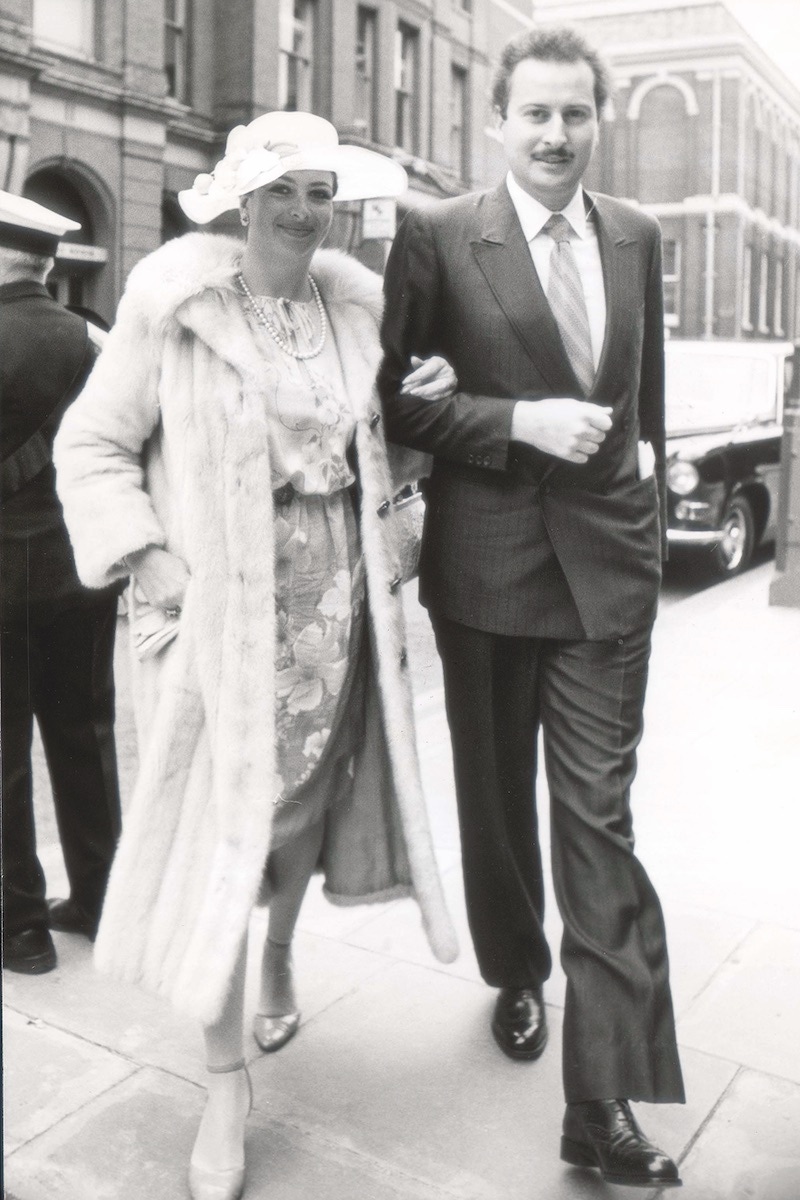 Le Rosey has always attracted a buzz of faintly horrified stories of over-privilege that go way beyond the harmless tradition of leavers diving into the pool at Gstaad's GreenGo nightclub fully clothed. It's said they refer to the school's domestic staff as "les esclaves" (the slaves) and the Swiss locals as "les paysans" (peasants, though not the insult it would be for anglophones). There is no shortage of rumours of drug and alcohol abuse, or tales such as the one about a sheikh's 14-year-old son whose Swiss bodyguard escorted him to a local prostitute every Wednesday afternoon. Still, this isn't much more than a dig into any British or American private school might yield, and it's notable that Rosey's pupils tend to retain a remarkable affection for their time there. "They love it more than you'd think possible for a school," one Roséenne told a reporter. "It's the only place I know where 20 years on, people still post pictures of it on Facebook." All has not been idyllic, however. While around 40 per cent of the students at any time tend to be children of alumni, the remaining 60 per cent is an ever-shifting assortment from around the world, and this sometimes brings problems. In the view of Greek playboy and writer Taki Theodoracopulos, who has a home in Gstaad and sent his son to the school, things began to go downhill after the second world war. "Le Rosey was different in the 1950s," he told
The Daily Telegraph
last year. "Then all the kids were upper-class — Rainier and the Shah were looked down upon. It was mostly American. Then the Italians and the French came. And then, in the 1970s, the Arabs arrived." Put such snobbery down to nostalgia for the jet-set days of a more rarefied and therefore more glamorous elite; travel back less than a century and doubtless the American nouveau-riche arriving at the school received an equal degree of condescension from the Europeans. It is surely the ugly side of the free-market democracy of Le Rosey, which draws its intake from 60 or more different nations. In most cases, it has simply been a process of assimilation. The Russians, however, were different. After the fall of Communism in the nineties, the new free-market oligarchs were keen to ensure their children joined the world elite as quickly as possible. Unlike other waves of regional wealth, this one hit Le Rosey early, and left a wake of sensation and scandal. Word was that the new pupils behaved like the gangsters their parents were rumoured to be — drinking, fighting and intimidating other students. Thereafter, at least one non-Russian pupil was said to have left the school. A cap had been discreetly placed (at some point "since the eighties", according to school director Philippe Gudin) to ensure that no nation could make up more than 10 per cent of the student body at any time, but this still allowed a formidable 40 Russians to take places, a number that has remained steady. Headmaster Gray told one reporter that he enjoyed having Russian students — "I've always been a fan of Russian literature, art and music," he said. However, those who would see Le Rosey's past 50 years as a story of decline consider their presence a point of no return. The ever-quotable Taki compares it to the progression of Gstaad from secret playground of the cognoscenti to tacky cash-bought facsimile, although in that case he says, "I think it was Elizabeth Taylor who started the rot". It also helps explain why the school has been knocking on doors in Britain, which has traditionally supplied only about five per cent of its pupils. The home of elite education might seem a strange place to go recruiting, but there is another viewpoint. Perhaps, with both fees and numbers of overseas students rising at an unprecedented rate in British private schools, Le Rosey is in fact ahead of the curve. Soon, its combination of truly global contacts and five-star service might be seen as a bargain. And even the playing fields of Eton can't compete with the pistes of Gstaad. This article originally appeared in Issue 47 of
The Rake
.