Cromford Leather Company: Taking Aim
British-based Cromford Leather Company has created garments for some of the most well-known faces in film, but evidence of its expertise lies in its well-versed craft.
There's a certain look that secret agents of the silver screen adopt, and it straddles the line between business and practical wear – inconspicuously dressed yet ready to dodge a bullet. These characters are also overwhelmingly sharp dressers, as a reflection of their equally sharp minds, and some of the most prestigious brands in the world have been recruited to put spies like
James Bond
in appropriate garb:
Turnbull & Asser
has provided shirts and ties; Tom Ford and
Brunello Cucinelli
have crafted sharp suits; and for hard-wearing leather, of course, there's none more appropriate than British-based Cromford Leather Company. In 1997's
Tomorrow Never Dies
, for example, the leather experts created a brown collared jacket with bellows pockets and a belt, which Bond paired with khaki trousers and a rifle. For Brad Pitt's character in 2016's 
Allied
, the house crafted a simple, wide-collared leather zip-up, which the intelligence officer wore with a shirt and tie. And in 2017's 
Kingsman: The Golden Circle
, Colin Firth's signature look was comprised of a cowboy hat, pinstripe suit, eye-patch glasses and a tan shearling coat, specially-made by the London-based brand. There's good reason Cromford Leather has been trusted to create such pieces, as a brand whose values epitomise the best of artisanal craftsmanship. It was founded as the General Leather Company in 1971, by Savile Row-trained Alan Sprooles and Peter Goodall. Starting out as a mail-order business making made-to-measure suede trousers, it soon expanded into leather, suede and sheepskin jackets and coats. "Unlike now," says Director Pauline Harris, "back in the 1970s there were numerous leather merchants in London, and Alan and Peter would trawl Leather Lane in Bermondsey to source quality skins in every colour of the rainbow." The business initially grew through word of mouth, with the bespoke side blossoming through recommendations and celebrity endorsements. It's this made-to-order aspect that has made Cromford Leather such a popular choice for use in films, thanks to its ability to produce unique garments to exact requirements. This flexibility has also been tapped by other British houses, such as Margaret Howell and Burberry, which recruit the brand's expertise for their leatherwork. "Cromford Leather is one of a handful of companies left in modern Britain which offers bespoke leather, sheepskin and suede tailoring, all handmade in London," says Harris. "Forty-five years of experience and dedication to quality materials and workmanship is what sets us apart from any other offering in Britain today."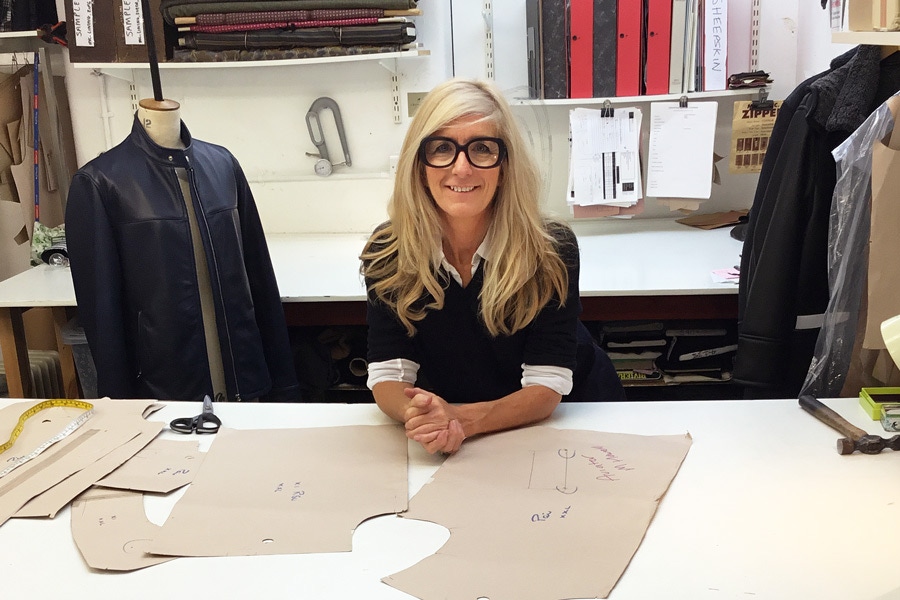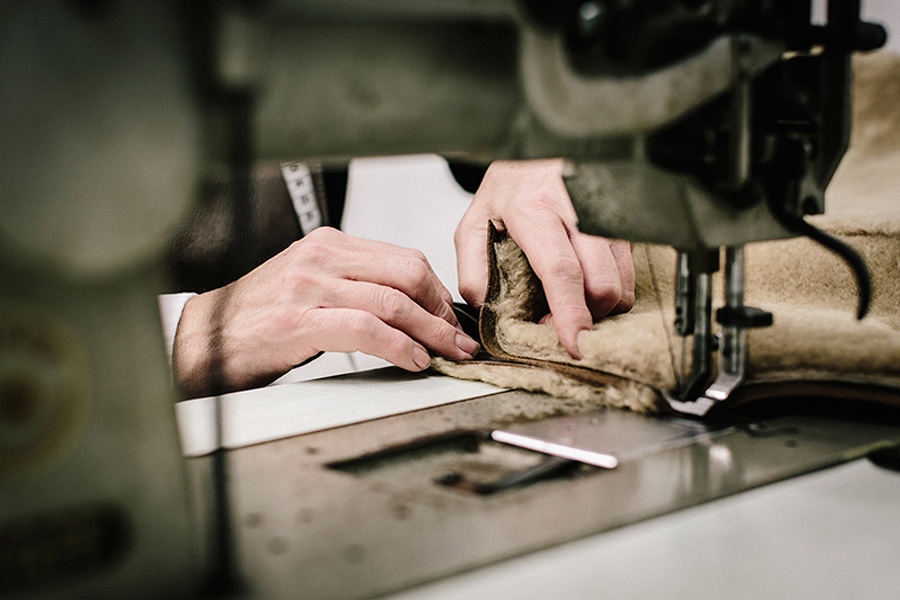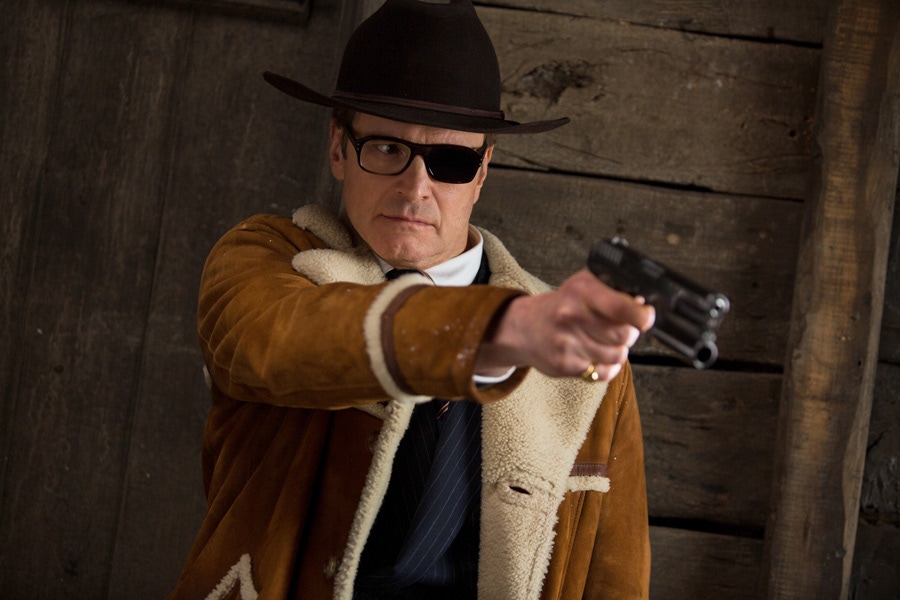 Those quality materials are at the heart of the company, which has had to adapt to keep the standard as high as it has always been. No longer able to source leather from London-based merchants, which have all but disappeared from the city, the company sources materials from Europe, specifically from a family-run tannery in Italy and another in France, which produces fine lambskin. "The quest for the finest leather is an ongoing process," says Harris. "As with all natural products, there is so much variation, and with leather there are additional factors affecting the quality of the skin – from how the animal was reared and looked after to the final finishing of a skin in the tannery." That leather also needs to be handled by experienced artisans, who know their way around the complexities of cutting and stitching such a hardy yet impressionable material. Everything Cromford Leather produces is a culmination of decades of experience working with such materials, from the design to the tailoring and manufacturing methods. The brand is also staunchly against mass-production, choosing instead to hand-make all its pieces in London to ensure quality is uncompromised. As a testament to this anti-fast fashion sentiment, Cromford Leather also offers alterations and repairs for leather, suede and shearling garments – including the replacement of zips or ripped panels, relining and resizing. Although Cromford Leather doesn't do mass, it does do ready-to-wear, creating considered garments designed to withstand everyday wear, while upholding those all-important values. There's the Hoffman, which is a take on the safari jacket, fit with front flap pockets and crafted from a buttery-soft lambskin. There's also the Douglas, which is inspired by the Irvin flight jacket and is made from shearling attached to strong cowhide. Harris' personal favourite is the Eastwood – a military-inspired coat with a double-breasted opening, brass buckles and epaulets, which is available in cowhide, sheepskin and suede. These ready-to-wear styles are evidence of Cromford Leather's expertise and renown in the field of leather – they're crafted with the same handmade care usually reserved for the highest-profile made-to-order customers. And while endorsements from spies and fellow British brands are nice affirmations, the tangible end result is all that really counts.