Golden Ageing: Sean Connery
In the first of a series of stories charting the lives and looks of those rakish individuals that have aged particularly well over the years, we present Sean Connery, arguably the most rugged Scotsman of them all.
Now we have moved into August and you've most likely have read our
Online Editor's letter
, we're expanding our scope to focus on those rakish individuals who have aged tremendously well; the powerful and honourable who possess an effortless sense of style, plus the charisma that seems to be something of a modern-day anomaly. But, as a wise Pope once said, "men are like wine - some turn to vinegar, but the best improve with age." For a modern testament to that holistic proverb, look no further than the great, the handsome and the I-don't-give-a-fuck-attitude-bringing, Sir Thomas Sean Connery. "I suppose more than anything else, I'd like to be an old man with a good face. Like Hitchcock or Picasso. They've worked hard all their lives, but there's nothing weary about them. They never wasted a day with the sort of nonsense that clutters up a life. They know that life is not just a bloody popularity contest" said Sean Connery on the notion of ageing in an interview in the Saturday Evening Post in 1964. He seemed to have aptly predicted his future. He has, after all, been voted the
The Sexiest Man of the 20th Century
(1999) and
The Sexiest Man Alive
(1989). Connery is, unfortunately, in a handful of actors who have become typecast into playing one's role for the majority of their their working lives — unable to shrug it off, shooting themselves and their career in the foot, despite the considerable financial remedy. Take Daniel Radcliffe for example. For the remainder of his days he will always be a nerdy, pre-pubescent and woefully irritating boy-wizard, never to be taken seriously. Connery however, simply cannot be pigeon-holed as just James Bond, because he completely surpasses his 'Licence To Kill' status. Despite his undying allegiance to Nicola Sturgeon and the blue and white of England's northern neighbour (the evidence is inked on his skin, 'Scotland Forever'), he is a national treasure. In the same vain as his BFF Michael Caine, who said on the situation, "if you were his friend in these early days you didn't raise the subject of Bond. He was, and is, a much better actor than just playing James Bond, but he became synonymous with Bond." His irresistible good looks, which even the most repressed of men should feel no shame in acknowledging, paired with his tall and masculine physique resulted in the young Scotsman partaking in body building competitions aged 18. Even from this young age, he was destined to break hearts and then mature with excellency. Rather than continuing flex his physique, he wisely decided that he wanted to pursue a career in acting, and began to work backstage at The King's Theatre in London, falling into minor roles in theatre performances and a few small TV shows. He eventually earned his big break in the lead role as a washed-up boxer in the teleplay
Requiem For A Heavyweight
(1957)
,
in which Sir Michael Caine also featured.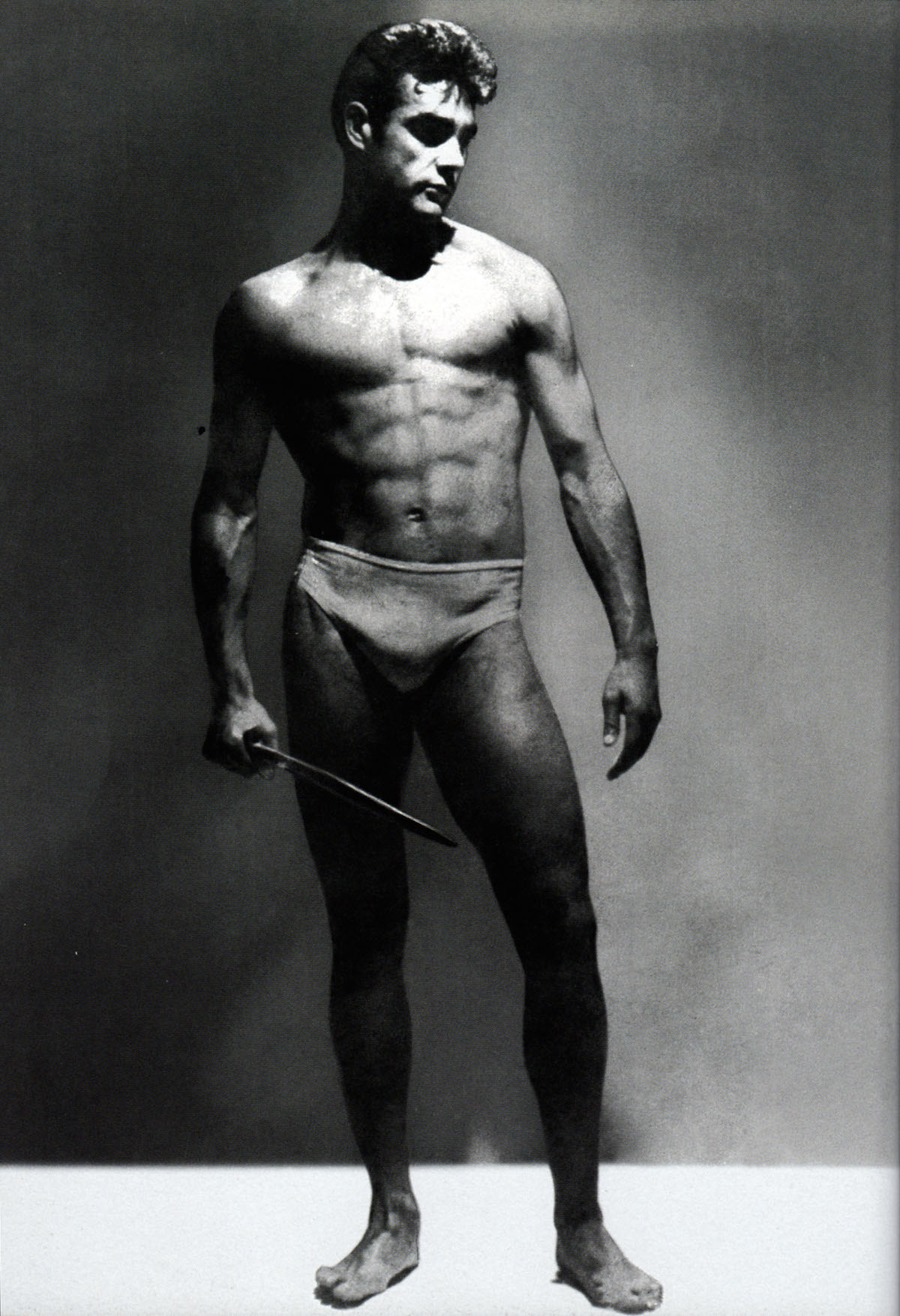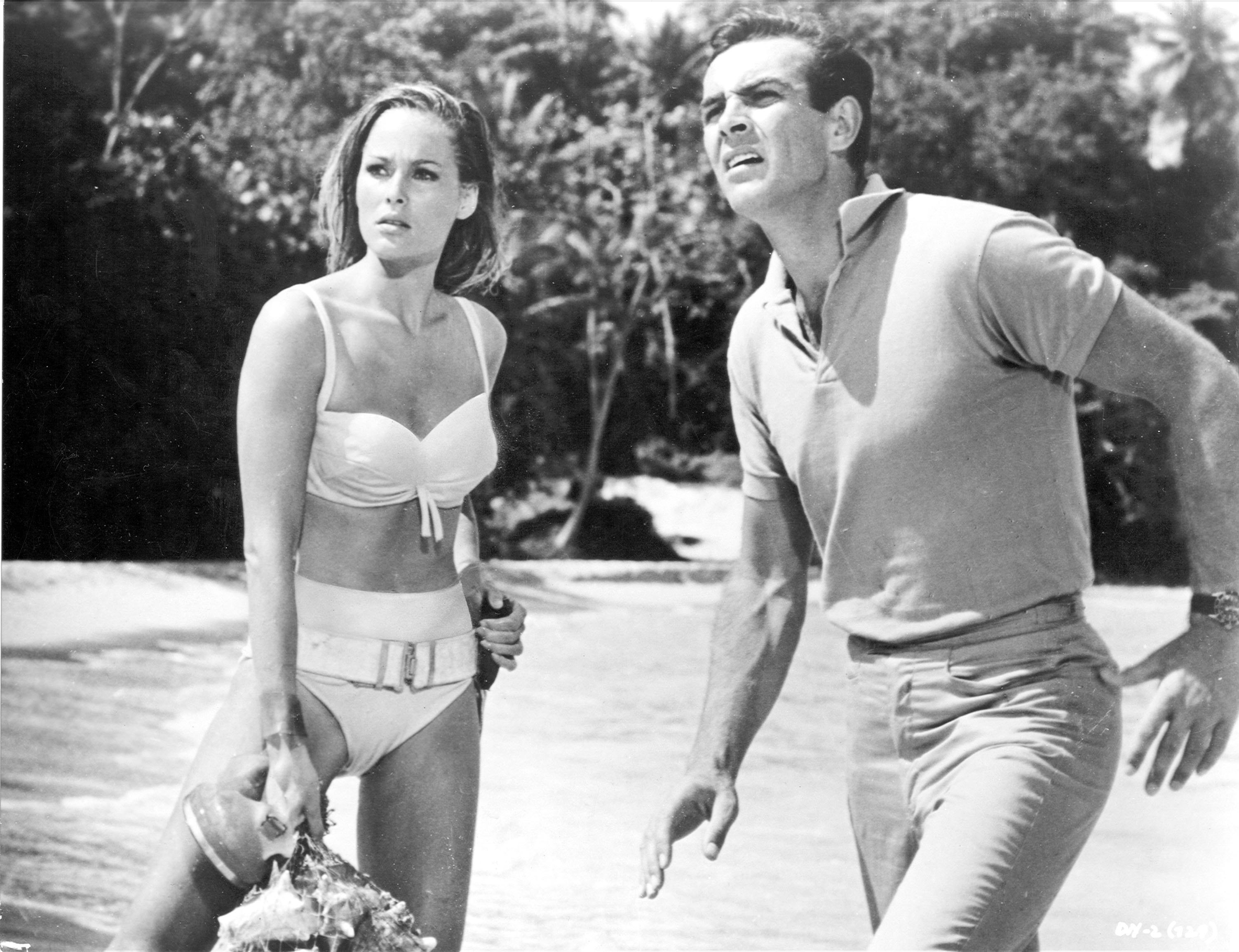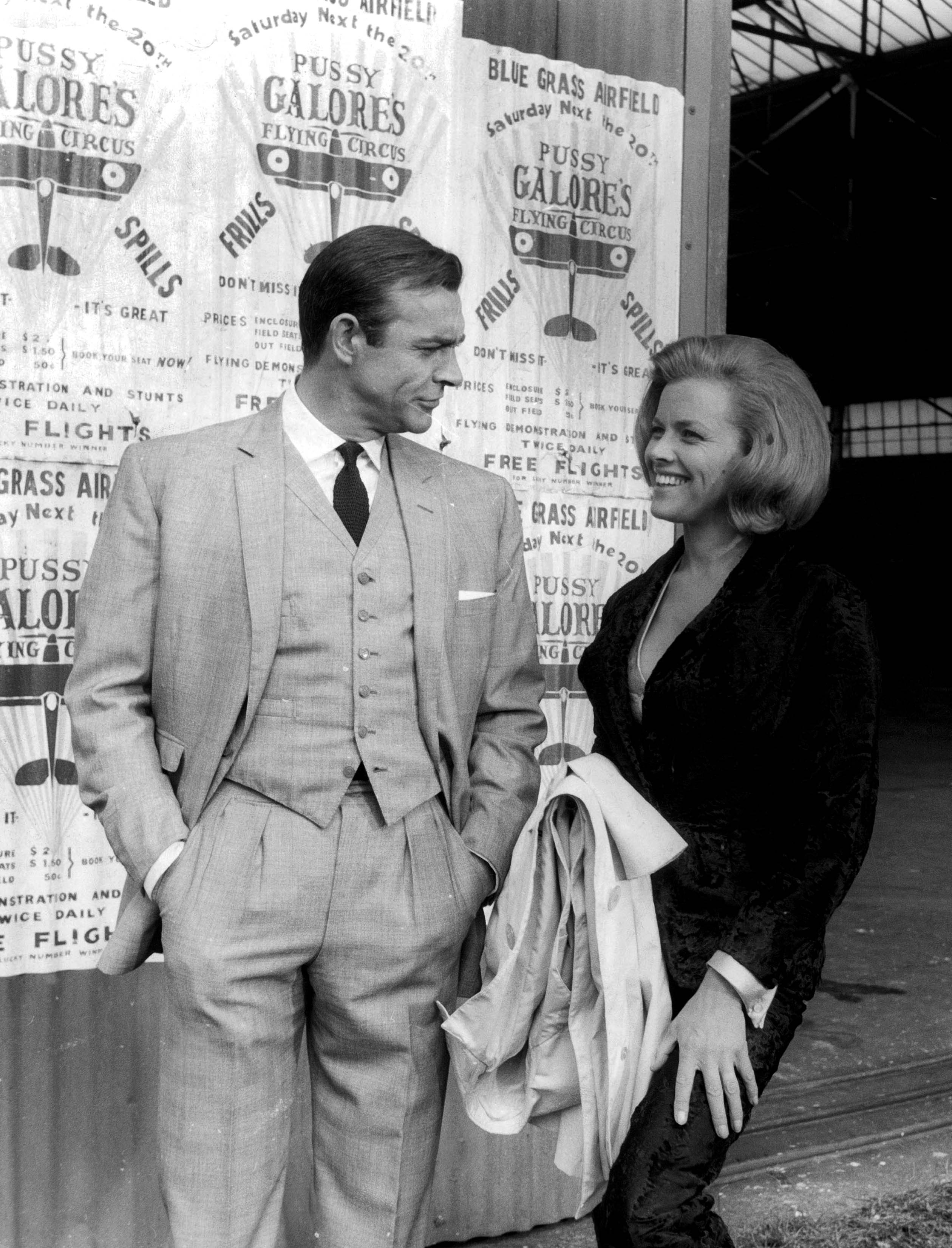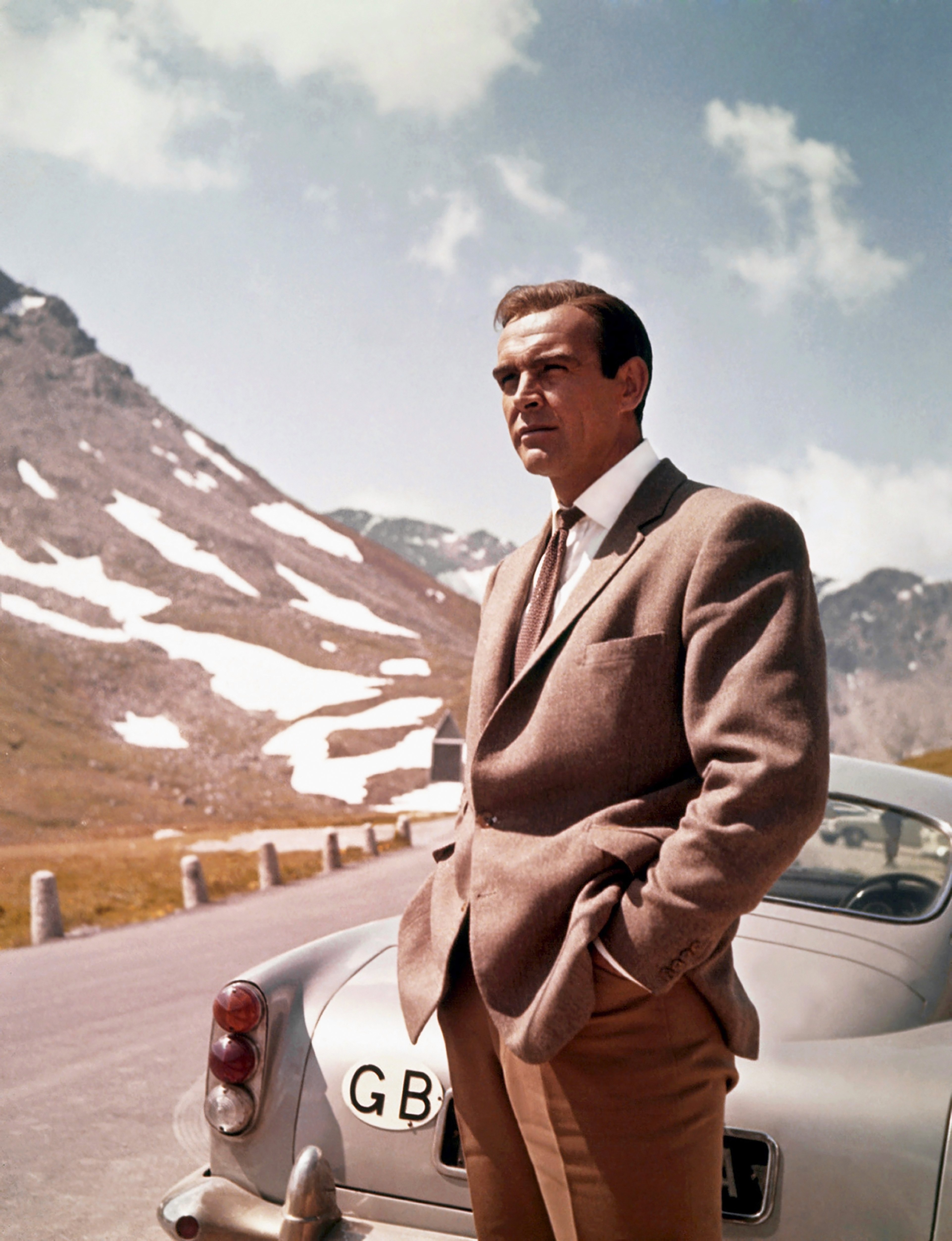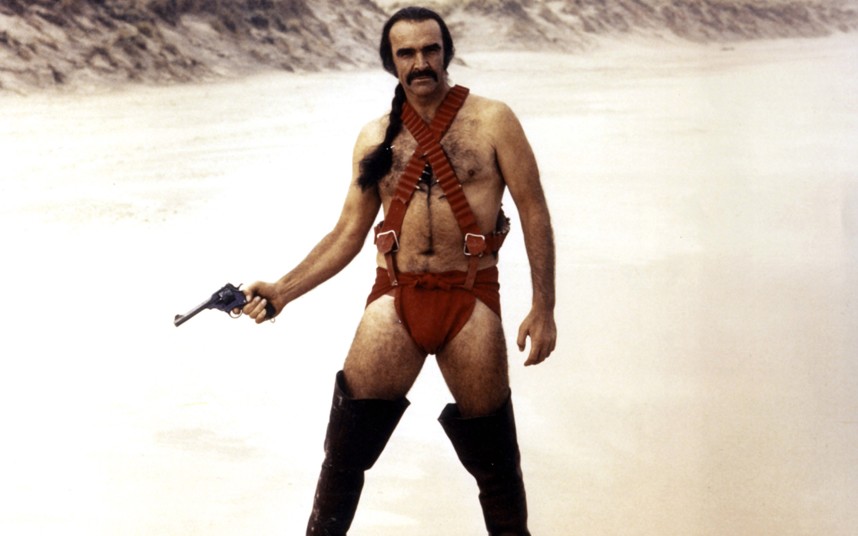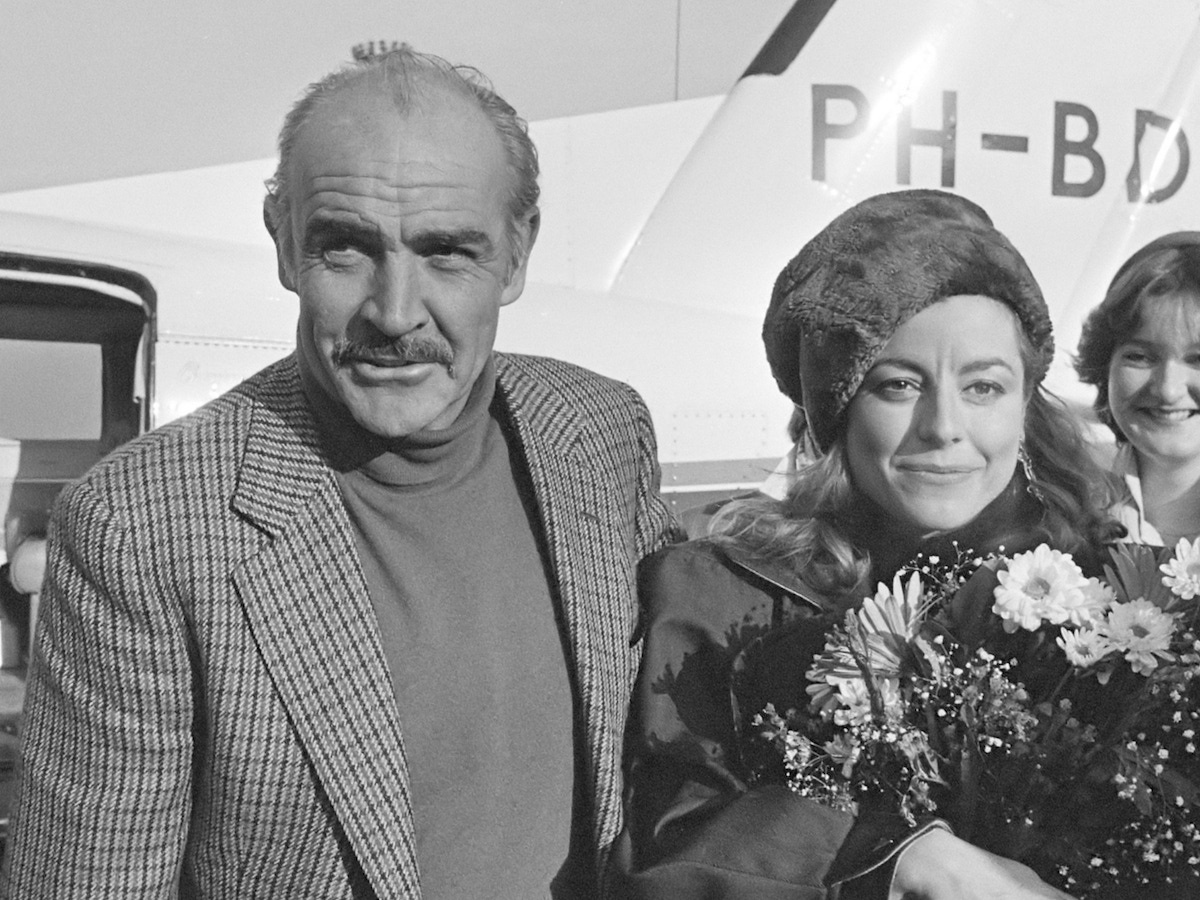 Despite his physical prowess, Connery started to lose his hair in his early twenties and had to sport a troupe to retain his youngish looks and the illusion of a full head of hair. Fortunately, no quick fix was needed to maintain his rugged handsomeness. In 1962 the world became a better place, as the first of the greatest film series franchise ever, Dr. No, hit the silver screen. Men started to fantasise, indulging in dangerous office day-dreams about their inner rugged super-agent, whilst women all over the world blushed at the sight of the tall, dark and handsome Scot. Connery was aged 31 at the time and went on to play the role seven times, with a brief hiatus, returning aged 53. Only Roger Moore has taken on the role at an older vintage, yet Connery maintained his looks, movement and athleticism throughout his double-O ventures, always looking sharp in his Anthony Sinclair conduit cut suits. Three years after Connery made his last outing as James Bond, he starred in The Name of the Rose (1986) as an elderly Franciscan monk, winning a BAFTA for best actor in a leading role. Let's just say that his toupé had by this point been misplaced, revealing an bald head with perfectly sculpted facial haired on an ever-handsome but now distinctly elderly Connery. In 1989, he starred in the blockbuster movie The Untouchables, for which he claimed his only Academy Award for best supporting actor. At this point in time he was almost 60 years old, and had reached a look that has seemingly stayed with him. To imagine Connery's facial evolution and style on a graph, it would spike in his 50's, remaining at a consistent and horizontal level. It's certainly a graph that most men would be envious of, and women would approve of. Further evidence that the 'greatest Scot ever' has defied the normal ageing process, was his outing in Steven Spielberg's Indiana Jones and the Last Crusade (1989). Starring Harrison Ford for the third time, as the adrenaline junkie and purveyor of fictitious grails, Indiana Jones, this final part of trilogy also introduces Jones's much talked about father, played by Connery, who by this point has really aged. The amusing fact is that in real life is only 12 years older than Ford, yet this is sufficient for him to credibly play his father. Special effects and make-up? Or a man who has just aged tremendously well? You decide.