Debbie Harry: Sylph-Perpetuating Myth
At the height of her punk power, Debbie Harry was lionised as she ironised. But at all times she was in control, a woman whose image was no one's business but her own.
She rose like a curious wind off the Hudson, more biting than a zephyr yet still delicious on the hot skin of a Manhattan summer. Debbie Harry — Blondie was the band — reigned over the mid-seventies and early eighties like a sylph with a potty mouth and a penchant for clothing skimpier than a Kardashian poetry volume. She was fomented in the same roiling punk scene that gave birth to the Ramones, Patti Smith, the Heartbreakers and The Fleshtones at the notorious CBGB club. But while her male contemporaries sneered, spat and leered at what they saw as the anodyne, sanitised and cheesy world of commercial music — remember, this was the age of disco — Harry followed a different path. In short, she took more piss than a urologist struggling to make his alimony payments. Her musical style was a grab-bag of reggae, new wave, pop and even the nascent hip-hop — some credit her with being the first rapper to chart, with the song Rapture. Yet it was all underpinned by a streak of sarcasm and more winks and nudges than a Benny Hill show. "It was very much about irony at that time," she has said. "It was about a sophisticated sort of put-down, antisocial but witty. We were always trying for that play on words, for the double entendre." In a few years, Harry went from singing backing vocals for a folk group to touring with Iggy Pop, via a requisite stint as a waitress at Hugh Hefner's Playboy Club. To the substance she added style. It was a case of Kewpie doll gone bad, all tiny shorts, bra-less tanks, platinum hair, a Cupid's bow on which you'd like to see out the rest of your days, heavy-lidded gazes, and knowing glances in soft focus. But here's the thing: the look and the 'tude were informed by the era's rampant feminism. Harry was in no uncertain terms a woman in control, whose image was no one's creation but her own and one she could scrap if the circumstances called for it. One night, after a gig in Manhattan, a stranger offered her a lift. When she got into the car she noticed there were no handles on the doors. Reaching through the window she opened the door from the outside and flung herself from the speeding car as the driver tried to keep her in the vehicle. His name was Ted Bundy. That Ted Bundy.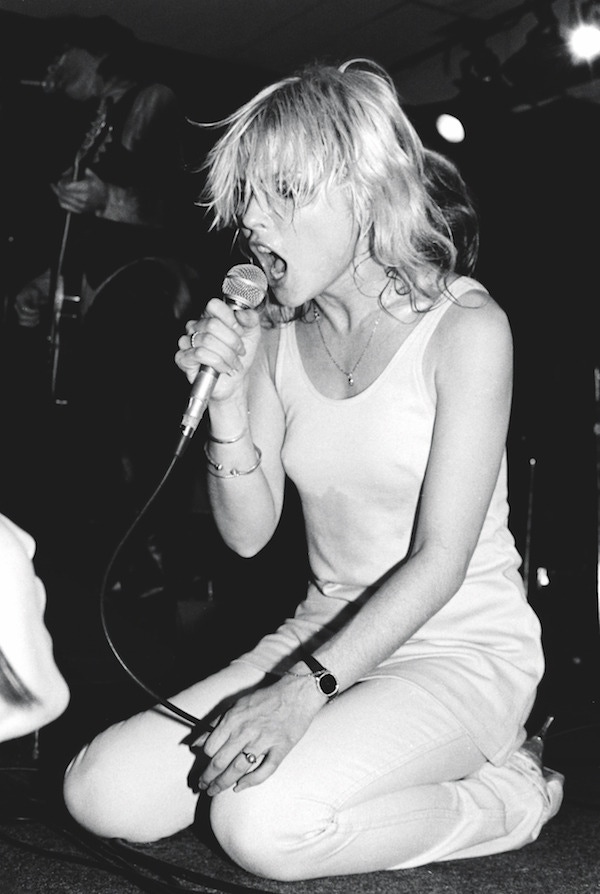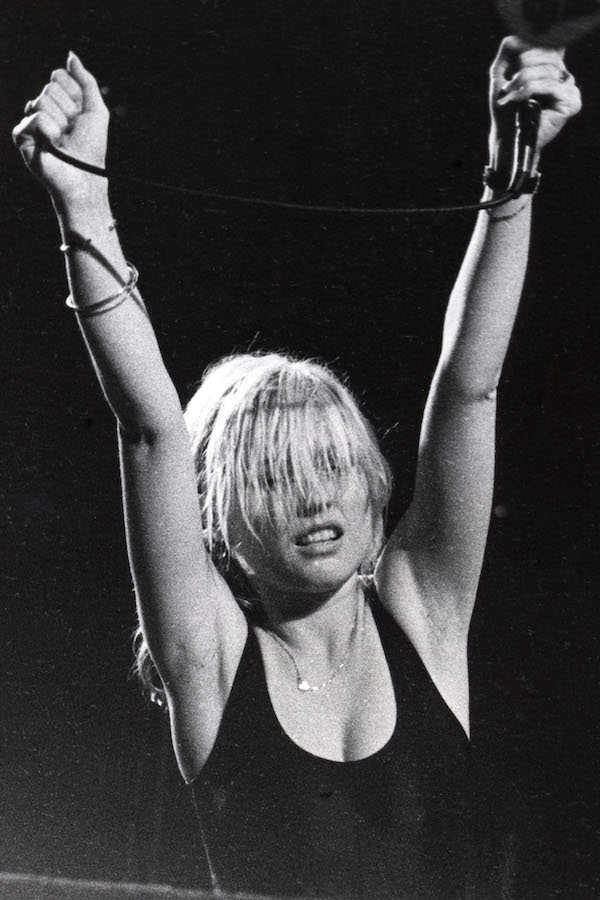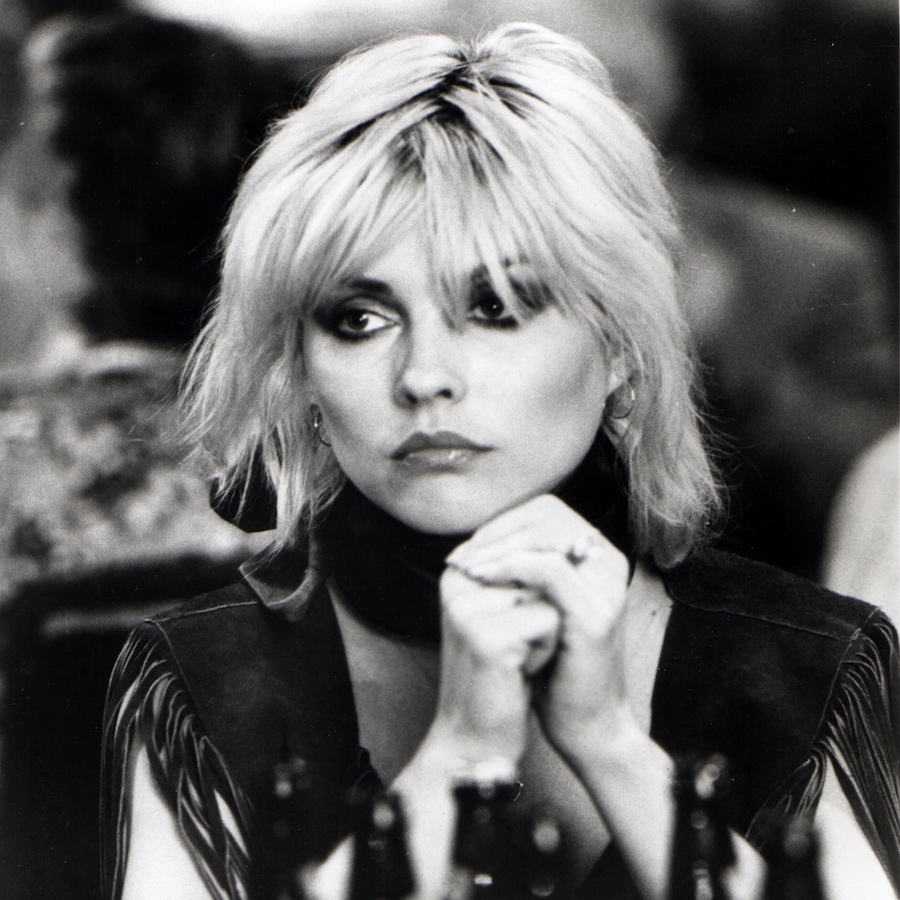 With a look she says was cobbled together from regency Hollywood, the English punk scene and the influence of the designer Stephen Sprouse, Harry became an icon lauded by Andy Warhol and his peers. She was Marilyn Monroe 2.0 — stronger, smarter, sexier. Blondie were to sell in excess of 40 million albums in an era when punters would have to get off their arses and visit a record store to get their aural fix. Songs such as
Call Me
,
Heart of Glass
,
The Tide Is High, Denis
and
Hanging on the Telephone
were exercises in glassy-eyed ennui, the delivery made all the more multidimensional as the chanteuse co-wrote the songs. We were, as the saying goes, wild about Harry. The band split in 1983, only to reform in the late 1990s, but the hits kept coming for Harry. She also dabbled in acting, with films such as John Waters's original super-camp
Hairspray
and the not-so-camp
Cop Land
. Underlining her skills further, she made an abrupt switch by becoming lead singer on The Jazz Passengers' 1997 album,
Individually Twisted
, before the Blondie reunion. And here's the thing: we will never see her like again. What's more, the organic pop carbon from which she was spawned has all but been wiped out by the vanilla-scented reality T.V. talent show. "I don't think I would try [to enter one of these shows]," Harry has said. "I was really much more interested in antisocial, underground things, and I didn't want anyone choosing material for me." This stridency is her legacy, myth and verdigris, and it's an influence that ain't going nowhere. One Direction covered her hit
One Way
or
Another
for Britain's Comic Relief charity event, and she recently played Glastonbury. Beyond that, Paco Rabanne recently tapped her and Iggy Pop to front a campaign for its Black XS scent. Forthright about having had a bit of facial work (it goes with the job, she says), Harry is still recording —
Blondie 4(0) Ever
was released in 2014 — dabbling on Broadway and making people uncomfortable by singing about sex in her seventies. But ultimately, she insists, the older she gets the better it is — steadfastly refusing to play the stately grande dame of vinyl right down to the last expletive. "All I can say," she concluded recently, "is, I'm a lucky fucking bitch!"
Originally published in Issue 44 of The Rake. Contact subscriptions@therakemagazine.com or subscribe here for more.