The Leader of the Pack: Woolf Barnato
Woolf 'Babe' Barnato - the hell-raising heir to a diamond fortune, who purchased Bentley Motors in 1926 - sealed his place in the annals of rakish folklore by taking a cunning approach to an ostensibly reckless wager.
Ardenrun Hall, near Lingfield in Surrey, England, is a 350-acre country estate constructed from 1906 to 1909, during the last great phase of British country- house building. It was designed by Ernest Newton, a protégé of the great Victorian master Richard Norman Shaw, to mirror the tastes of the landed gentry at a time when Britain's empire reached over a third of the globe. But Ardenrun was to become most famous (perhaps 'notorious' might be more accurate) as the country house of one Woolf Barnato, and the de-facto home for the Bentley Boys - the hard-driving, hard-partying playboys who epitomised the cocktail-fuelled, decade-long party that was the Roaring Twenties. Woolf Barnato's father, Barney, was born in 1852 in the slums of Whitechapel in London's East End, but went on to flourish in the booming years of South African diamond mines and gold fields. His common-law wife and then legal spouse, Fanny Barnato, and their three children continued to enjoy a pleasant but surprisingly unspoilt life, considering the manner in which the elder Barnato had lived and died (a paranoiac episode drove him to leap overboard a yacht and drown when Woolf was two), dividing their time between a house in Colwyn Bay, North Wales, a flat near London's Marble Arch and a seaside villa at Brighton. Woolf Barnato, powerfully built and given the sobriquet 'Babe' (either a reference to his position as the third and last of the children, or an ironic glance at his stocky 1.82m frame) made a name for himself as a boxer and athlete at Cambridge; then, during the war, he enlisted as a private and eventually became a captain, serving in Palestine. Once hostilities were over, he cultivated a passion for racing cars and racy women. It was his old Commanding Officer, who lived on a house on the Ardenrun estate, who had secured the house for him, and Barnato set about the business of joining the 'squirearchy' with gusto, expanding the estate to around 1,000 acres and adding a golf course. Under Barnato, Ardenrun was not the traditional English country house that its builder had envisaged; instead, it was turned into a playboy mansion, quite literally. Barnato built a full-size mock Tudor pub in the rambling basement of the house. Its small Elizabethan-style leaded windows with diamond panes, behind which were electric lights, gave the impression of daylight, while a large oak-beamed fireplace was festooned with pewter tankards. Depending on the time of day, or night, visitors would encounter either hunting folk fortifying themselves with hearty helpings of bacon and eggs, tipsy show- business types - such as Fred Astaire and Scottish actor Jack Buchanan - or carousing men-about-town.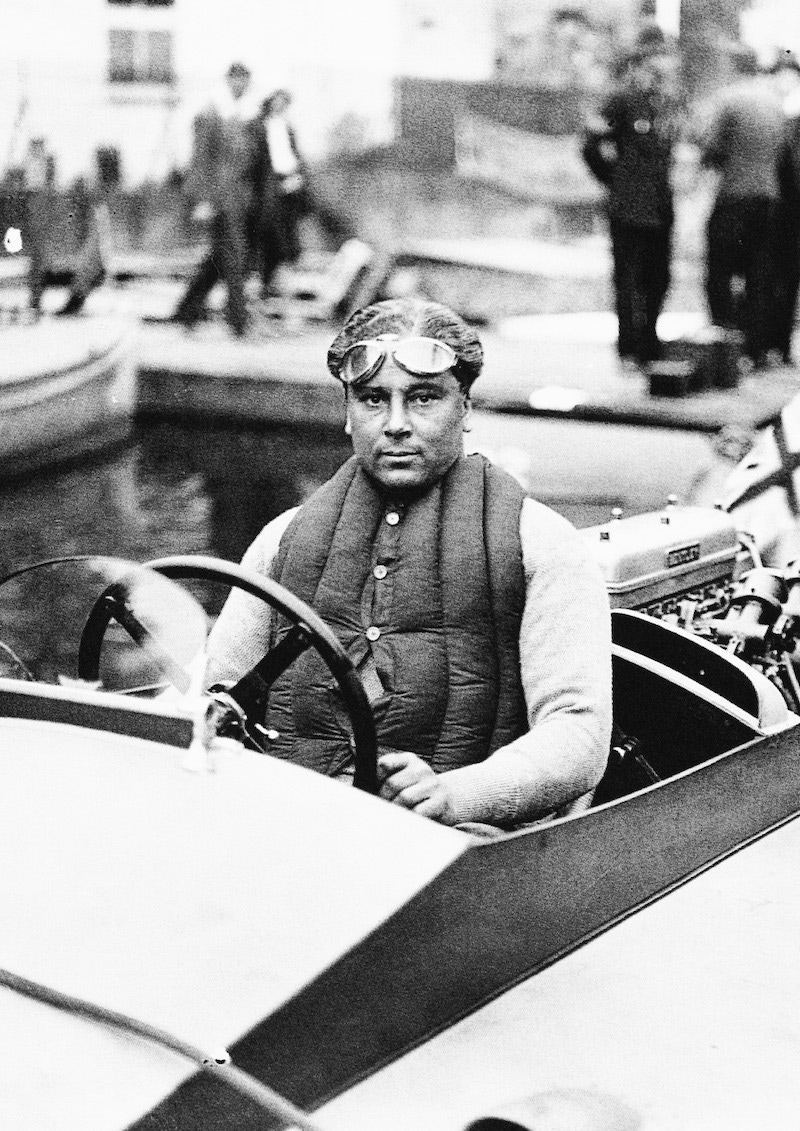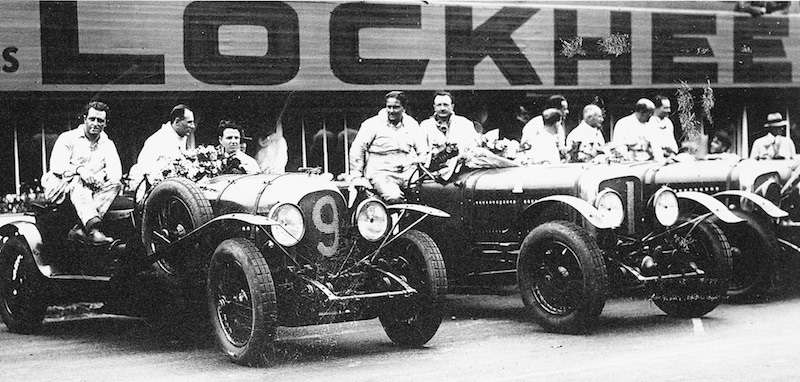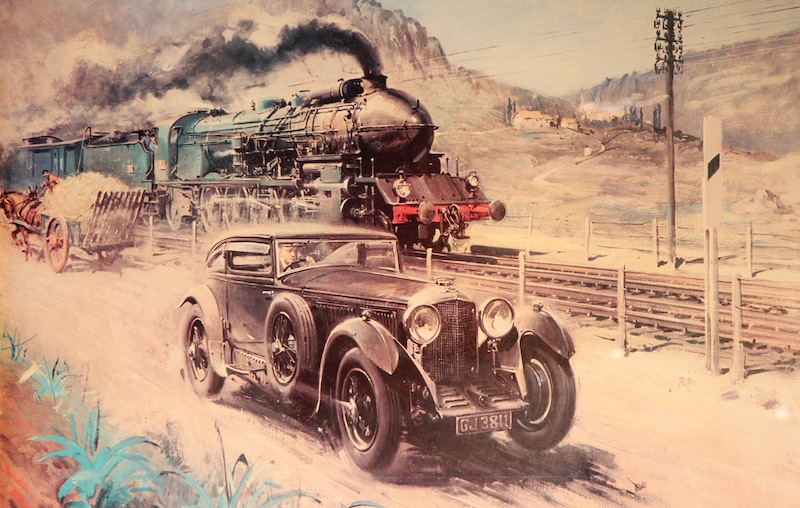 Barnato was, by then, divorced from the daughter of a Wall Street financier, and he thoroughly enjoyed life as a bachelor. Mothers of 'nice' girls were very careful where he was concerned. Nor, indeed, should any respectable girl accept a lift home with Barnato after an evening out; one particular limousine of his for nocturnal use had just a single seat compartment for the driver, while the rest of the car was converted into a large 'L'-shaped boudoir, equipped with curtains to ensure total privacy. Typical of the women he entertained in the back of this sumptuously appointed luxury vehicle was musical star June Tripp, whose hit songs included the entirely apposite 'Ladies Are Running Wild'. Barnato's life could be followed vicariously through the pages of society magazines such as Tatler and The Sphere. Already well on his way to becoming the leading playboy of his generation, Barnato's fame was cemented when, in May 1926, he saved Bentley Motors from going into liquidation. Just as Barnato took over the company, the country was thrown into chaos by the general strike in the same year; given that the events in Russia happened only nine years earlier, many feared a Communist revolution and a civil war. As things turned out, it was a very British affair: far from bringing about a national collapse, the 1926 general strike only managed to postpone the Chelsea Flower Show for a week, and the fear of a nation paralysed by a strike-hit infrastructure never materialised - in part due to a crack squad of rich motorists named the 'Brooklands Squad', among them Woolf Barnato. 'All the 'Brooklands Squad' rendered valuable service to the police and some remarkable feats were performed,' was how the Daily Mail reported their actions. 'Capt. Woolf Barnato took an urgent message from London to Birmingham, a distance of approximately 106 miles, in two hours 11 minutes, his running time being only 11 minutes in excess of the average express train.' Under Barnato's stewardship, what had been an underfunded British carmaker went on to become the motor vehicle of choice for the brightest of the Bright Young Things of the Jazz Age. He poured money into Bentley's racing programme and, thanks to both his skill as a driver and his immense means, the winged 'B' of Bentley came to dominate the winner's podium at the famous 24 Hours of Le Mans race so entirely that this unremarkable town would forever become a little bit of England that just happened, by an accident of geography, to find itself in the north-west of France.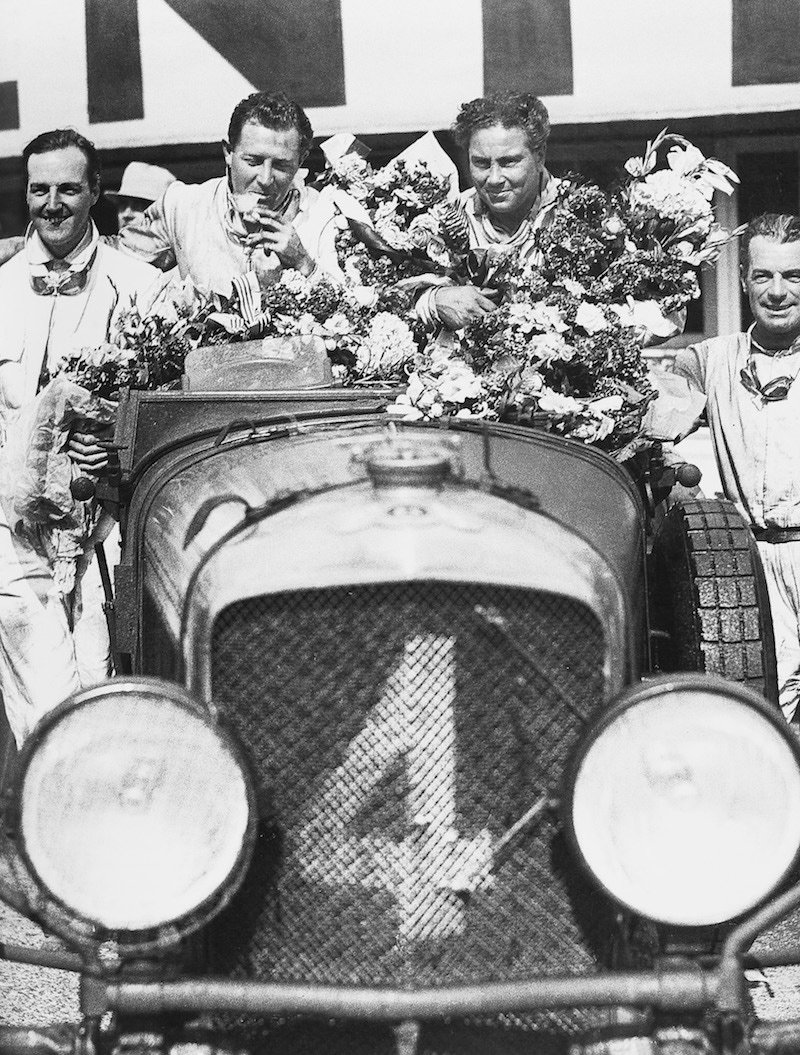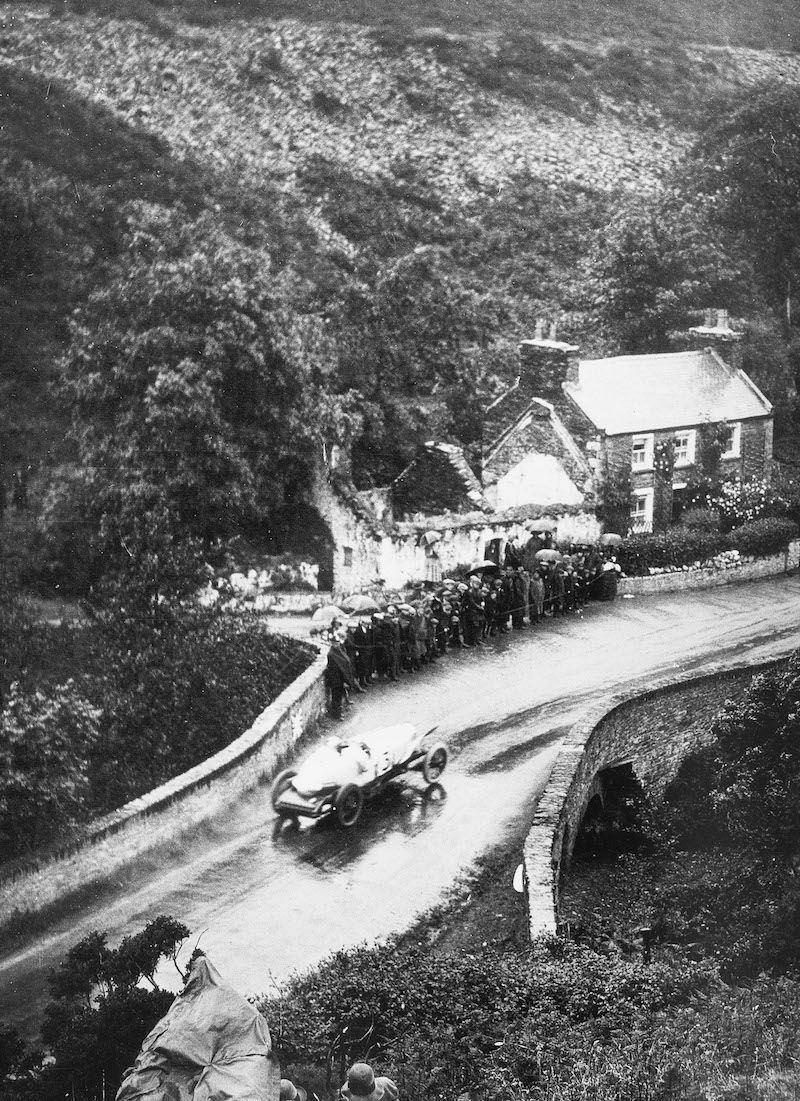 However, the most memorable victory that Barnato achieved at the wheel of a Bentley was no official title race, and its starting grid was about 400 miles south-east of Le Mans, in Cannes's La Croisette. At the hedonistic playboy's paradise in 1930, as the Bentley Boys settled into their lavish suites at the Carlton, one topic of conversation kept recurring: the new motoring fashion of racing Le Train Bleu (the Blue Train) - the nickname of the Calais-Mediterranée Express, which regularly ferried the prewar glitterati between Calais and the French Riviera. During the early months of 1930, a Rover and an Alvis had beaten the train from La Côte d'Azur to Calais, and the ever-competitive Barnato was more than a little piqued at rival carmakers having pulled off such a valuable PR coup. Ribbed by his friends over the matter, Barnato offered a £100 wager that he could get to England in his Bentley Speed Six before the train even reached Calais. When it became clear that it was not the cocktails talking, there were no takers for the wager. But the bet was no longer the point - Barnato had set himself a challenge. He had obviously given the feat far more thought than he had let on when laying down the gauntlet. Cunningly, he had not stipulated that he would follow the route taken by the Blue Train, and he had also researched the railway timetable and noted that the train stopped for an hour at Marseilles, then three-and- a-half hours in Paris before making for the coast. He arranged petrol supplies at four-hourly intervals and, just in case he missed his refuelling rendezvous, he filled his boot with cans of petrol. Then he selected a co-driver, a famous amateur golfer called Dale Bourne who was also holidaying in the area, in the event that he should tire at the wheel. When he went for a pre- challenge drink at the Carlton bar on the afternoon of 13 March 1930, Barnato thought he had left nothing left to chance. As it turned out, downpours, elusive petrol lorries, low clouds and a burst tyre all conspired to jeopardise his quest, and yet he pulled onto the quay at Boulogne the following morning at 10:30a.m. He then enjoyed a leisurely voyage to England, having already won his wager, and took the relatively short drive to London steadily. He was parked outside Conservative Club on St. James's Street four minutes before the Blue Train reached Calais. Now woven into the fabric of Bentley folklore, the episode gave Barnato acclaim and a position in society that no amount of money could have bought. His grandfather may have been an impecunious second-hand clothes dealer in the slums of London; his father may have been a brash nouveau-riche randlord of the South African diamond mining boom; but one Woolf 'Babe' Barnato, thanks to his act of brazen derring-do, will forevermore remain in the pantheon of British 'have a go' heroes.