Exclusive! Armor Lux x The Rake x WM Brown Terry Cloth Blazer
When the hotel pool calls, how does one navigate the refined hotel interior in a manner that meets both functional and sartorial standards? At The Rake, we think we've discovered the secret...
On a summer visit to the Armor Lux factory in Brittany last year, I came upon a solution to a perennial problem I'm always presented with when travelling. As the Luxury Editor of
Conde Nast Traveler US
, I travel a great deal and so it may not come as a big surprise to you when I say that I love hotels. I'm lucky enough to have spent a lot a time in a lot of nice hotels, and like most clientele, I tend to gravitate to the most well-trodden circuit of every good establishment; from room to pool to bar and back again. Although the route is by no means perilous, it does present an awkward sartorial moment for me: how am I going to make it through the lobby and all the public spaces to the pool dressed in a swimsuit without feeling out of place? I will never wear a robe and slippers on this trek. While this complimentary combo is
de rigueur
in the spa and perfectly acceptable for padding about in your room, it should be denied access to all other public areas. I have to admit to wearing polo shirts, a sweater or even an oxford cloth shirt on previous excursions, but even these garments, as casually refined as they are, seem a little out of place.
Never have I felt this dilemma more than at Il Pellicano in Porto Ercole, Tuscany, where the clientele is impossibly glamorous Italians executing the principles of
sprezzatura
with the required insouciance. Il Pellicano is one of those places where you can easily feel like a schlub without the right attire. Watching the comings and goings by the pool, I realised that what I really wanted was a blazer of sorts, one that was casual yet chic and, perhaps most importantly, could stand up to a wet bathing suit and the pool environment.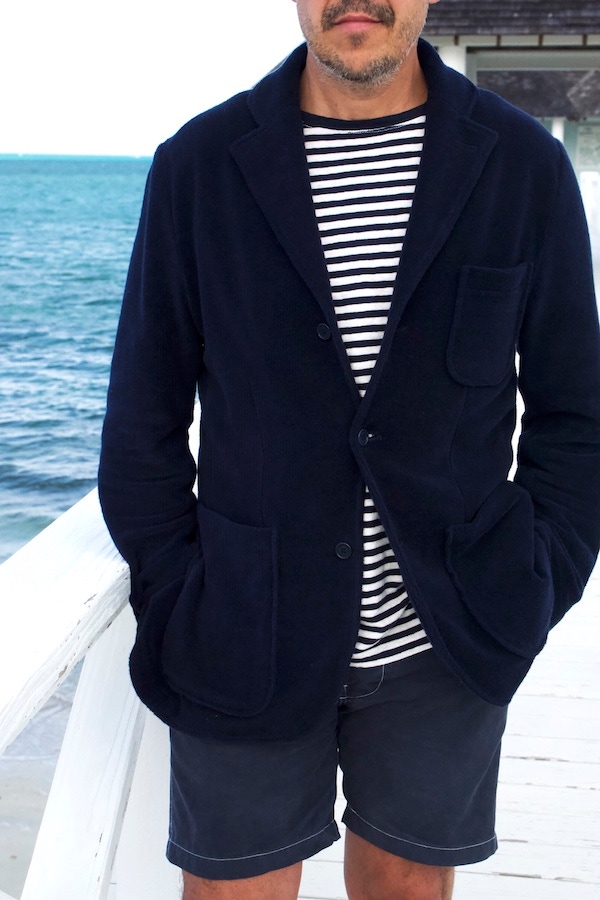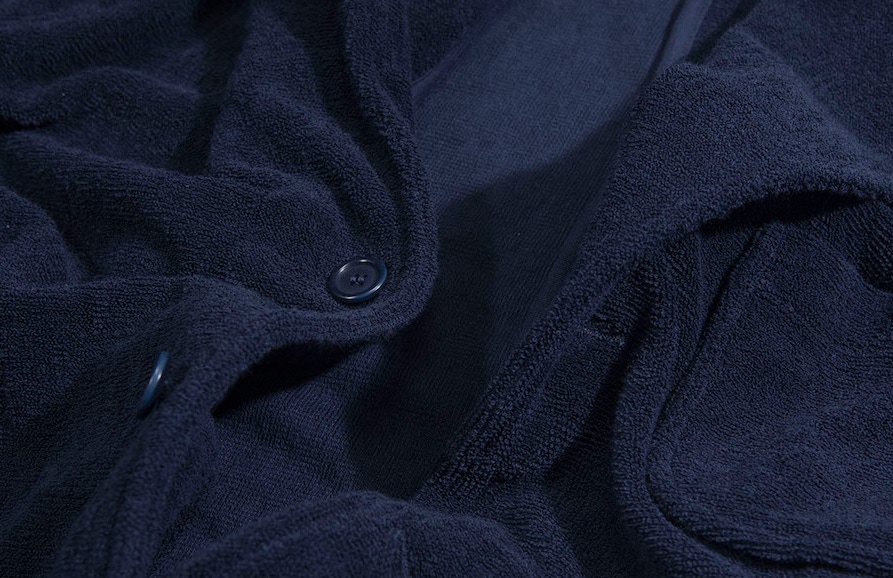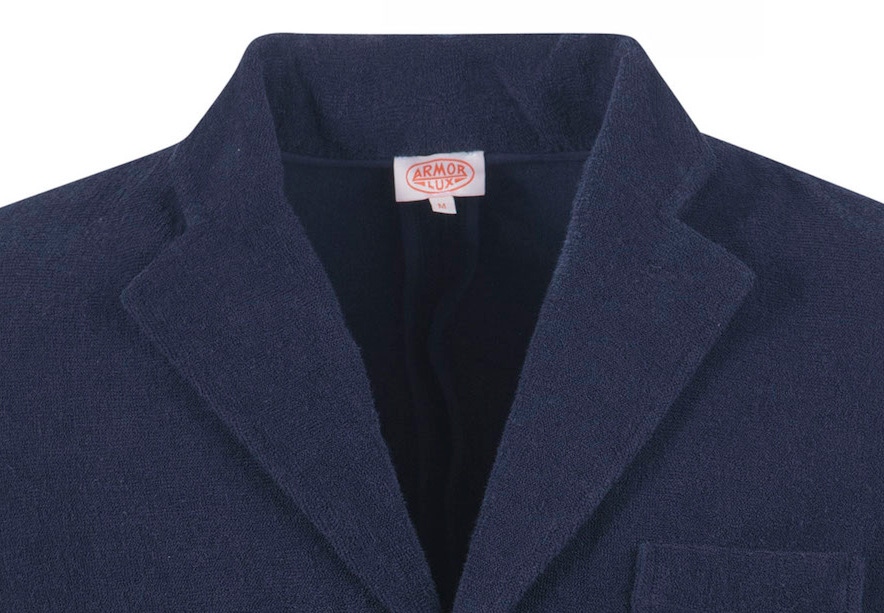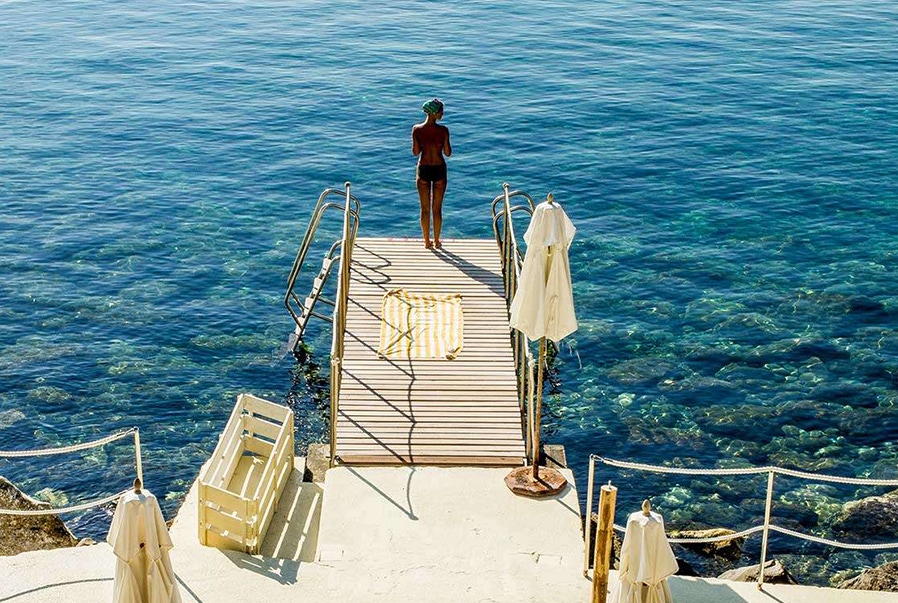 This fuelled my idea for a terry cloth blazer. Not terry cloth like a beach towel but something far more refined and elegant, which is where Armor Lux rejoins the story. The French brand is responsible for the creation of the classic striped French shirt, otherwise known as the Breton, which began life as a mere sailor's jersey but has found itself on the backs of many a stylish Rake over the years, most notably James Dean. When I visited the mill I discovered the most amazing and delicate navy blue terry cloth. It turned out that Armor Lux has had a long history producing special terry garments for the French military, special forces and air force fighter pilots. It was just the cloth I had been looking for and so I asked the design team at Armor Lux if we could collaborate on a pool blazer using this extraordinary navy blue terry. After many stages and iterations, we finally came to what I think is the most stylish solution for making your way poolside.
The Rake
seemed to be the perfect place to present this new jacket, as I am sure there are many more travellers with this dilemma. I can't wait to try it out on my next trip to Il Pellicano. I'll see you at the pool bar.