G. Inglese: A Taste of Puglia
Italy's chicest new destination, Puglia offer fabulous food and wine, sun and sea, and sartorial delights aplenty — not least, superb shirtmaker G. Inglese.
Visitors to Italy have traditionally skipped the 'forsaken' south, preferring to linger in Tuscany, Umbria and the eternal city of Rome, or perhaps venturing as far as the Amalfi coast if feeling particularly adventurous. It's only in very recent years that Puglia — situated in one of Italy's poorest areas, at the heel of the country's boot-shaped landmass — has come to find favour with those in the know.
Its farmlands supplying much of Italy's fresh produce and its crystal waters yielding an amazing seafood bounty, Puglia boasts no shortage of fabulous cuisine. Local wines such as
primitivo di Manduria, Salice Salentino and negroamaro are both excellent drinking and remarkably easy on the wallet. On the accommodation front, there's rustic luxury aplenty and stunning properties overlooking the region's gloriously uncrowded beaches. The people are warm, welcoming and charmingly down to earth (unlike some you might encounter in the more touristy parts of the north).
Sold yet? Well, if all those attributes weren't enough to pique your interest in Puglia, the presence of several notable sartorial points of interest should tip the scales. Valentino and Niccolo Ricci's Sciamat — which "may well be the most original new voice in the men's sartorial lexicon since Attolini and Scholte ripped the padding out of suits", according to
The Rake
's commander in chief, Wei Koh — is based in Bitonto, northern Puglia. Filippo Matera's Naked Clothing, producer of "the finest-made and most luxurious-feeling cotton polo shirts that will ever grace your shoulder blades", in the words of our correspondent Benedict Browne, crafts its splendid wares nearby in Andria. And in Ginosa, a town of 20,000 perched in the boot of Italy's arch, dwells one of the greatest shirt-makers we've yet to encounter: G. Inglese.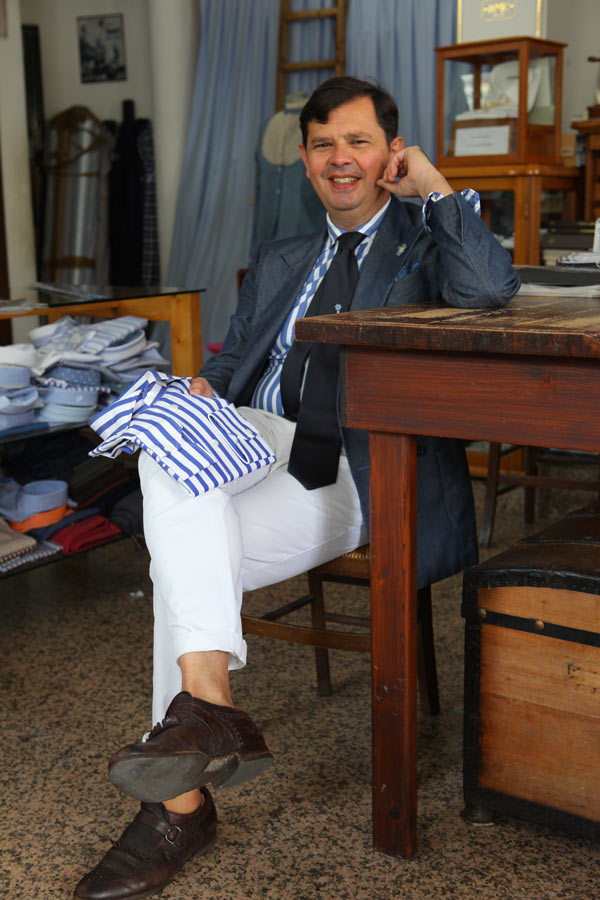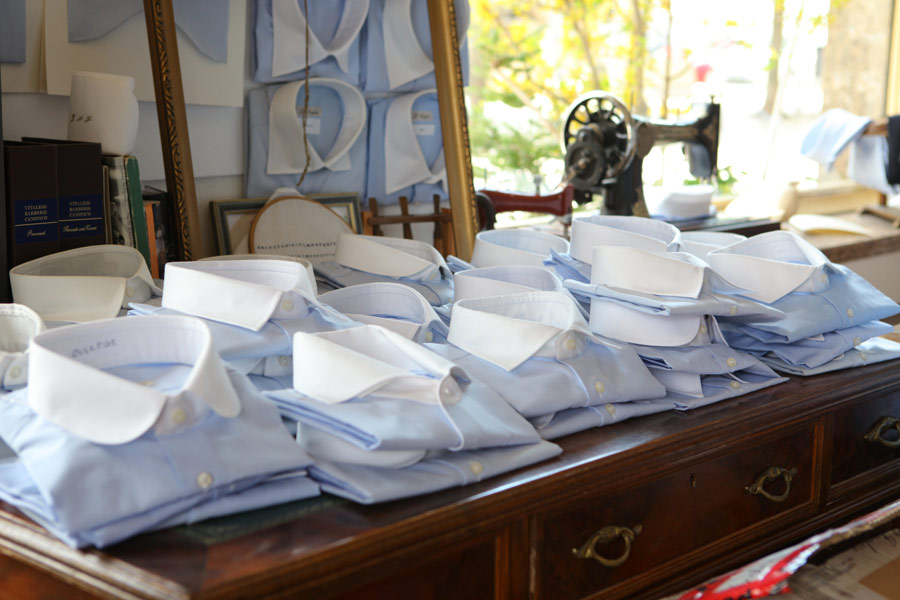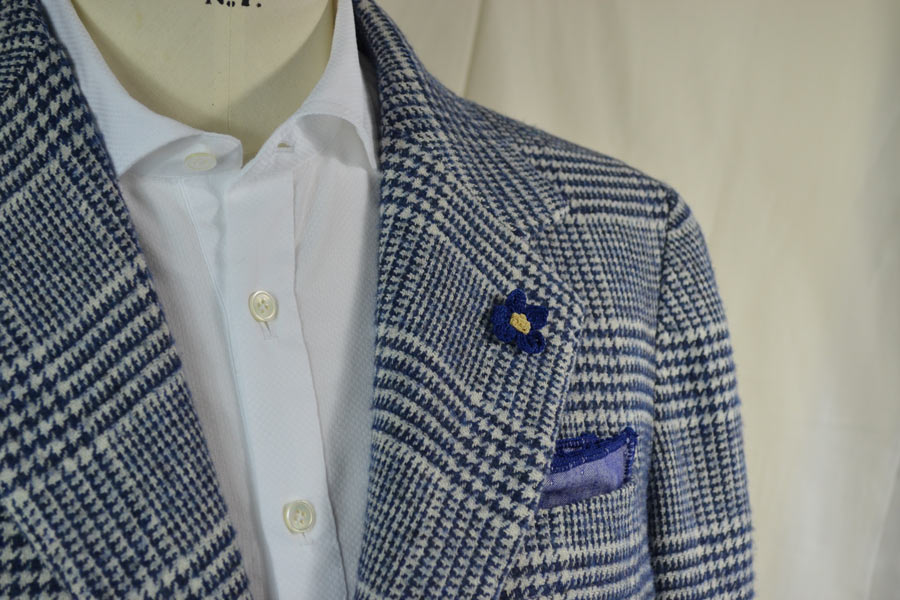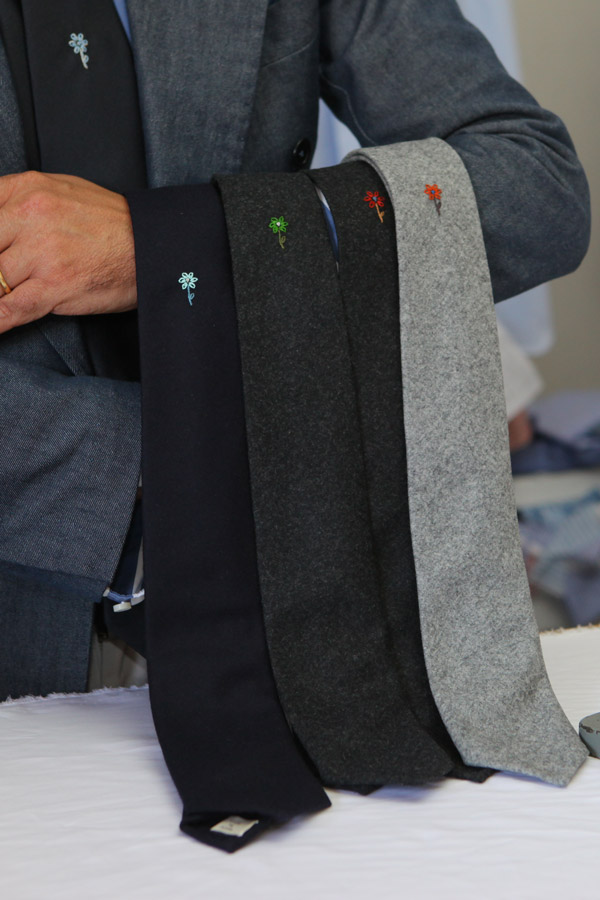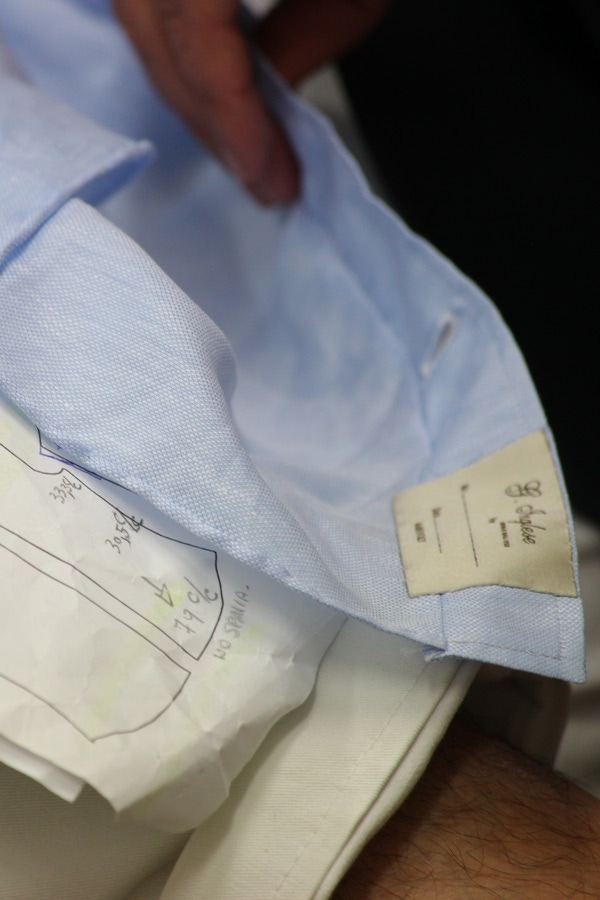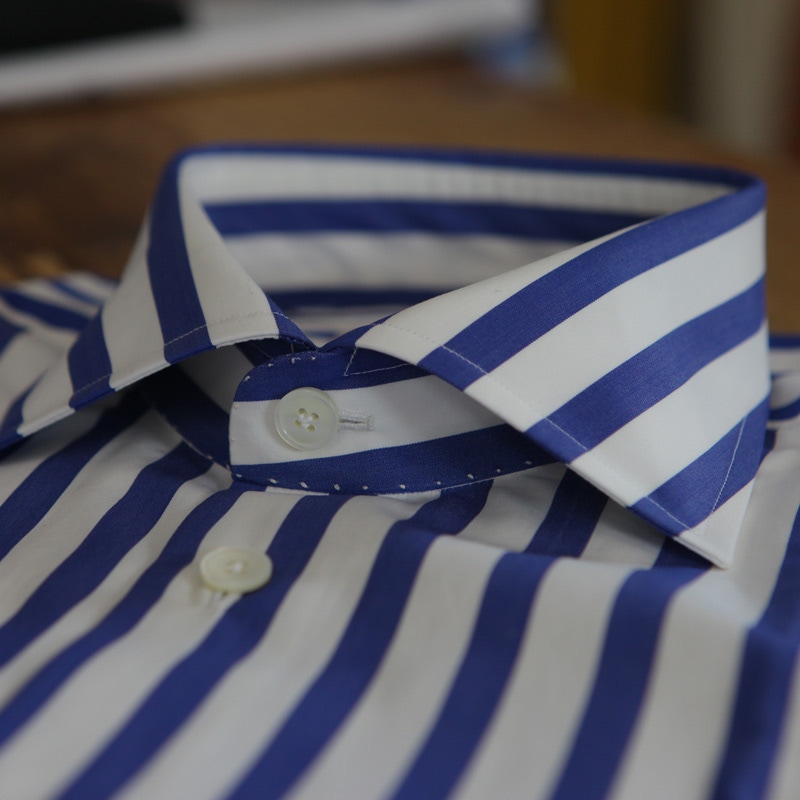 Gianni's son Angelo took over the family firm aged only 23, when his father died tragically young. Today, though the business has grown to produce some 4,000 shirts per annum, Angelo still punctiliously checks every garment to leave the atelier, ensuring each product does his father's name proud. "
The G. Inglese shirt is our interpretation of the traditional concept of tailoring," he says. "We try to propose in a contemporary way what my grandmother used to do in the 1950s, using traditional processing methods and making the shirt completely by hand, with meticulous care paid to every detail, creating a nonpareil product."
Hand-cut (from the most exquisite cottons), hand-sewn (with silk thread, no less), hand-finished, with hand-rolled hems and hand-stitched mother-of-pearl buttons, this is truly shirting fit for a king — or at least, the man who will be crowned soon enough.
Angelo says Prince William became acquainted with Inglese thanks to the largesse of existing clients,
friends of the prince who discovered the sartoria while holidaying in Puglia and gave him some of the shirts as a gift. "The deal arrived almost by chance, through other famous customers," Angelo explains. "Word of mouth worked." He says the prince's tailors sent Wills' collar, chest and arm measurements to Inglese, who proceeded to craft the poplin cotton, piqué-bib royal wedding shirt, with a high wing collar — its buttonholes embroidered using Scottish lisle cotton for a British touch.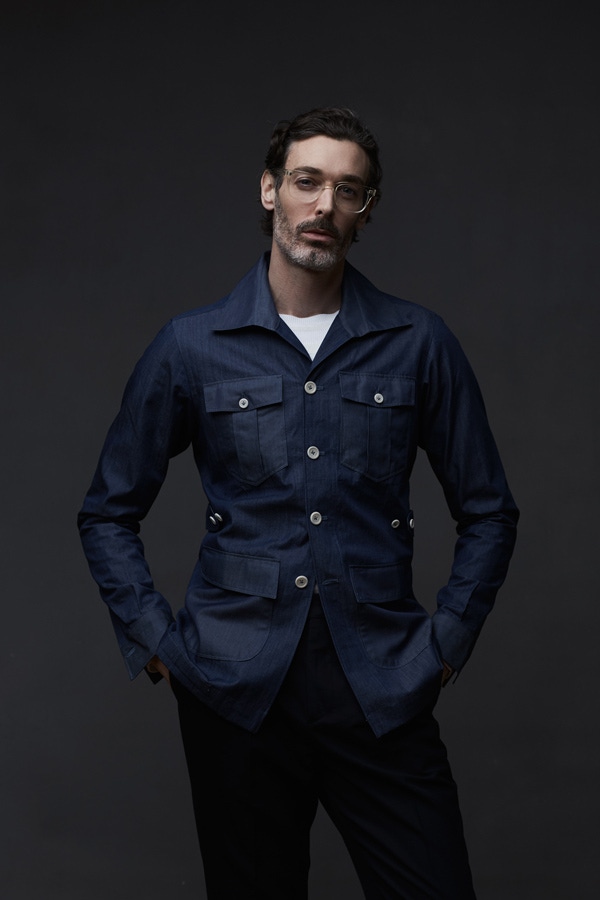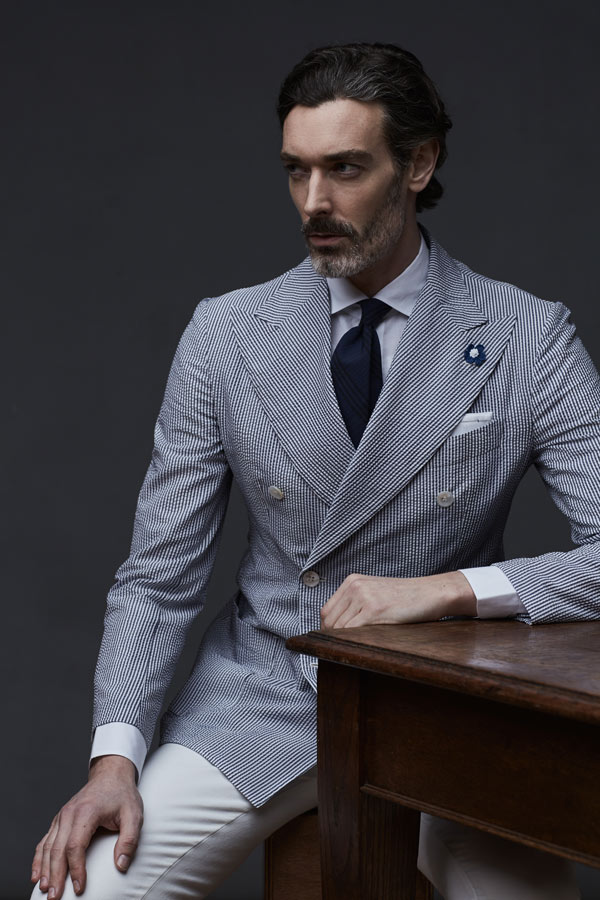 Prince William isn't Inglese's only prominent client. The sartoria also claims patronage from the Belgian royal family, ex-Italian Prime Minister Silvio Berlusconi and his Japanese counterpart,
Shinzō Abe, and fashion designer Victoria Beckham's husband, David. Somewhat contrary to his 'Buy American, Hire American' rhetoric, Donald Trump wore a custom Inglese shirt for his swearing in as president of the United States. "
We have many influential, important customers, and this, of course, makes us very happy. But for us, all customers are important," says Angelo, "and we do our best to meet their demands." Rather than focus on the famous faces that have walked through Inglese's door, Angelo says, "We would like to see public opinion give more importance to our work, to its quality, and to the hospitality we reserve for our customers".
Angelo says he is actively promoting what he terms "sartorial tourism" — encouraging visitors to make tailoring as central an element of their Puglia itinerary as food, wine and seaside indolence. "Although we are far from Milan, London and New York, we try to be protagonists in the fashion world also from Ginosa in Puglia." he says. "For style and design, we refer back to our family archive and iconic pieces that have characterised the style and the men's fashion of the 1950s and '60s." In turn, Angelo says Puglia itself supplies rich source material for Inglese's work: "This land inspires us with its beauty, the colours, the sea — and with the warmth of the people."
Beautiful, hospitable, brimming with culinary possibilities, there are countless reasons for making a pilgrimage to Puglia to visit G. Inglese and contemporaries such as Naked Clothing and Sciamat. You'll come away well fed, well rested and well dressed. If you care to make a pre-departure start on the sartorial part of exploring Puglia, however,
The Rake
has got you covered.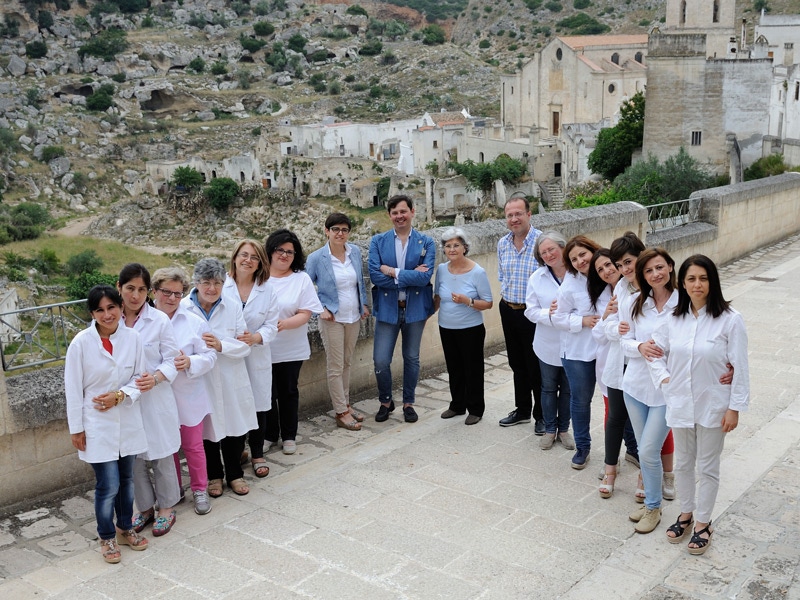 Fashion Assistant: Veronica Perez Model: Richard Biedul