Peter Beard: Great Escapist
The wild life of "half Byron, half Tarzan", high-born photographer, adventurer and bon viveur Peter Beard.
It's rare enough, in these straitened times, to find truly dedicated aesthetes or adventurers; to chance upon one man who embodies both qualities is even more uncommon. Step forward Peter Beard — internationally acclaimed photographer, equally at home in the most louche of Manhattan nightclubs and the most remote reaches of the African bush; serial caution-flaunter who's swum in crocodile-infested waters and been flattened by a charging elephant; prodigious diarist whose densely accreted volumes have influenced artists as diverse as Andy Warhol and Francis Bacon; inveterate playboy whose madras shirt sleeves are always insouciantly rolled; trust-fund spendthrift who traverses continents in vagabond shoes. Four decades ago, Bob Colacello, in his book, Holy Terror, described Beard as "half Byron, half Tarzan". Beard himself is more sanguine. "I'm an escapist," he told one interviewer. "I'm not a planner; I've never made a decision about anything in my life." He added, with a triumphant flourish: "I'm the most irresponsible person you'll ever meet." Of course, irresponsibility is benevolently facilitated by an independent income, and Beard comes from a long line of WASP nobility. His grandfather, Pierre Lorillard IV, was a tobacco tycoon credited with inventing the tuxedo (thus Beard's scrubbed-up sprezzatura when red-carpeting can be ascribed to birthright). Beard and his two brothers grew up on Manhattan's East Side in a nine-room apartment with Daumiers and Corots on the walls, and his parents tried to cajole him into advertising, but young Peter, inspired by reading Karen Blixen's Out Of Africa, first travelled to the continent when he was 17, and, as he put it, "I was changed for life." He began photographing the wildlife, and before he was 30, had bought Hog Ranch, 45 acres of brush in Kenya that adjoins Blixen's old property, where he tickles his warthogs ("I have between 15 and 20"), and sleeps under the stars.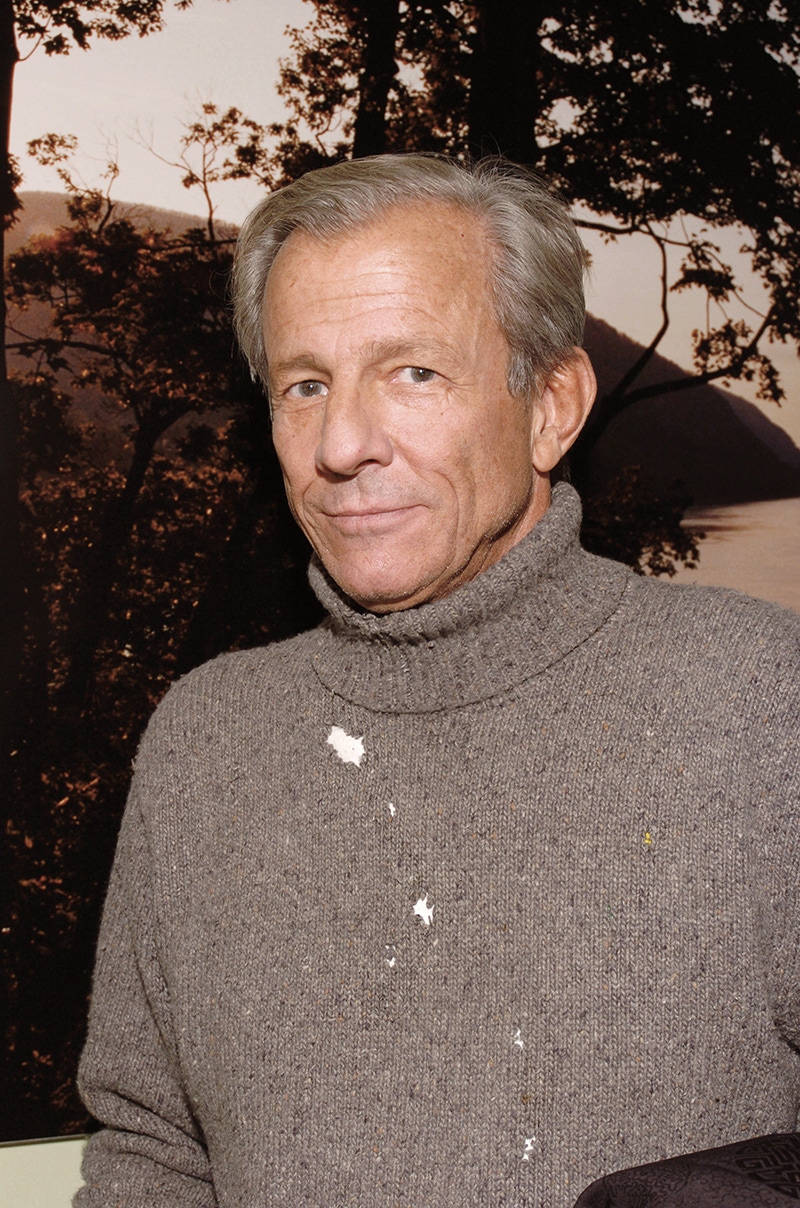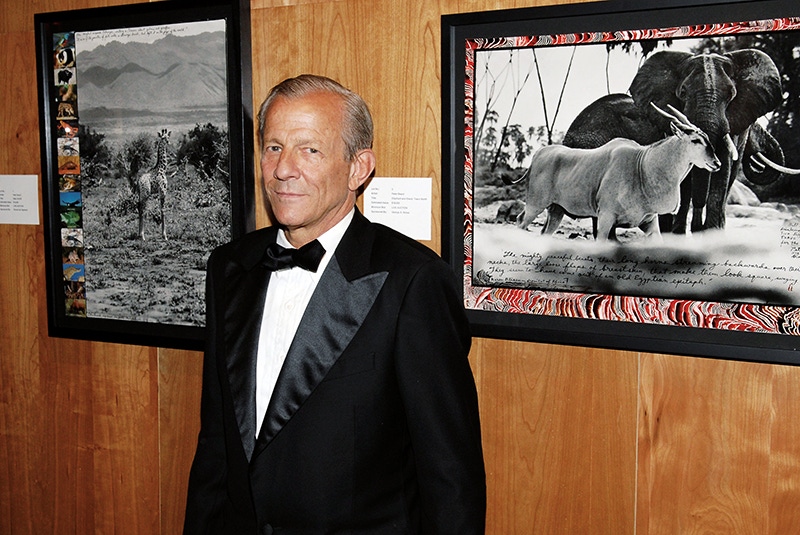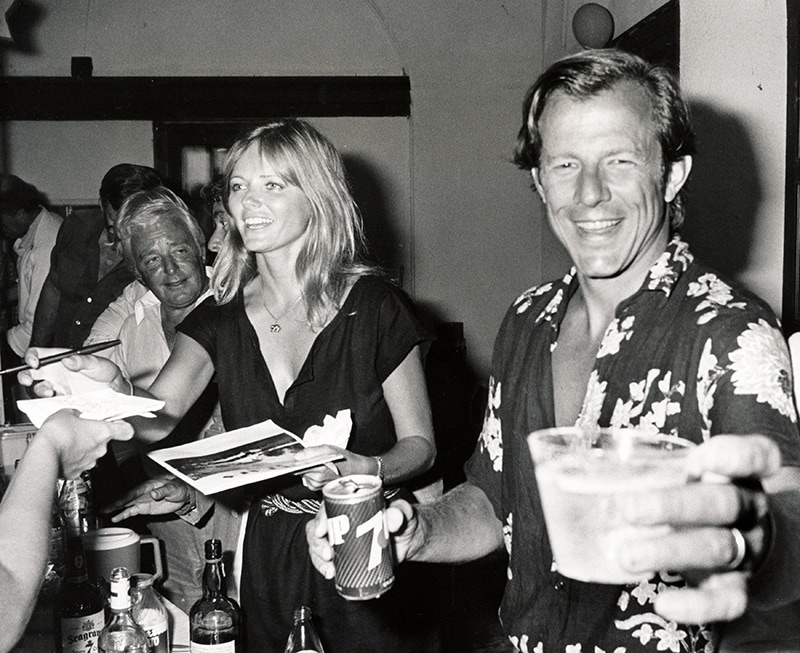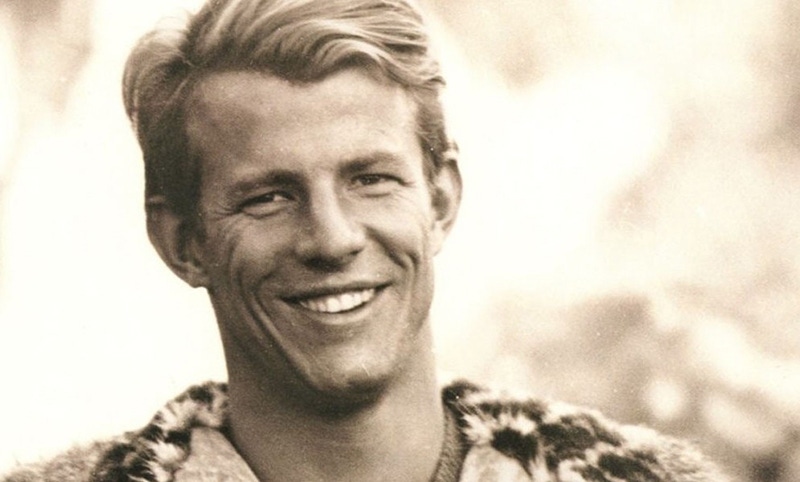 But, unlike most swineherds, Beard often arrives back at the ranch having, say, shot the latest couture collections for French Elle or American Vogue. The rich, famous and beautiful have always been suckers for Beard's raffish charm and charisma: "Peter was one of the most beautiful men in the world," asserted Barbara de Kwiatkowski, a former model. "He should have been a movie star." He was Veruschka's favourite photographer, a longtime friend of Lauren Hutton, and a confidante of dozens of other models, from Janice Dickinson to Paula Barbieri. He "discovered" Iman, Somali model and wife of the late David Bowie, on a Nairobi street, though she perennially debunks his claim that she was an illiterate Amazonian goatherd: "I spoke four languages. I never saw a jungle in my life. Peter likes to live in a fantasy world," she says, fondly. Beard's guests at Hog Ranch have included Kennedys (he used to baby-sit for John, Jr. and Caroline) and Rockefellers; a frequent guest on Aristotle Onassis' yacht, Beard once won $2,000 when Onassis bet him he couldn't stay underwater for four minutes (he was clocked at 4:20). He attended bullfights with Picasso. Mick Jagger and Jerry Hall met at the millhouse he keeps in Montauk. His girlfriends have included Candice Bergen and Carole Bouquet, and he's been married three times, to the socialite Minnie Cushing, the supermodel Cheryl Tiegs, and, latterly, to Nejma Khanum, a descendant of Afghan nobility; she acts as his agent, gatekeeper and earthly representative, and the couple have a 22-year-old daughter, Zara. Despite — or perhaps because of — this wealth of nuptial experience, Beard claims not to be enamoured of the institution: "It's unnatural," he's lamented. "It's overwhelmingly claustrophobic, the way it's been organised...it's masochism and torture." But then, Beard has always practised a rigorous form of free-spiritedness. In the '70s, he partied hard with the Studio 54 crowd (he celebrated his 40th birthday party there, complete with an elephant-shaped cake that descended from the ceiling). He photographed the Rolling Stones on their infamous, heroin-infested American Tour 1972. He's mentioned 30 times in the index of the Andy Warhol diaries (those who follow up any given entry will find lines like "Mick [Jagger] arrived so drunk from an afternoon with Peter and Francis Bacon that he fell asleep on my bed"), while Francis Bacon, with whom Beard shared a bittersweet-fatalistic view of the imperfectability of man, painted him more than 30 times.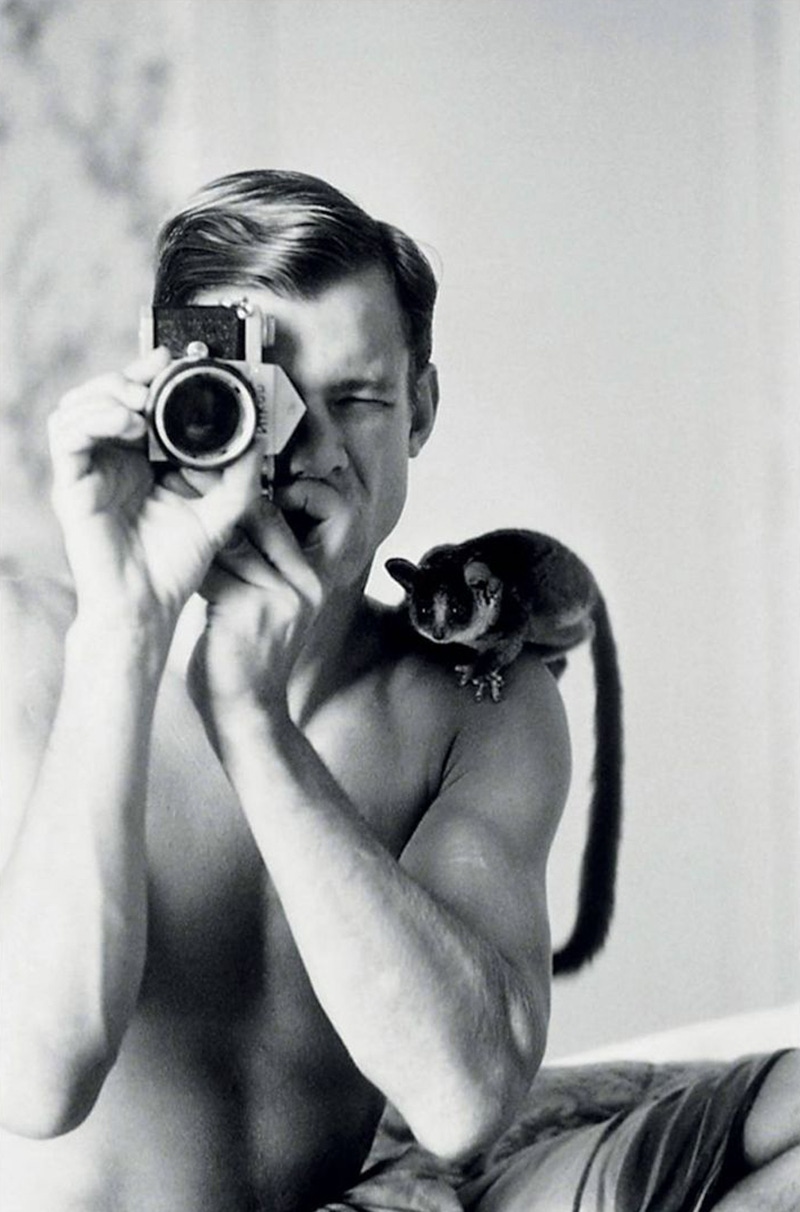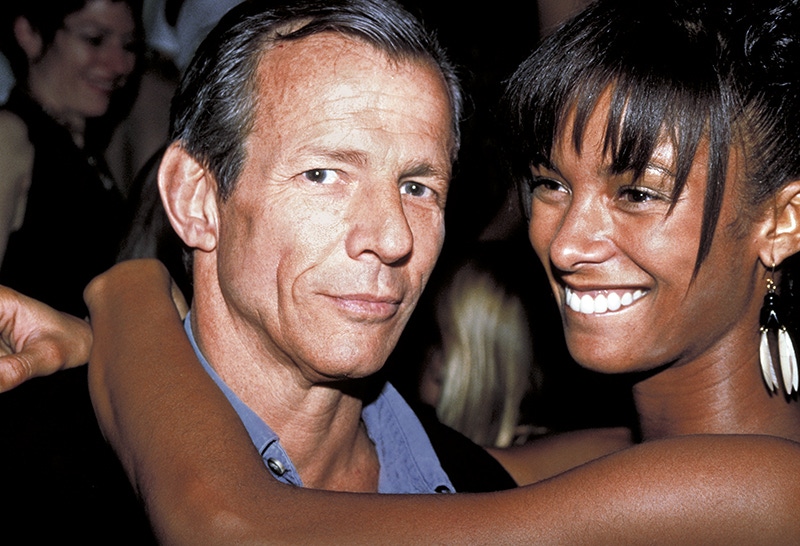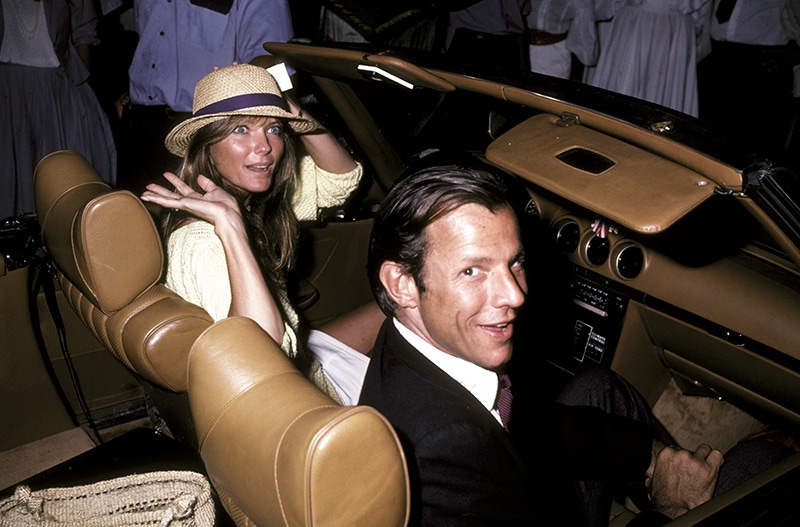 Beard's career has embraced high, low, and middle — there can be few photographers who've gone from shooting a Fleetwood Mac album cover (Tusk) to serious sub-Saharan documentary work for LIFE magazine with barely a blink. He tosses back the pejorative epithet most commonly levelled at him — "I don't mind the word 'dilettante'; to me, it means someone who does what he loves" — but the extraordinary arc of his life and work finds material form in his diaries and photo-collages. His diary fetish began when he and Lee Radziwill were lovers, and Radziwill's sister Jackie Onassis gave him a leather-bound journal which he proceeded to overstuff with all matter of arcana; photos of exotic flora and fauna, from beautiful women to Baobab trees, densely layered with dried leaves and insects, tiny rodent skulls, flamingo feathers, transcribed telephone messages, line drawings and quotations, newspaper headlines, rubber gloves, jeans pockets, ketchup sachets, cigarette butts, fish skeletons, bone and stone fragments, and — Beard's signature touch — dribbles and smears of his own blood. The diaries are encrusted time capsules of Beard's relationships with Africa, the fashion world, Hollywood, the golden years of the Kennedy administration; the many worlds he's darted in and out of like an itinerant imp. They're momento mori of a life still very much in high gear, if recent self-portraits are anything to go by; Beard still sports the passion-fruit skin tone, sinewy frame, and subversive twinkle of the intrepid seducer, and the ruggedly simple yet perfectly pulled together uniform — fraying bespoke jacket, mismatching, artfully stained tuxedo trousers, gladiator sandals — of the irrepressible flâneur. A recent call to his office to elicit information as to his current activities was met with an enigmatic, but inevitable, rejoinder; as far as anyone knew, the septuagenarian Beard was off in some part of the world, camera in tow, in search of another adventure.