Heure d'Ici et Heure d'Ailleurs: A Tribute to the Jet Set
A certain Cholly Knickerbocker came up with the moniker for an impossibly glamorous and unimaginably affluent social group no longer constrained by mere geographical boundaries and plodding voyage by sea. The sky was - literally - the limit and the world their oyster. Who were the habitués of this rarefied milieu? The men were dashing playboys with a penchant for fast cars and even more finely tuned women, a heady mix of deracinated European aristocrats, shipping tycoons, auto scions, oil magnates and new-world industrial barons. The women? Oh, the women were beyond sublime. Truman Capote christened them his 'swans', an inner circle of muses - of legendary icons of style and arbiters of taste - women like Babe Paley, Slim Keith, C. Z. Guest, Lee Radziwill, Gloria Guinness, Jacqueline de Ribes and Marella Agnelli, whose breathtaking beauty is immortalised in images by photographers like Slim Aarons, Cecil Beaton and Richard Avedon. This larger-than-life lifestyle is played out on an international stage and scale in a world made smaller by the advent of jet travel, their spectacular hijinks breathlessly chronicled by paparazzi - itself a phenomenon of the era, the word an eponym originating from Federico Fellini's 1960 masterpiece La Dolce Vita (based - surprise, surprise - on this high-octane successor to comparatively sedate café society). The term we are speaking of refers to the postwar social elite, the 'jet set', in the original sense as coined by the syndicated columnist for Hearst, Igor 'Cholly' Cassini - son of impoverished Italian and Russian nobility, brother of Oleg the fashion designer (and official couturier to Jacqueline Kennedy when she was First Lady), and tsar of 1950s society gossip. We are referring to a very specific era - 1956 to 1973 to be exact, as posited by Nick Foulkes in the spectacular Swans: Legends of the Jet Society. 'You talk like Marlene Dietrich And you dance like Zizi Jenmaire Your clothes are all made by Balmain And there's diamonds and pearls in your hair, yes there are' Peter Sarstedt could well have penned and sung the anthem of the era in 1969 with Where Do You Go To (My Lovely). This freewheeling era of the free-roaming elite may have been catapulted into high gear thanks to a brand-new mode of transport - jet passenger service - but it was equally characterized by other social mores and fabulous feats of consumption, most dazzling of which included the astonishing jewellery.
As Maria Callas is quoted as quipping about Aristotle Onassis in Peter Evans' Nemesis, his 'total understanding of women came out of a Van Cleef & Arpels catalogue'.
The jeweller du jour in this halcyon epoch was indubitably the venerable house of Van Cleef & Arpels, with flagships not only in the fashion capitals of Paris and New York, but outposts lining the white-sand-dotted and azure-water-splashed seasonal migratory itineraries of the rich and the beautiful, from Cannes and Caracas to Deauville and Monte Carlo.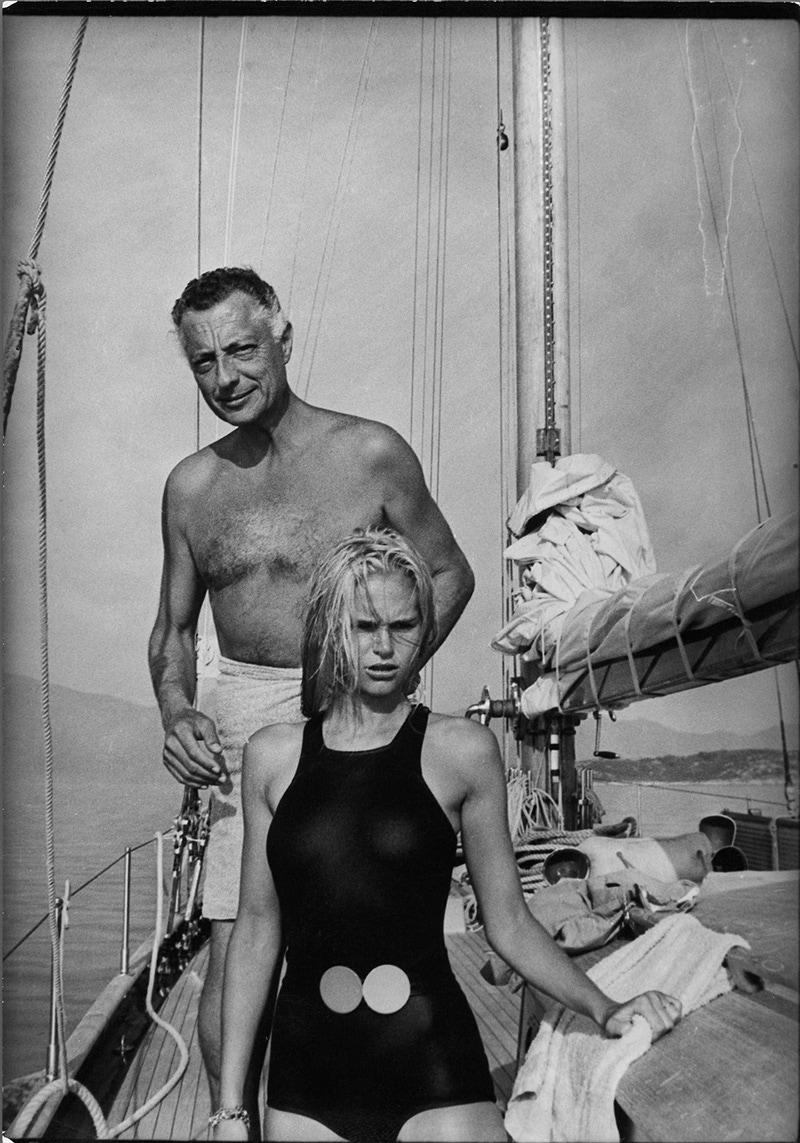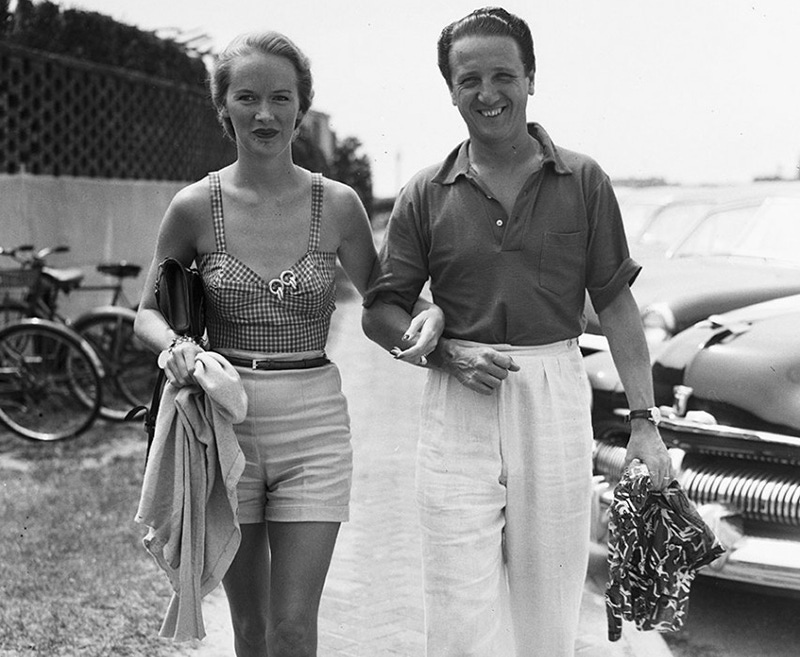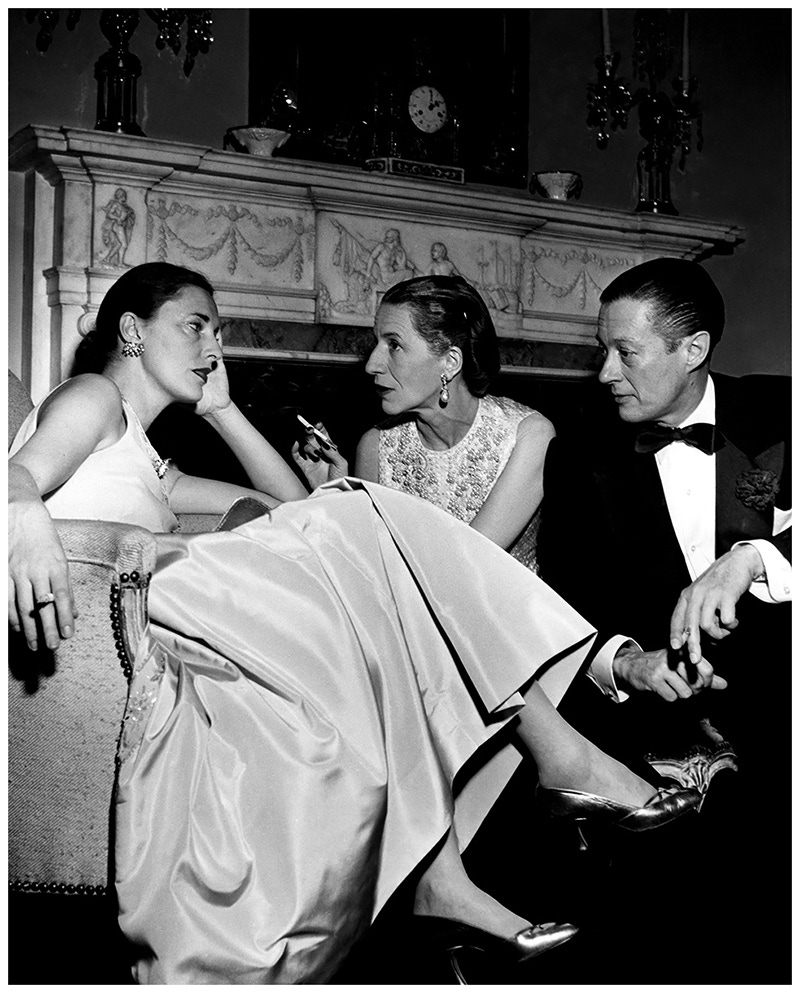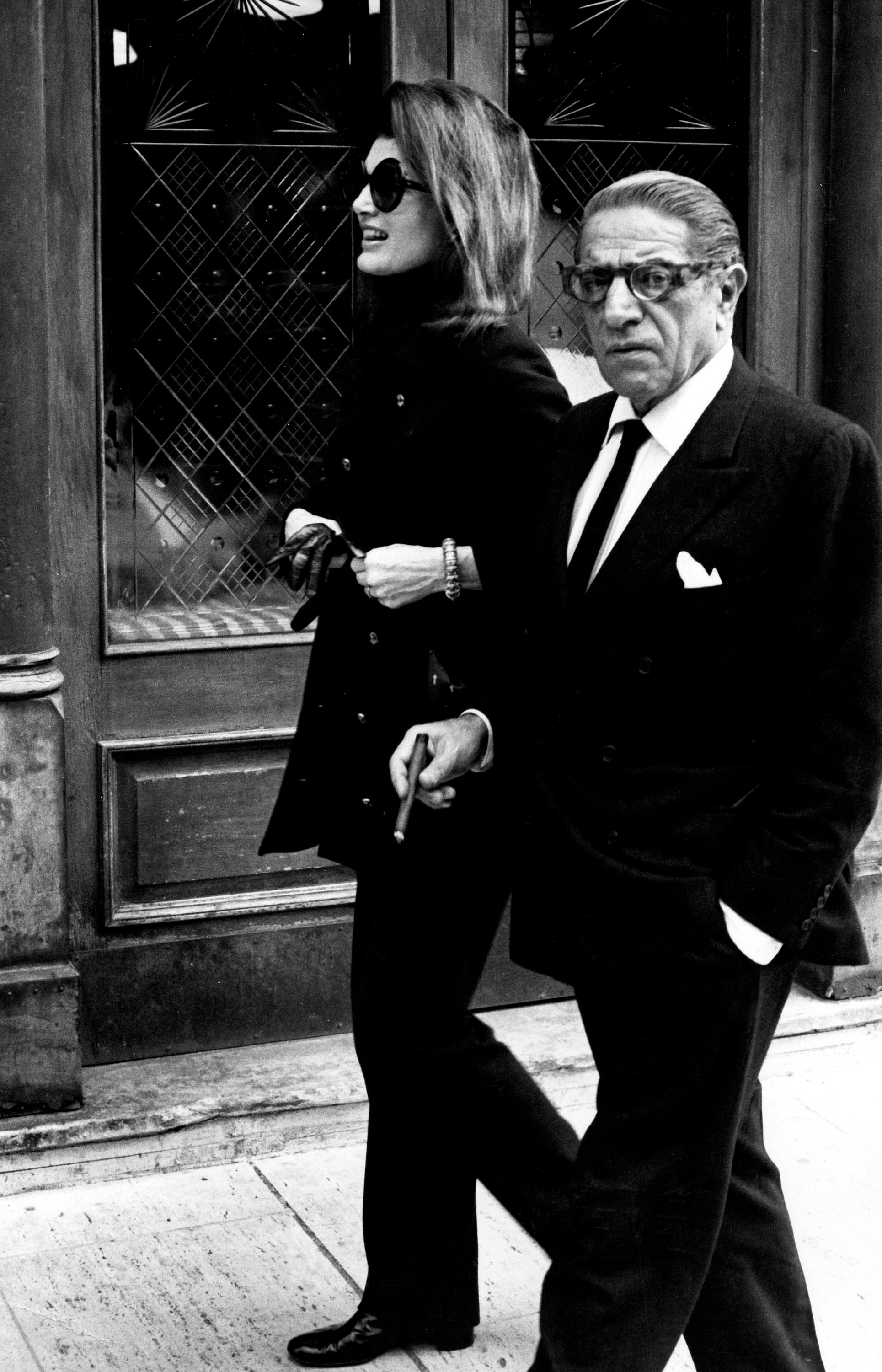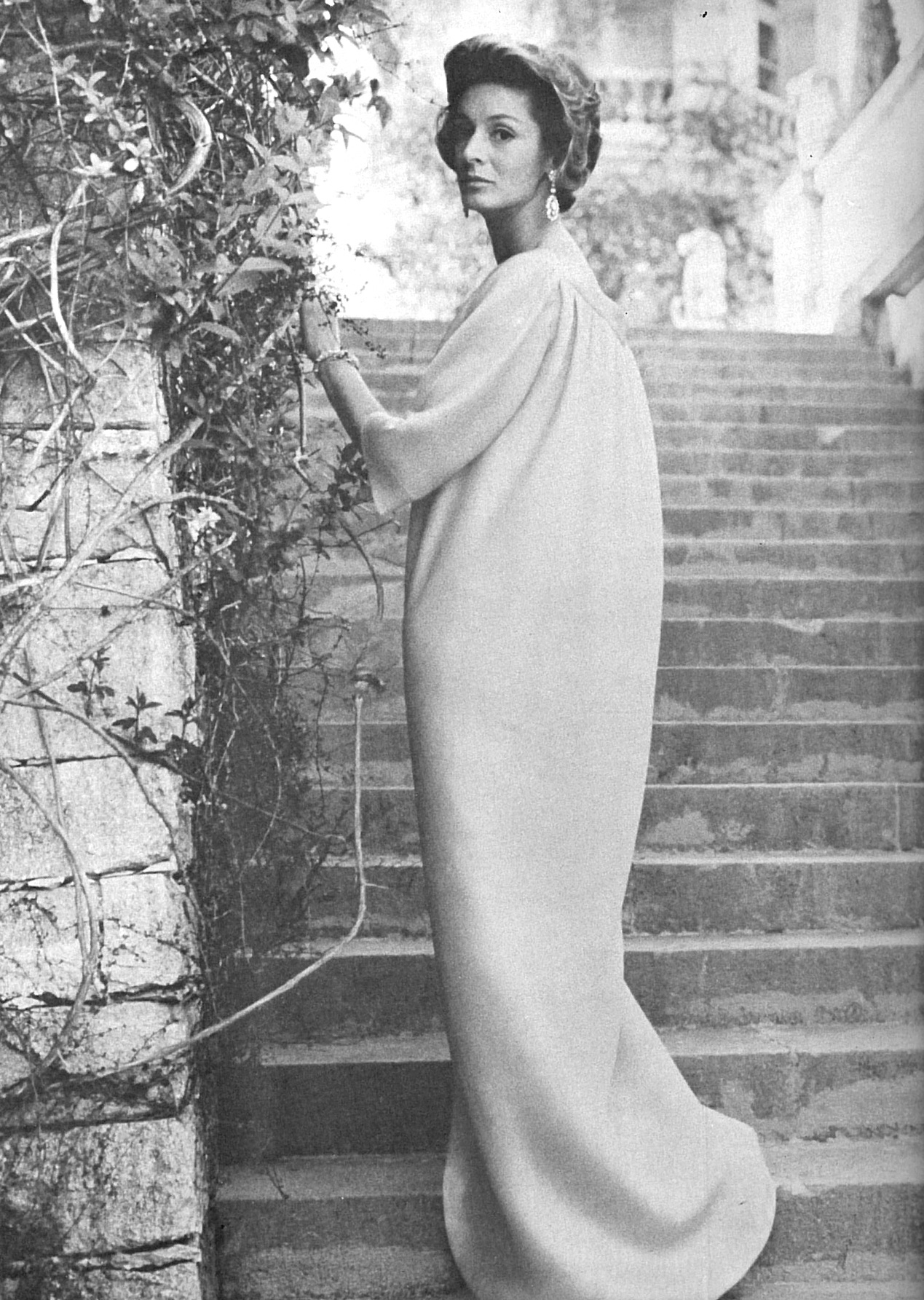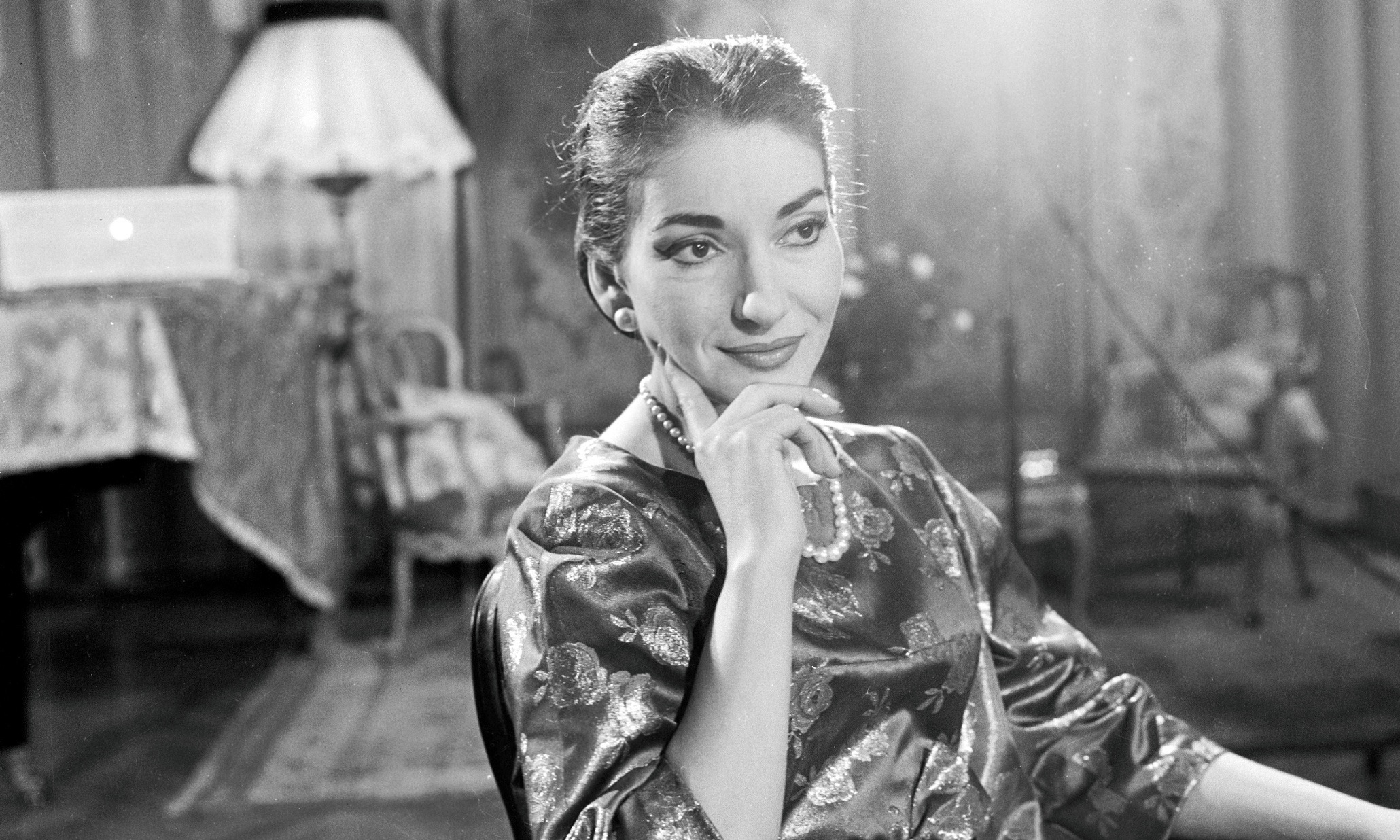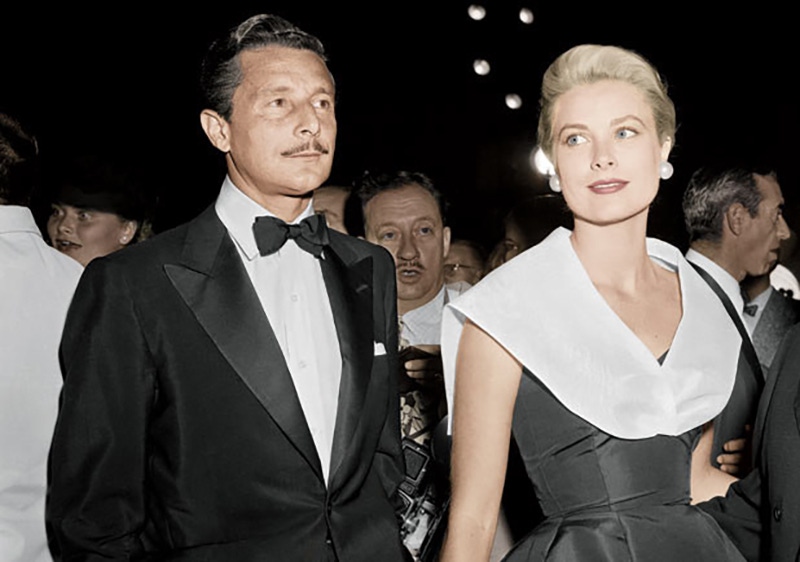 The Arpels brothers at the helm of the house during this golden age - Claude, Jacques and Pierre - were not only possessed by an insatiable passion for stones, but were card-carrying members of the jet set which comprised their key clientele, making them uniquely attuned to the intricate workings and particular tastes of this privileged scene. Just like their restless peers, the brothers were acutely curious about the cultures of the world, and their legendary wanderlust saw to it that the journeys they made between the 1950s and 1970s brimmed with magnificent treasures, remarkable encounters and extraordinary experiences which would come to influence the creations and designs at the high-jewellery maison. Claude Arpels - also nicknamed the 'Diamond King of Bombay' and 'Friend of Maharajas' in the press - was particularly peripatetic, and his far-flung sojourns took him everywhere from Egypt and Lebanon to China, Thailand, Cambodia and Japan. He was particularly taken with India, and referred to his excursions there as his 'jewel safaris'. The maison's reputation, along with Claude's charisma and expertise, saw to it that they were embraced by the courts of the Maharajahs. Claude often brought back cut, polished or sculpted stones, pearls, as well as jewellery pieces from the Maharajahs' private collections, some of which was displayed by the maison. In an account published by the magazine The Social Spectator, Claude confides that 'as I look at the Rewa jewels and the Golconda diamonds and the oriental pearls which I brought back from other places, I can feel all the oriental poetry symbolized by the magnificence of the Thousand and One Nights legend and the romance of the Taj Mahal.' During one of his voyages, Claude Arpels met his future wife Mherulisa, whose personality and taste would come to keenly inform the Indian inspiration which exerted itself in the high-jewellery creations of Van Cleef & Arpels New York. Another leitmotif which proved a great source of inspiration during this fervently creative period, hailed from Persian decorative motifs and style - in 1966, Van Cleef & Arpels had been selected to create the jewels for the coronation of the Empress of Iran, Farah Pahlavi.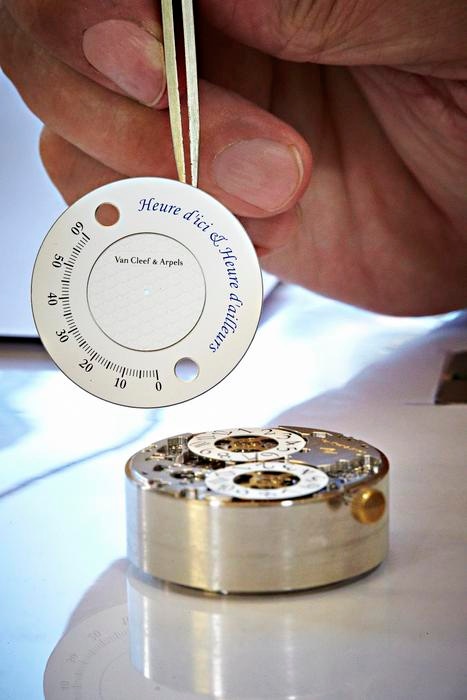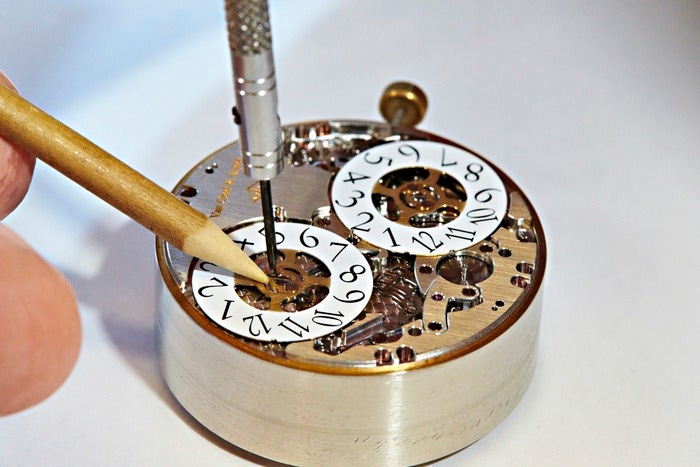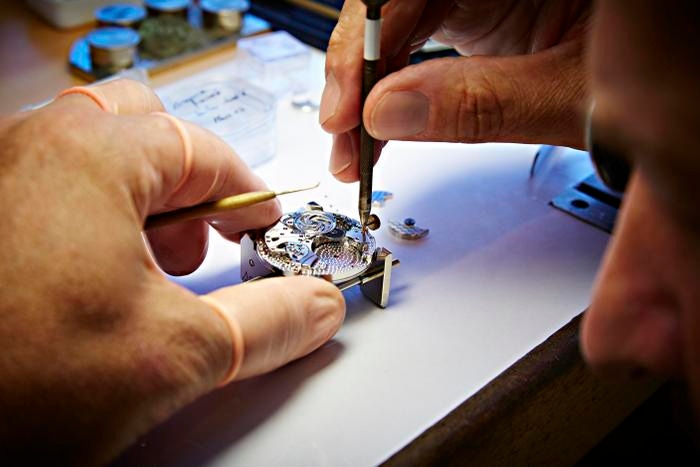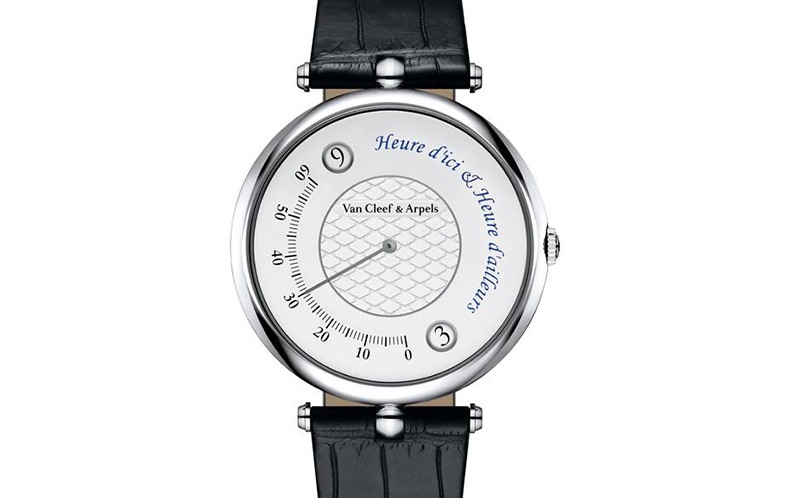 As Claude became known as the indefatigable traveller, his brother Pierre Arpels would become celebrated as a paradigm of classic elegance. In the opening scene  of the 1964 film Fantômas set in Van Cleef & Arpels' Place Vendôme boutique, Pierre Arpels plays himself, and the soigné style and taste for discreet sophistication of the man are very much evident. Debonair yet understated, with an unerring eye for detail - qualities which just as equally describe his eponymous watch - Pierre is very much a man of the world, as at ease greeting actress Romy Schneider at the Cannes Film Festival, or Princess Grace at the Sporting Club in Monaco (a relationship established since 1956 when H.S.H Prince Rainier of Monaco gave her a pearl and diamond set; Van Cleef & Arpels would go on to become an Official Supplier to the Principality of Monaco), as he is in India hunting down the stones to create some of the most profoundly creative jewellery of the 20th century, or riding an elephant whilst being received by Maharajahs. His insider's perspective and insight into the lifestyles and psyches of the women for whom he designed enabled him to create an exquisite body of work which truly captured the zeitgeist of the jet-set era (the imagination and breadth of his design vision was more recently paid homage to with the launch of the Pierres de Caractère collection). The best-dressed and most discerning of the jet-society swans knew that the secret to deftly traversing the tricky waters of the social season with chic aplomb - be it in Karim Aga Khan's Costa Smeralda or Prince Alfonso von Hohenlohe's Marbella Club or Colin Tennant's Mustique - was a jeweller well versed and fluent in the intricate language of dress codes in such locales. In an increasingly borderless world, jewellery design, too, knew no boundaries. Rare hardwoods, brilliant-cut diamonds, cabochons hewn from coral... recherché materials were combined and set in designs that paid little heed to either archaic convention or theme, with results that were are exotic as they were exuberant. Celebrating this era of far-flung transcendence - the era of the non-stop transglobal sojourn, a time when men like Gianni Agnelli had his helicopter hover over the swimming pool of the Hôtel du Cap, so that he could announce his arrival by jumping in, and the last epoch, as Nick Foulkes often puts it, 'When money and taste truly aligned' - is the world's most elegant of dual-time-zone watches known as the Van Cleef & Arpels Pierre Arpels Heure d'Ici et Heure d'Ailleurs, which literally means, 'The Time Here and the Time Elsewhere'. Here the zen reductionist expanse of the white lacquer dial, a chromatic hue Russian Suprematist Kasimir Malevich described as the 'colour of infinity', all traditional time-telling hands have been banished. Instead, local time and home time - this can be set to whatever zone you wish such as your future destination, or the hometown of a particular someone your heart burns for - appear in two small apertures at five and eleven o'clock respectively. These apertures are set into an emotive panjandrum of combustive kinetic art as they jump simultaneously at the stroke of midnight. Minutes are told off a retrograde scale which forms a crescent-shaped half-moon scale between the two time zones, beautifully expressing the personal connection these two place on earth mean to the wearer. With a movement created in collaboration with Switzerland's legendary complication specialist Jean-Marc Wiederrecht, and its unique ability to express the proximity between two beating hearts regardless of the geographical distance between them, the Pierre Arpels Here d'Ici et Heure d'Ailleurs ascends beyond the role of a timepiece and enters into the realm of time-telling poetry.