Hobbituary: Andy Serkis
Scott Harper chats to one of the finest screen actors of his generation, and discovers a font of humanity beneath the motion-capture suit.
Don't let that headline alarm you: there's plenty of life left in Andy Serkis, a man who has spent the past two decades inadvertently redefining screen acting. Not that he'll take any credit for doing so. "I think of myself as being like the lucky guy who gets to sit in a Formula One car and drive it while a million other people do all the work to get you into that seat," Serkis tells The Rake, his trademark cheery modesty coming across loud and clear via Zoom.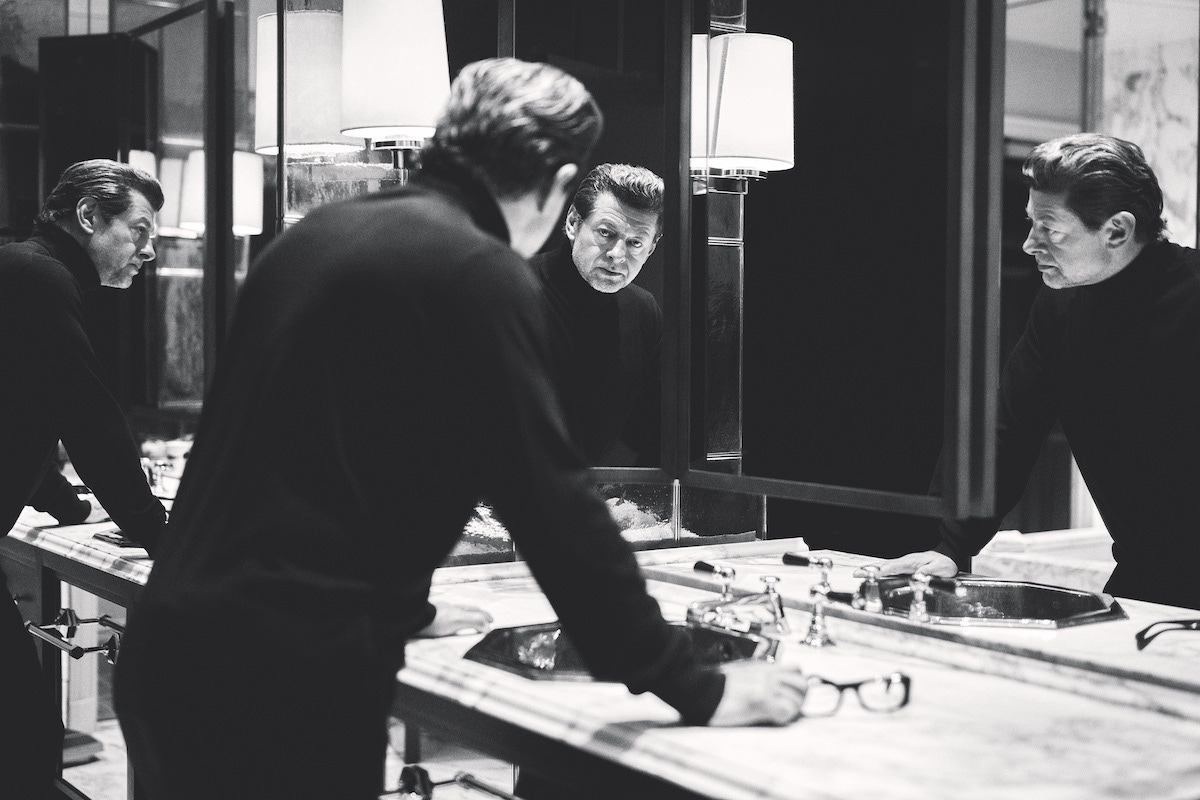 With the average Hollywood blockbuster film crew currently teetering at around 600, his intentionally hyperbolic analogy works for pretty much any major movie actor, though not quite as well as it works for Andy Serkis. Because Andy Serkis — in a role that has been described as the biggest technical advance in screen acting since The Jazz Singer brought synchronised sound to cinemagoers in 1927 — turned motion-capture acting into an art form. The personnel involved in Peter Jackson's Tolkien adaptations — Serkis's trackside engineers, mechanics, personal trainers and aerodynamics analysts, if you like — was a production team of more than 2,400 crew members, 26,000 extras, and all those involved in a supply chain when it comes to 48,000 pieces of armour, 10,000 arrows, 500 bows, 10,000 Orc heads and 19,000 costumes.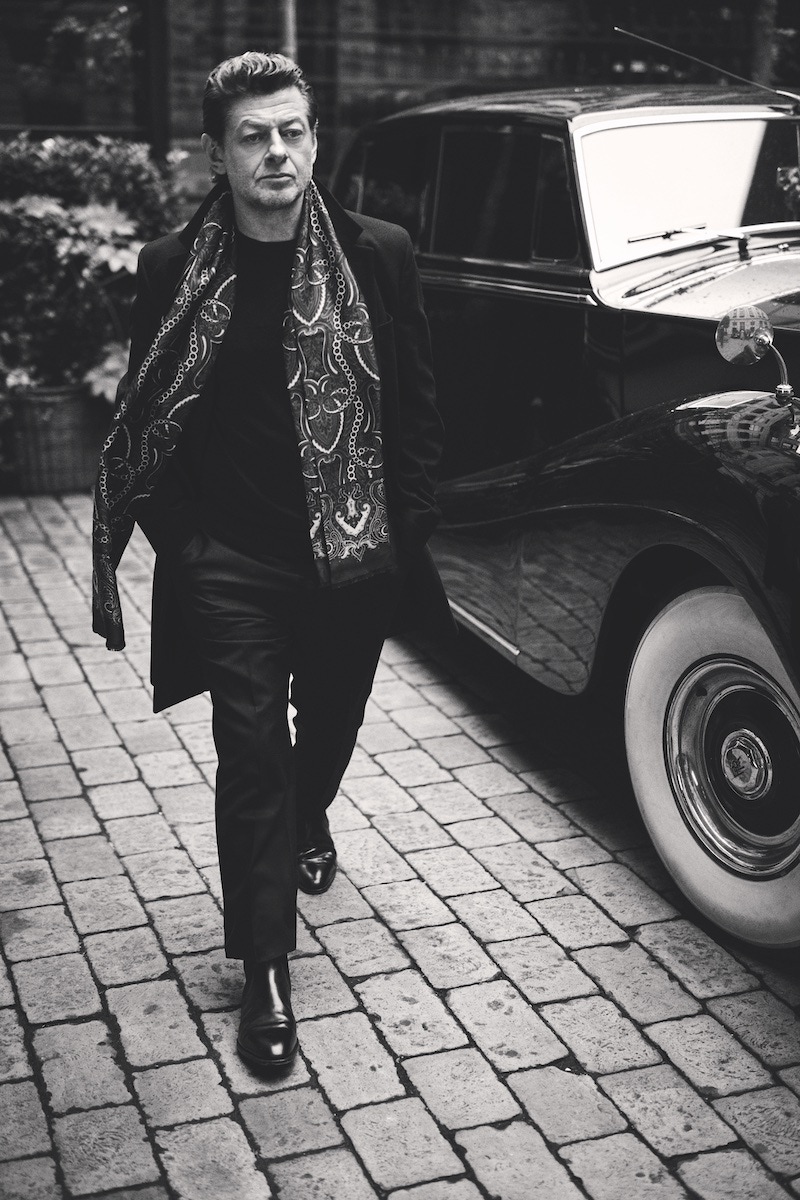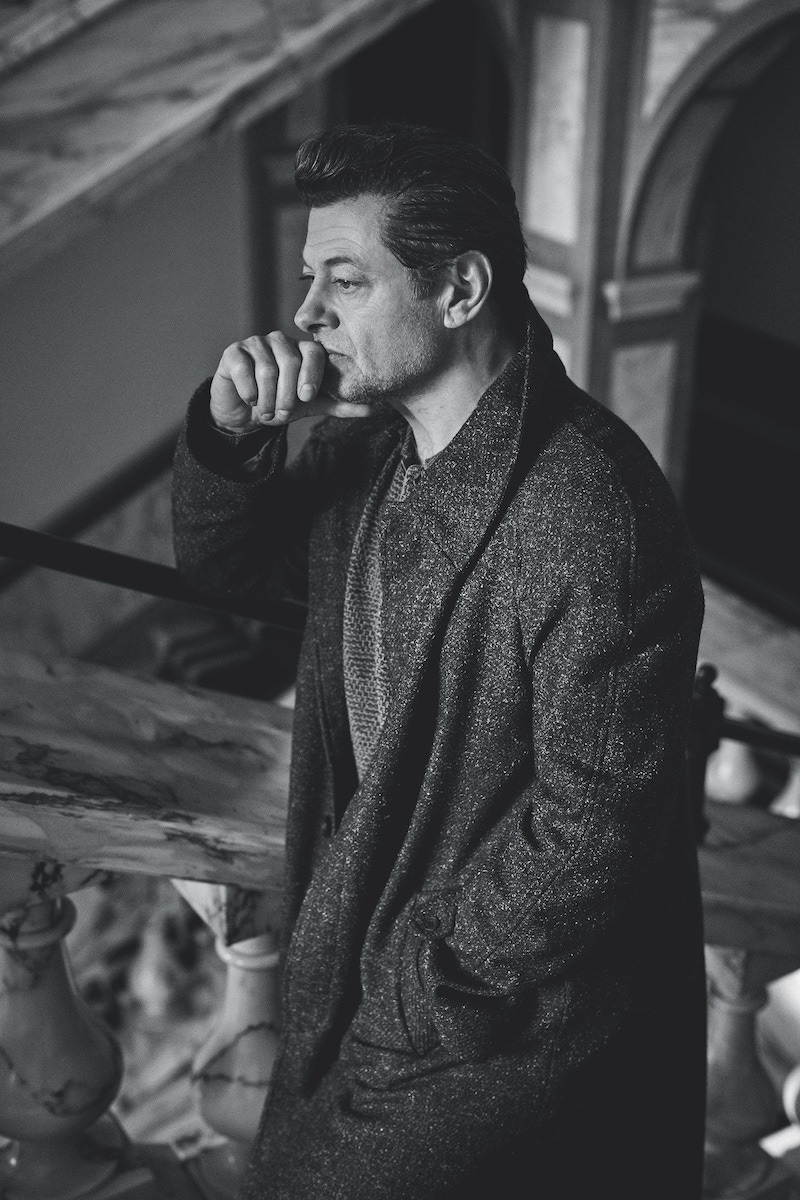 "I ended up talking to animators and visual effects artists, and they sort of became my family on
The Lord of the Rings
as much as the cast, in many respects," he says. "And that journey led to a fairly comprehensive understanding of this new technology. Then I went on to another project with Peter Jackson,
King Kong
. So I've now played a three-and-a-half-foot hobbit and a 25-foot gorilla. That was a real epiphany. It presents its own kind of learning curve, but I've always seen it as the most liberating tool for an actor in the 21st century because it allows you to transform into anything. It can be fantastical or it can be Scorsese using it in
The Irishman
and Joe Pesci being 20 years younger or 20 years older. Special thanks to
Rosewood London 
Grooming: Tara Hickman Fashion Assistant: Amelia Hudson Read the full interview in Issue 81 of
The Rake
- on newsstands now. Available to buy immediately now on TheRake.com as
single issue
or
12 month subscription
. Subscribers, please allow up to 3 weeks to receive your magazine.