How Vilebrequin Reinvented Swimwear
It was a simple romantic quest that gave birth to the brand we can thank for swimwear that's as far detached as can be from the Australianism, "budgie smugglers".
If Vilebrequin were a song, according to its CEO and designer Roland Herlory, it would be
Serge Gainsbourg

's
Sous le Soleil Exactement
: for Herlory, the hard-living poète du pop's solar-powered hit perfectly encapsulates the French swimwear brand's elegant, smooth "irreverencia". If it were, on the other hand, a place – and in a sense, it is – that place would be Saint Tropez, the epicentre of 70s bon vivier where it was founded, early on in that decade.
"
Saint Tropez in the 70s was the centre of a new world," says Herlory, who acquired his first pair of Vilebrequin shorts as an 18
th
birthday present in 1981. "It was a place where a new society was being invented which was all about fun, freedom, romance. As a company, we still always look at that time and place in history for inspiration."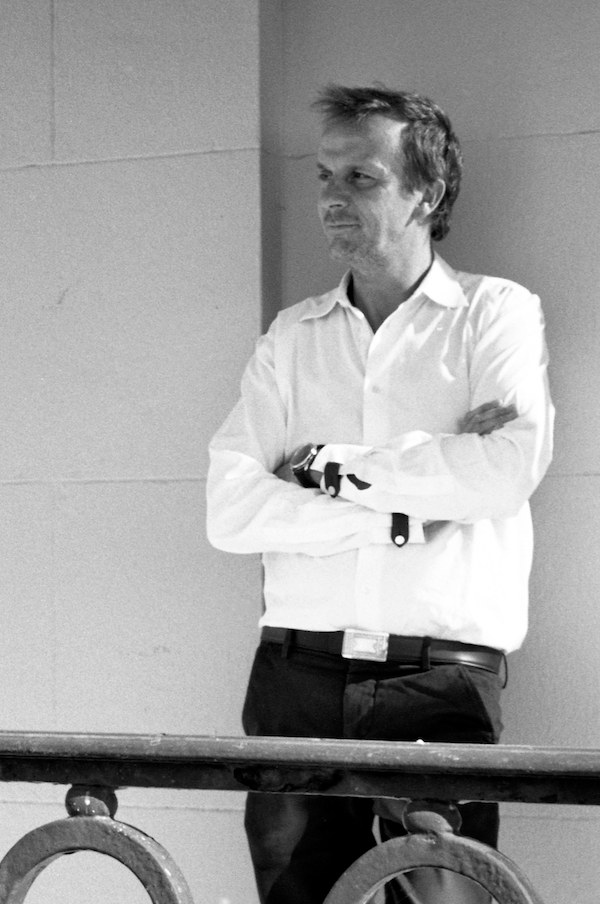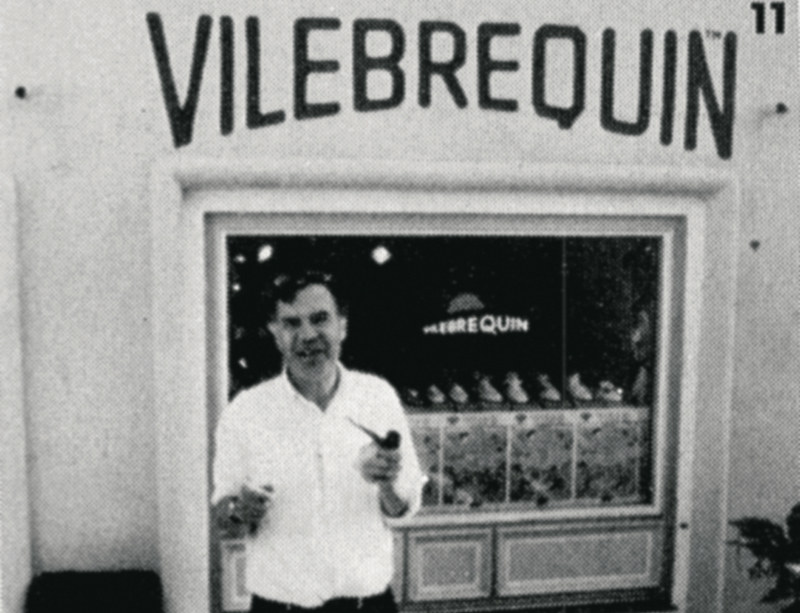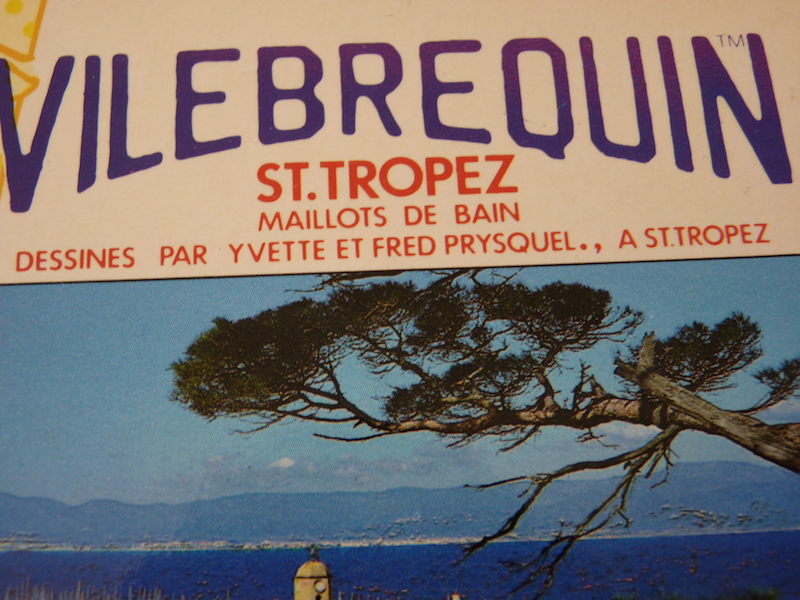 If, meanwhile, Vilebrequin were a Shakespeare play, it would surely be a romance: one whose narrative begins with a young itinerant motoring journalist by the name of Fred Prysquel who, one summer's day in 1971, found himself take on an amorous mission. "He fell in love with a lady in Saint Tropez, and travelled back there to seduce her," says Herlory. "They spent one whole day on the beach, and he didn't feel comfortable with the very tight 'spyros' trunks popular at the time. So, having seen what surfers in Borneo and Australia were wearing, he made for himself what would become modern swim shorts."
What happened next calls to mind the inception of the dinner jacket, whose existence can be traced to an American friend of Edward VII, James Potter, having a copy of the king's Henry Poole evening-wear made and taking it back to Tuxedo Park in Orange County, where it became a vast hit. Prysquel's invention proved so popular, it prompted requests for a similar pair from hoards of his companions on the coastline uniting France and Italy and, before long, he was recruiting any local woman who had a sewing machine, and sourcing ever more colourful fabrics from Africa, to keep up with demand.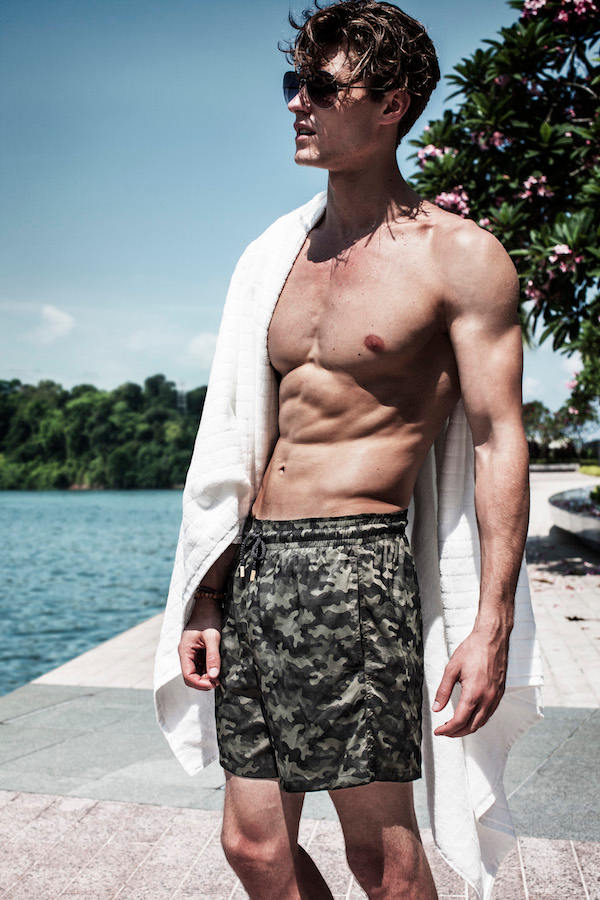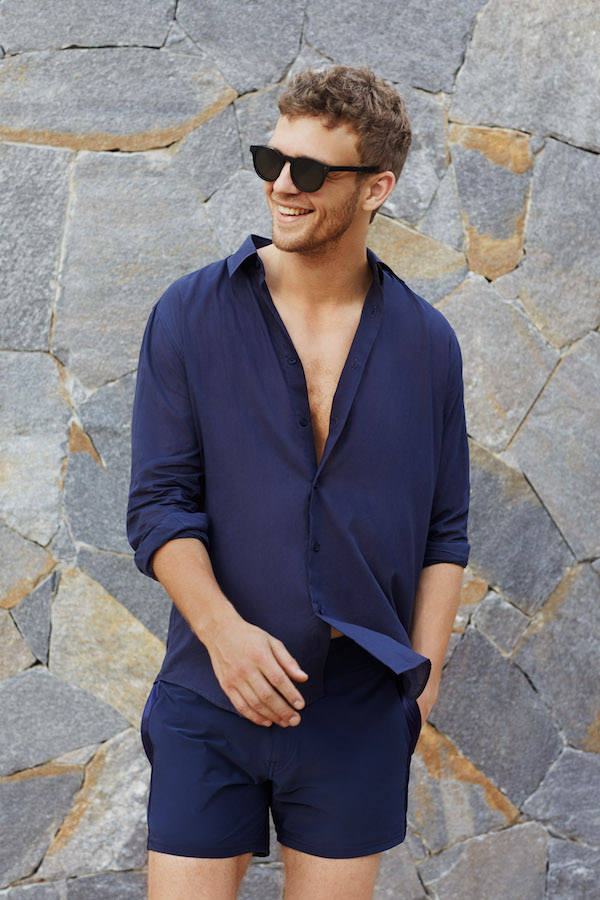 He then persuaded his new belle, who went on to be his wife, to sell his line of vibrant swimwear in her store. The brand name he settled on for his enterprise soon after, by the way, derives from 
Prysquel's
 erstwhile profession rather than being anything to do with the sun-broiled sands of southern France – it translates as 'crankshaft',
Over four decades later, the name still packs the same unfathomable phonetic resonance with the company ethos, while the basic tenets of 
Prysquel's vision remain the same. "I
n terms of design and style, we've retained what 
he
 originally invented," says Herlory. "The brand still stands for seduction, comfort, freedom, attractiveness, just as it did in the beginning. For me, the secret of the brand has always been about combining fun and elegance - the patterns and colours we choose all fit in the overlap between these two concepts."
Herlory has pointed out that "You can wear a bathing suit from us with green penguins and pink elephants, and not look ridiculous", and Vilebrequin's gloriously brazen approach to patterns and prints knows no bounds. A collaboration with Massimo Vitali saw the Italian photographer's enticing beach scenes transferred to swimwear. Another, with The Rolling Stones, who spent time in exile in Saint-Tropez (Mick and Bianca Jagger got married in its city hall), saw a patchwork print created from the band's album covers, while a more recent alliance with Karl Lagerfeld conjured up less busy but equally eye-catching designs dominated by deep, vibrant blue hues. Turtles and other sea-life commonly crop up in Vilebrequin designs, and they've even produced a garment embroidered with gold thread.
They're no slouches on the manufacturing front, either.
Turning soft cotton polyamide – their material of choice - into shorts which boast a perfect drape, whether the wearer is wet or dry, takes 32 manufacturing steps. 
"There are only two [fabric] printers that are able to accomplish what we need — one in Italy and one in France," says Herlory, "
and we always make sure that the pattern on the back pockets line up perfectly with the rest." Other neat touches include 
the linings having no seams, which makes for a better feel - these garments are designed to be like a second skin – and two metal eyelets in the back that release air, so they never inflate underwater.
There's more to Vilebrequin's passion for all things coastal than its aesthetics and brand ethos. An ongoing commitment to preserving the very milieu Vilebrequin celebrates last year saw a new partnership forged with the charity Te Mana O Te Moana, which was founded in 2004 on the island of Moorea in French Polynesia, and aims to save sea turtles and to raise local awareness when it comes to their protection. It's a more serious side to the brand, and one which comes at no expense to that ethos of weapons-grade fun and freedom, first conjured up by a love-struck young Frenchman in 1971 and these days finding ever more flamboyant, diverse and elegant modes of expression.