Style Heroes: Serge Gainsbourg
One of the more unintentional style icons of the 1960s and beyond, Serge Gainsbourg was a walking definition of French insouciance and alternative cool.
If anyone is to be remembered for their scandalous and controversial behaviour, it is Serge Gainsbourg. Whether it was setting fire to a 500 franc note, inexplicably sexually propositioning Whitney Houston on live television or producing music with
Brigitte Bardot
riddled with explicit innuendos, Gainsbourg set out to shock. Although he did not possess the classic, baby-faced beauty of his on-screen contemporaries
Paul Newman
and
Alain Delon
, it was his husky, alcohol-beaten drawl, controversial humour and oddly charming nonchalance that established him as somewhat of a sex symbol of the '60s, despite his often unforgivable exploits. In his characteristically unapologetic tone, the talented songwriter once remarked that "ugliness is superior to beauty because it lasts". This typically French insouciance and blasé attitude to life was undoubtedly reflected in his sartorial attire, in which he could make a formal three-piece suit look spontaneous and unpremeditated. Perhaps it was the unkempt, tousled hair and omnipresent cigarette which added to his dishevelled yet cool appearance. Or perhaps it was his habit of leaving his top button open beneath a thin, dark patterned tie. A typical outfit would feature one of his woollen Paletots, a double-breasted, short style of overcoat with a 6x2 button arrangement, complete with epaulettes, peaked lapels and, in his case, always an upturned collar. His colour palette never strayed far from neutral monochromatic tones, clearly favouring the appeal of an all-black ensemble. Bright colours would only appear rarely and in small doses, usually in the form of a subtle silk pocket square or a vibrant scarf slung casually around his neck. Averse to unnecessary accessories, they were kept to a minimum apart from the occasional elegant dress watch replete with black leather strap. The end result was an effortless, clean and understated look which seemed more in line with that of the
British mod sub-culture
than it did with the more typically artistic endeavours of other French style icons like
Picasso
.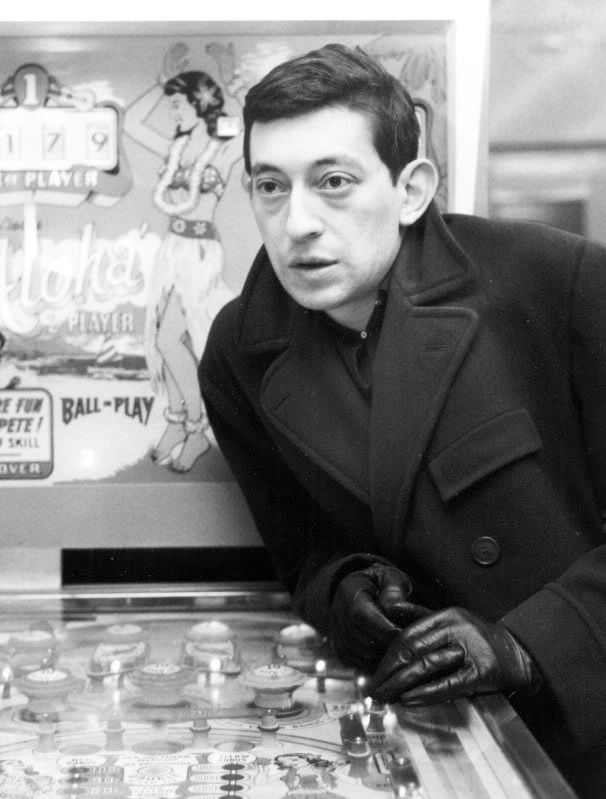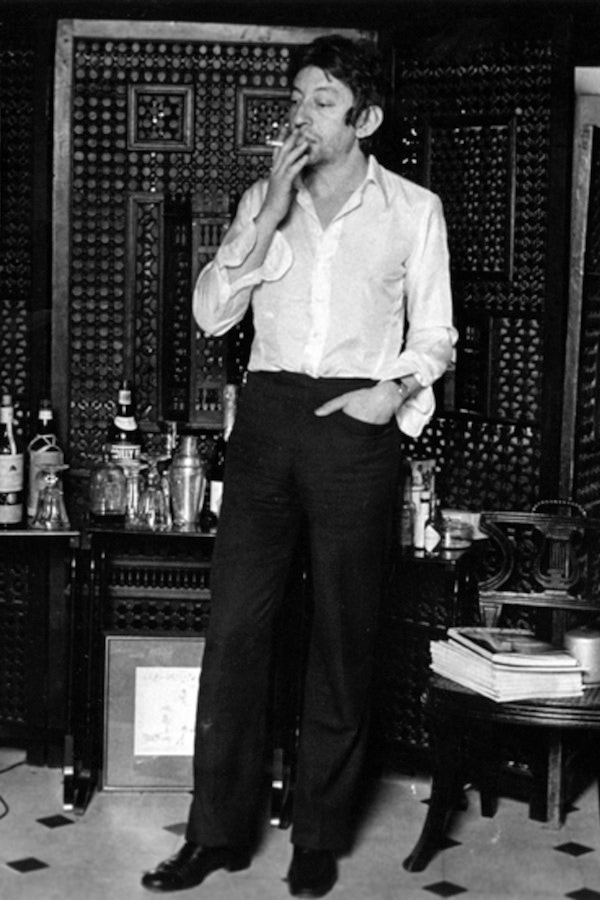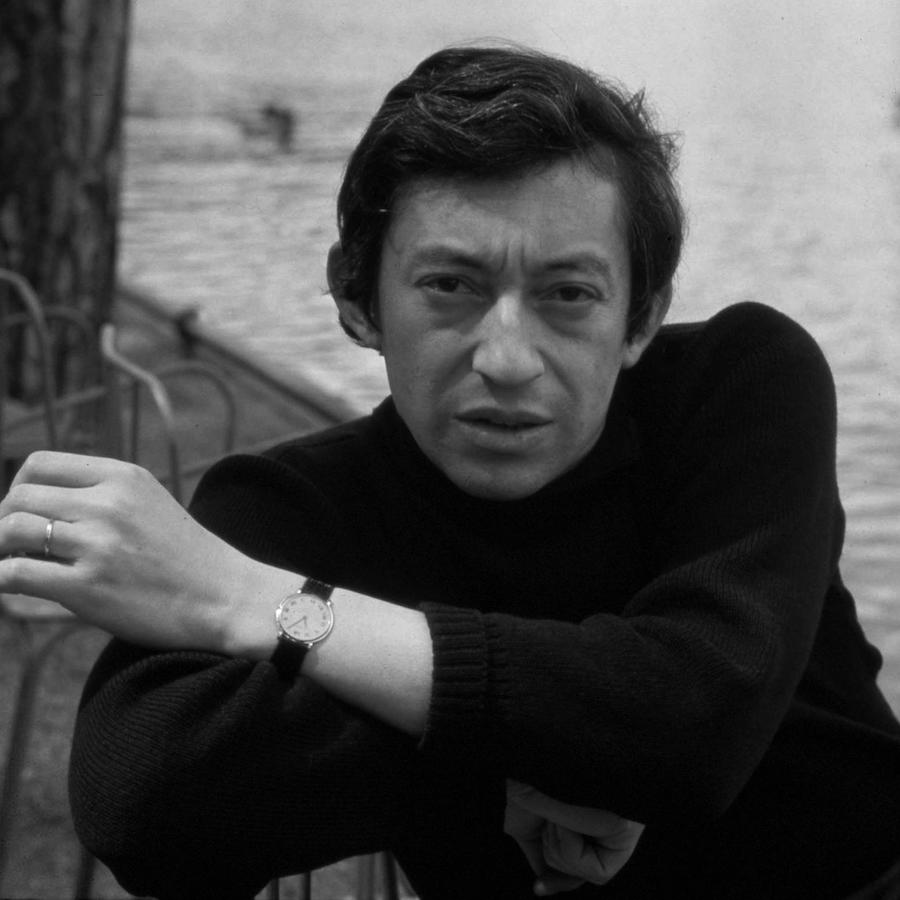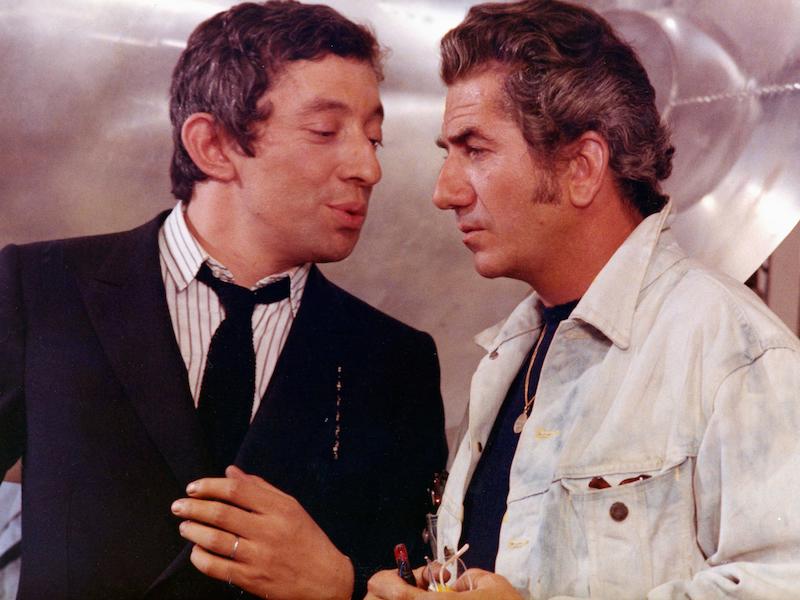 Moving into the '70s, as his passionate and unbridled love affair with British actress Jane Birkin blossomed, Gainsbourg exchanged his suit ensemble for attire that better reflected his rock musician lifestyle. Similar to his English counterpart Mick Jagger, Serge often donned a loose-fitting, coloured or striped shirt, unbuttoned virtually to the navel and finished with a silver chain necklace. His shirt sleeves would either be rolled up or loosely opened at the cuff, whilst the shirt would be tucked firmly into his favoured straight-legged, high-waisted pinstripe trousers. His ankles would be left exposed to reveal black leather penny loafers worn without socks to complete his aura of casual indifference.
Gainsbourg once exclaimed, "I know my limits. That's why I'm beyond." For someone so blatantly conscious of their public appearance, one has to wonder if his style was indeed an inherent part of his nonchalant persona, or if he actually placed a greater importance on his outfits than what came across. However, while the name Serge Gainsbourg will always evoke images of provocation, controversy, and rebellion against conformity, what should not be forgotten was his sartorial prowess, regardless of whether it was intentional or not.