Isaia and the spirit of Naples
The energy of Naples infects all those who visit, and for those tailors who call it home, it is a constant source of creative inspiration...
We are shaped by the places we inhabit, by their rhythms and forms of life, and none more so than tailoring brand Isaia Napoli. For almost a century, the Isaia family business has flourished in a city known for its charisma, energy, and independent spirit. Naples sits in a ten-mile bay on the Mediterranean, at the foot of Mount Vesuvius. The Greeks who first settled the city called it Parthenope, after the siren, a mythological creature who lured sailors to their death with her song. As founding myths go, it's apposite. The city grew to resemble its namesake: rich, beautiful, and dangerous. 'Vide Napule e po' muori,' as the double-edged saying goes—see Naples then die. Caught between the devastating eruptions of Vesuvius and the great warring empires of Europe, it was not an easy place to live. Yet Naples was both a thriving cosmopolitan city and a kingdom which preserved its own language and traditions. The city overflowed with cultural life. Naples invented the pizzeria, created modern opera, and produced a distinct and subversive cinema tradition. But it was also a tough fishing town where manual skill trumped technological solutions. Visitors from Northern Europe marvelled that everything from motorboats to lightbulbs seemed broken, yet the Neapolitan had a special knack of making things work—an improvisational spirit. Naples today inherits this passion for art and independent craft. You see it in the city's unrivalled ateliers for handmade shirts, ties, umbrellas, and suits.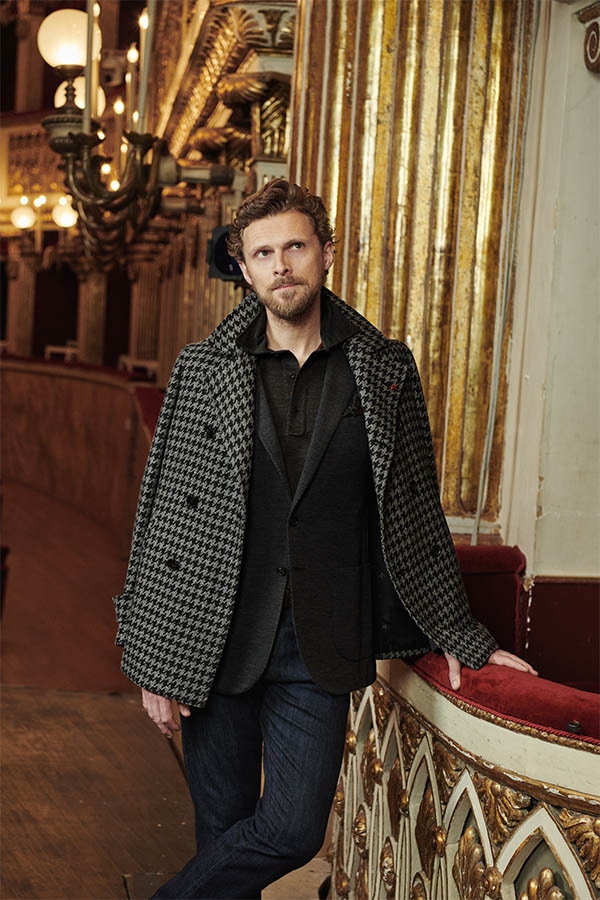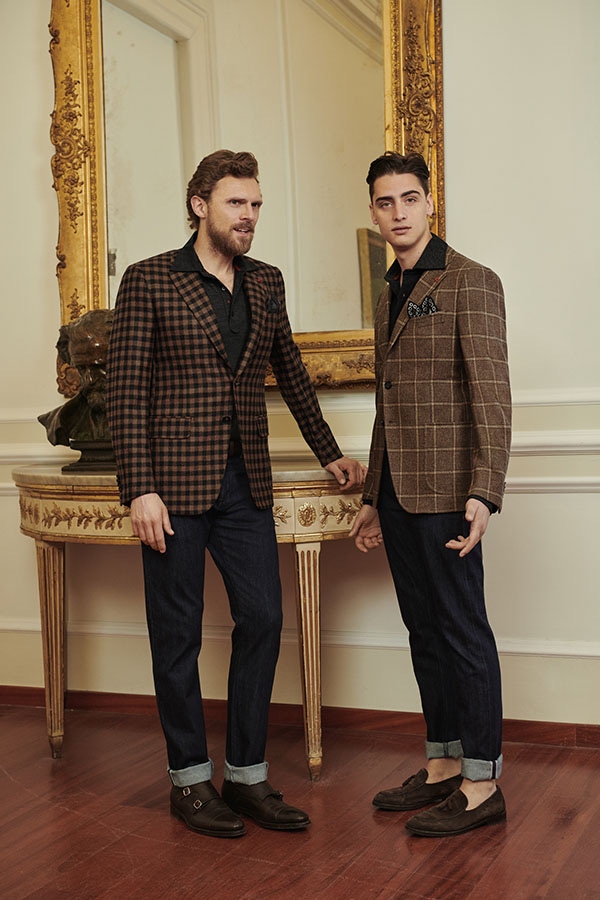 Enrico Isaia started his business in the 1920s as a fabric supplier, before moving into tailoring and, in 1957, establishing a factory in Casalnuovo di Napoli. Enrico's son Gianluca, who now heads the company, is as committed to the city as his father. Asked once about what he would have done with his life if not tailoring, he replied: I'd probably be a sailor. The city's maritime heritage is celebrated in the brand's logos and lapel pins: a branch of red coral, the source of the polished red jewellery popular in Naples, and a lucky charm for its seafaring citizens. We sometimes think of southern Italian tailoring as the antithesis of the stiff-upper-lip English tradition, but Neapolitans are great connoisseurs of the stile inglese. You only need to look at E. Marinella making ties with English silks, or see the old men wearing tweed on a cool afternoon. The Neapolitan innovation—attributed to Vincenzo Attolini—was not to reject the English suit but adapt it. Isaia's jackets have those features we've come to appreciate: a little shorter, a little lighter; casual patch pockets, round like a wine glass; on the inside, unpadded shirt-style shoulders and a thin chest canvas. These aren't just stylistic choices, they are ways of tuning the suit for a city that is crowded, frenetic, and staggeringly hot. They're cut slim but allow for expansive movement. They use bright colours because the summer sun bleaches everything. They hug the body rather than draping over it. In Neapolitan folktales, the hero is the guy with a quick wit and a sharp eye. The guy whose passions get him into all kinds of trouble, but whose silver tongue always gets him out. Isaia has that same charisma, invoking the spirit of the charming, dangerous Neapolitan rake, but always doing it with a wink. Their garments show the same self-awareness and joy: a little detail under the collar or inside the pocket, finished in brilliant coral red. The spirit of a place isn't in its landmarks, but in all the particulars of daily life: handshakes, coffee cups, cocktails after work. Like the city, Isaia's passions emerge through a series of expressive gestures.
SHOP THE ENTIRE ISAIA COLLECTION HERE.