How Lardini remained firmly on the rails with its AW20 collection
Even under duress, the Italian tailor has gone from strength to strength this year – and it's not over yet
For an Italian brand that started out manufacturing lines for big-name fashion houses, Lardini's own house style is remarkably unassuming. You'll find no trend-led design or high-fashion drama; Lardini's clothes wouldn't make any sense on a catwalk – they aren't made to be modelled, they're made to be worn over and over, cherished and loved and cared for.
This sense of responsibility is no doubt infused by Lardini's family values. Run by four siblings, Luigi, Andrea, Lorena and Annarita, there's a sense that the clothes grew up with them, and that this evolution influences the collections: the mix-and-matchability, the borrowing and swapping of details; the strength of identity in every garment. 
Despite 2020 being one of the most difficult years for menswear and retail – in particular those based in Italy – Lardini has stayed on top of its game. From a spring/summer collection that transported us to tropical Havana with innovative fabrics such as Tencel and bamboo, to an exclusive collaboration with White Mountaineering's Yosuke Aizawa that launched earlier this month and delivered a sharp, fresh take on technical outerwear, Lardini's put the legwork in. 
And with every new season, it shows. As their position in the market expands, as does their creativity. For autumn/winter 2020, their leading campaign video celebrates the glamour and cinematic mystery of locomotive travel, taking us along for a ride on the Trans-Siberian express. The anticipation of Siberian landscapes, Nordic territories and permafrost on the journey is offset with a sense of fantasy, movement and beauty in Lardini's designs. Whilst air travel may be off the cards for some time, we're returning over and over to the romance of railway travel, and Lardini's looks are a wistful study in cold-weather wearability.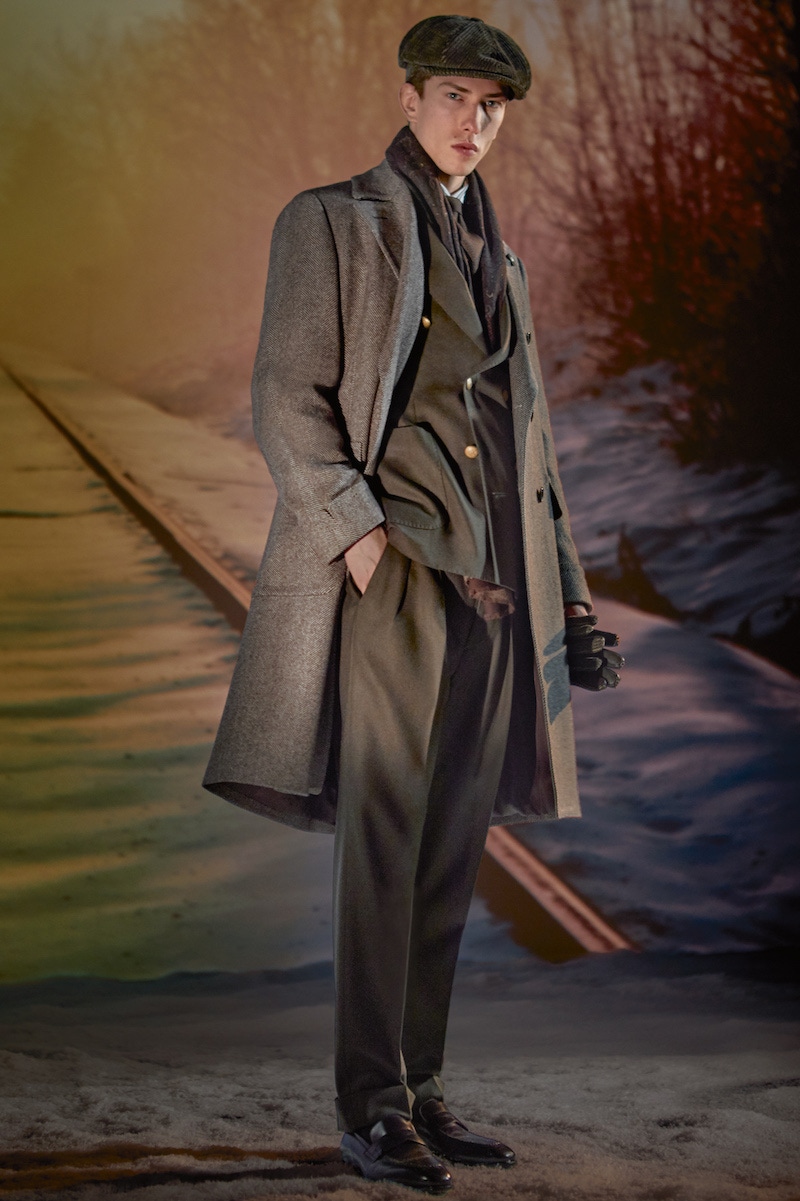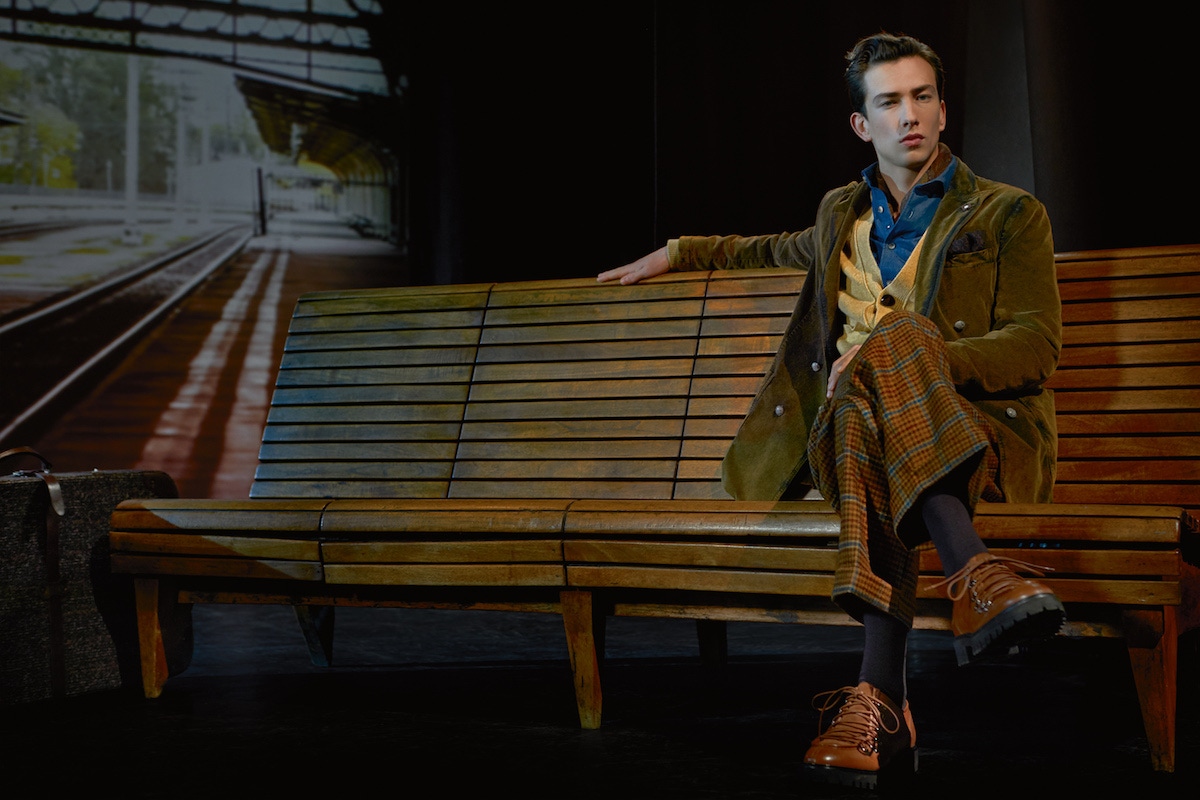 Inspired by the costume cupboard of Russian-revolution epic Doctor Zhivago, La
rdini has created a refined, modern version of the protagonist's bulky double-breasted, high-buttoning overcoat. This season's take maintains the military influence, but has streamlined the silhouette with a sculpted waist, natural shoulder and slim lapel, which also features the tailoring house's signature woollen flower. Available in both navy and camel, the topstitched finish and patch pockets do little to distract from the elegance of the wool, alpaca, mohair and nylon blend. A single-breasted option in navy wool underlines Lardini's understanding of their customer – the more contemporary cut is timeless and versatile, and goes impeccably well with the Omar Sharif-levels of lockdown-induced facial hair that have sprung up among many a gentleman this year.
And Lardini hasn't forgotten what's happening beneath these bastions of outerwear, dropping overshirts in three colourways. The soft fawn colourway comes in cashmere, the sage green in a wool blend and the navy in 100% cotton, and all three are built for layering over fine-knit roll necks and vintage T-shirts – like the rest of the collection, this is a design that works harder than we did trying to keep up with Boris Pasternak's plot. Shop the full Lardini autumn/winter collection.