Lardini: Turning 40 with a Flourish
The lauded Italian tailoring house turns 40 this week and has celebrated the milestone with two limited edition jackets befitting such a momentous occasion.
Turning 40.  It has become something of a momentous occasion in a man's life, a pivotal point when one either grabs the proverbial bull by the horns and charges on through life without looking back, or instead cracks one's neck over a shoulder, peering wistfully into the past, lamenting about what could have been. Needless to say, as a Rake reader, you do not reside in the latter camp.
For Lardini, the famed Italian tailoring house, who is this week celebrating its 40th anniversary, it is heading into its fifth decade as it has each of the previous four - with that verve, vim, and vigour that so proudly marks them out as one of Italy's best producers of fine tailoring, a badge of honour marked by 
a simple iconic woollen flower attached to each of Lardini's jacket lapel buttonholes. 
This detail was conceived by founder Luigi Lardini, who established the business in 1978 and, along with his family, has grown it into one of Italy's most famed tailoring houses. Trends come and go, so too "next big things", but Lardini has stood the test of time precisely because it has been able to continually innovate while staying the same. It's a paradox that is not lost on discerning types who cherish the type of craftsmanship that never stands still, but that always has one eye on history and tradition, while one foot firmly planted in the future.
To celebrate the 40th anniversary, the brand has produced two limited edition navy jackets: a classic jacquard and a knitted woven jacquard,  both embellished with unique reworkings of the iconic lapel flower. They are fittingly smart yet contemporary renderings of the Lardini silhouette and perfect for the man for whom age is merely a number (and an opportunity for a royal knees-up).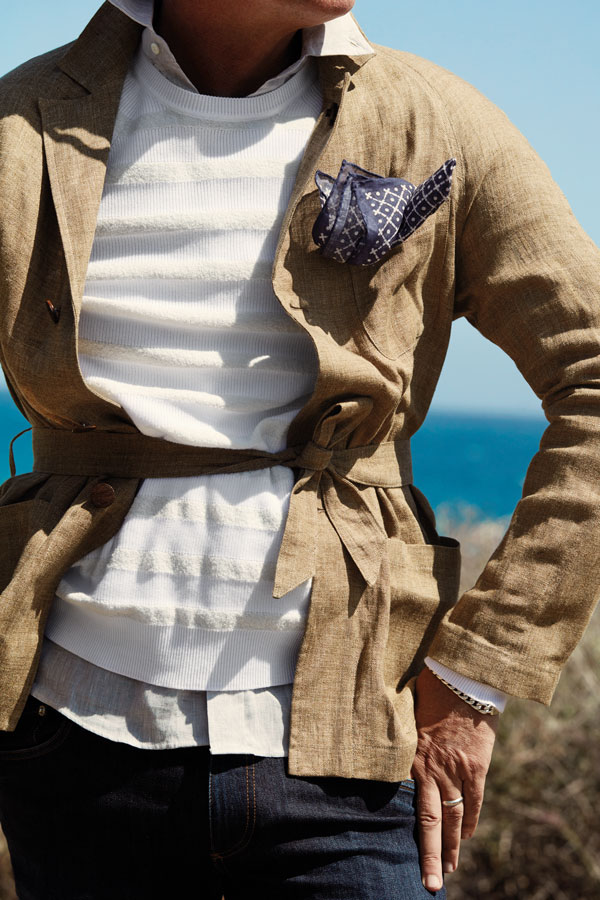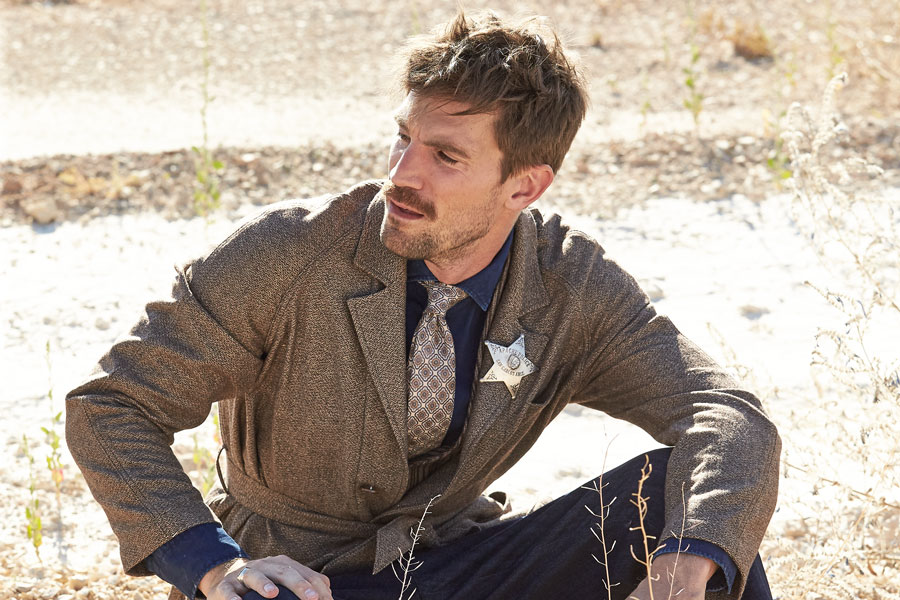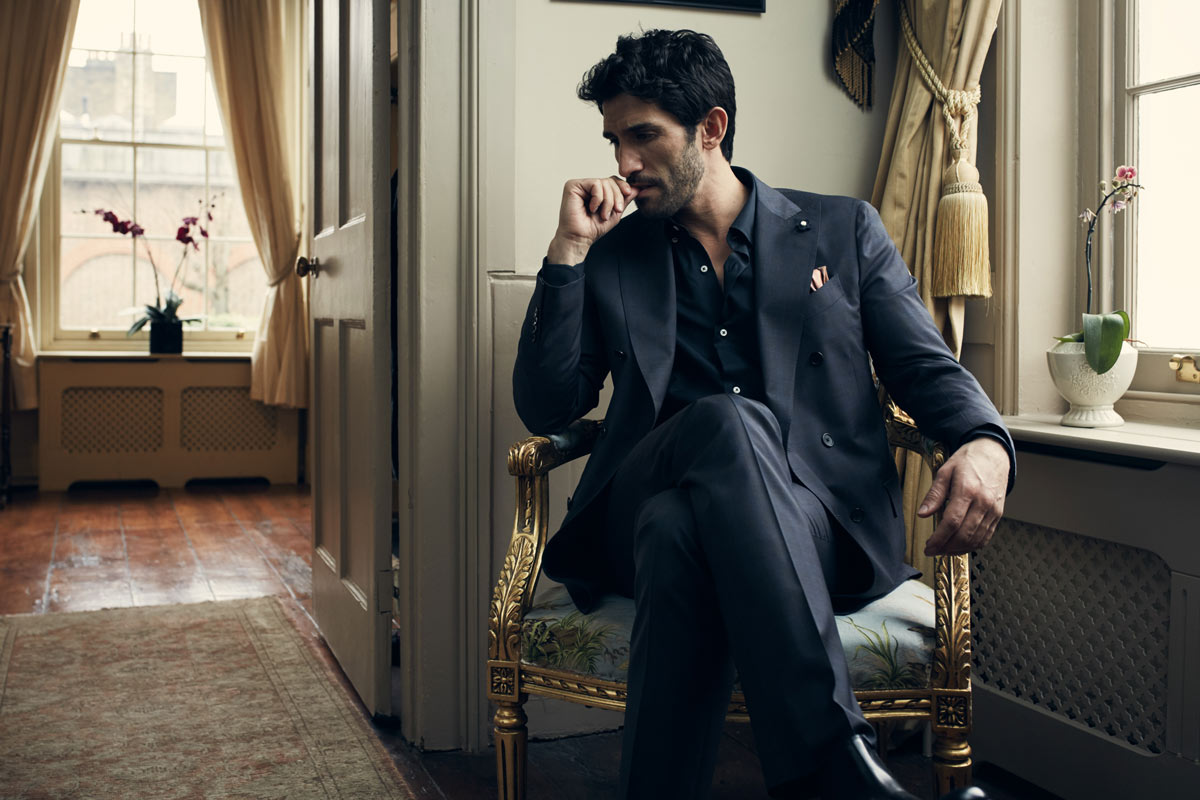 From Filottrano to the World
Forty years ago, driven by a penchant for fine clothing, Luigi started the brand's workshop in Filottrano, creating pieces of such high calibre that some of Italy's most notable fashion houses started commissioning Lardini to realise their own designs. "At first, we were very renowned for quality and the price of our garments," says Luigi, "with excellent production phases for each garment."
It wasn't until 1993, after decades of fine-tuning those processes as well as defining the brand's aesthetic, that Lardini launched its first eponymous menswear collection. Although there's nothing new about elegant tailoring in a place such as Italy, the brand's youthful and innovative approach made it stand out from its predecessors and peers – a mentality it has carried with it to the present day. "The company pays special attention to innovation on the fit of each garment," says Luigi, "and the importance of research and creativity in choosing fabrics and patterns that can give elegance to every single piece."
Now well and truly renowned as a brand in its own right, Lardini is celebrated as a company that takes traditional Italian values and channels them into a high-functioning business: it's still run by the family – including Luigi, brother Andrea and sisters Lorena and Annarita – and yet the company employs 350 artisans and staff in its Filottrana plant; each Lardini piece employs old-fashion techniques and classic tailoring notes, yet the house creates 2,000 styles a year and distributes these to 550 outlets around the world. Thanks to this scale, Lardini is also able to source some of the finest fabrics from the far reaches of the world, including countries such as Chile, Peru, Japan, Korea, China, India, Egypt and England. "Every season, at the beginning of the new collection, we meet more than 150 suppliers with great care and research," says Luigi. "We select the best of them." While Lardini's signature flower offers a slightly whimsical touch, that's not to say that the house's tailoring is anything less than serious. As Luigi says, he and his family's values have always been, and always will be, elegance and sobriety, reinforcing Lardini's commitment to creating pieces that are world-class in both make and fit. What it does show, however, is that no matter how expert the cut, a jacket, coat or suit can still be lighthearted. Here's to the next 40 years...
https://www.youtube.com/watch?v=bcBjDRAeCQE