Mask it Out
The Rake has launched face masks from Dapper Villains and Serà Fine Silk that will not only keep you protected, but also slot seamlessly into your everyday attire.
Whilst lockdown restrictions are relaxing worldwide, precautions must still be taken for and by those that are unable to stay at home. These precautions include keeping a social distance, frequently washing hands and wearing masks.
There are many brilliant brands going out of their way to create masks, initially for key workers, and now for the wider general public that are functional, provide safety and look good to boot. One of those brands is a Bangkok-based duo otherwise known as Dapper Villains. We've teamed up with them to create a selection of masks in timeless colours and patterns, designed to go perfectly with your attire
—
whether suited up and or relaxed and casual.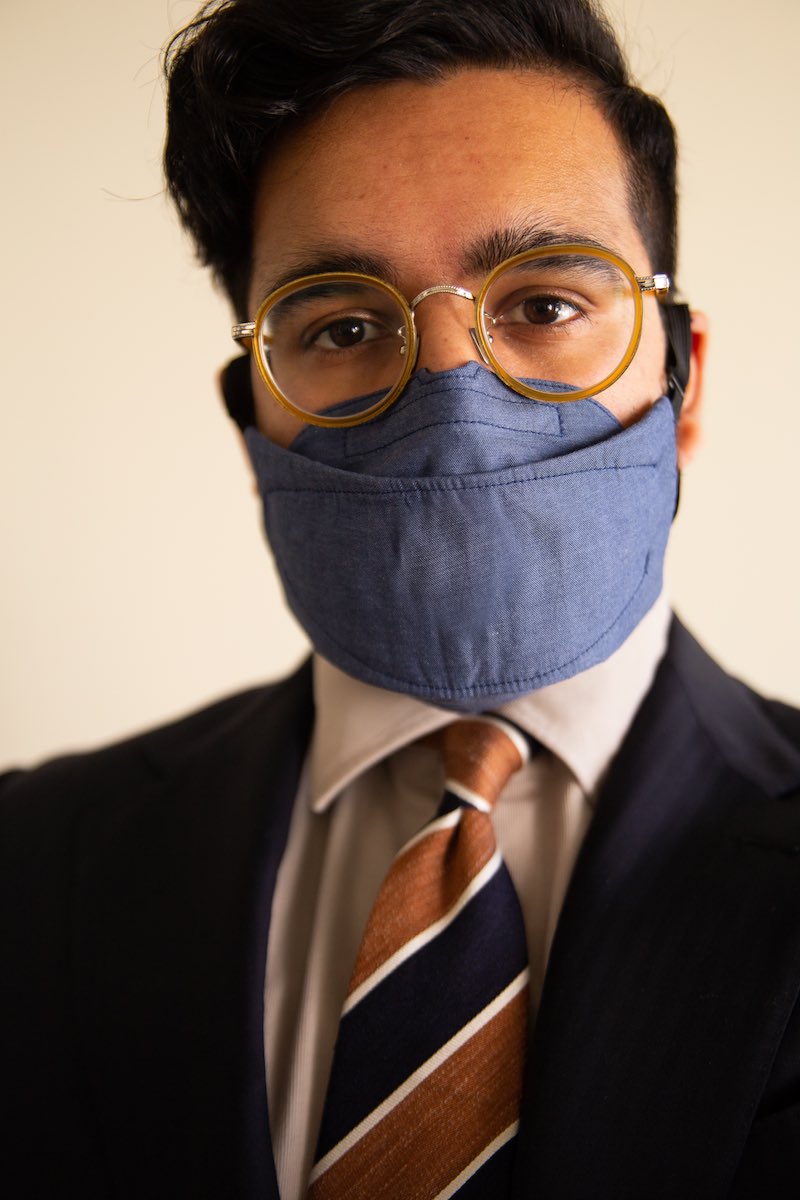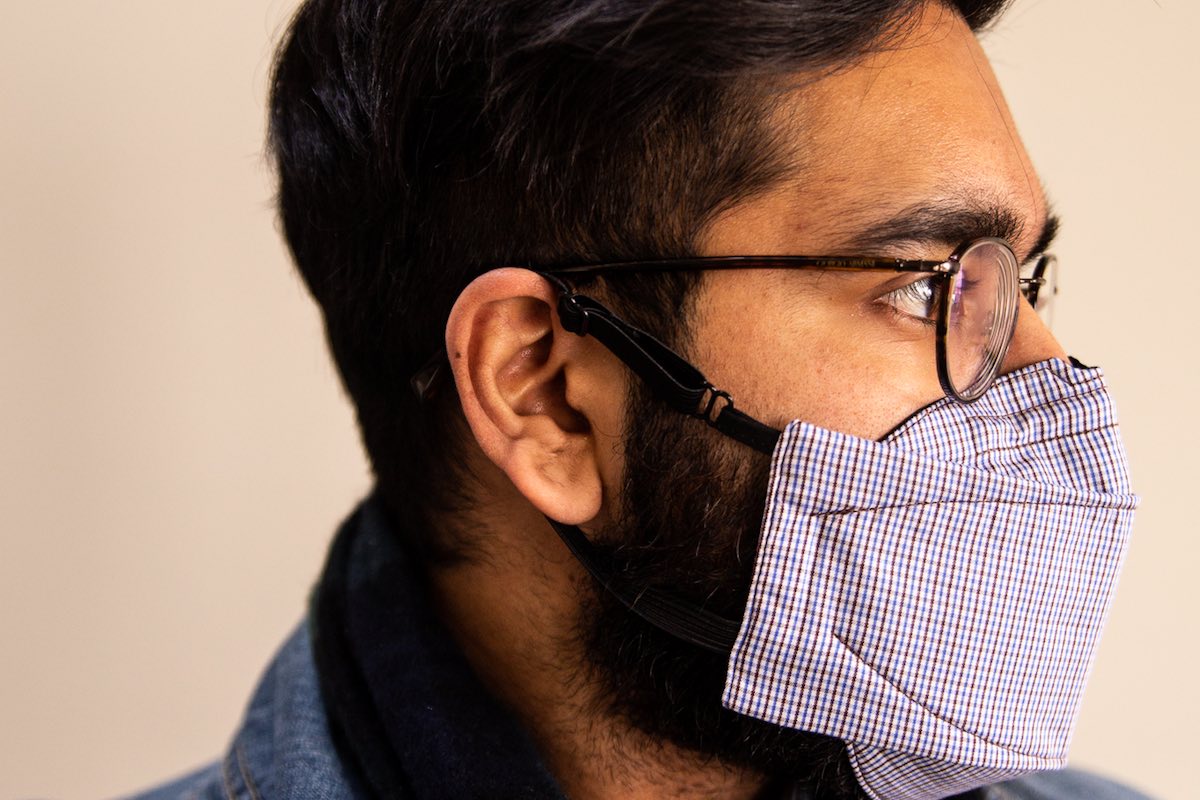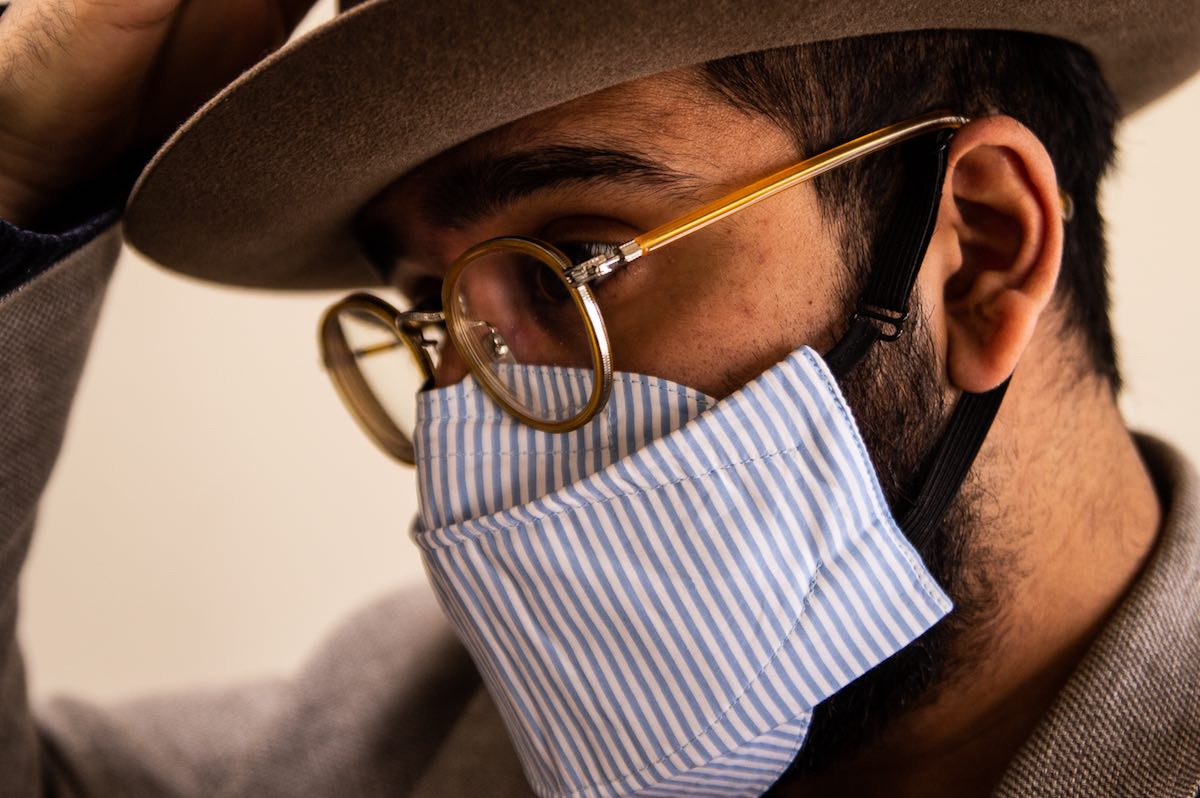 Dana is the founder of Supervillain Haberdashery, a maker of men's bags and accessories. After leaving his career as an engineer after more than a decade, Dana took the dive into menswear tailoring, making custom items whilst applying the same meticulous attention to detail in his new trade. Jai, meanwhile, was born into a multi-generational family of fabric merchants which allowed him to develop a keen eye for sartorial style. The thirst for knowledge regarding textiles has made him one of the most reputable names in the current space, such is the success of Huddersfield Textiles. Together, the duo — along with Dana's wife Jib, a former research scientist — have set out to create sartorially-forward face masks as we embrace the new normal following the COVID-19 pandemic.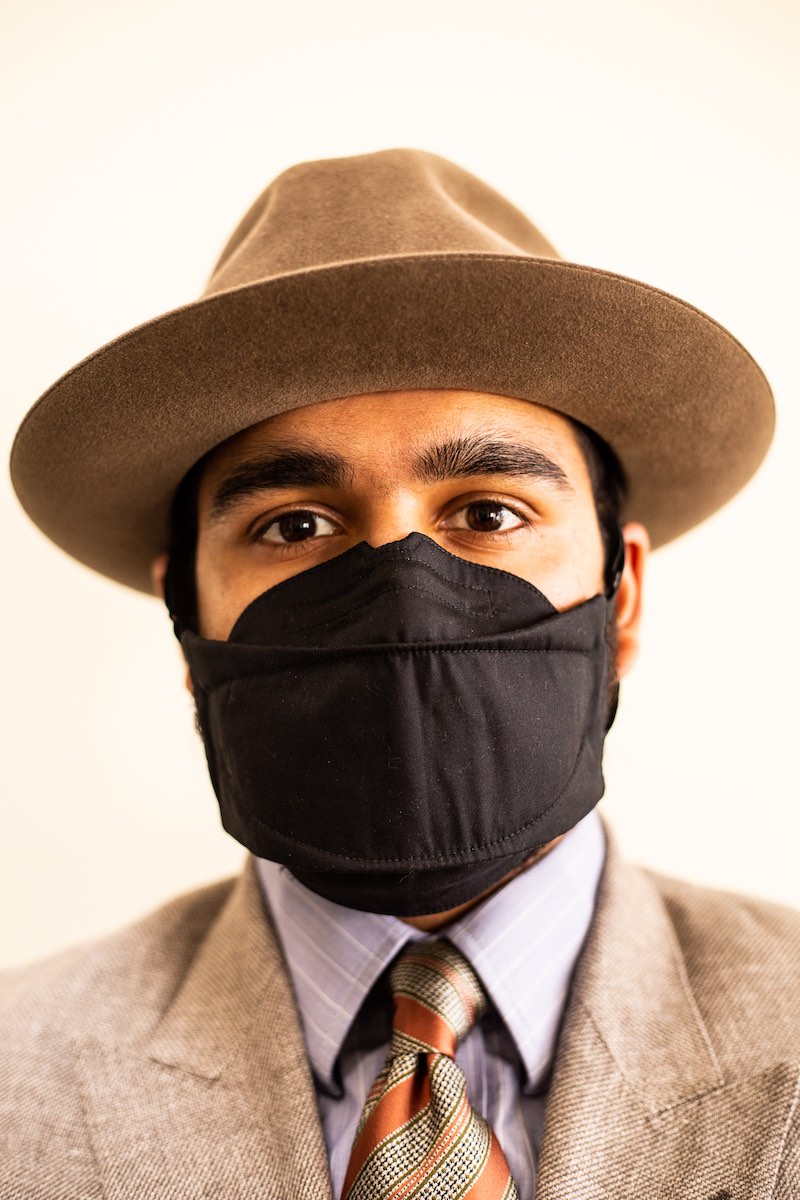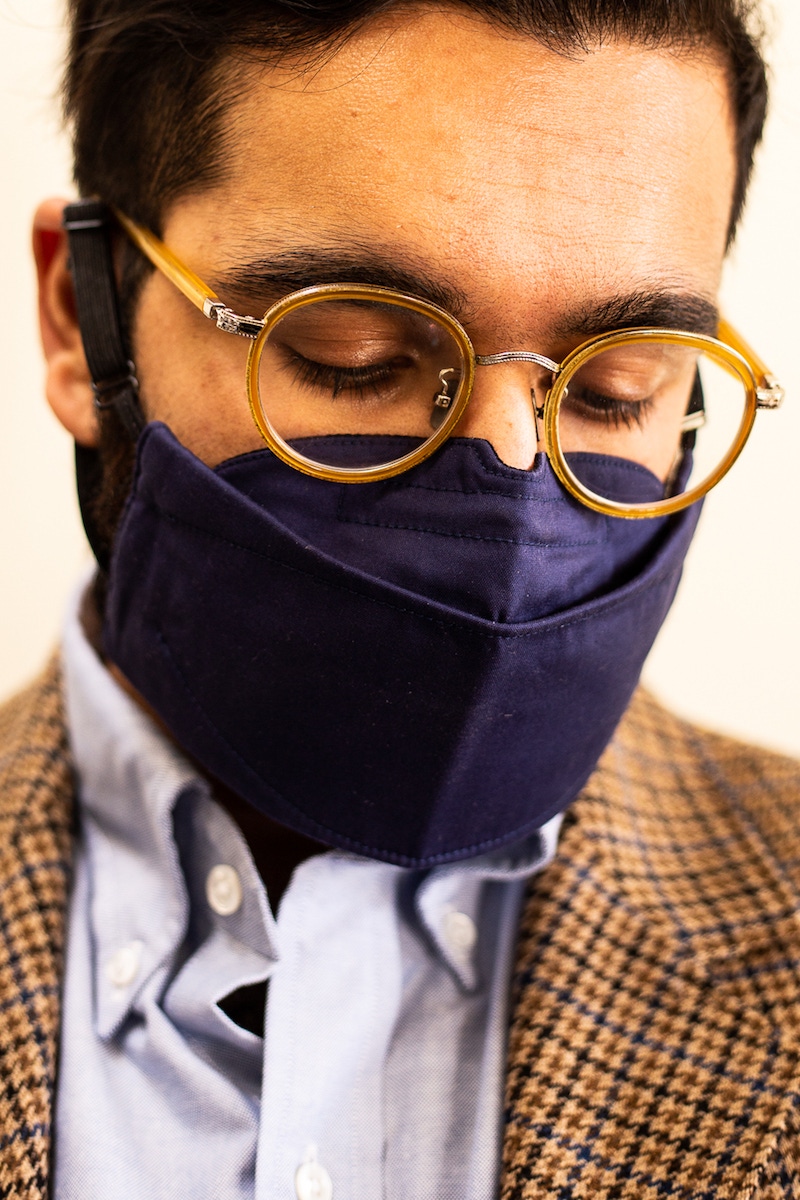 The masks have been designed in accordance with recommendations from the CDC, NHS, and several other academic and authoritative sources, using premium 2-ply 100% cotton and poplins. The outer layer is made from the tightest cotton poplin weave, providing the most resistance to particles. The two inner layers are made from cotton gauze that has a natural resistance to absorption while the inside of the mask is made from a black muslin, offering more filtration via its natural ability to trap moisture. Just like a handmade suit, the mask is able to take on its three-dimensional shape through craft applied to the cut and construction technique. The mask offers a two-layer muslin pocket in front of your mouth where additional filter materials can be placed.
Proper coverage of the face is paramount to the function of any mask, as such the majority of our design decisions were motivated by fit. To ensure the mask contours to the nose, there is a malleable wire support that can be press-moulded to match the bridge of the nose. To prevent the mask from being too tight or too loose, there are adjustable elastic ear loops — adjust their length until the mask is snug against the face but not pulling on your ears.
In the video, I take you through the elements of the masks and how I'd wear them.
In addition to these masks by Dapper Villains, we are delighted to introduce brilliant silk options by none other than Serà Fine Silk. These multi-layer non-medical face mask covers offer a three-layer fabric covering for the best in facial comfort. Made in Italy, the external layer is made of 100% silk, the filter layer with spunbonded non-woven 100% Polypropylene, and an internal layer made of 100% cotton which features a pocket for filters or a surgical mask insert.