Pocket Guide: Anda Rowland of Anderson & Sheppard
Anda Rowland's personal style has distinct menswear influences, but that's not to say she doesn't bring her own brand of flair to the table.
Anda Rowland insists she's not boring, rather that she has a more "traditionally masculine" take on dressing. As the owner of esteemed tailoring house
Anderson & Sheppard
, and with a father who was known for his tidy wardrobe, it's not surprising that this approach has rubbed off on her. "If you find something that fits you nicely, particularly if the quality is good, there's no reason to change," she says. "That's my takeaway or influence from menswear." Anda is sitting in the drawing room of her townhouse in London's Pimlico, which is filled with a trove of artefacts; a Wim Wenders photograph nearly stretches the length of the room, while sculptures, both valuable and inexpensive, are dotted between the furniture. "There are a lot of junky things, as well as things that are a little bit more individual. I like ceramics a lot, as you can see – I've got a couple of Martinware birds as well." Much like her collection of art, Anda's wardrobe is full of considered pieces, which she punctuates with meaningful accessories. Her everyday uniform consists of variations of the same style: her favourite pair of trousers are by Céline, of which she has a range of different styles and colours; the shirt she's wearing, by Italy-based
Marol
, she also has in linen, cotton and silks of different colours. "I have five skirts that are exactly the same, just different materials," says Anda. "It sounds like I'm boring, but it's in the styling. It's just like with menswear – one dark blue suit can look completely different, depending on how you play around with it." Her father, Roland "Tiny" Rowland, dressed in much the same way: "He mostly wore navy suits, cream shirts with his initials, gold cufflinks, a gold watch and John Lobb black shoes. And he had a lot of those – he just repeated." Anda says he also had a valet who took care of his wardrobe – another important lesson she's learnt. "I have a very good alterations tailor, who can change pretty much anything. So rather than getting rid of something, I repurpose things. Not only hemlines but shapes, sleeve lengths, necklines, whatever. I think that's something that people don't necessarily take advantage of." While Anda's style has clear influences, she's definitely brought her own flair to the world of menswear, which is evidenced not only through what she wears, but also the way she lives – with vibrancy and a touch that's decidedly unique.
Click through the images below to find out more.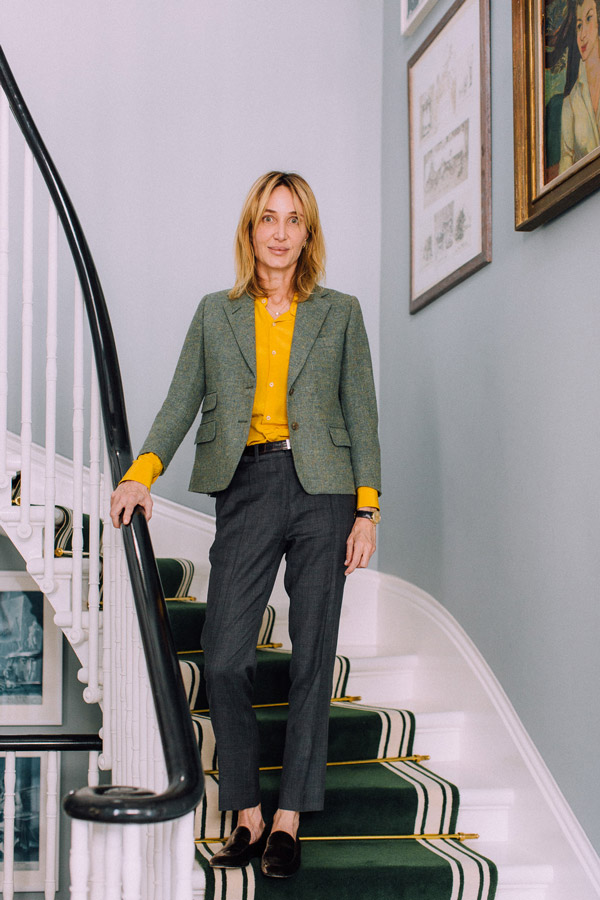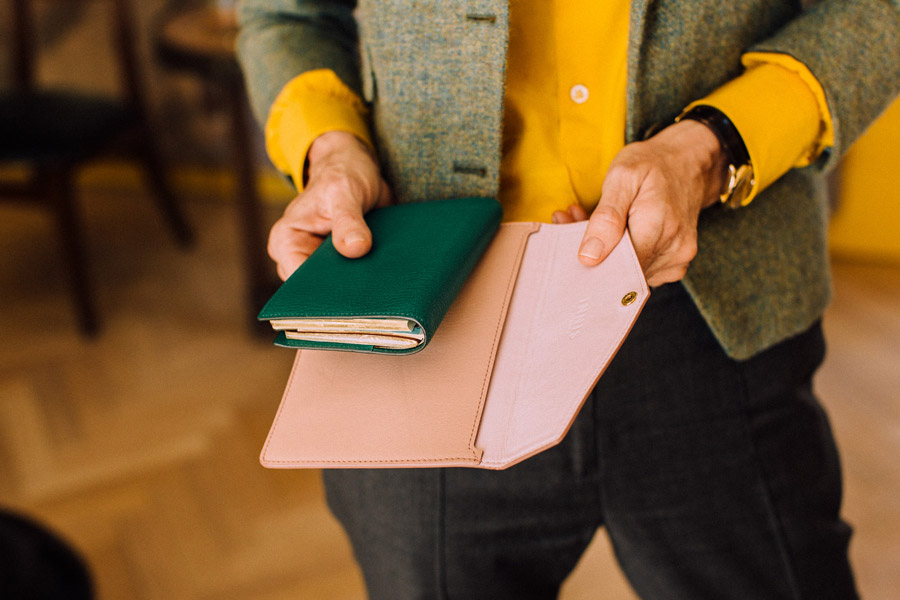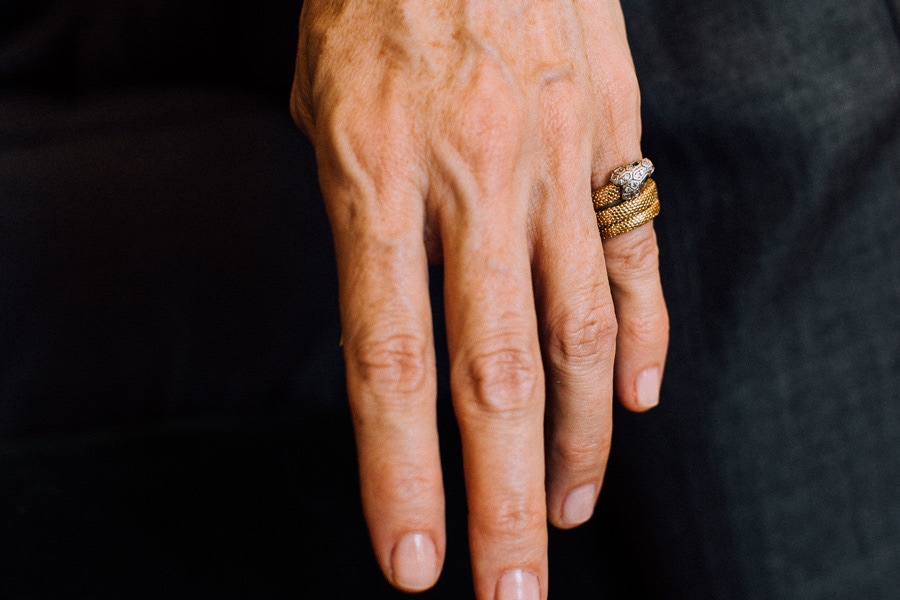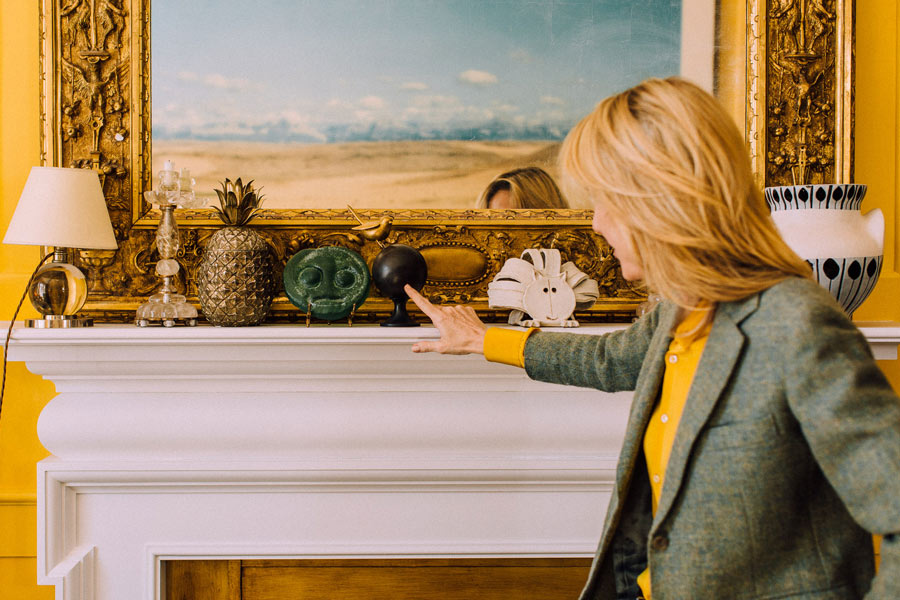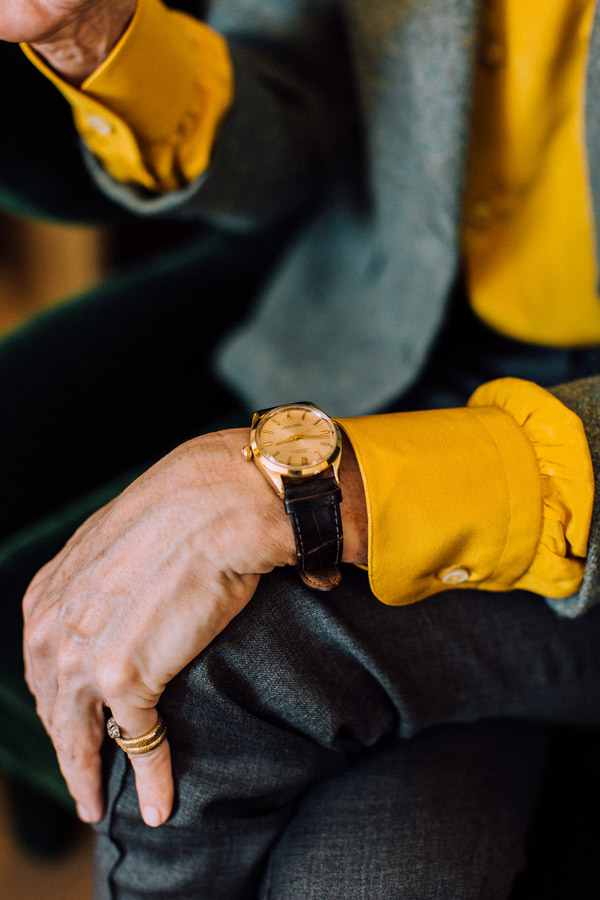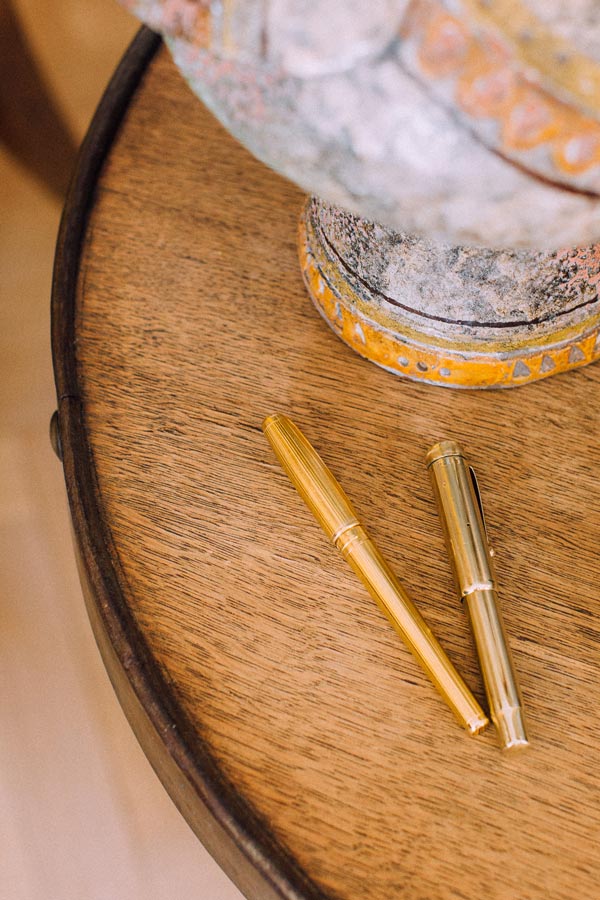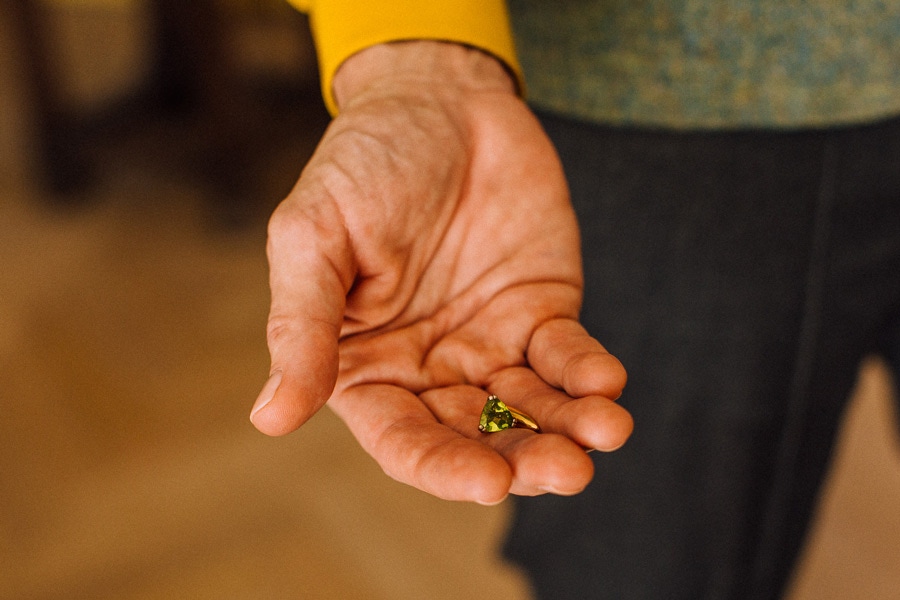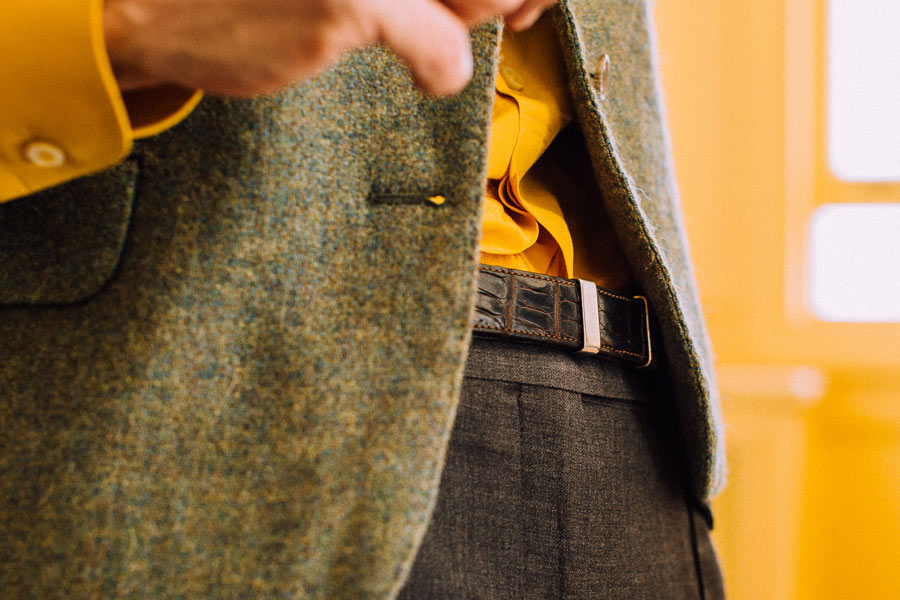 These loafers are from Gianvito Rossi in Paris, which Anda sources during her regular visits to the city. "I had one pair in another colour, and basically had another six pairs made from velvet swatches."