Santa Maria Novella: The Oldest Pharmacy In The World?
The Rake uncovers the world's oldest pharmaceutical and grooming products company, founded in 1612, and questions whether modernity has shaken its historical foundations.
If The Rake were to curate a 'most rakish city guide', the Tuscan beauty Florence would sit highly on our list. Also referred to as 'The Athens of the Middle Ages', it's the birthplace of the Renaissance and has played home to some of our civilisation's greatest creators including Sandro Botticelli, who composed the iconic The Birth of Venus, the architectural-god Filippo Brunelleschi, famed for building the cupola of Florence's notorious Duomo and of course the polymath Leonardo Da Vinci. Such aforementioned company has, along with many other greats of our civilisation, sculpted Florence into one of the world's most beautiful, culturally-rich and rakish cities. It's also the peacocking capital of the world, playing host to the acclaimed Pitti Uomo tradeshow. A physical fountain of knowledge — it's a go-to for intellects and culture-vultures.
Now that we are in August, The Rake has panned its scope to focus on houses that uphold excellence and still today practice traditional values of manufacturing, craftsmanship and are extremely rich in heritage and history. Located on Via della Scalla, a quiet street in western Florence, is Officina Profumo-Farmaceutica Di Santa Maria Novella, or simply Santa Maria Novella. They are officially the oldest pharmaceutical and perfume company in the world who are impressively able to trace their roots back to 1221 (officially founded in 1612), when friars began to study and experiment with local herbs in the gardens of Tuscany. The company is now headed up by their President, a gentleman named Mr Eugenio Alphandery, who came to the house's rescue in 1989. Taking the company's history and heritage in his stride, he has positioned them in the market as the leading pharmaceutical and grooming company in the world. I caught up with Mr Alphandery to gain further insight into its immense story.
From the middle of the 14th century, the city of Florence was divided into four districts: the Holy Spirit in Oltrarno south, Santa Croce in the east, San Giovanni in the north and Santa Maria Novella to the west. The iconic church of Santa Maria Novella is a gothic-renaissance place of worship, and is the only church in Florence that still has its original façade. Inside there are works by likes of Vasari, Giotto and the already mentioned Botticelli. "Santa Maria Novella is one of the most important churches in Florence and it is very interesting to visit the complex of Santa Maria Novella, and to try and reconstruct the structure and the functionality of the space when the complex was one reality," Mr Alphandery explains. Running out the back of the church is the Grand Cloister, a visit that must be made if you are in the great city, it serves as a distinguished monument to the religious and artistic history of Florence, featuring valuable examples of Florentine paintings from the 14th and 15th centuries, and plays host to Officina Profumo-Farmaceutica Di Santa Maria Novella.
"The house turned commercial in the 17th Century, after being acclaimed by the Medici family, one of Europe's most powerful dynasties."
I challenge you to muster up a house, or company, and look into history and conjure up evidence of their existence to such an extent as 1221. Its longevity is virtually unmatched. Santa Maria Novella boast a vast range of products, from perfumes to chocolates, lotions to their infamous and top selling, pot pourri plus many more. The brand turned commercial in the 17th century, after being acclaimed by the Medici family, one of Europe's most powerful dynasties who regularly used its products, whether it was for grooming and medicinal purposes or to simply make their grand homes smell wonderful. As a result of the Medici's seal of approval, Mr Alpandery goes onto add that "the Officina Profumo -  Farmaceutica di Santa Maria Novella was then born with an emblematic name that gave precedence to perfume or the ephemeral, rather than the curative aspect of more spiritual inspiration, the medicinal or pharmaceutical."
Now a global house, they have stores in France, Spain, Russia, the Middle East, Asia and North and South America. You can buy their products through online retailers such as Mr Porter, and naturally their price points are high, warranted due to their heritage and quality of ingredients. With centuries of history they are a brand who command respect, admiration and application, suitable for men and women of all ages, whether they are applied to your body or home.
One of the most interesting thoughts on houses like Santa Maria Novella is how they are able to maintain their heritage, history and traditional processes in the 21st century, when everything and anything has become technical this, technical that. It's always a hallmark of a brand when they can deliver at the highest standards on both ends of the spectrum. Mr Alphandery says that, "tradition and innovation has been and still is the 'motto' of Officina Profumo – Farmaceutica di Santa Maria Novella. It's a principle I have tried to apply both to broadening the range of products and to opening shops and corners abroad."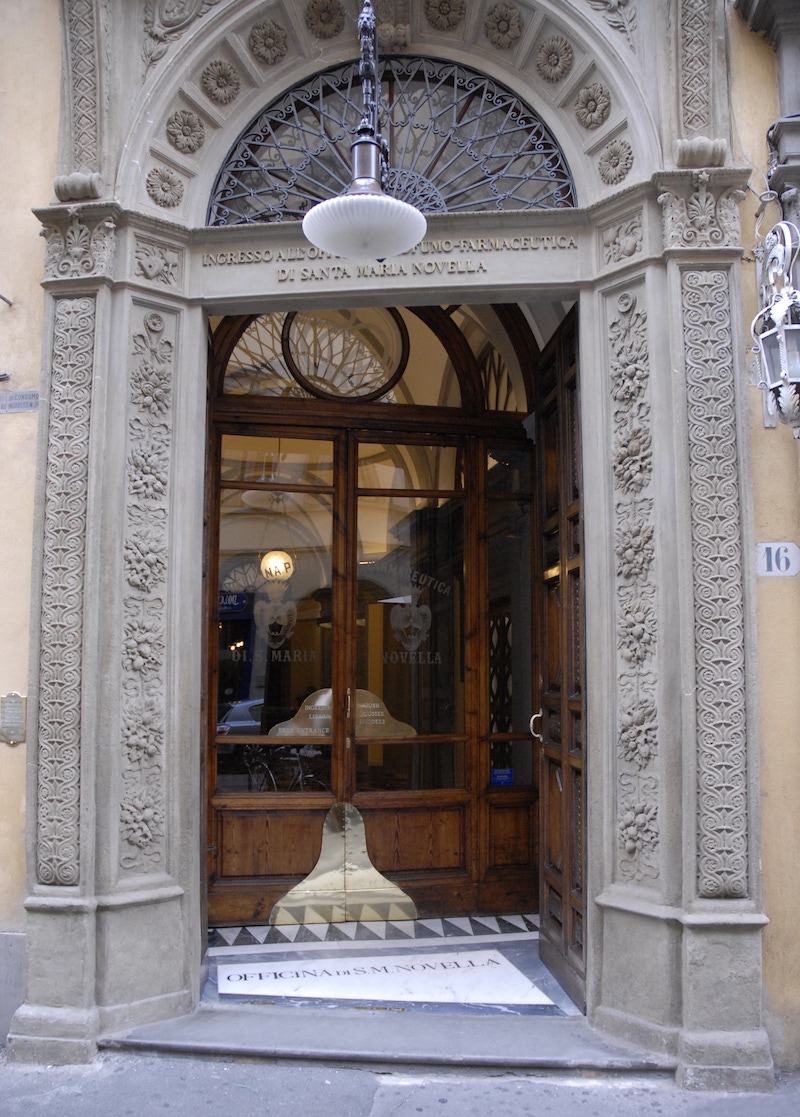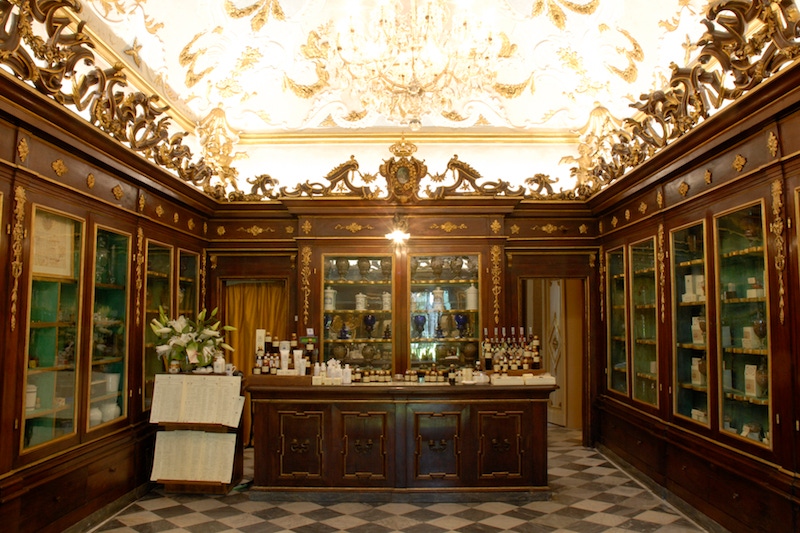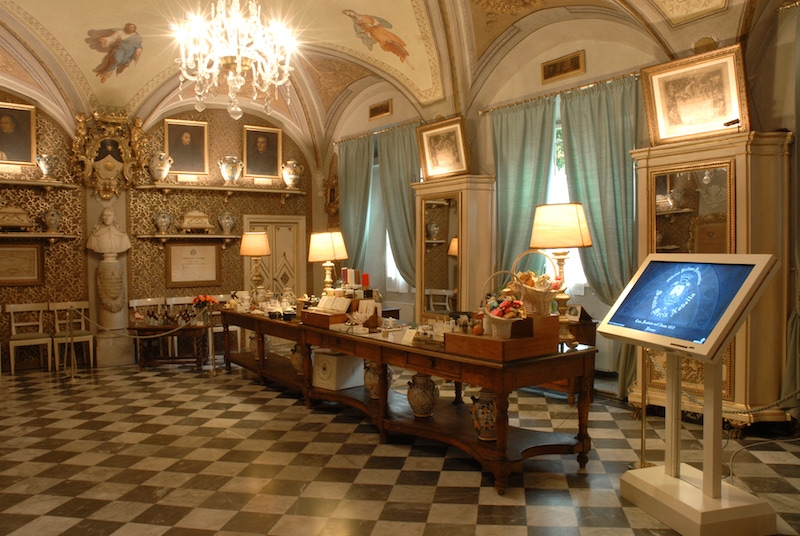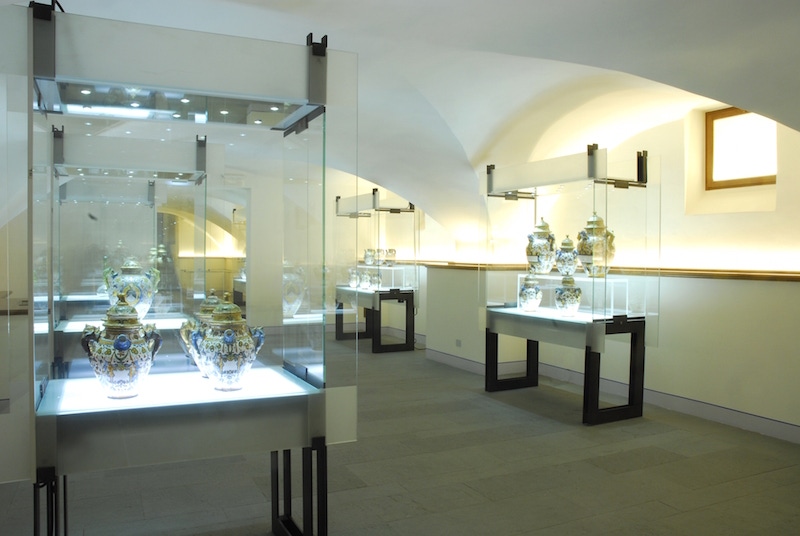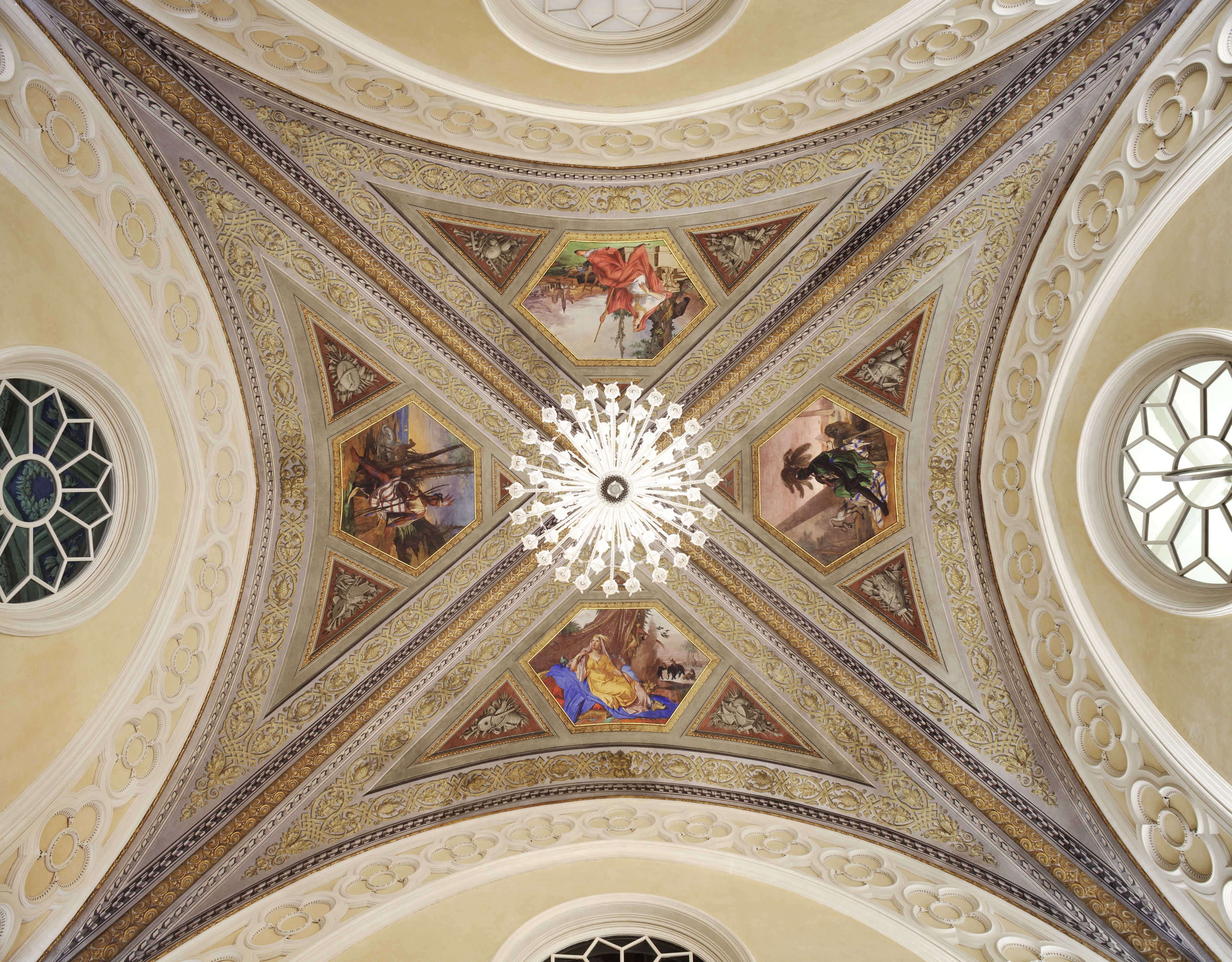 There are two sites in Florence, the ancient store-come-museum and its factory, which is on the outskirts of the city and was acquired in 1999. It is there where the complex balance of tradition and innovation comes into play. "Raw materials of the highest quality are still used and the apothecary father's artisanal procedures are still followed, yet the company avails itself of modern technology and state of the art equipment. Visiting our factory is like entering five different craft work-shops." Mr Alphandery has a background as an engineer and as a result "had to invent much of the equipment, as there was nothing on the market suited to our particular raw materials and processes of production" and that believes that Santa Maria Novella combine "tradition and innovation, to produce and sell historical products through the use of research laboratories where they also produce innovative items."
Overall, it's a fine yet complex equation that adds up to why they are a house of the highest level. Their history and heritage are vitally intrinsic to the company, but modernity has requirements. The fact that they can still retain their heritage and add in modern technology (touch screen devices have been installed inside the shop) to push the company is highly commendable. As previously stated, the quality of their products warrants their high price points and there is something for absolutely everyone. Whether you are wanting to up your scent game with their top seller Acqua di Santa Maria Novella Perfume and their already mentioned pot pourri, which is a mixture of buds, leaves and flower petals typical of Florentine hills. "We still use a manufacturing process the Dominican monks practiced 400 years ago. As a result, it makes it so appreciated and well-known."
Partly due to the store being listed in travel guides and books, they have in recent years had a consistent surge of tourists, eager to smell the history, which resulted in the touch screen devices being installed. A tour guide without physical presence? Does that mean they have lost their historic touch? I strongly believe no, because as Mr Alphandery so elegantly explained, "it's important to make use of all the means at our disposal, modifying them to suit our needs, as well as to apply new technologies in an innovative way, whether in systems of production, in the handling of stocks or in the shop." It's hard to look back and not think forward these days, what does the future entail for this one-of-a-kind brand?  Well, Mr Alphandery respons with the punchy repose that "the future will be based on the maintaining of the historical part whilst increasing the innovative one."
What it boils down to is that because of their unparalleled history and heritage, as well as their undying resolve to produce exceptional grooming and pharmaceutical goods, Santa Maria Novella's products (which are contained in classical and understated branded packaging, synonymous with Florence's history with art and culture), come with The Rake's guarantee, and should be in your bathroom cabinet or placed on your mantel in your hall.
www.santamarianovellausa.com