Single Minded: The Women of Warren Beatty
He couldn't even commit to dinner, Shirley MacLaine once said of her brother, Warren Beatty. Thirteen thousand women — an estimate of the number of Beatty's sexual conquests — might concur. Originally published in Issue 40 of The Rake, Stuart Husband writes that it's a wonder he had time to become one of the most important figures in Hollywood, the man who bridged the gap between the old studio system and the freewheeling seventies.
The song is an early seventies paean to rampant narcissism, a sonnet to self-regard:
You walked into a party/ Like you were walking onto a yacht/ Your hat strategically dipped below one eye/ Your scarf it was apricot/ You had one eye in the mirror as you watched yourself gavotte/ And all the girls dreamed that they'd be your partner, they'd be your partner, and ...
By the time Carly Simon released You're So Vain, she'd had relationships with Mick Jagger, Jack Nicholson, Kris Kristofferson and Cat Stevens, but, as far as the wider world was concerned, there was only one contender in her pack of previous paramours who more-than-probably thought the song was about him. After all, Warren Beatty had a lot to be vain about. His allure was already legendary. "He was Captain Cool, Mr. Natural," wrote Peter Biskind in Star, his biography of Beatty. "It cost considerable effort to present a lacquered exterior like his, but you never saw the gears grinding."
Beatty was also an exceptional filmmaker, who commanded above- and below-the-title billing with his leading-man looks and writing-producing-directing talent, and shared with Orson Welles the distinction of being nominated in four Oscar categories (for 1978's Heaven Can Wait and 1981's Reds). And he was an Olympian womaniser. Those who've attempted the spreadsheets reckon that a tally of nearly 13,000 conquests — from Natalie Wood to Julie Christie to Madonna to Annette Bening, his wife of the past 23 years — is a conservative estimate.
"He was Captain Cool, Mr. Natural," wrote Peter Biskind in Star, his biography of Beatty. "It cost considerable effort to present a lacquered exterior like his, but you never saw the gears grinding."
He approached both scene-making and seduction with the zeal of the late convert. He was born Henry Warren Beaty in Richmond, Virginia. The family was Baptist, and Beatty had an oestrogen-rich childhood, with his mother, sister, aunts, great aunts, and a bevy of female cousins. Despite, or because of, this, he remained a virgin until he was nearly 20, but was always preternaturally receptive to women and their needs. "It was like he heard them calling to him on different frequencies," Biskind says.
After toying with the idea of pro football, Beatty moved to New York City, where MacLaine was already appearing on Broadway. He declared his seriousness by adding a 't' to his surname and stating that it rhymed with 'weighty' rather than 'wheaty'. By 1959 he was dating Jane Fonda. "He was so cute, I thought he was gay," she said. "He liked to play piano in a piano bar — what were the odds he was straight? Shows you how dumb I was." (Later, Beatty returned this sort-of compliment by saying that Fonda gave the best blow-job in L.A., owing to her ability to "virtually unhinge her lower jaw, like a python".)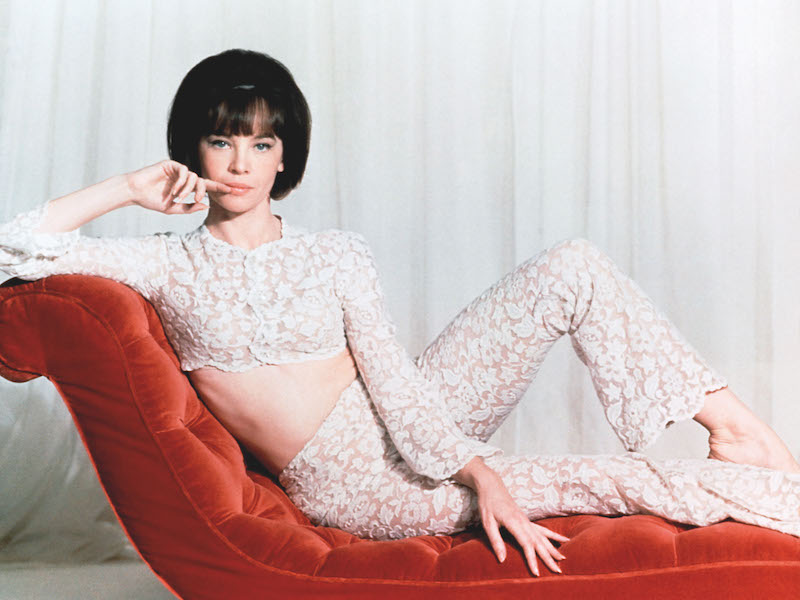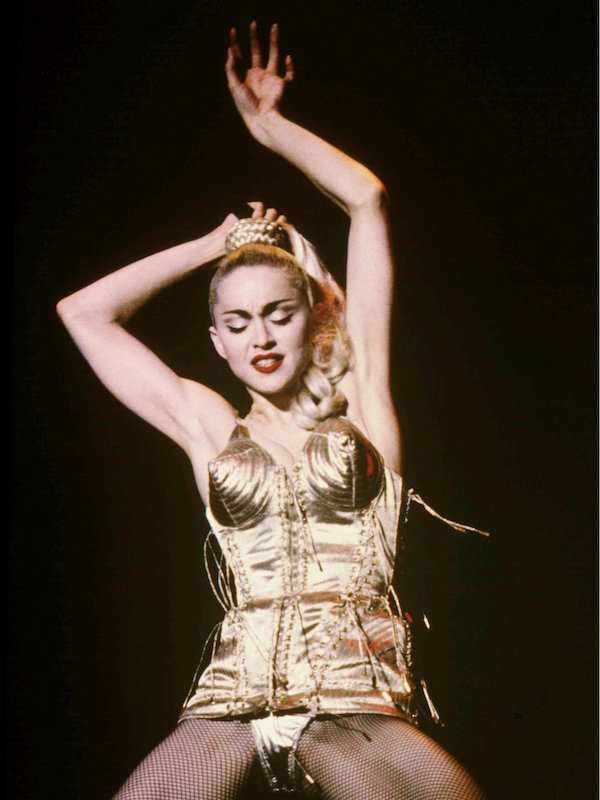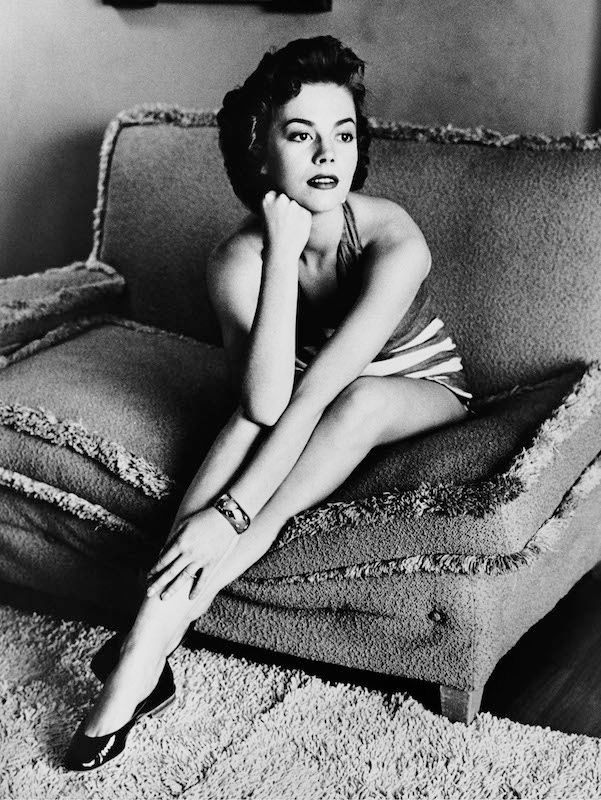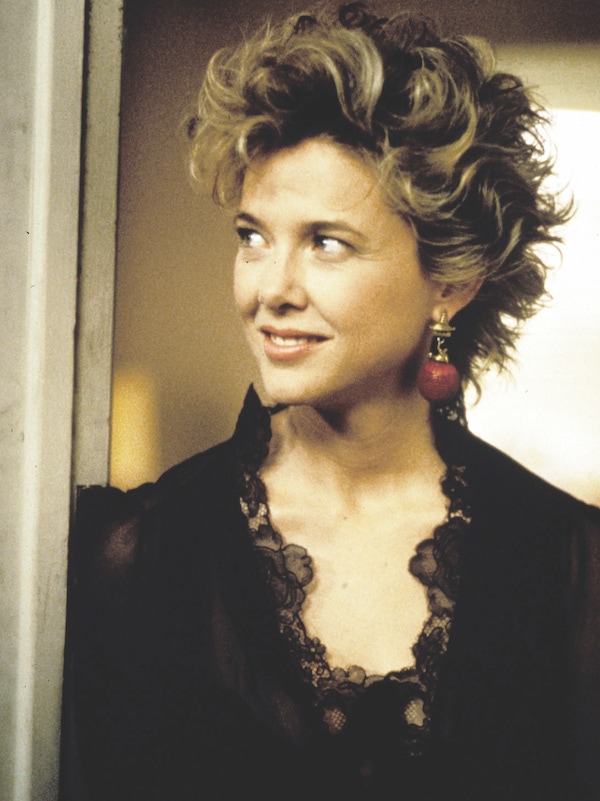 At the same time, Beatty was developing his playboy reputation, scouring Vogue lingerie ads, head shots from casting directors, and 8-by-10s from modelling agencies for potential bedmates. "Women are like a jar of olives," he averred. "You can eat one, close it up, or you can eat them all." He hooked up with — and got engaged to — Joan Collins, who was then being promoted as Britain's answer to Elizabeth Taylor. "He likes to mould his women," she said. "I had to stop drinking because Warren never drank. I had to take vitamins because he did. He would be calling me 36 times a day. And he was insatiable — three, four times a day, every day. I felt like an oyster in a slot machine."
Beatty was as single-minded in his pursuit of stardom. By the time he came along, James Dean was dead, Marlon Brando had descended into self-parody, and the new wave of leading men (Tab Hunter, Troy Donahue) were somewhat tepid. Thanks to the ministrations of screenwriter William Inge (who was gay, and fancied Beatty), he won the role of Bud Stamper in Kazan's Splendor in the Grass, a torrid small-town romance in which he starred alongside Natalie Wood. Inevitably, he subsequently embarked on an affair with Wood, their status as a couple sealed by Time magazine's verdict that "Beatty has that certain something Hollywood calls star quality".
Over the years Beatty would have as many flops — including omnishambles like Ishtar — as hits, and he now turned out five stinkers in a row (The Roman Spring of Mrs. Stone, in which he played an Italian gigolo, was notable mainly for Beatty's fake 'man-tan' and the fact that he took longer in make-up than co-star Vivien Leigh). Meantime, he was turning the notion of the casting couch on its head, as it were, sleeping around and moving up the ladder. He and Wood broke up. "Warren goes through women on an industrial scale, but he does it with charm," Wood said, valiantly.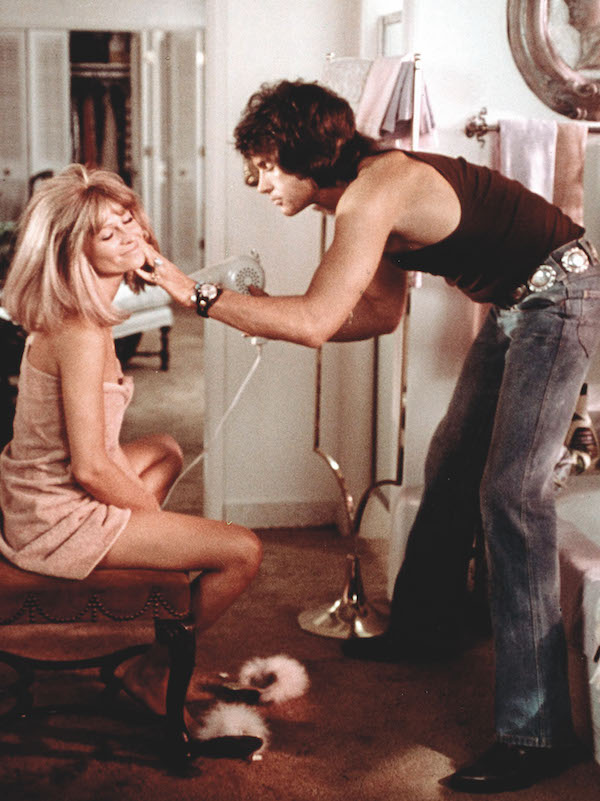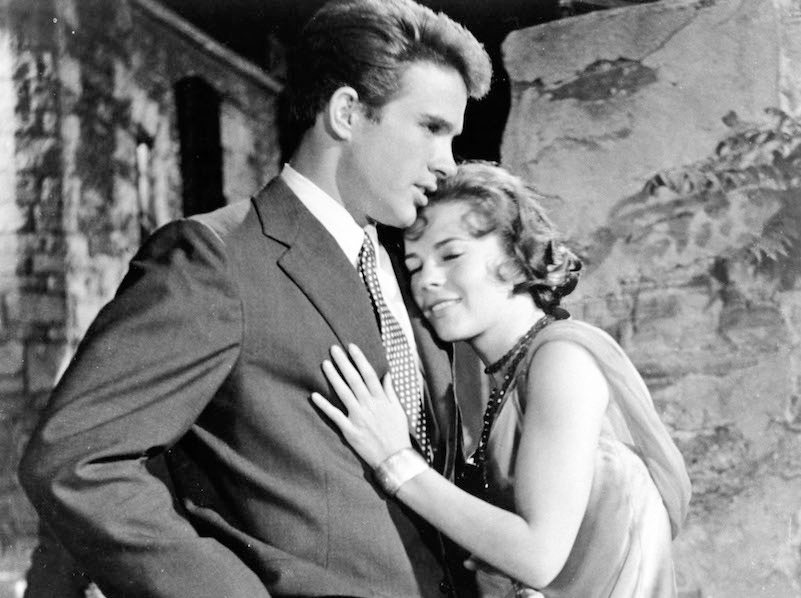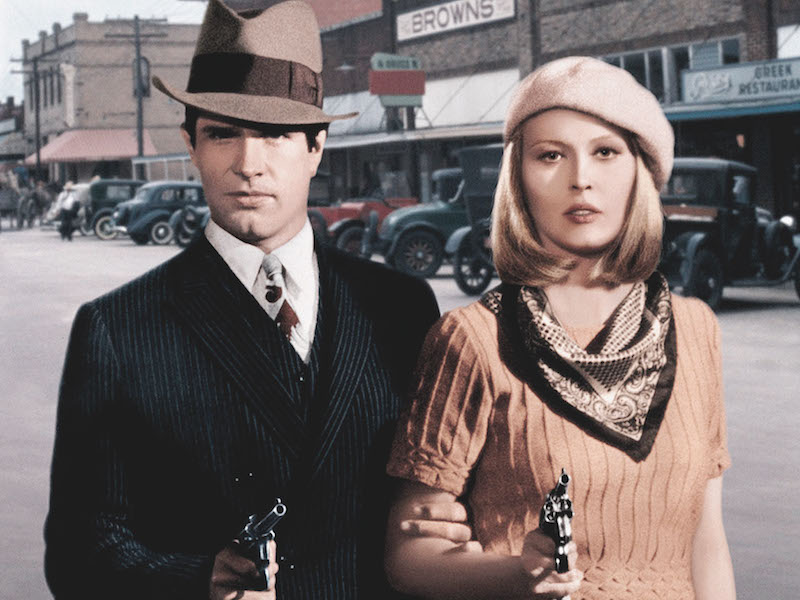 Work-wise, Beatty had been burned by the experience of What's New, Pussycat? (named after his customary greeting to women on the telephone as he plied them for gossip), a Don Juan-esque comedy in which his leading role was scaled down as co-writer Woody Allen's was beefed up. He bailed (Peter O'Toole got the part) and vowed that, in future, "I'd always be in control of whatever I did". That turned out to be 1967's Bonnie & Clyde, an amoral retelling of the exploits of a pair of thirties lovers/bank robbers that married the gangster genre to  the jump-cut jitteriness of the French nouvelle vague. Such was Beatty's star-producer focus that he forswore women during the shoot, and it went on to gross $70 million and garner 10 Oscar nominations.
Beatty was now riding high: he moved into a penthouse in the Beverley Wilshire Hotel that he called La Escondida (The Hideaway). He broke up with Caron (who noted that, like every woman he saw seriously, he stayed friends with her and put her into psychoanalysis), and took up with Julie Christie, who'd just won an Oscar for Darling.
The next two decades bred many Beatty legends. There were the fights (such was Robert Altman's exasperation with Beatty on the set of 1971's McCabe & Mrs. Miller that he filmed 25 takes of the climactic scene of Beatty falling into a snowdrift); the affairs with Michelle Phillips, Goldie Hawn, Diane Keaton and Britt Ekland, who marvelled: "He could handle women as smoothly as operating an elevator. He knew exactly where to locate the top button". But things were changing. Most people looked at 1990's Dick Tracy and saw a candy-coloured live-action comic strip, but Beatty averred that it was about "the fatigue I felt with bachelorhood", something no doubt exacerbated by his affair with co-star Madonna, who called him 'Old Man' and dragged him to black gay discos in South Central, not that there wasn't plenty of life left in the fiftysomething dog, who apparently hauled Madonna over the piano in his living room.
Luckily, Beatty met Bening on the set of his next film, 1991's Bugsy. Not only did he turn in one of the best performances of his career, as Bugsy Siegel, the psychotic gangster-cum-playboy-cum-visionary developer of Las Vegas — letting rip for once, as opposed to his standard contained, withholding style ("Before Bugsy, he always played the girl," quipped a friend) — but he also married Bening the following year.
Beatty and Bening now have four children. The eldest, 20-year-old Stephen, has transitioned from female to male (he was born Kathlyn), and has described himself as a "faggy queen" on YouTube, which must have made for some interesting father-son discussions. Beatty is now an éminence grise of Hollywood, having known, worked with, and often provoked the awe and/or ire of everyone from Katharine Hepburn and Gary Cooper to Stanley Kubrick, Dustin Hoffman, Halle Berry and Josh Hartnett.
If Beatty is remembered as much for his peccadilloes as his place in the pecking order of cinematic greats, you sense that he won't mind too much. Years after its release, Carly Simon revealed that she actually wrote You're So Vain about the music and movie mogul David Geffen, but Beatty had long since claimed ownership. "He called me," said Simon, "and said, 'What's new, pussycat? Thanks for the song.'"
This article originally appeared in Issue 40 of
The Rake.