Errol Flynn: The Swordsman
Swashbuckling Tasmanian screen idol Errol Flynn's life of swords, scandals, seduction, sailboats, booze and bravado.
A 2006 biography of Bette Davis christened the oft-married, never-satisfied actress Bette Davis 'The Girl Who Walked Home Alone'. In contrast, Tasmanian-born King of the Swashbucklers Errol Flynn was 'the boy who couldn't say no'. When Flynn leapt onto the screen in 1935 as Captain Blood, his cutlass flashing and pencil moustache quivering playfully on his lip, he seduced the world. There wasn't a woman who didn't want to bed him or a man who didn't want to be him.
The gentleman rogue was, without rival, Hollywood's most dashing, reckless, amorous Adonis in tights both on screen and off. For five golden years, he starred in a string of heroic costume dramas such as The Charge of the Light Brigade (1936), The Adventures of Robin Hood (1938), The Dawn Patrol (1938), The Private Lives of Elizabeth and Essex (1939), Dodge City (1939), The Sea Hawk (1940) and They Died with Their Boots On (1941). Partnered in eight of his best films by Olivia de Havilland, Flynn dazzled as a master of derring-do who famously performed his own stunts with such panache, studio head Jack Warner called him 'the duelling Fred Astaire'. Had he died in his prime like Rudolph Valentino before him, Flynn would have been immortalised forever young as the cocksure, virile Robin of Sherwood; stag slung casually over his Lincoln green tunic, swooned over by de Havilland and sneered at by an utterly thwarted Basil Rathbone.
But Flynn's antics off-screen far overshadowed his brief but brilliant prime as the biggest box-office star at Warner Brothers. While fellow stars' foibles were shielded by the studio system, Flynn seemed to take delight in developing his reputation as a pugnacious, womanising drunk. In the early days, Flynn was indulged and the smart set celebrated his promiscuity with the catchphrase 'in like Flynn'. Even Mae West drawled, 'When I sin, I'm in like Flynn.' But when booze and dope destroyed both his career and his looks, Flynn's legend became darker as he was brought to trial for statutory rape by two underage girls and effectively cast down from the Hollywood Olympus. In the years since his death in 1959, Flynn has been subject to sleazy whispers about two-way mirrors and sex parties in his Mulholland Drive den, tall tales about degenerate heroin trips, murmurs about bisexuality and even spurious accusations that the poor chap spied for the Nazis during World War II. If Flynn did sin, he has surely made atonement in mountainous purgatorial pages of unauthorised biographies that get more lurid as those who knew the truth become silent forever.
As a rule, the last place to seek the truth of a Hollywood star's life is his autobiography. But Flynn's posthumously published memoir My Wicked, Wicked Ways (1960) is an exception not least because he was born a blunt-talking Aussie (hence his nickname 'Tasmanian devil'). Noël Coward disdainfully recorded in his diary for 1965: 'I have at last got round to Errol Flynn's autobiography which I found as outspoken as it is reputed to be, but with the sort of outspokenness which curdles the blood. Such a wealth of unnecessary vulgarity!' And how!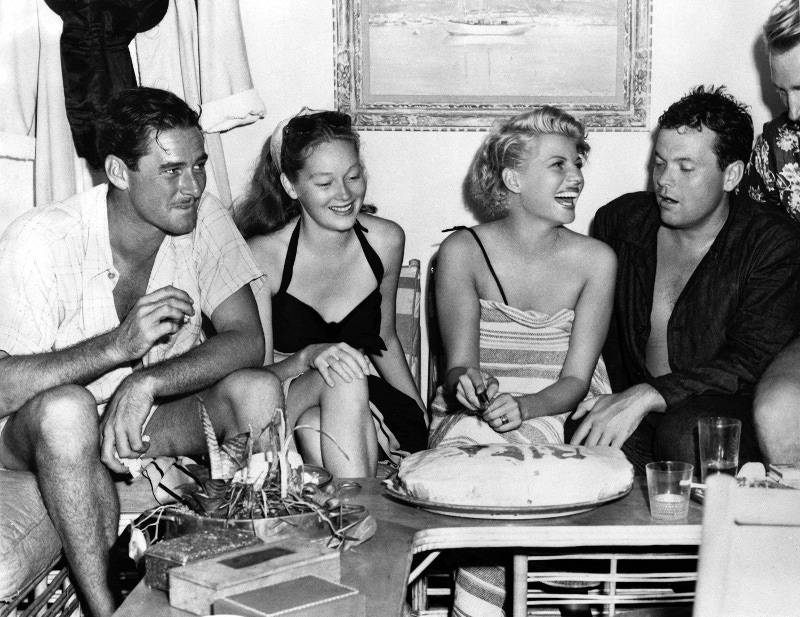 Flynn portrays himself as a connoisseur of whorehouses the world over, who more than lived up to his motto: 'I like my whiskey old and my women young.' He is unsparing about his first marriage to actress Lili Damita that infamously ended in a lesbian nightclub in Paris called Le Monocle when Damita calmly stood by while a gang of women in white tie beat Flynn senseless before handing him over to the gensdarme to spend a night in the cell. 
Flynn proved himself less than a gentleman telling salty stories about Hollywood goddesses such as Damita's rival Lupe Vélez who, upon seeing a statue of the Madonna and Child by Flynn's bedside, fell to her knees and prayed. Flynn continues, 'Having absolved herself, a smile opened on her momentarily spiritually clothed face and she again took up the subject of Flynn.' He calls actress Ann Sheridan 'a star's perk who made good' and claims to have furthered her career. Barely a girl looked his way and Errol Flynn would plough in. In fairness to Flynn, he merely behaved as the public wished him to. As he said in Wicked Ways, 'You wonder, who's the real you? And who's the chap on screen? I catch myself acting out my life like a goddamn script.' It was a common enough complaint in Hollywood - Flynn suffered from a curse all too familiar to actors blessed with success: an inability to escape his screen persona. 
Take Joan Crawford who, tired of playing shop girls made good, and infamously vented her frustrations by compulsively cleaning her Brentwood mansion and beating her adopted daughter Christina. Flynn simply drank and fornicated. Dismissing his great swashbuckling roles as 'miserable', he complained of his svengali director Michael Curtiz, 'In each film he tried to make all scenes so realistic that my skin didn't seem to matter to him. Nothing delighted him more than real bloodshed.' Nothing delighted Flynn so much as vodka, brawling with hostile gossip columnists and screwing impressionable fans.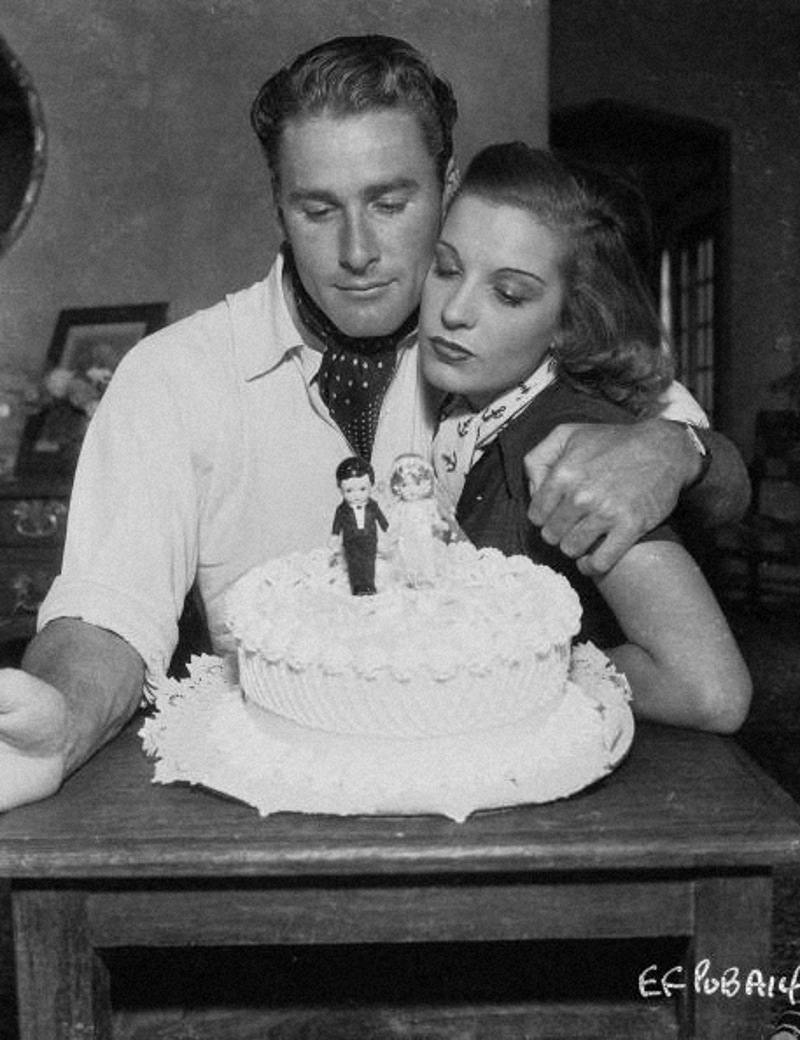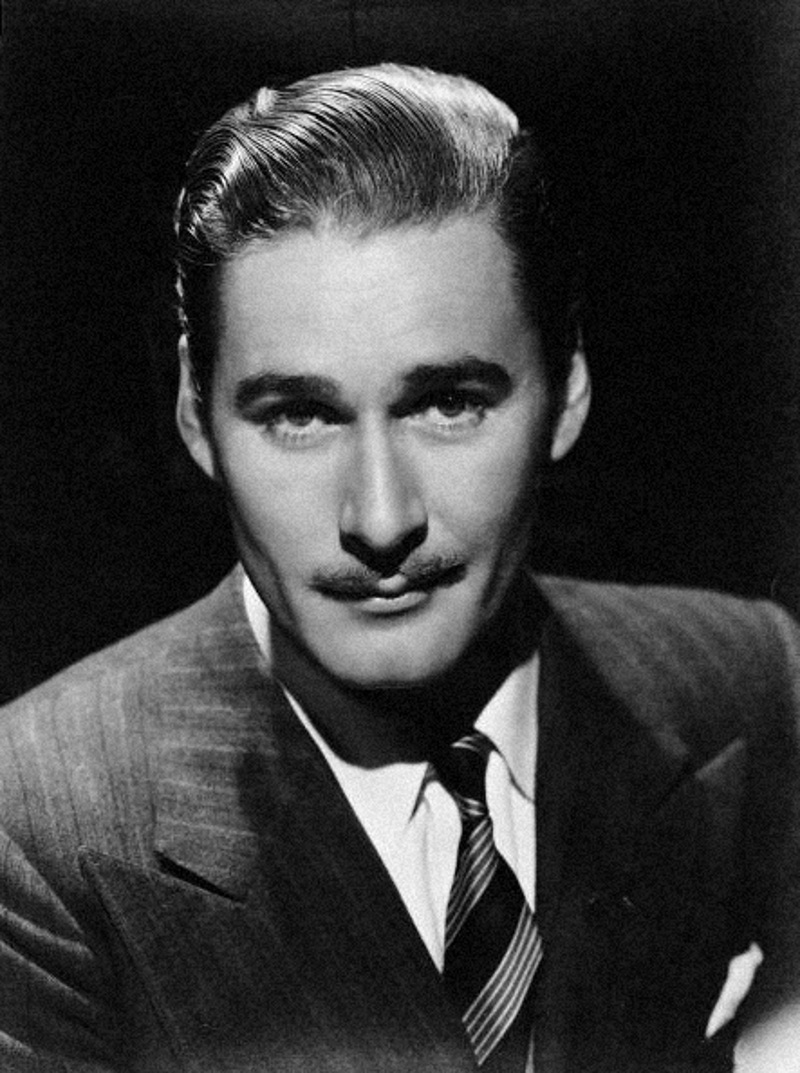 May 1942, still at the height of Flynn's fame, was the year when Betty Hansen went to Juvenile Hall and accused the actor of raping her at a Mulholland Drive party. A further accuser Peggy Satterlee claimed Flynn raped her on board his yacht Sirocco. Statutory rape convicts any man having sex with a minor under 18, whether consensual or not: a fact Flynn thought was overlooked in the accompanying press furore. But despite both girls taking to the dock in pigtails and bobby socks, Flynn was acquitted and, as a bonus, met his second wife Nora Eddington in the courtroom during the trial. Was Flynn guilty? Admittedly, he liked his women young, and in the year before his death, was dallying with a 15-year-old.  As Flynn and all his biographers tell it, he had to fend off men and women - some of them gods of the silver screen - on a daily basis. As for rumours of homosexual relationships, not least in David Bret's Hollywood biographies that claim the only star he didn't sleep with was Cheetah, the jury is and will remain out. 
Baby-faced author Truman Capote wrote that in 1949, he had slept with Flynn. 'If it hadn't been Errol Flynn,' he says petulantly, 'I wouldn't remember. We were both drunk and it took him the longest time to have an orgasm. I never did.' The fact that Capote resembled nothing more than Marilyn Monroe without make-up at the time adds plausibility to the tale. Suffice to say, the Hollywood stars of the golden age were so beautiful that they could have had anyone and, thanks to studio system protection, could do so without fear of scandal. Books and documentaries have been made about the house on Mulholland Drive that Flynn built as his Hollywood pleasure palace. Stars such as Dolores del Ráo, Lupe Vélez, Ida Lupino, Dorothy Lamour and Hedy Lamarr were regular visitors to parties co-hosted by Flynn and his fellow swordsman David Niven amidst tales of the aforementioned two-way mirrors and secretly filmed orgies. Flynn dated his Hollywood demise to the rape trial, even though he admitted that initially 'the whole country seemed to get amusement out of it and my box-office appeal [temporarily] went up'. He ungallantly blamed his old flame Ann Sheridan for his increasing reliance on vodka at the time to get him on set.
Scriptwriter and friend of Flynn, Stephen Longstreet, recounts in Close-Ups: The Movie Star Book, 'By 1947, Flynn had deteriorated. His drinking dominated and I suspect drugs too. His debts grew, his wives, he'd say, were like shackles. And he was finding it hard to face a camera. That year, I wrote the screenplay of Silver River to star him and Ann Sheridan. She too, as the director told me, was 'lapping up the sauce'. He came to me and said, 'Kid, write it fast. They're not drinking.' It soon became clear that they were even if we didn't see how. [Later on set] I went over and tasted the ice water. It was pure 90-proof vodka.' It was at this time that stars like Judy Garland, Ann Sheridan and Errol Flynn were said to have injected vodka into whole oranges to hide their habit. 
Flynn called alcohol 'one of the slowest though most certain forms of suicide' and it would take him a further 12 years to die of it. In the interim, he bought an island off Jamaica and cruised his yacht Zaca around the globe, entertaining equally louche friends such as Prince Rainier of Monaco, Maria Callas and Aristotle Onassis, Noël Coward, and Argentine first lady Eva Perón. To get an impression of the majesty of Zaca, look only to the Orson Welles/Rita Hayworth film The Lady From Shanghai (1947) that stars Flynn's pride and joy. 
Flynn enjoyed a comeback in Hollywood in the late '50s, effectively playing himself - a bloated, alcoholic, ageing Romeo - in critically acclaimed films such as The Sun Also Rises (1957) and Too Much, Too Soon (1958) when he played his late idol and friend, alcoholic actor John Barrymore. The role that got away was playing booze-soaked falling star Norman Maine opposite Judy Garland in her comeback film at Warner, A Star is Born (1954). He was even in talks with Stanley Kubrick to star as Vladimir Nabokov's most infamous paedophile in Lolita (1962). Perhaps it was a mercy that Flynn died two years before the picture went into production. 
Fortuitous, too, was the failure of a self-financed film biopic of William Tell to be shot in Switzerland that Flynn was long past playing. Longstreet offered maybe the most perceptive epitaph for Flynn who died, aged 50, with a body bloated with booze and years of abuse: 'It was clear to many of us that he was the victim, rather than the conqueror, of women. They bilked him, married him, preyed on him.' As Flynn often declared, 'Women won't let me stay single and I won't let myself stay married.' He believed the world saw him as a male Mae West: the blonde mantrap who made a career out of innuendos about her legendary libido. In reality, he was the male Monroe: irresistible to women and incapable of spurning affection when offered. Broke, he fulfilled his own prophecy: 'I can't reconcile my gross habits with my net income.' 
Flynn did have a sensitive, artistic soul, however restless a spirit. Early in his career, he acquired important paintings by Whistler, Gauguin and Van Gogh that were all sold to offset debts. He always said he was most at home on the ocean, alone on the deck of his yacht Zaca. In Wicked Ways, he says, 'My dream of happiness [is] a quiet spot by the Jamaican seashore, looking out at the activity in the ocean, hearing the wind sob with the beauty and tragedy of everything... Unfortunately, an hour later, I might not be happy with that.' He said it. Flynn had the world at his feet and he trampled on it. 
Posterity will be kinder to Errol Flynn than he ever was to himself. His genius as an action hero - the model surely for latter-day bad boys Oliver Reed, Mel Gibson, Hugh Jackman, Jude Law and Colin Farrell - was not appreciated by peers who dismissed his talent as typecasting. Co-star Bette Davis, with whom he made Elizabeth & Essex in 1939, famously said, 'He could be a perfectly delightful persona [but] as he himself said, he really wasn't an actor. I would be the first to agree with him. He really wasn't.' But for once in her life, the indomitable Miss Davis changed her mind. Olivia de Havilland tells a story of a 1970 screening of Elizabeth & Essex that the stars attended together. As the credits rolled, Davis turned to de Havilland and exclaimed, 'Damn! He's good. No, he's not good. He's marvellous. I was wrong all the time.'