Ski Chic: How to Dress On and Off the Slopes
Dressing for the slopes isn't rocket science, but it can go very wrong, very quickly. Go off piste in style with The Rake's trustworthy guide to ski chic…
The secret to good style is owning it — being confidently you. As ancient stoic influencer and menswear commentator Epictetus famously put it, "Know, first, who you are, and then adorn yourself accordingly." Nowhere is this philosophy more applicable than on the snowfields, and in the post-piste social setting known as 'après ski'. Ski season attire tends to draw on the cultural touch-points of the regions where the sport originated, and where it is most popular. In Europe, this means inspiration from the Alpen aesthetic of ye olde mountain-dwelling French, German, and Swiss folk. Think graphic-patterned jumpers and rollnecks, woolen bobble-top hats, sturdy lace-up hiking boots, voluminous pantaloons. In the United States, thanks to most ski fields being in the Old West, there's a down-home cowboy ski chic vibe: Stetsons, denim, and fur embellishments aplenty.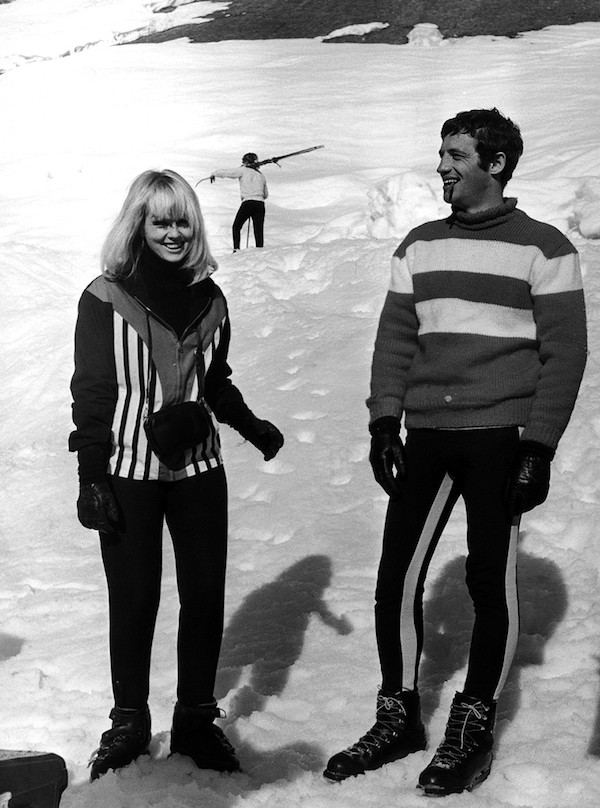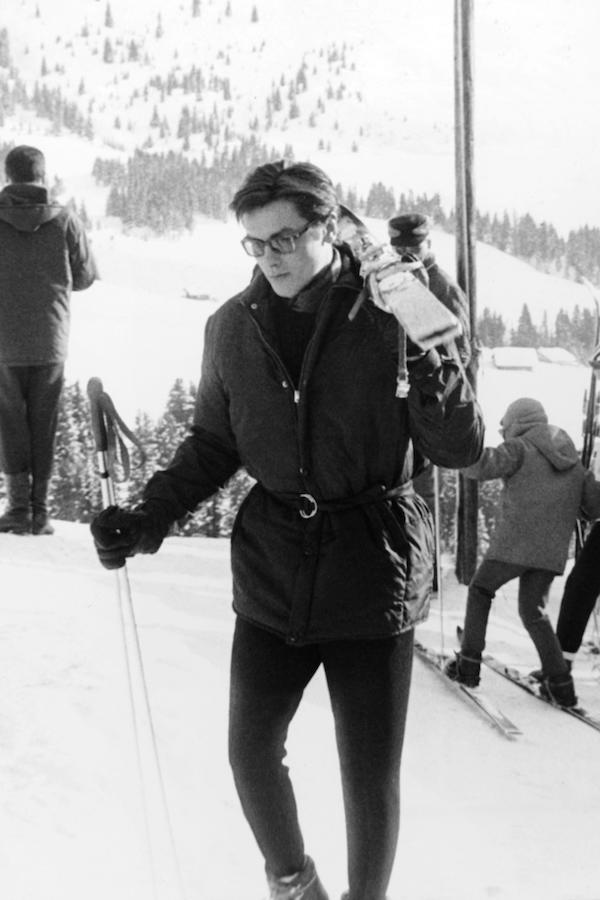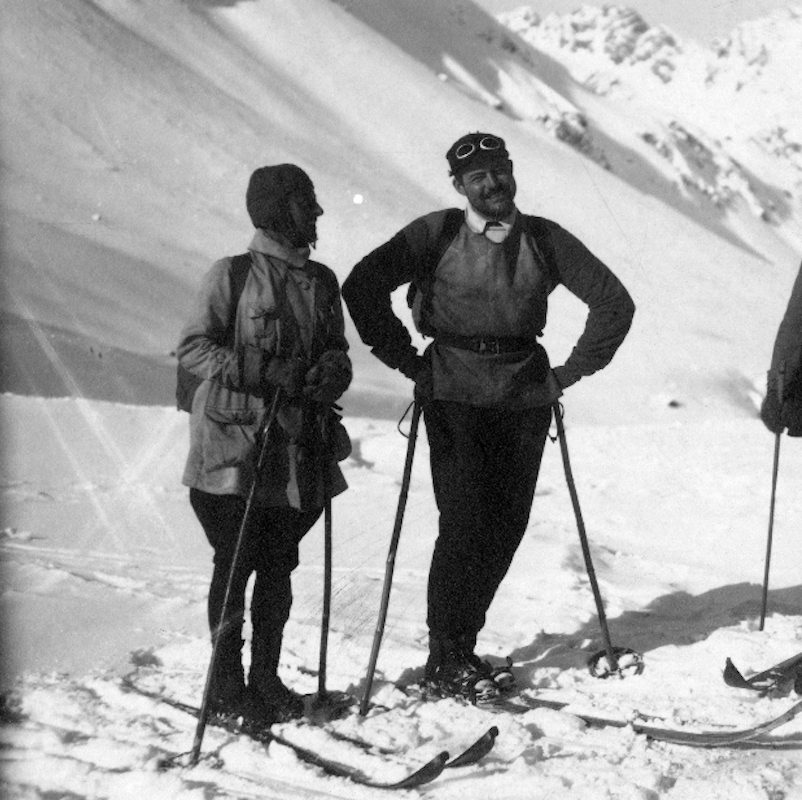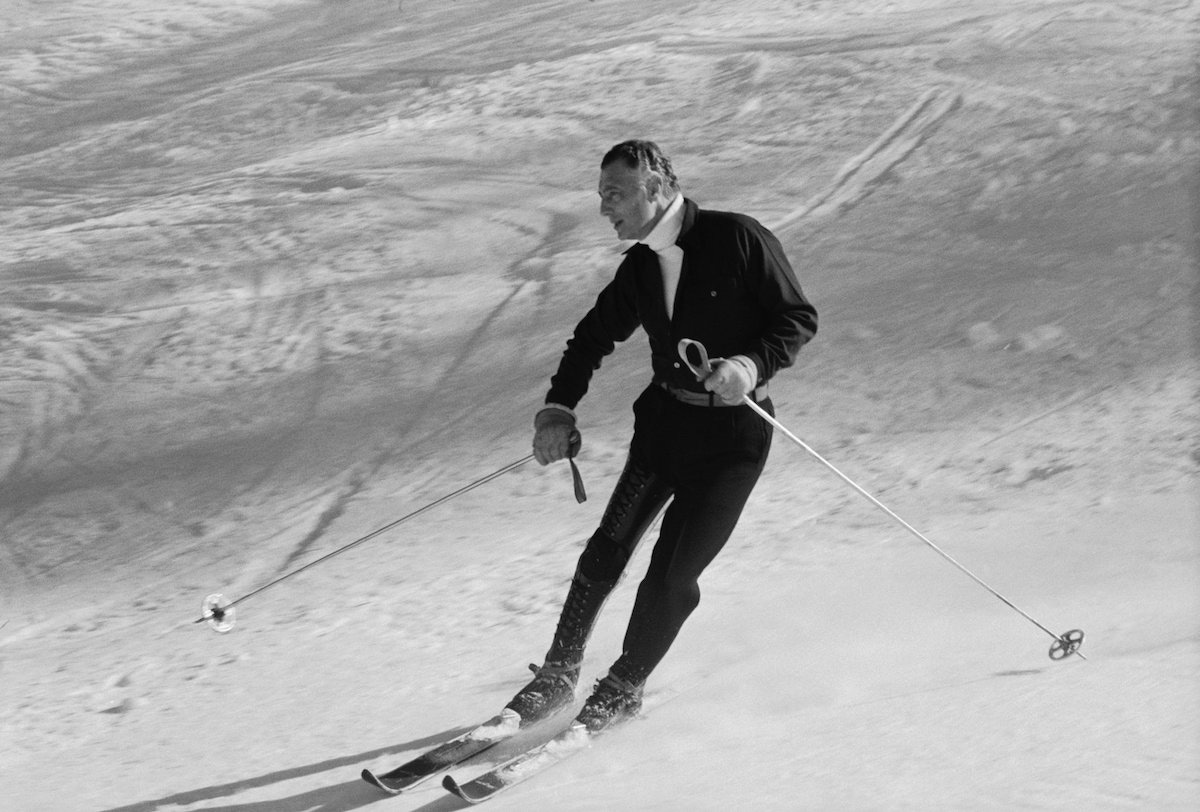 Since the 1970s, the practicality of modern warmth-insulating and moisture-proofing textiles, as well as influence from professional winter sportsmen, have seen high-tech looks enter the ski-chic mix, while the advent of snowboarding has added a soupçon of skate-surf radicalism. The Rake's advice, on and off the slopes, is to be yourself and avoid entering the realm of costume. If, in everyday life, you're not authentically a cow-punching rancher, yodeling European cheese farmer, or spliff-hitting skater dude, don't see a visit to the slopes as an excuse to play dress-ups. It's not Halloween. Mix in iconic cultural touches, but bring your honest-to-goodness personality to your snow styling.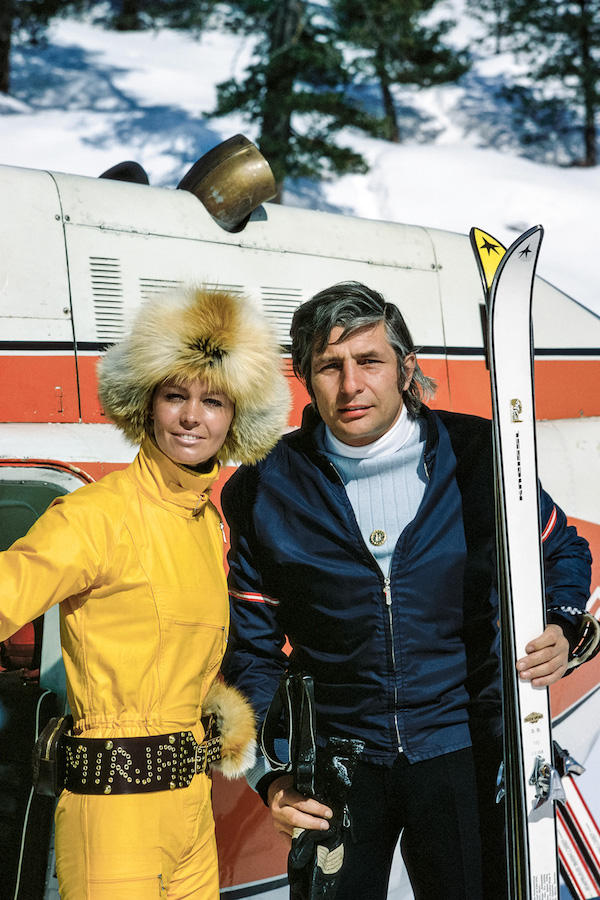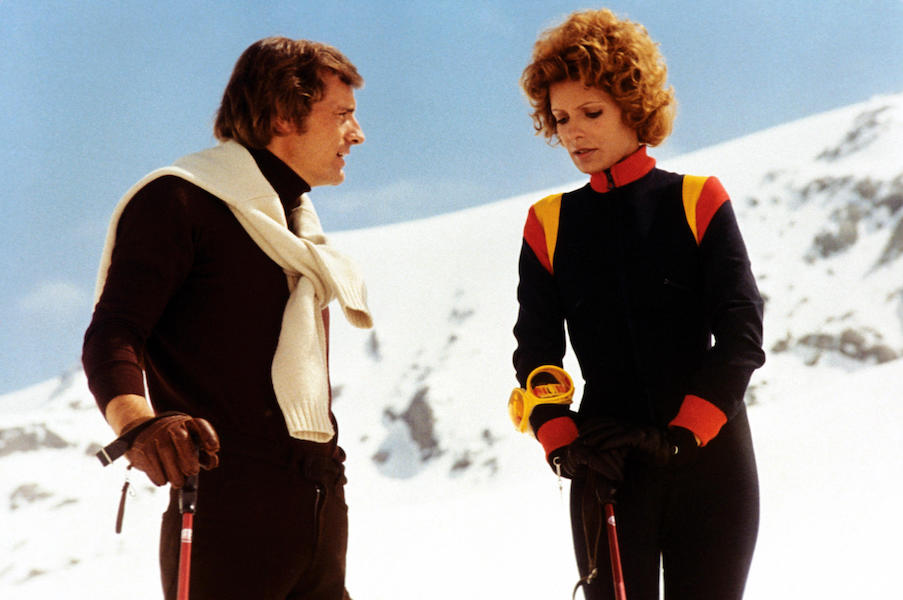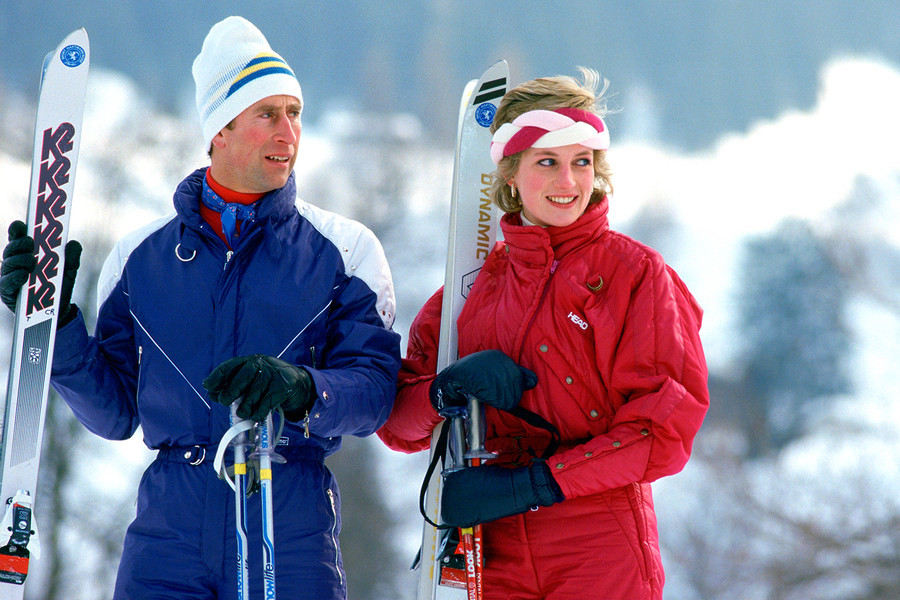 Proper, professional ski attire makes most sense on the slopes. As much as we'd love to recommend channeling early 20
th
century wooly, tweedy sartorialism whilst schussing, it's far more prudent to embrace the present day and swathe oneself in waterproof nylon. If your personal style tends toward the urbane, follow the lead of 007 in Spectre and On Her Majesty's Secret Service or classic Jean Claude Killy, Gunther Sachs and Gianni Agnelli back in the day, and choose a dark, slim-fit ensemble. If you're a generally colourful chap, consider a bright head-to-toe hue a la George Hamilton, Prince Victor Emmanuel of Savoy, or Prince Charles. Going high-tech doesn't necessitate going full fluro high-vis — though this could be helpful should you encounter an avalanche. A simple primary stripe here and there — or a contrast roll neck, zip-neck sweater, neckerchief or scarf — makes you more easily locatable, and adds a nice retro '70s touch.
That decade (which, despite rumours to the contrary, style most certainly did not forget) will provide ample inspiration for the après ski scene. Sipping brandy by the fire, slip on a burgundy turtleneck and matching cashmere sports coat, or perhaps a navy velvet jacket and coordinated roll neck. Dress up in a velvet smoking jacket; dress down and Denverish with a rusty cashmere sportcoat. Stay comfortable romancing on the bearskin rug in a laidback shawl-collar cardigan or Aran jumper. Mix and match any of the above with flannel trousers, soft washed denim jeans or even luxe tracksuit pants. Robe-shoulder a plush coat and strap on some sturdy boots to venture onto the terrace for a post-fondue smoke.
Insofar as styling and accessorising goes, we suggest taking the unexpected route. So, if you're in Gstaad, add an Aspen aspect to your look with rustic, western-esque jewellery or a bandana-ish neckerchief. If you're in Utah, meanwhile, bring a taste of Britain or Switzerland to your ensemble. Don't be a poseur, but a juxtaposer.