Style Heroes: Steve McQueen
Steve McQueen was the epitome of live fast die (relatively) young and he's easily the most referenced style icon of all time who lived the American Dream.
Illegally cool and unfairly stylish, Steve McQueen had swagger belonging to a bygone era. Even though his canon of work isn't filled with much variety — he received one Academy Award nomination for Best Actor for his role in
The Sand Pebbles
(1966) — he's rightly perceived to have been a formidable actor, expertly portraying the archetypal anti-hero with natural vulnerability. The screen wasn't his first love, though, once stating: "I'm not sure whether I'm an actor who races or a racer who acts." While his skills on a motorbike were on an equal plateau to professionals, he was something else on screen, and his style is, perhaps, one of the most referenced of all time.
Terence Steven McQueen was born on 24 March, 1930, in Indiana. From the get-go, his life was at full throttle, and it's safe to say he had a fairly traumatic childhood that shaped his later life. Born into a working-class family, his biological father walked out on him at six months. He then moved around a lot with his mother and, when she later remarried, his stepfather would frequently beat him. He left home at 15 and became a delinquent, committing petty crimes before being sent to a borstal. This helped him dramatically, as it gave purpose and meaning to a teenager who was filled with anger and disenfranchisement towards the world. He eventually enrolled into the United States Marine Corps, becoming a tank driver and a mechanic and reaching the rank of Corporal. He had a knack for fixing things and loved being around machinery – so much so that he reportedly destroyed a tank by trying to soup it up.
From the marine corps to the Big Apple, McQueen pursued stardom and women via a career in film and television. His confidence, cheeky grin, chiseled bones and curly blonde hair helped get him on his way, and his first big break came with the hit TV series
Wanted Dead or Alive
(1958-1961). He played the protagonist Josh Randall, which was an easy role for McQueen as they were both outcasts. He often wore a heavy overshirt in addition to denim and sturdy boots.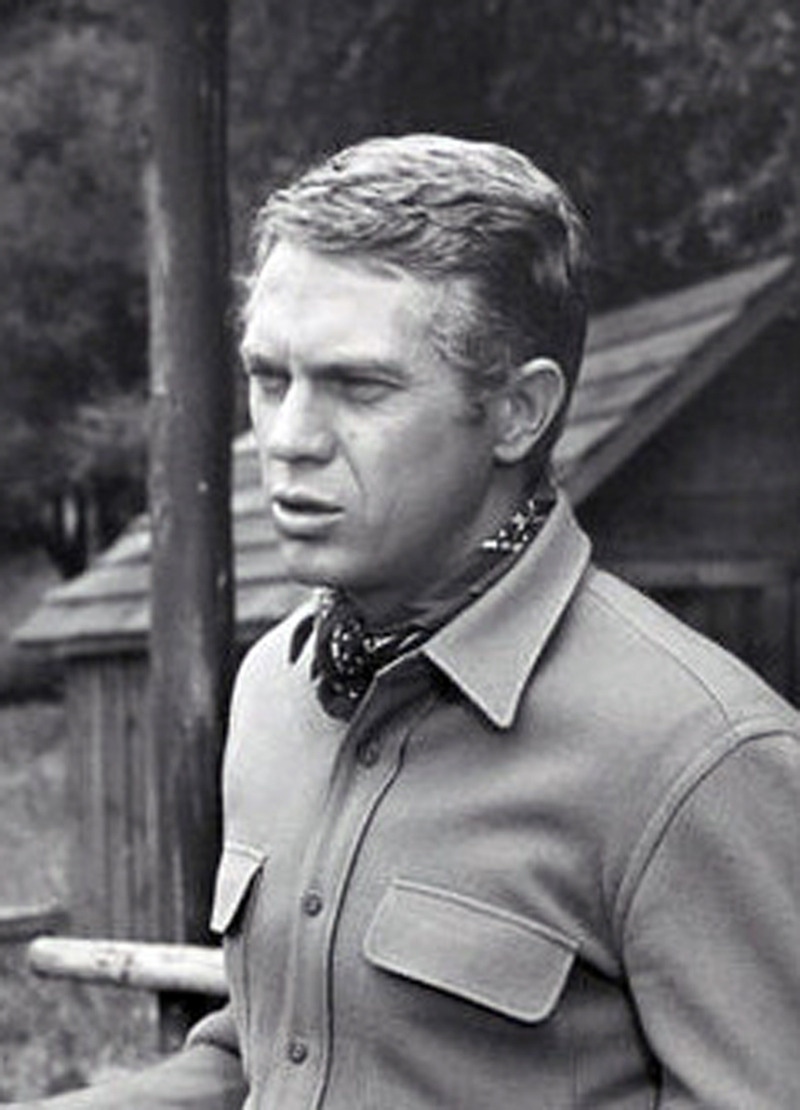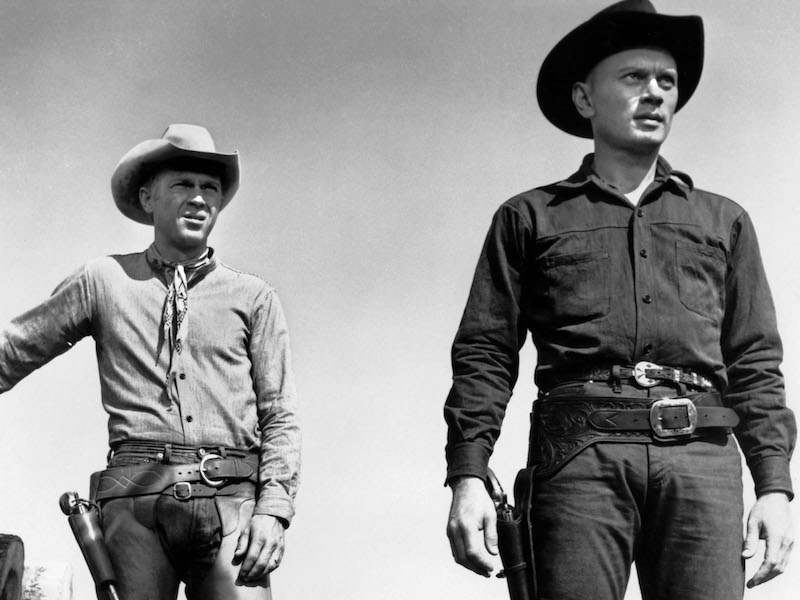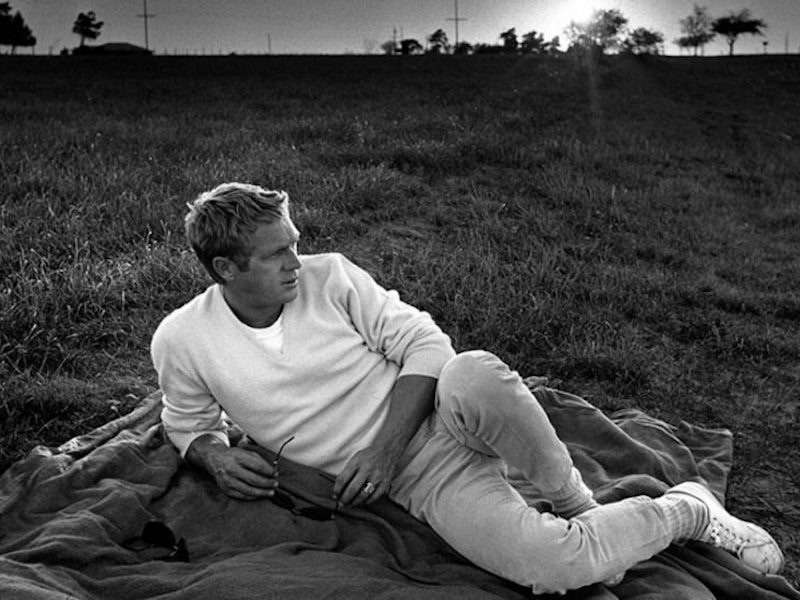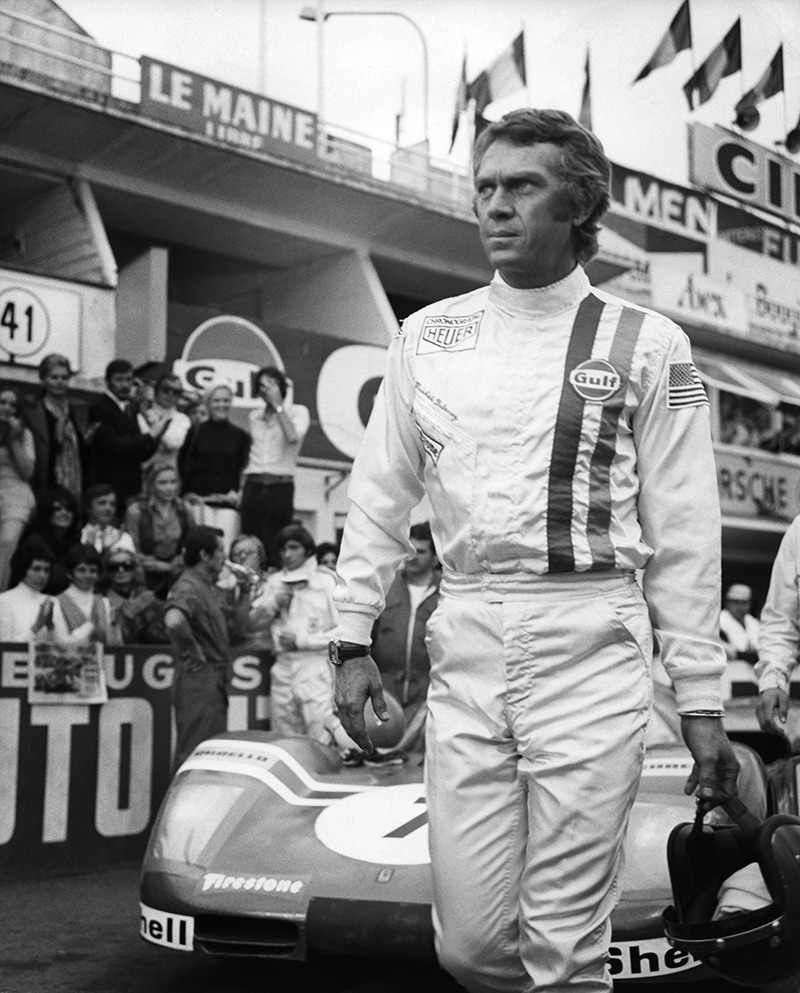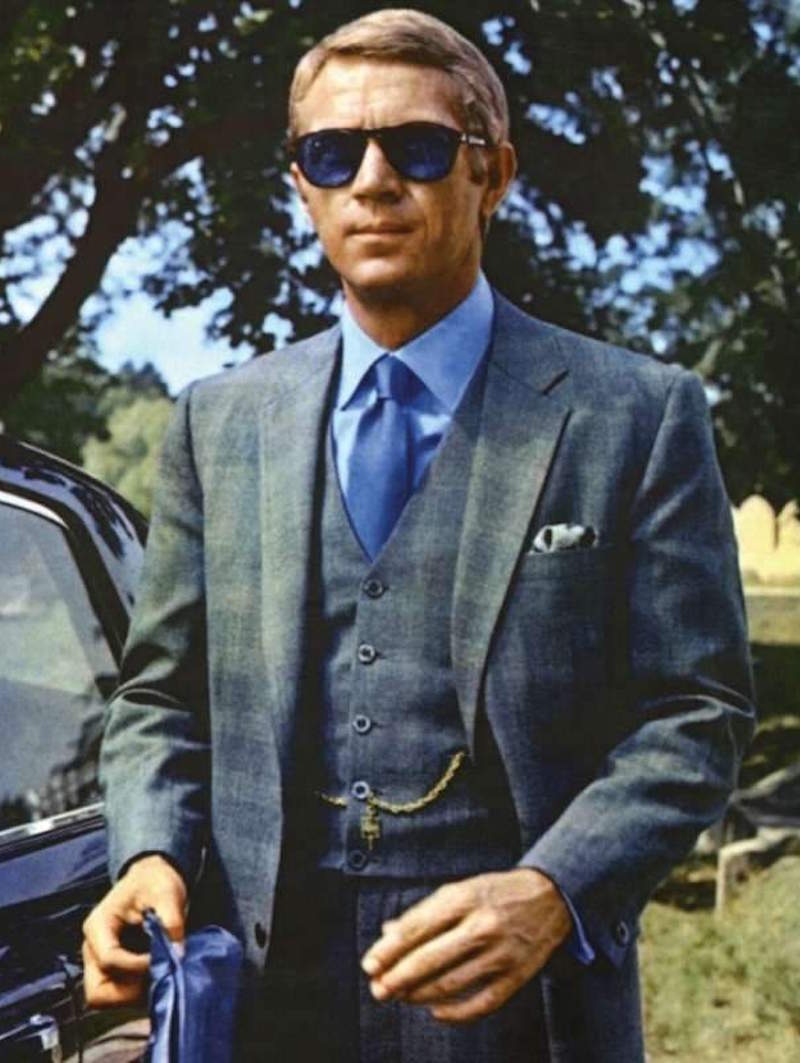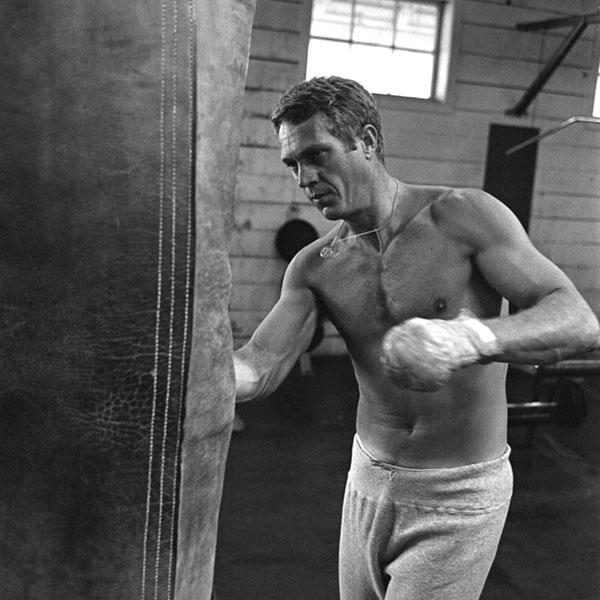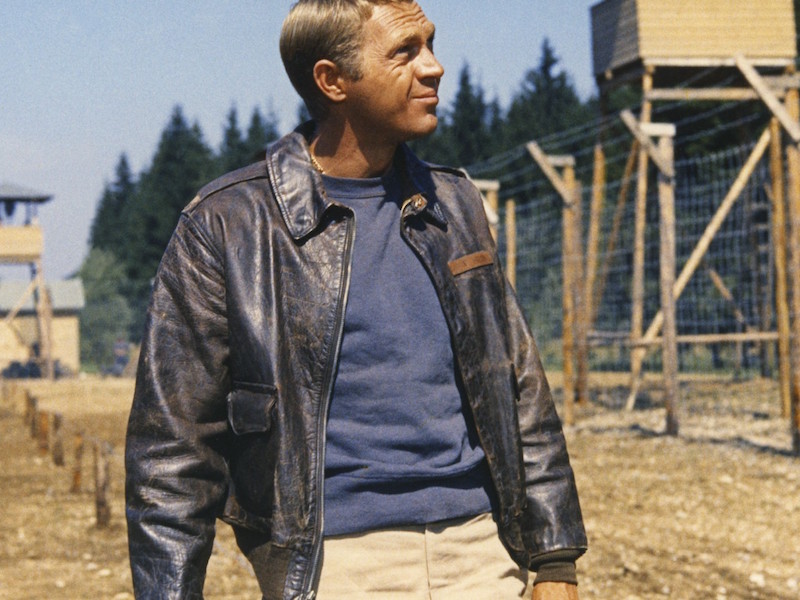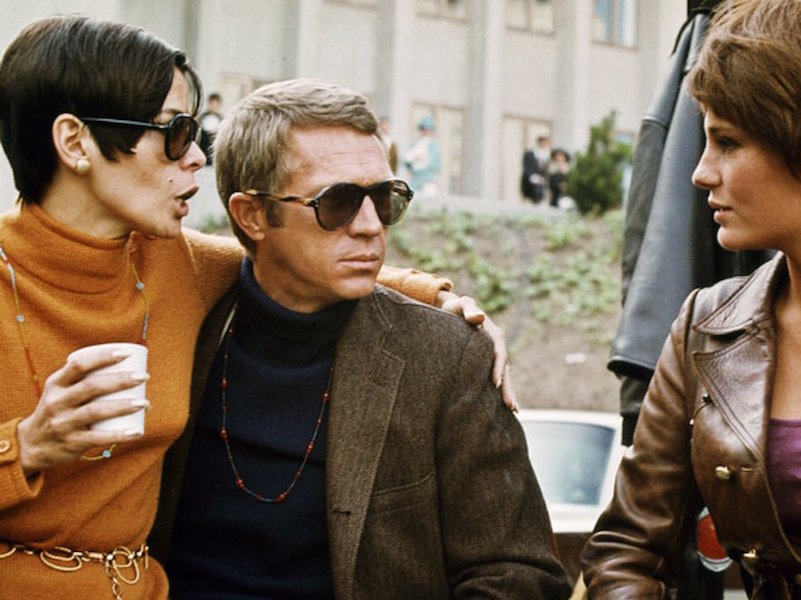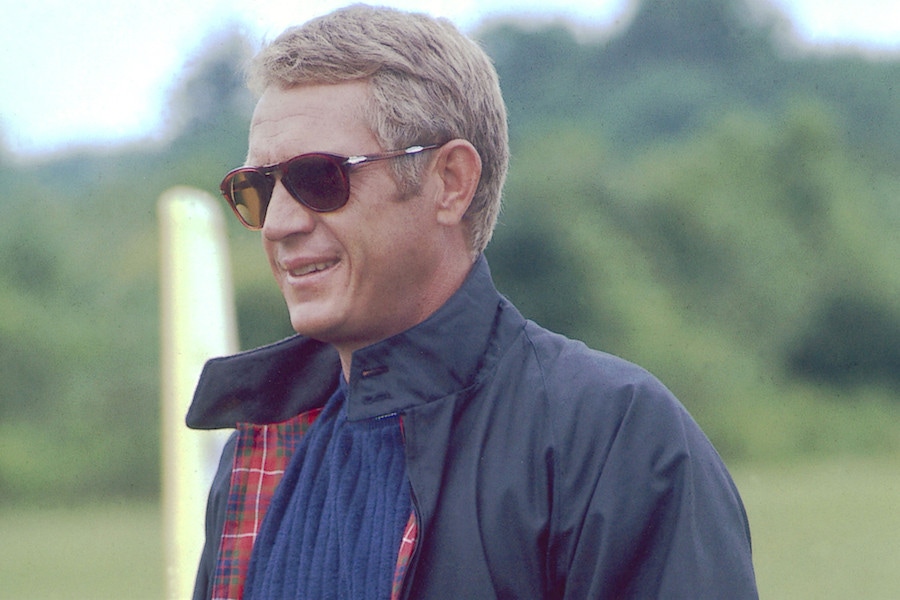 Wanted Dead or Alive
soon led to a hallmark of his career,
The Magnificent Seven
(1960), but first McQueen needed to get out of filming the TV series. So, in spectacular fashion, he staged a car crash that resulted in him receiving minor injuries, but allowed him to take part in the iconic western alongside Yul Brynner. Although he wasn't the main character, McQueen stole the show, drawing attention to himself by playing with his hat or gun and, ultimately, upstaging Brynner. He looked the part, too, wearing distressed denim and collarless shirts, complemented with a bandana around the neck.
His next big feature was in
The Great Escape
(1963), where he played the irrepressible Virgil Hilts. Either seen repeatedly throwing a baseball against a wall in 'the cooler' or on the outside evading Nazis on a motorbike, it's one of the greatest films ever made. It wasn't short of remarkable behind-the-scenes trivia, too: the A1-jacket-wearing McQueen requested to add in the motorcycle scenes, which weren't in the original script; he also didn't perform the jump across the border fence, although he did try. When looking at McQueen's body of work,
The Great Escape
is perhaps the most closely aligned to his real character: it seemed as if he wasn't even in character during the bike scenes, and whenever he was being punished, he had a glimmer in his eye and a never-surrender attitude. And, as we've written before, McQueen also sported one of the most iconic outfits in cinematic history.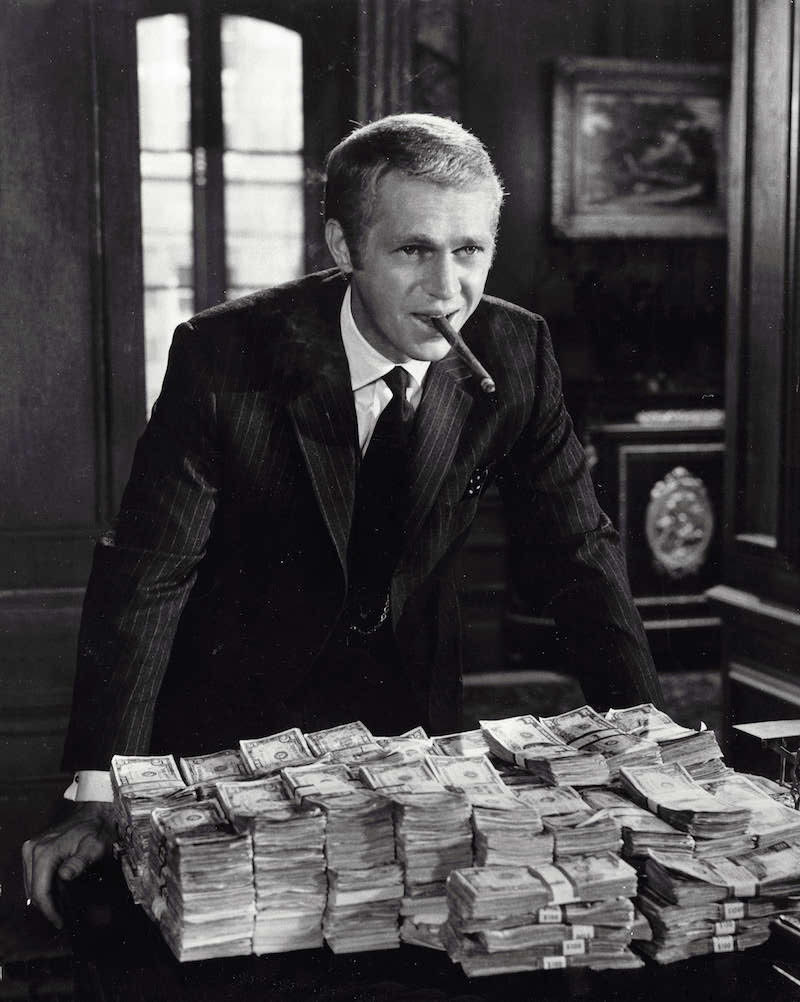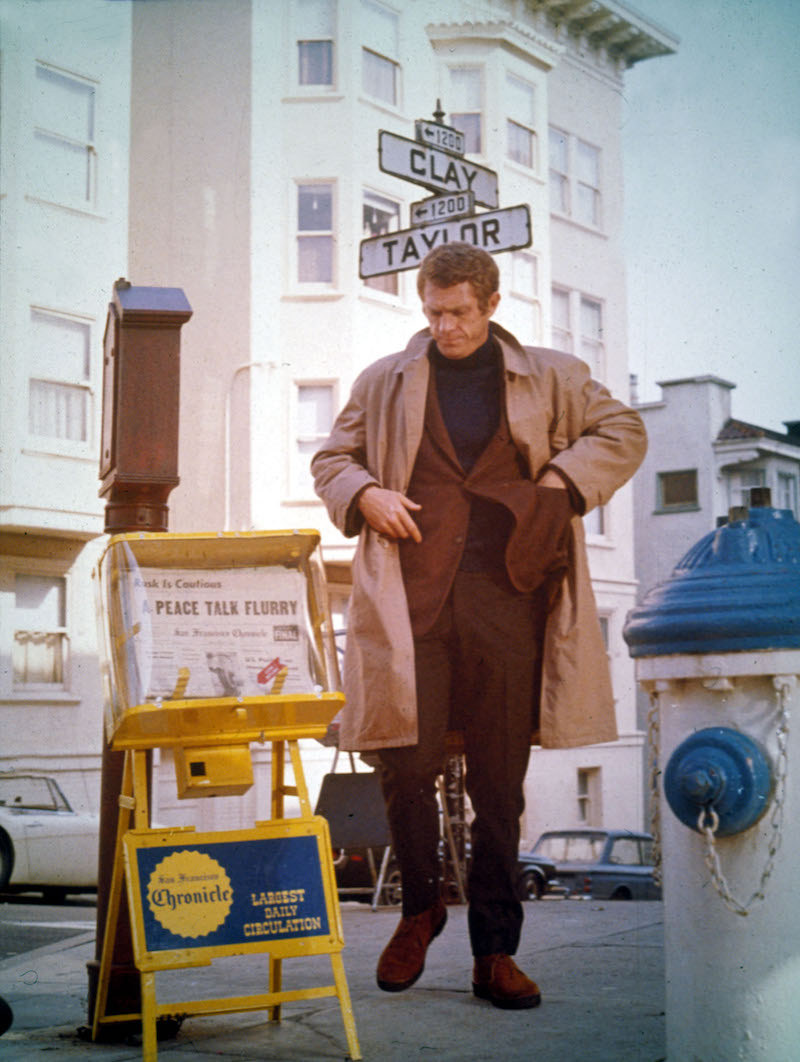 Later came his most rakish role in
The Thomas Crown Affair
(1968), which is also one of his most interesting due to the stark contrast in character. Thomas Crown is a successful, well-educated and privileged millionaire, whereas McQueen came from a very different background. Utterly convincing as a suave, wealthy and cunning man, the film is also seminal in terms of style. It's perhaps Persol's greatest reference in popular culture, and it's hard to decide whether he looks better in a Prince of Wales check suit or a simple Harrington jacket. Either way, the clothes never wore the well-groomed McQueen – he always wore them.
Bullitt
(1968) soon followed, where McQueen again played a role with a striking resemblance to his own character: cool, slick and mysterious. The film is best known for having one of the greatest car scene chases, in which McQueen screeches around San Francisco in a Ford Mustang GT 390 Fastback, and the fact that he performed most of his stunts cements his moniker as 'The King of Cool'. Stylistically, McQueen wears a herringbone tweed jacket for most of the film, paired with a navy roll neck and slim-fitting chinos. It's an understated and nondescript look that's effective and still very much current, which was often the case with McQueen and his wares.
With his live-fast attitude, it perhaps came as no surprise that he died young – aged 50, to be precise – from a heart attack brought on by cancer. He was married three times, fathered two children and, following his death, much of his estate was auctioned off, including 130 motorcycles, several Rolexes, Porsches, Ferraris and his signature Persols. In a lot of ways, McQueen epitomised the American Dream. Born poor, he rose to reach stardom, amassed a fortune and picked up a knighthood of sorts along the way. He was nothing short of a complex character, whose vices – women, motors, cigarettes, drugs and alcohol – saw him go out in style. Long live the King.