Taking the Piste: The Best Alpine Escapes
With winter ski resorts opening, we present you with some of the best snowy weather retreats, guaranteed to take luxury to the next level.
One's enjoyment of a ski trip is dependent on many factors: favourable snow conditions, avoidance of injury and the excessive consumption of raclette and vin chaud to name a few. But at the end of a long day, when you'll inevitably need somewhere to rest your aching muscles and indulge in the aforementioned pleasures of après ski, it's where you choose to do so that matters the most. To save you the hassle, we've rounded up five of our favourite mountain retreats, each designed to guarantee a most luxurious alpine experience.
Le Chalet Zannier, Megève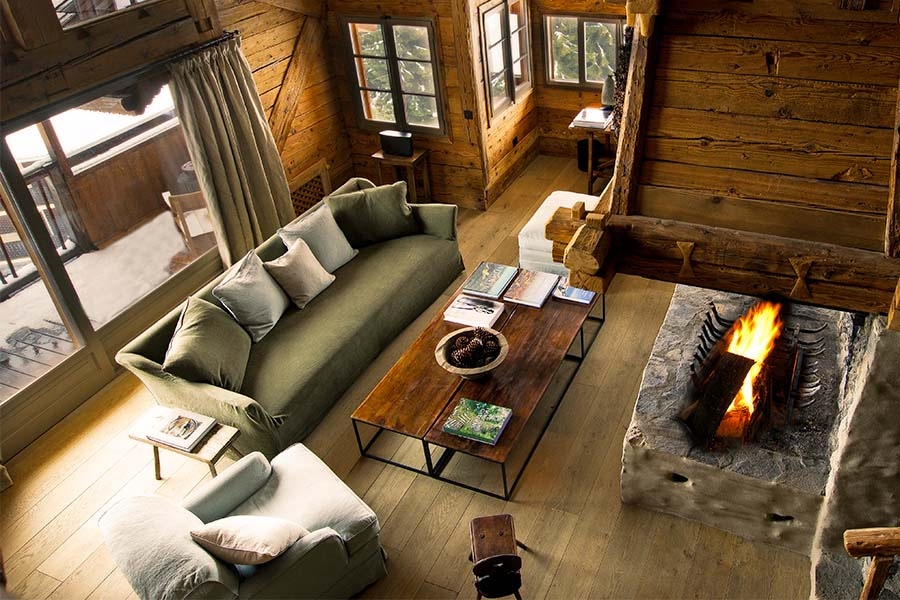 Located in the iconic village of Megève in the French Alps, Le Chalet Zannier is the perfect place to unwind after a long day on the slopes. The five-star boutique hotel comprises three chalets with 12 guest rooms in total: each is fitted with large wood-burning fireplaces for a rustic and cosy ambience that will have you tempted to ditch the skis and hole up under a blanket, wine glass in-hand for the entirety of your stay. Just be sure to emerge come dinnertime to sample the delicacies at the hotel's restaurant, La Ferme de mon Père, which is headed by chef Julien Burlat and features exquisite French dishes like l
iquorice-flavoured frog's legs, pâté en croûte and rib steak with gratin dauphinois.
Bighorn, Revelstoke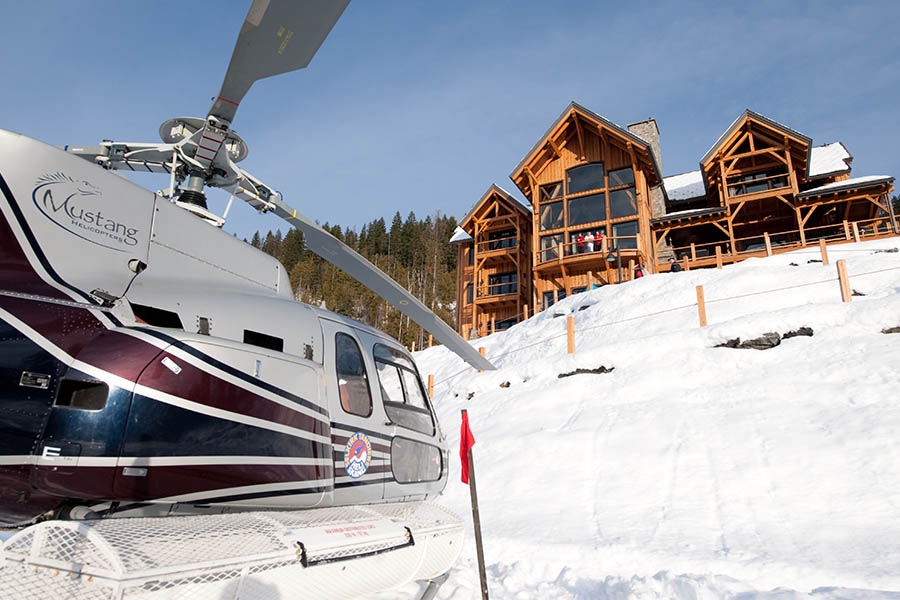 There's no questioning why Bighorn in Revelstoke, British Columbia is consistently lauded as
the world's best ski chalet. Designed to house a maximum of 16 guests, it represents the pinnacle of luxury, with eight ensuite bedrooms,
a spa and indoor pool, two massage rooms, a games room, an outdoor hot tub and a state-of-the-art cinema. Perhaps the primary drawcard to Bighorn, however, is the heliskiing: fitted with its own private helipad, it brings the exhilarating sport to your doorstep. Experience miles of pristine powder free of other skiiers and lift lines before your pilot delivers you back in time for cocktail hour.
White Deer Mountain Lodge, San Lorenzo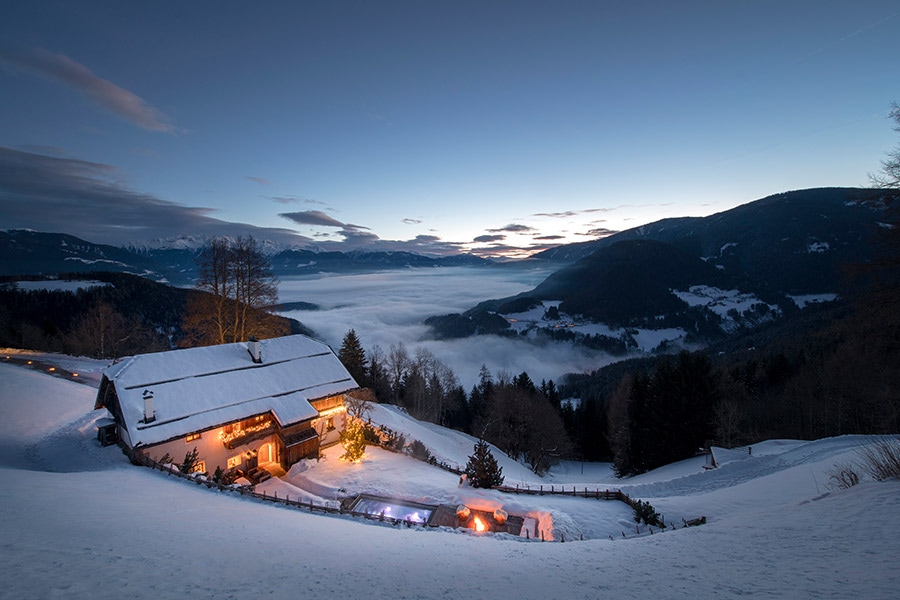 Simultaneously understated and sumptuous, the 16th century-built White Deer San Lorenzo Mountain Lodge offers year-round luxury within the stunning Dolomites. It's the attention to detail - the softness of the Italian linen sheets, the aroma of natural oils wafting throughout the space, the lovingly cooked local delicacies - that distinguishes it from standard alpine accommodation and has guests returning time and again. If you can drag yourself away from the gorgeous interiors, ensure that you get out and embrace the beautiful nature surrounding the chalet: there's hiking, rafting and cycling to be done in spring and summer, while winter calls for cross-country skiing and moonlight sledding.
Bella Coola Estate, Verbier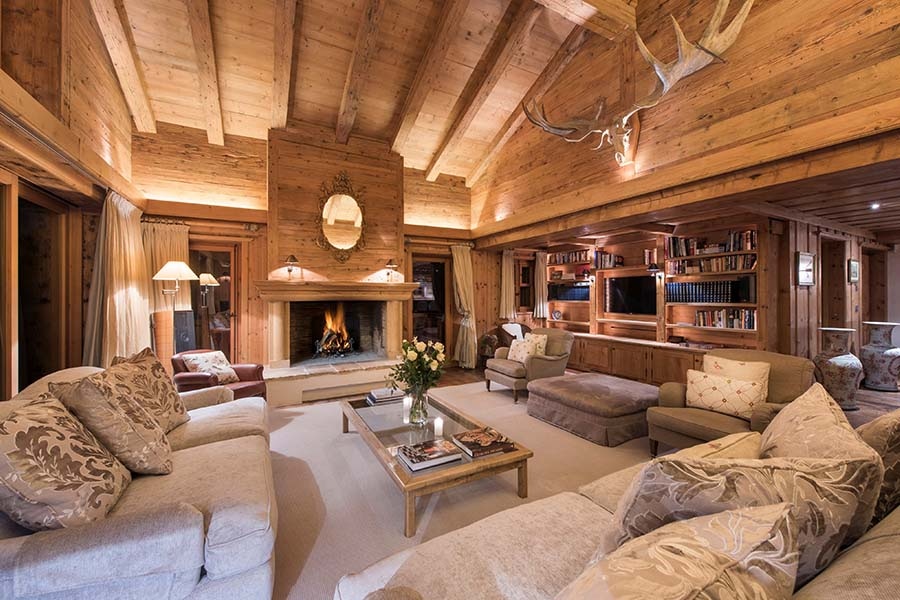 Sleeping up to 18 guests, the extensive Bella Coola Estate in Verbier, part of the Haute Montagne collection, is an enchanting mountain retreat and an ideal base for enjoying all that the stunning surrounds have to offer. Expect tasteful and elegant antique furnishings throughout the suites and living rooms, extending to state-of-the-art facilities such as a luxurious spa and wellness centre, games room, two bars and wine cave. With your own private chef serving daily breakfasts and dinners, as well as dedicated chauffeurs and in-chalet massages, you'll return to the real world feeling utterly relaxed and rejuvenated.
Alpina Gstaad, Gstaad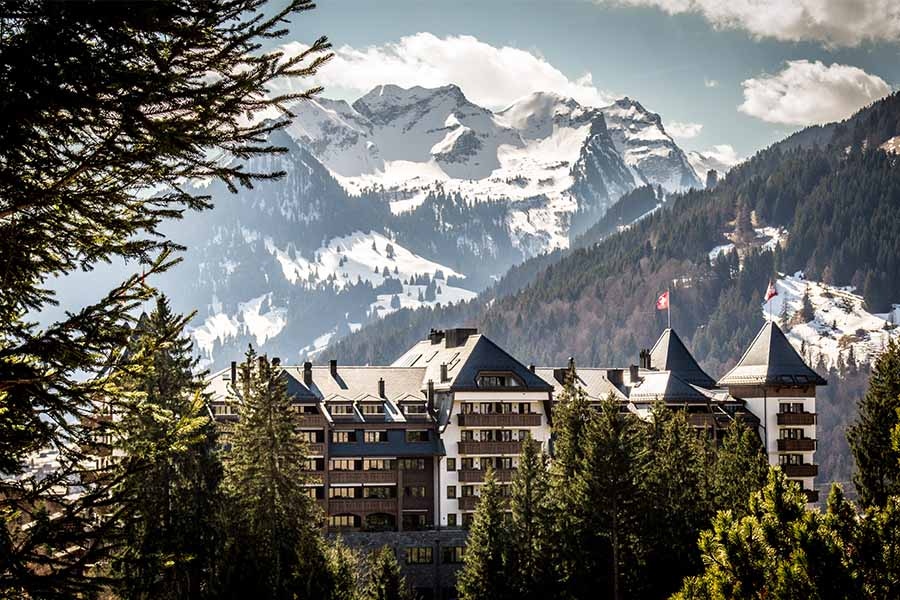 Alpine chic gets taken to the next level at the Alpina Gstaad, a five-star hotel that epitomises Swiss sophistication and contemporary luxury. At the heart of Alpina is the Six Senses Spa, where guests can relax by taking part in a multitude of programs to restore energy and improve general wellbeing: massage, yoga and meditation feature alongside more alternative approaches like light and sound healing, chakra balancing and amethyst body wraps. As far as accommodation goes, each of the 56 rooms have been thoughtfully furnished with local materials and period woodwork, creating a series of beautiful sanctuaries that you'll no doubt find difficult to peel yourself away from come ski time.
All images courtesy of the hotels and chalets.