The Origins of the Single-Breasted Jacket
The Rake speaks to some of Savile Row's leading lights to discover what makes the most fundamental jacket style of them all so enduring.
There are many elements that make up an outfit, but if one had to choose a lynchpin, it would be hard to argue with the jacket. And by far the most multitudinous and multifarious basic style is, of course, the single-breasted jacket. Most commonly finished with one to three buttons and notched or peak lapels, it's a design that practically defines much of what we know as contemporary tailoring. One can scarcely imagine a world without it.
To discover the single-breasted jacket's origin, we must go back to 1666. The king at the time, Charles II, decreed that the currently fashionable attire of doublets and cloaks was to be banned, and instead the nobility was to wear a cassock, a vest and breeches. According to Samuel Pepys, who witnessed it, this declaration was "to teach the nobility thrift", but it also had the consequence of creating the formative three-piece suit. Over time, of course, this design would evolve in numerous ways, each regularly lifting the hem of the coat higher and higher. In the early 1800s, George 'Beau' Brummel would famously reject the overly ornate trappings of court dress - as well as breeches - in favour of cleaner lines and more sombre colours, leading to the creation of
morning dress
. In the late 19th century, the lounge suit was created, nominally for country or sporting purposes. Featuring a jacket that merely went to the hip, with single-breasted fastening at the front, it offered tremendous ease of wear and mobility, and by the end of World War I it had become a staple, the last century's frock coats and morning dress having either fallen out of daytime use, or been repurposed as occasionwear. "It was called a 'three-seamer' coat by tailors of the time," says Campbell Carey,
Huntsman
's head cutter, "as it was seen of a bit of a cheat."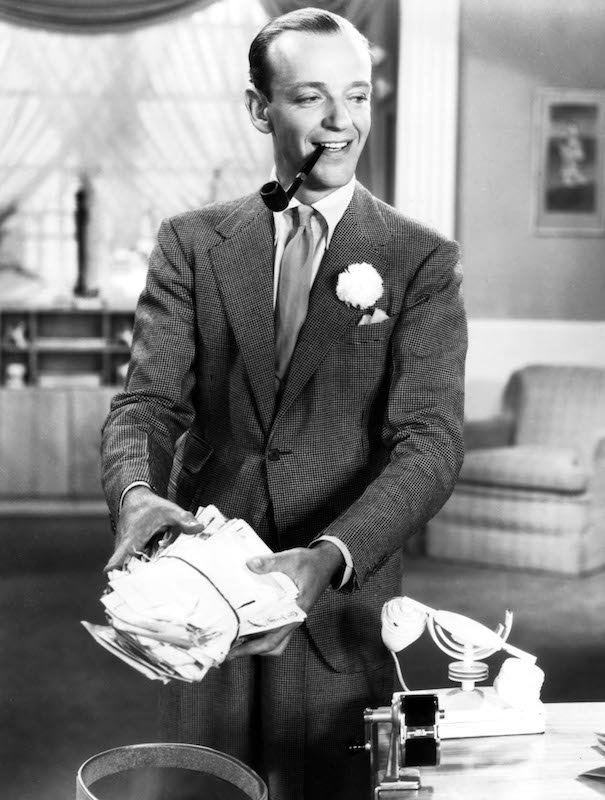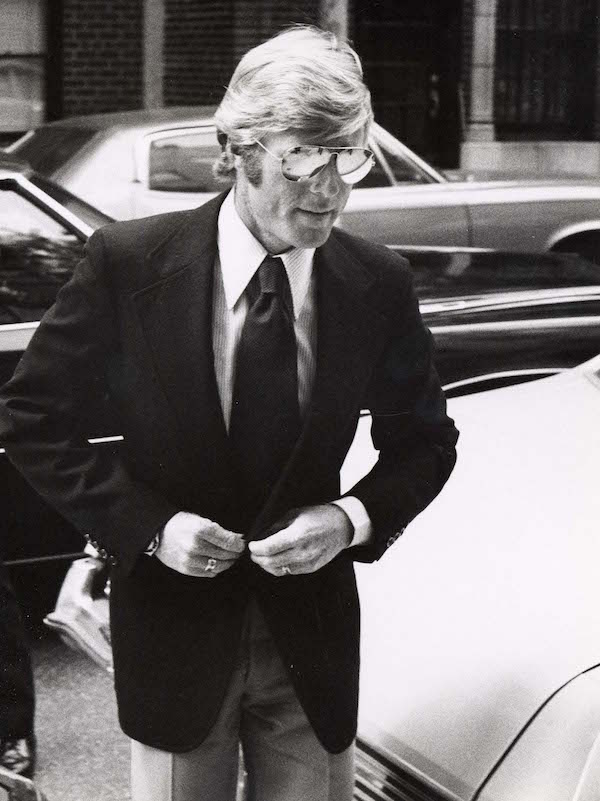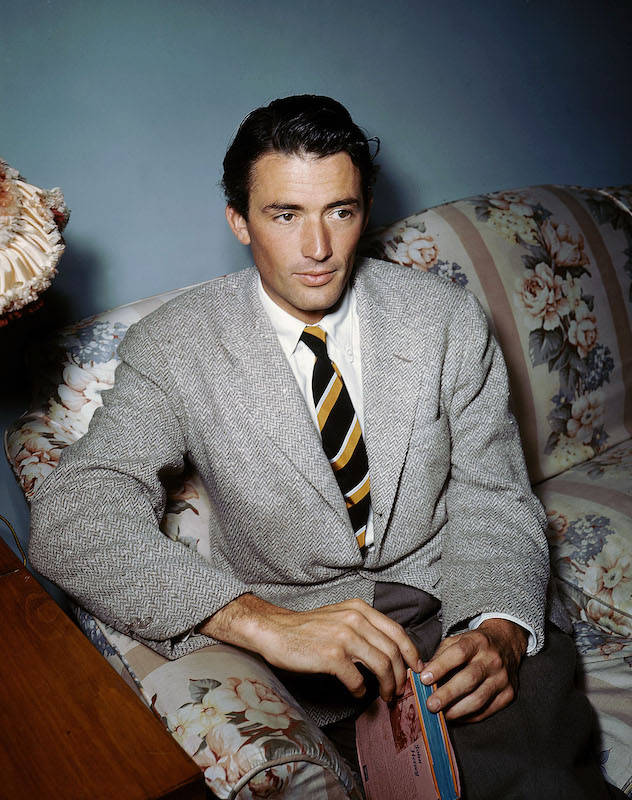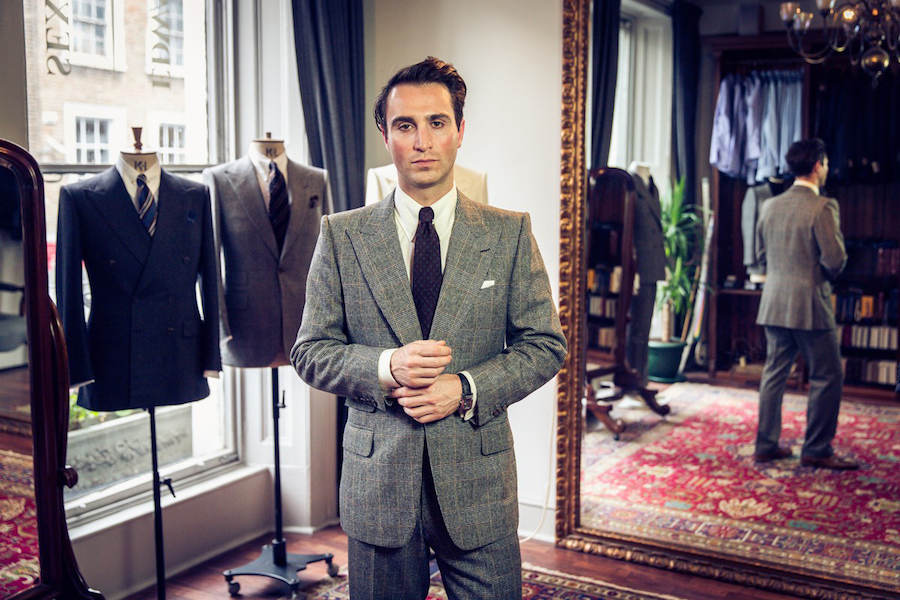 The original distinction was that single-breasted was for civilian dress and double-breasted was for the military. For reasons both obvious and good, that separation has fallen by the wayside, but it remains that the single-breasted is often the style one first reaches for when beginning a tailoring project. And there's a good reason for this too - its fundamental design offers a wealth of options. "I think the keys to the single-breasted jacket are versatility and variability," says
Edward Sexton
's Cutter and Creative Director,
Dominic Sebag-Montefiore
. "From a closed in three or even four button to a short one button that is cut away and open, you get completely different looks and functions. The more buttons to fasten the more coverage you get, so the better at keeping you warm - not to mention the option of wearing a waistcoat, not usually done with double-breasted." Should a layer of knitwear be more your stock-in-trade - or should the weather demand it -  a fine jumper or cardigan will also make firm friends with a single-breasted jacket, the style's easier-wearing and more open design allowing the knit to visually break things up.
From a more utilitarian point of view, the single-breasted jacket offers a single point of fastening, which brings with it its own benefits. "Placing the fastening button on the waist with long lapels swooping down to the narrowest part of the body can be very slimming and flattering," Sebag-Montefiore tells
The Rake
. "A double-breasted jacket is less forgiving unless the cut and fit is impeccable, which is why it went into decline as ready-to-wear became more common. The single-breasted jacket can be quite simply and elegantly proportioned to flatter the male form - and don't forget the modernists embraced the simple, minimal design of the single-breasted jacket." Chester Barrie's Creative Director
Chris Modoo
echoes this point. "Whilst some say the double-breasted does not suit everybody - which I disagree with - the single-breasted jacket can complement the most challenging of figures. It has become the international symbol of civilised business, but executed in less formal cloths such as tweed or linen, it still has an air of its original, casual stance."
And that really is the crux of the single-breasted jacket's steadfast relevance - it's a beautiful canvas that allows for a world of possibilities. "The single-breasted jacket is not just one thing; it comes in many guises," says Sebag-Montefiore." The ubiquitous ready to wear high two button notch lapel - while it can seem a little bland - is very wearable as a suit jacket or a separate, fastened or open. The jacket can be casual with three buttons and slanting pockets or formal with one button on the waist and a peak lapel, like our preferred house cut." Whether considering a foundational suit for one's office attire, a bold seasonal piece in flannel or tweed, or even a smoking jacket, the single-breasted jacket can do them all. It is a design that is eternal due to its simplicity and utility. "I guess the less-is-more rule counts here, making the single-breasted coat timeless, versatile and totally able to transcend generations," says Carey. Or, to use Pepys' words, "I wish the king may keep it, for it is a very fine and handsome garment."