The Rake Tailored Garments – Style and Comfort United
Reconciling the once disparate qualities of immaculate style and ease of movement, The Rake Tailored Garments in collaboration with Vitale Barberis Canonico, are ultra-sharp clothes offering unparalleled comfort.
A new day has dawned, we are emerging, blinking from our domestic hibernation that comes with a global pandemic, and have looked out towards the horizon with a resolve to understand and make manifest our new priorities in how we wish to dress. The Rake team have met every day during this time and, like the Romans at the Senate, through our bedsheets have deliberated on where classic style needs to position itself. For a while we thought perhaps we'd look out and see who would come up with the solution, but we decided in the end that we might as well be that solution, and bring it to the table ourselves.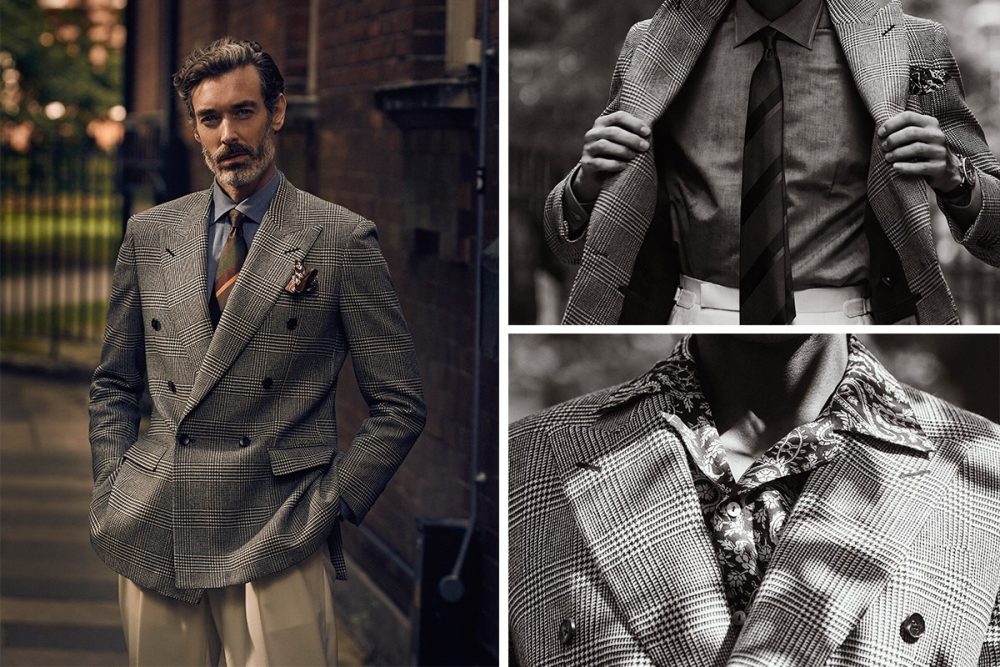 Welcome to The Rake Tailored Garments, a project that embraces our desire for comfort without any compromise on aesthetics. A collection which defines classic elegance for the new normal. Inspired by American style icons such as Fred Astaire and Gary Cooper who wore beautiful tailoring in an effortless and casual way, The Rake has capitalized on its 12 years as the voice of authority in the bespoke arts to create a new international style.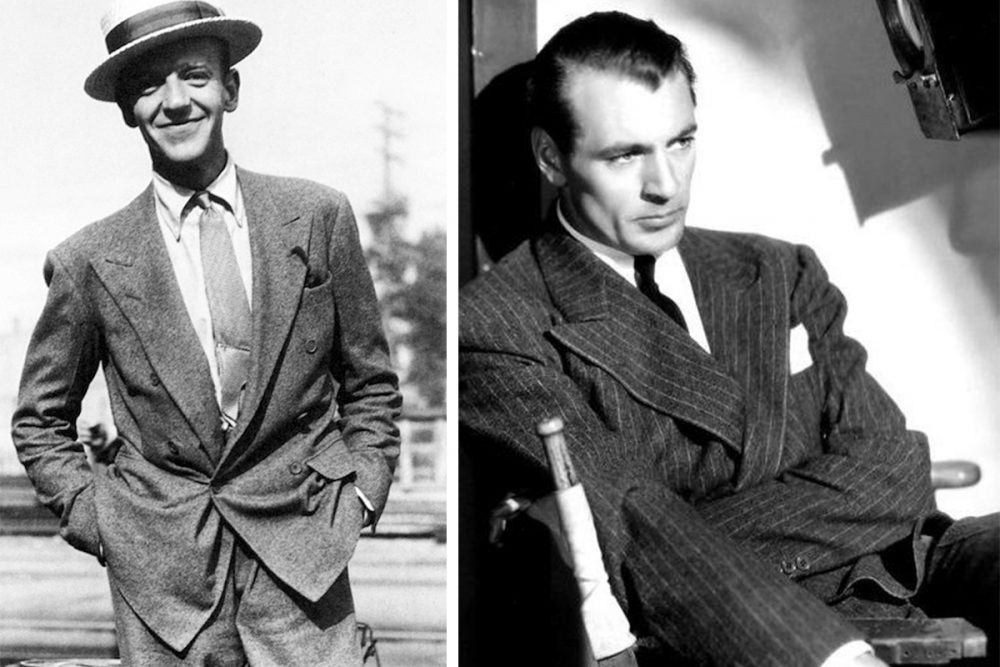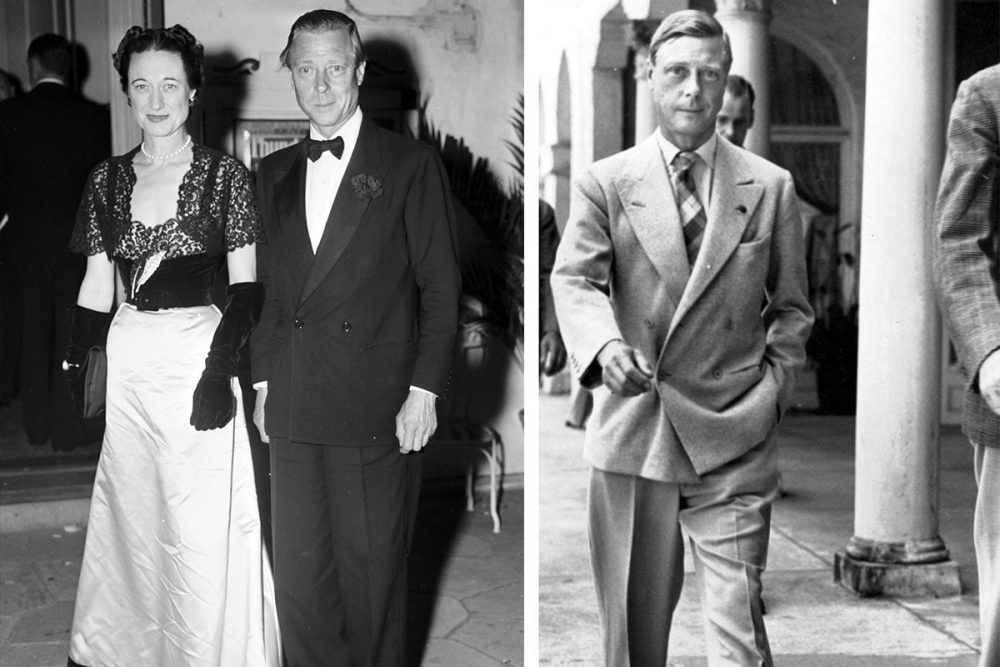 Our cut is a hybrid of English, Italian and French tailoring techniques resulting in a new liberation in ease of wear combined with sexy, evocative, timeless style. We have spent the majority of 2020 indoors, while it is hard to generalise on how people have dressed during that time, it is clear that there has been a realignment in sartorial priority. When the 2008 crash happened, the revival of suiting placed emphasis on structure and tailoring being an extension of geometry. Today, we value beautiful silhouettes and flattering angles, but not at the expense of comfort.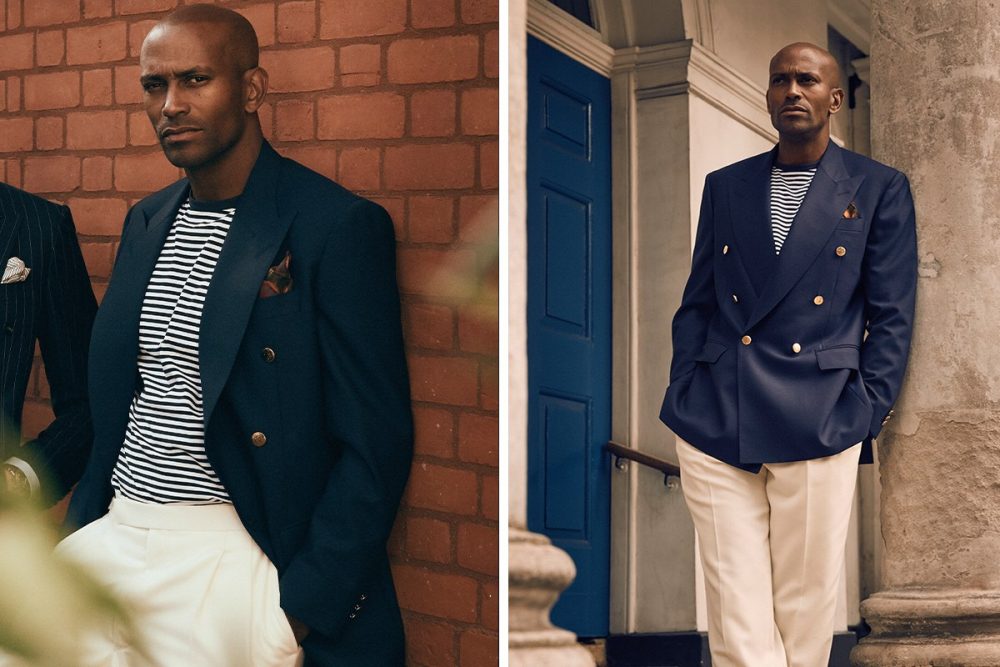 Equally influenced by the Hollywood drape worn by actors in the '40s and '50s, Frederic Scholte the innovator of the British Drape as well as Neapolitan tailoring, we've sought innovative ways to remove the stiff, restrictive padding and layers of horsehair found in traditional tailoring that impedes freedom of movement. However unlike both the British Drape and Neapolitan schools we haven't simply added excessive volume to the chest, back and sleevehead which can result in a bulky silhouette. Instead we've tastefully and strategically applied added cloth only in specific areas, which allow us to retain a sleek form while creating unparalleled ease of wear. For example our sleeveheads evince the beautifully rippled effect of Neapolitan
Spalla Camicia
, a technique for fitting a larger upper sleeve into a smaller armhole. But these sleeves narrow to a cleaner and more shaped cuff typical of French tailoring. Instead of using large amounts of chest drape we've added just the right amount of subtle volume. We've cut the front of our coats a touch more generously so you can easily keep them comfortably buttoned even during a long meal, while retaining a beautiful shape through the side seam.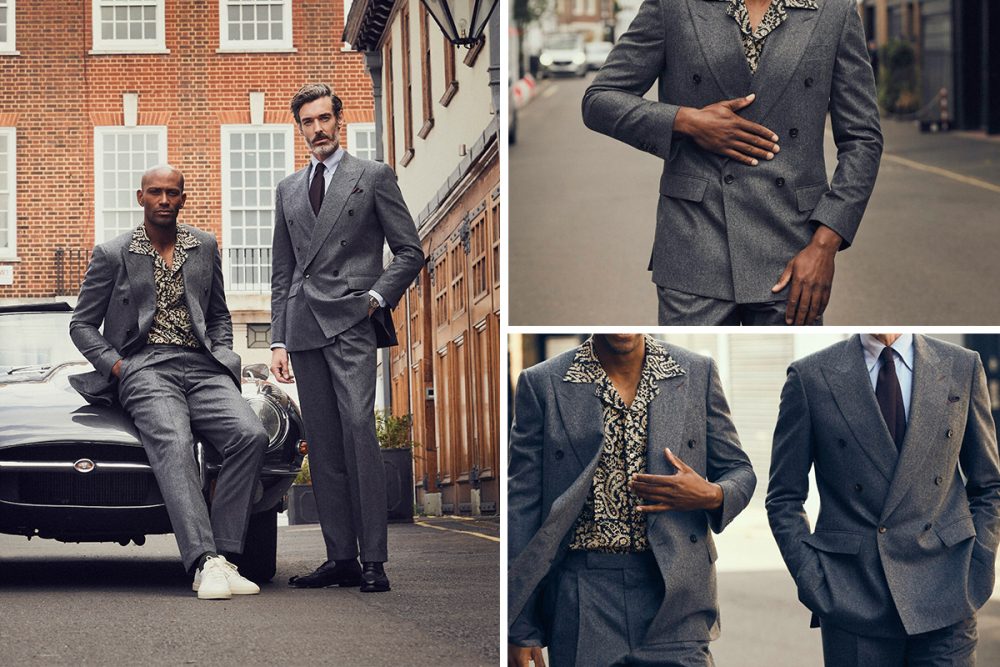 At the same time we've worked our garments such that they display a beautiful, soft, diaphanous effect that grows more appealing the more often you wear them. The result is beautifully draping yet highly pliable suiting that is heroically styled yet as comfortable as your weekend clothes. As opposed to the majority of overly fitted clothing, our garments actually look better the more items you put in their pockets. They are conceived for men working, living and moving through real life at a fast-paced trajectory. Finally our garments are carefully constructed in one of the best factories in Puglia, Italy, using fabrics from the very finest cloth mills such as Vitale Barberis Canonico so they will only grow better with age. On top of that, there seems to be very little consideration for value within the market and we have never felt that to be right. The customer has been lured by the label and apart from that the justification for the high price point is hard to pin down. Classic style therefore becomes inaccessible to the community of sartorially dedicated who understand more than anyone else how clothes like these bring value on a spiritual level, not just an aesthetic one.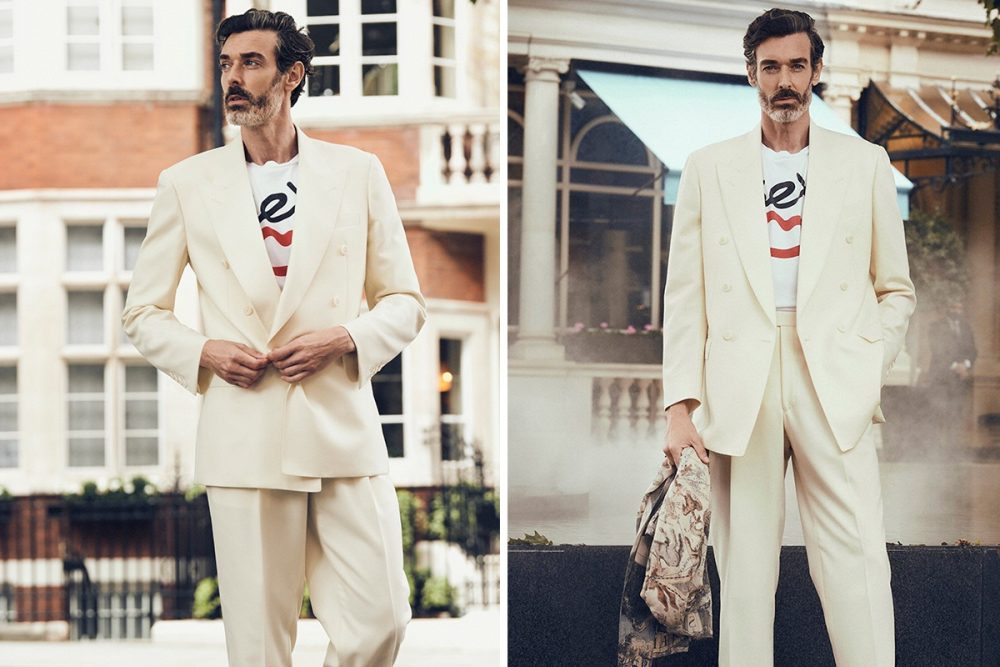 We've all been in those situations in a stuffy board room or an overheated restaurant struggling with the restrictive feeling of your suit. In The Rake's Tailored Clothing, thanks to our deconstructed technique and relaxed cut you'll feel as comfortable as if you were in your bathrobe even while being the most glamorously dressed man in the room. Also because of the soft drapey, seductive élan of our garments they are effortlessly adaptable perfectly pairing with shirt and tie, an open necked denim shirt or even a rock and roll T-shirt and combining harmoniously with everything from bespoke brogues to urban combat boots.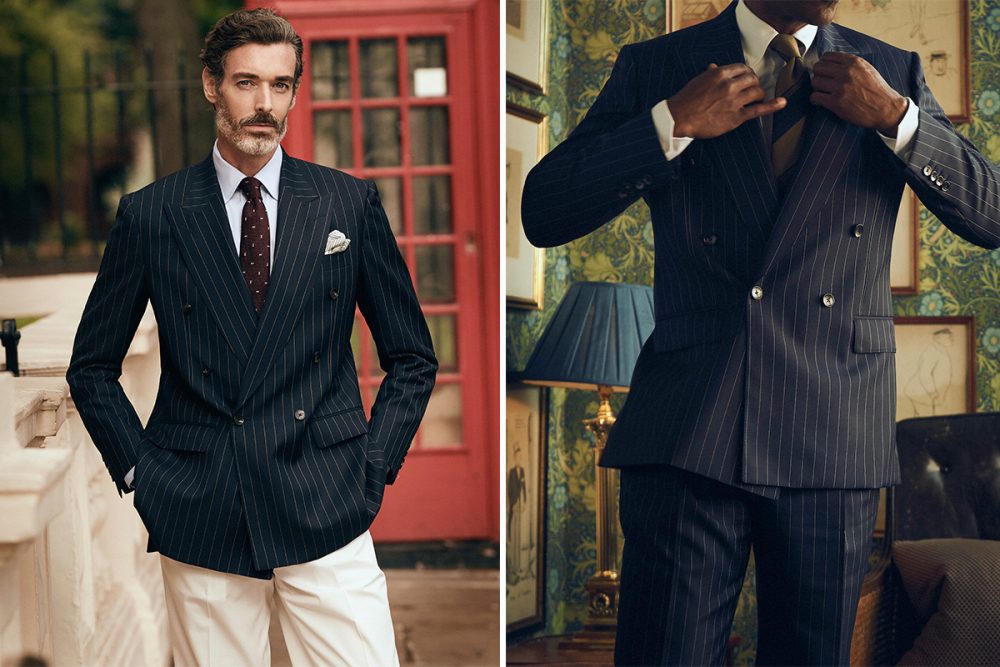 Our initial offer comprises of the perfect fall wardrobe in pure elemental, double-breasted classics each using some of the greatest names in men's style: from Agnelli's grey double-breasted flannel suit to the glorious white jackets and trousers that Bryan Ferry wore in his heyday, our objective is to bring back the most iconic garments in history. Also, in the collection you can find the pinstripe suits that are worn with such enviable élan by Luca di Montezemolo, the naval blazers that are emblematic of the traditional suave of Prince Michael of Kent, the Duke of Windsor's midnight blue dinner suit, and of course the sartorial derring-do of Miles Davis with a bold Prince-of-Wales check blazer. However, it is not a collection designed with just the hyper-formal in mind: our interest in inclusivity and creating a broad church of people who wish to wear beautifully made clothes meant that each look is sold as separates so you can mix and match, and the specs and proportions are as they are to appeal to both the relaxed, as well as the formal wearer.