The Rakes of the Year
The Rake honours those who personify our definition of Rakehood with their elegance, charm and kindness — and, most importantly, their strength of character.
The Edifier: Raynald Aeschlimann
by Wei Koh
Raynald Aeschlimann is already something of a legend in the watch business. Among a long list of accomplishments, he became the first chief executive in the Swiss watch industry to harness the power of social media by creating a limited-edition timepiece that celebrated the hashtag
speedytuesday
, one of the most powerful online community symbols in the ethersphere. But like everyone else on our Rakes of the Year roll, his inclusion is based on the edifying effect he has had on us during a year fraught with challenges. Specifically, he and his team at Omega created what is possibly the most uplifting watch of all time at a moment when it was most needed. Already the Omega Speedmaster is synonymous with man's conquest of space, as the only official timepiece to be certified for use by NASA's Gemini and Apollo astronauts. But more importantly, on board Apollo 13 an Omega Speedmaster helped save the lives of the astronauts by timing a crucial 14-second engine burn to position the crippled vessel just right, so it would neither burn up on re-entry or bounce off the Earth's atmosphere and be forever lost in space. For their role in this, Omega were awarded the coveted Silver Snoopy medallion, NASA's highest honour for an external supplier. The watches that have been produced with the likeness of the Snoopy Award — specifically, the Blue Snoopy (honouring Apollo 13's 40th anniversary) and the Silver Snoopy (honouring the 45th anniversary) — are already the objects of cult collectability. The Silver Snoopy, in particular, trades for more than 400 per cent of its original retail price. So Omega had huge shoes, or moon boots, to fill for Apollo 13's 50th anniversary this year. And they caused a riot of unfettered joy when they surpassed even our lofty expectations, with not only the coolest modern Speedmaster made but a watch that brought a smile to faces around the world. Because not only is this watch's dial made from silver, in deference to the award, but on the back of it, attached by a magic hand, you will find Snoopy inside his command module flying from the Earth to the moon for precisely 14 seconds when you activate the chronograph. The photo-realistic moon rotates once a minute and is a reminder that every one of us lives on this small, fragile, blue planet together. Aeschlimann says: "We wanted this watch to remind everyone of the incredible resilience, courage and determination human beings are capable of, which is more important now than ever." At the same time, there is something wonderfully innocent and childlike about Snoopy in his spacecraft, navigating his trajectory to the moon.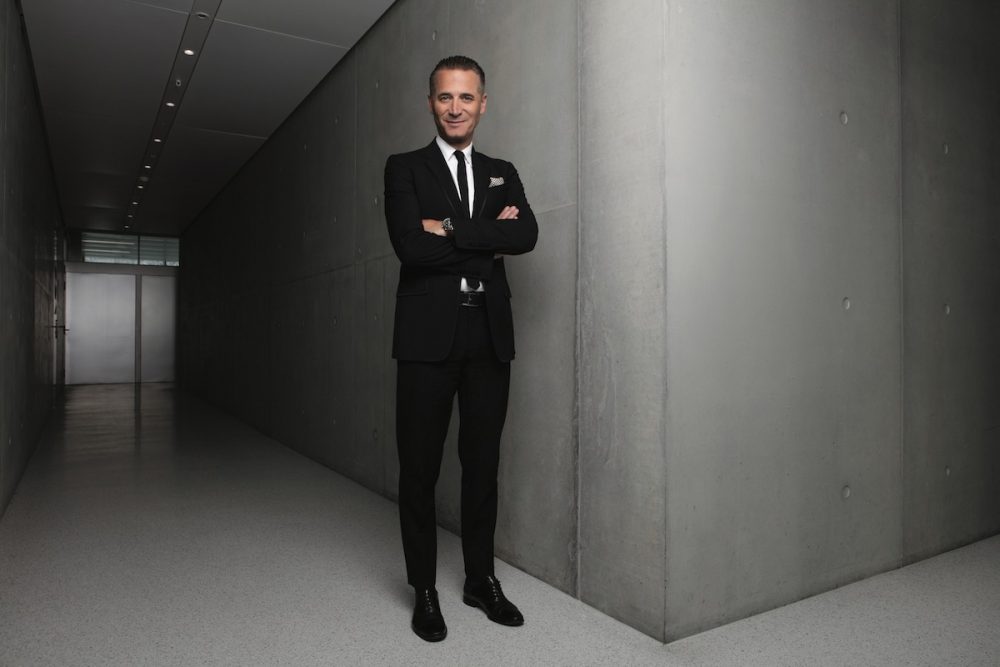 The Auteur: Paul Feig
by Wei Koh
All the people selected as Rakes of the Year for 2020 were chosen for their extraordinary efforts during this most difficult of times. Paul Feig has contributed in spades. By the time you read this, he will have performed — and, make no mistake, they are all masterful and herculean performances — 110 times on Instagram Live with the purpose of lifting our spirits, reminding us of worthwhile charities, and spotlighting how to help those most in need. Through his heady, intoxicating blend of dance, humour, sartorial splendour and libation concoction known as Quarantine Cocktail Time, he's created a social media phenomenon that has kept us laughing our way through the pandemic. It began nine months ago, when his instinct amid the bleakness of our first global lockdown was to try to make people feel better. He says: "I thought, Well, I'm an actor, why don't I get in front of the camera — in this case my phone — and just make a fool of myself, but hopefully in a way that will make people laugh and give them some reprieve from what's going on. "Then I thought, Well, I'm quite good at mixing cocktails: why don't I add in a little tutorial related to this. I have to admit at some point I ran out of known recipes and had to start inventing my own. And finally I thought, Well, if people watch this, maybe I can shine a light on charities and people we can help out." For many, the highlight of Paul's Cocktail Time is when his warm, effusive and razor-sharp wife, Laurie, gets in on the act and the banter, and the chemistry is turned up to 11. From the perspective of what America at its best means to me — egalitarianism, optimism and resilience — Paul and Laurie are shining examples. Indeed, Paul's mission behind the camera has always ensured a fair and responsible representation of race and gender among his crews. He was 'woke' before 'woke' was a thing. And this sense of inclusivity also pervades his sartorial mission. He says: "When people see a guy in a suit, they immediately think he's a banker or hedge funder and is ultra-conservative, privileged, and believes in exclusion. What I love about The Rake, and what I have always believed in, is taking this image and turning it on its head. Meaning that suits, cocktails, cigars should become symbols of inclusivity where everyone, regardless of your race, gender, sexual orientation and age, should feel they are part of the culture." Which reminds me: even though today he's seen on movie sets directing Hollywood's A-listers, and on the cover of magazines resplendent in his Anderson & Sheppard bespoke suits, at heart Paul is still the guy who created Freaks and Geeks, which was based on his own life in high school. And that's why we love him.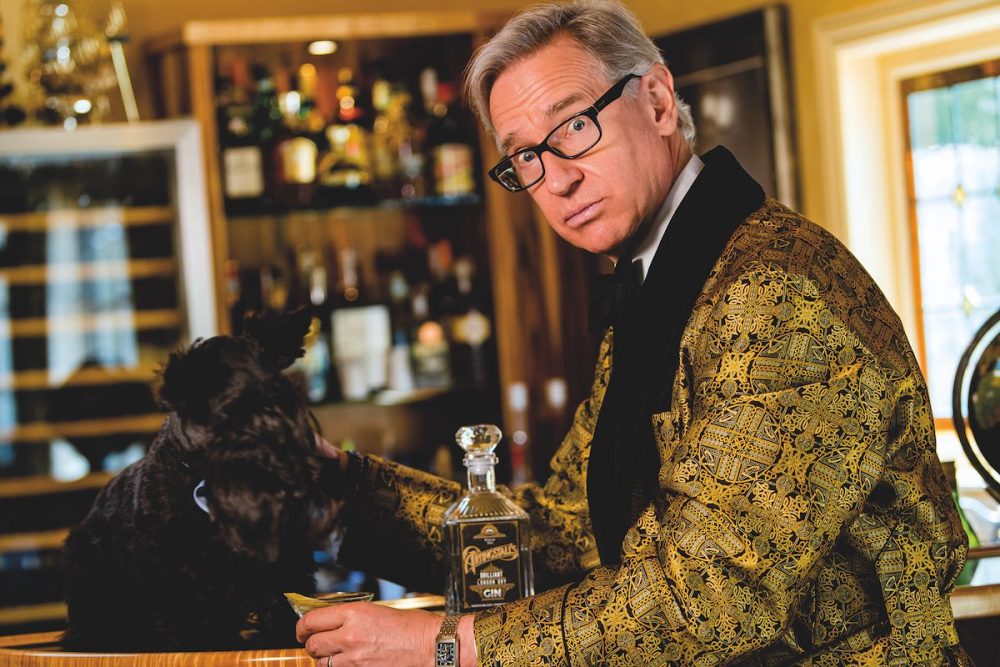 The Unifier: Gary Barlow  
by Tom Chamberlin
      special thanks to Dukes Bar Gary Barlow wears his cultural importance as if a loose garment. His significance has extended now over decades, and in all truth he has converted his celebrity into something meaningful, an achievement others would do well to emulate. As much as his musical successes with Take That and his solo career will appear first in any career retrospective, it should be noted that Gary has played a role in several moments of national import. For example, in 2012 he organised the concert that celebrated Queen Elizabeth's Diamond Jubilee, an event that featured the world's greatest musical talents honouring Her Majesty's 60 years on the throne. Gary is a man of consummate generosity, raising tens of millions of pounds for charity. When Blackpool needed a late replacement to switch on the town's illuminations (for those of you not in the U.K., this is an annual British ritual), Gary stepped in and made sure his fee went to Children in Need. This year we have needed warriors like Gary more than ever, and, true to form, he was there for all of us, beginning a series he called the Crooner Sessions. The premise was simple but very much a corona-phenomenon, conducted over Zoom: he would sing a song with a different guest each day. He says: "I called four mates and asked them, 'What can we do, shall we do a song?', and we just sat there with a guitar, and after a few days of collecting these videos I put one on my social media, and by the evening it was on the news." He completed 60 sessions in all. As if he hasn't contributed enough to our cultural intake this year, he has a new album out,
Music Played By Humans
. In felicitous timing, the final recording took place two weeks before lockdown in March. "Little did I realise how poignant it would be, getting big groups of insanely talented human beings together," he says. Perhaps the theme of the album — which acts as a haunting and mesmeric account of life before Covid — is what we need to reassure us of the beauty awaiting us once 'normal' life resumes. It is for this injection of hope, when we have needed it most, that Gary Barlow takes his place as one of our Rakes of the Year.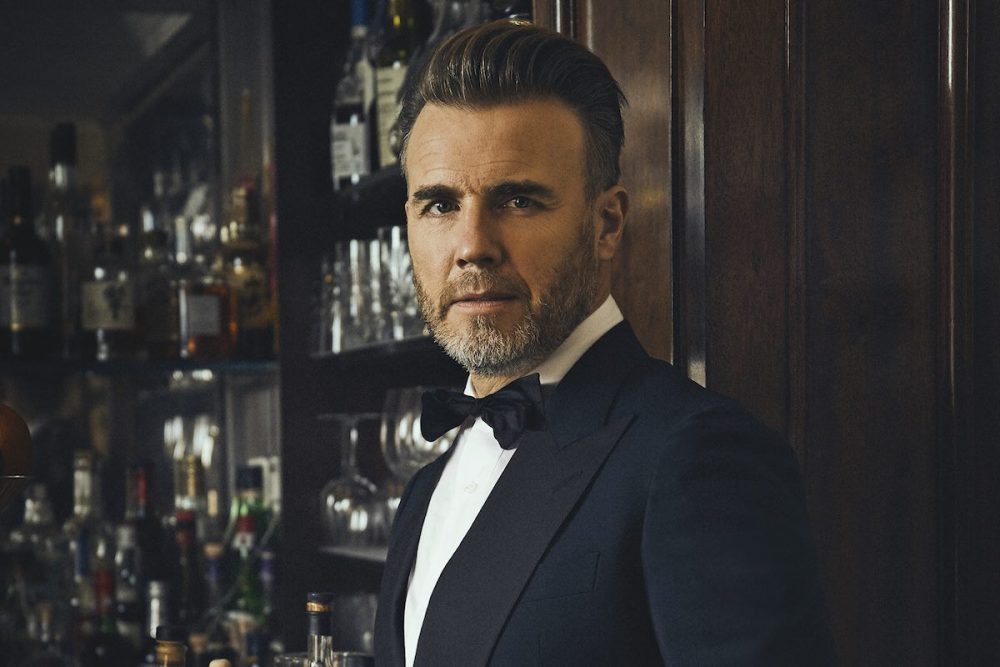 The Game Changers: Kidane Cousland & Solomon Golding
by Tom Chamberlin
The story I wrote about Solomon Golding and Kidane Cousland in August seemed to lift a lot of people's moods. One explanation was that the photoshoot was spectacular, and they are naturals to shoot. But primarily it was because their story is one of hope and potential realised. No one can deny that the brothers are inspirational: people of all stripes, backgrounds, colours and creeds have mentioned the story to me since it came out. To those of you who didn't read it, let me help you catch up. Kidane, the older of the two brothers, joined the army at 16 and rose through the ranks to become the first black recipient of the Sword of Honour at Sandhurst. This was made all the more impressive by the fact he was unable to read or write until he was 11. He is now Adjutant of 29 Commando Royal Artillery, based at the Royal Citadel in Plymouth (where our photoshoot took place). Solomon, who grew up on the same council estate in Tottenham, north London, became the first black British-born dancer in the Royal Ballet. Solomon has also danced for companies in Hong Kong and San Francisco, and he is a talent who appears to be branching into acting and fashion, too. I think it is all too easy for us to cite examples of people, places and things that give people reasons to feel angry and negative about the world they are living in. Injustice is something that should concern any decent person, especially those who are privileged enough to live in a country that is free. The world has been dealing with a lot of bad news this year, and sometimes it feels like celebrating the good is akin to being out of touch or neglectful. Yet from these two siblings the good burns brightly and our outlook can be more positive. Fashionable as it may be to undermine progress and damn good will, from
The Rake
's perspective we stand resolutely behind Solomon and Kidane and proclaim them to be iconic, true inspirations to young and old. Perhaps of everyone on this year's Rakes of the Year list, they are most deserving of our ovation.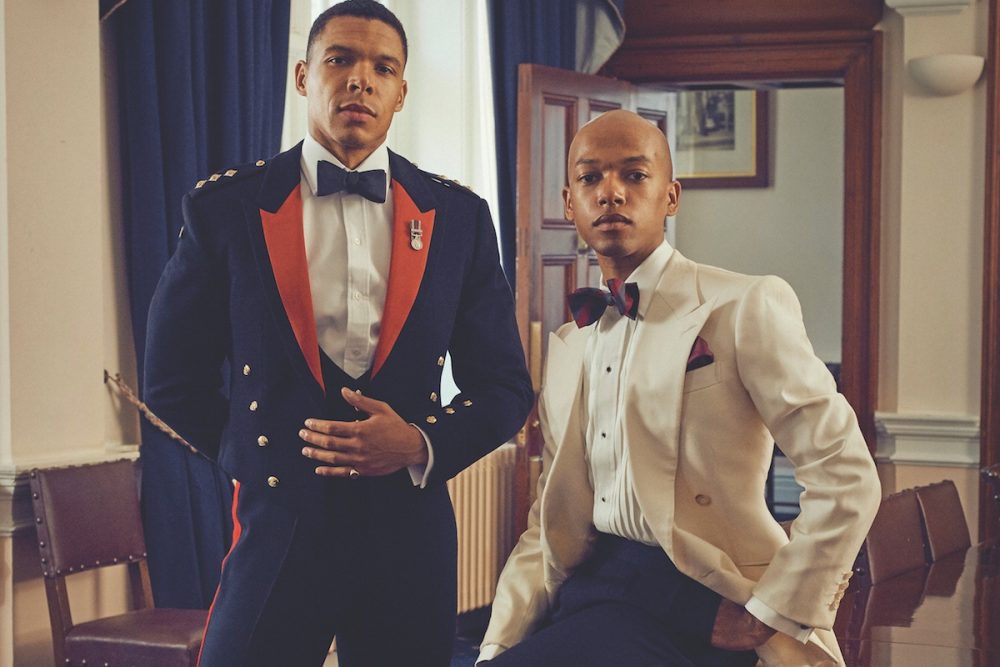 The Pioneer: Daisy Knatchbull
by Wei Koh
There are three things I admire about Daisy Knatchbull. The first is her work ethic, which I came to admire when she was the head of communications at Huntsman, where she would invariably be the first person to arrive and the last person to leave, equally committed to being the consummate host but never above picking things up off the floor once the guests had gone home. I've learned that you can't teach that to someone — they are either stoked by an internal fire unseen by the world, or they aren't. The second thing I admire is her style, which is something fearless and perhaps best expressed by her status as the first woman to appear in morning dress in the Royal Enclosure at Ascot. Apparently she had an argument with the dress-code police, as she was wearing heels — which women are required to do but of course are not part of traditional morning dress. She won the argument and stepped across the roped entrance and into style history. She is a style originator in the way Jane Birkin or Betty Catroux were in the 1960s, through a self-expressive vision that is all her own. Which brings me to the third reason I'm so impressed by her: her capacity for prescience and her innate understanding of where the world is heading well before the rest of us catch on. It is all of these things in combination that have allowed her to achieve what we will come to realise — when we look back on this year — was almost impossible. That is, to launch a luxury clothing brand amid one of the worst pandemics and economic crises the world has seen in more than 100 years. But that is exactly what Daisy has done with The Deck, a made-to-measure brand of women's suits that are styled in a beautiful, relevant and fresh way. One major reason for Daisy's success is her ability to change the perception that women's suits are businesswear. Daisy and her clients understand that her suits are for every part of a woman's life. From an ethical perspective, The Deck also frees its clients from the cyclical nature of fashion and trend and introduces the concept of clothing that can be worn indefinitely and that will look more beautiful with time. We exist in an era in which women such as Jacinda Ardern and Angela Merkel are shaping our political and economic futures with greater astuteness than men, and in which these same women have handled the pandemic more intelligently than their male counterparts. You can also say that thanks to Daisy and The Deck, it is a female tailoring entrepreneur who has outperformed anyone else in her field by a mile. That she's done so with elegance, grace and genuineness in a year that could not have been more testing makes her one of our Rakes of 2020.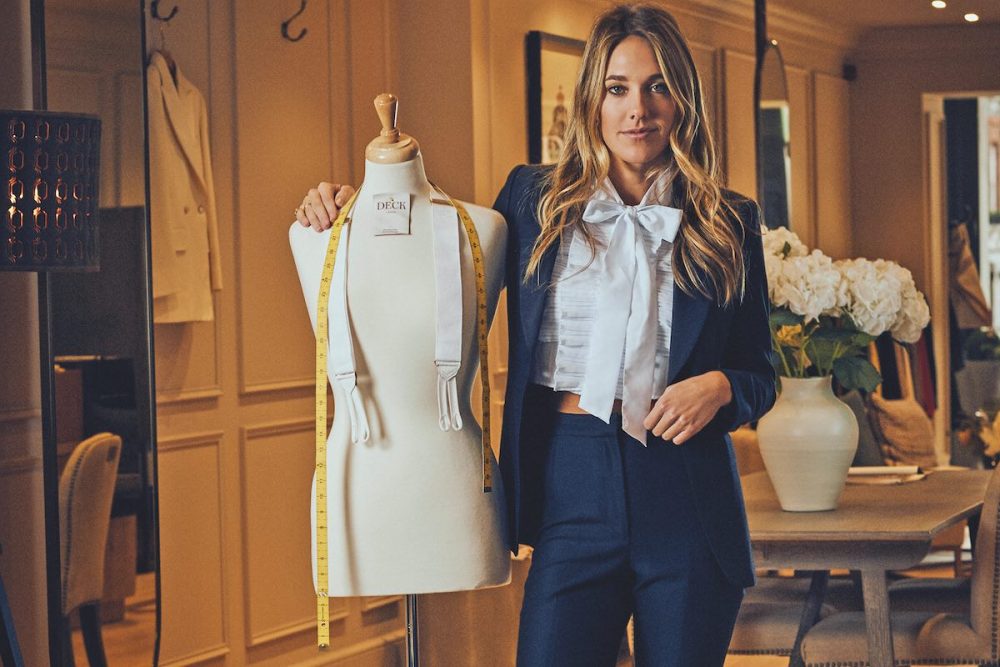 The Igniters: Messrs Nick, Max and Freddie Foulkes
by Tom Chamberlin
A few weeks ago, I spent several hours in a car with Nick Foulkes going to and returning from the countryside. For those of you who like to keep track of such things, we smoked a noughties Cohiba Lanceros each, and, on the way back, we settled for some Behike 54s, in the spirit of keeping the numbers low and the prices high. Nick and I had plenty to discuss: the impending U.S. election, a revelatory common appreciation for
Schitt's Creek
, the ins and outs of Terry Haste's button stances, and the origins of the Christmas carol service (see my letter on page 16). While all these were covered, the majority of the time was spent talking about our favourite subject, our children. This wasn't a huge surprise to me, as for the decade-plus I have known Nick, he has seen me single, not single, engaged, married, and now a father, and throughout he has been explicit about his fondness for children, no less his own two boys, Max and Freddie. If Covid has done anything, it has given parents the opportunity to spend more time with their children. But very few of us had the creative foresight to produce a hit series for streaming, which is what Foulkes & Sons accomplished with their lockdown videos at the ancestral hovel. If you wish to know Keats's thoughts on autumn, always wondered what the Foulkes family estate looks like, or need to understand the difference between a Colorado and Colorado Claro wrapper on a cigar, this is the place to go. With Max, a Havana Master of Cigars, as Nick's co-presenter, and Freddie, the producer/director/cameraman, each week (except during the recent summer recess) the Foulkes choose a specific cigar or format of cigar and review the selections therein. While cigars are enough to bring audiences flocking, the best part by far is the off-script moments of familial levity and simpatico. Clan Foulkes have taken full advantage of the time forced upon them by this malevolent, unseen misery, and they have spun it into (viewing) gold that has helped the rest of us feel uplifted, educated and inspired. It would be churlish and shallow not to mention the woman Nick describes as the most popular thing about him — his wife, Alexandra — who is always behind the scenes but always crucial to everything that makes the Foulkes family so special — and worthy Rakes of the Year.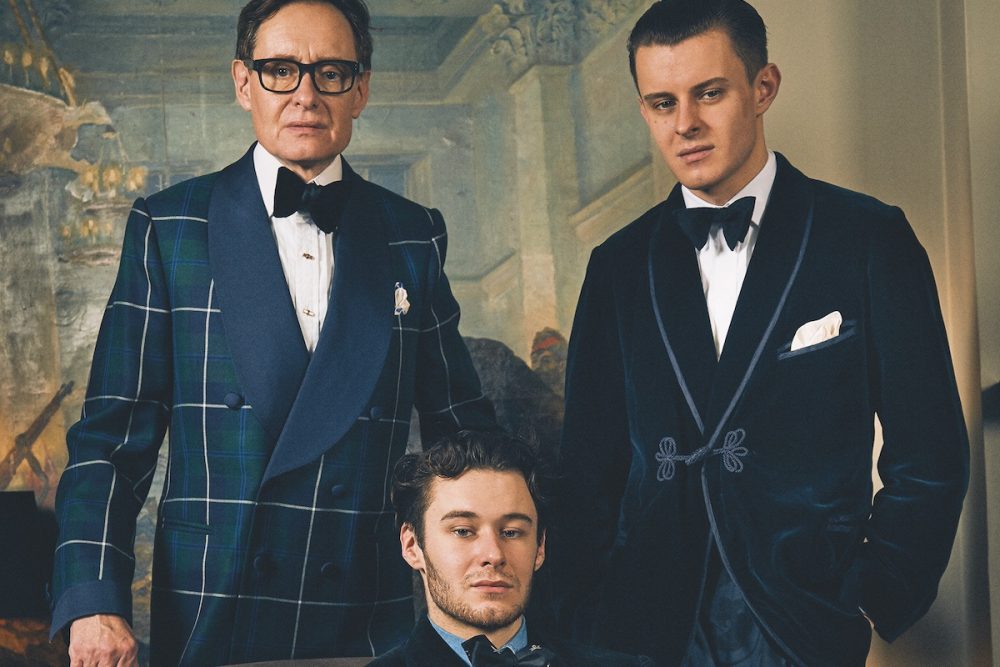 You can also read the story in Issue 73 of
The Rake
- on newsstands now. Available to buy immediately now on TheRake.com as
single issue
,
12 month subscription
or
24 month subscription.
Subscribers, please allow up to 3 weeks to receive your magazine.