Chain Reaction: America and the Rise of Rakish Man-Jewellery
The Rake examines America's rich culture and how they have laid the foundations of the current surge in trend of 'Man Jewellery'.
The Rake is not the greatest advocates of trends, they come and go but in our book, true style is a permanent fixture on the calendar. Even so, everyone should allow himself some leeway in life, enjoy exceptions that prove the rule and consider trends when they hold the promise of turning into a more long-lasting part of fashionable discourse. The current rise of luxury 'man jewellery', which no doubt is destined to stay with us, is one of them. Yet, accessorising with bling hasn't always been generally accepted in stylish circles, and only recently in the last 15 years or so has it moved to the forefront of the fashionable zeitgeist. Now an established sartorial staple, it has officially become cool to express yourself, add character to your ensemble and reflect your subversive side with rakish jewellery. Luxury, handcrafted men's jewellery certainly seems to be in ascendance, with a variety of different popular styles, mediums and aesthetics across the style-spectrum — all of which can be traced back to a moment in time when they were the preserve of only a few. America's extraordinary cultural heritage (which
The Rake
is celebrating this month) have informed almost all of these prevailing aesthetics. Now male consumers are harking back to the coolest American subcultures inspiration, but more importantly, they're trying to find jewellery meaning and a material connection.
"In the last 15 years or so has it moved to the forefront of the fashionable zeitgeist."
The Native Americans, who inhabited large parts of the southern states of the US where large mineral and raw material deposits are mined, were excellent innovators and industrialists who made use of their earthly surroundings to make jewellery for all manner of purposes, primarily spiritual ones. The gemstone Turquoise — which is largely found in the southern states, has always been 'on trend' — is more common in women's jewellery, but has become a frequent sight on men too; embedded in bracelets, pendants and rings. The Native Americans believed Turquoise had prophylactic purposes, as well as being a holy stone that brings fortunate, general wellbeing and security. This belief has no doubt passed through the ages, and its placebo effect is not only marketable, but also thanks to the stone's unique depth of colour, men are now buying into it whether inlayed into a sterling-silver bracelet, chain or ring for example, it's become a tool to express one's individuality, spirituality and cosmopolitan style.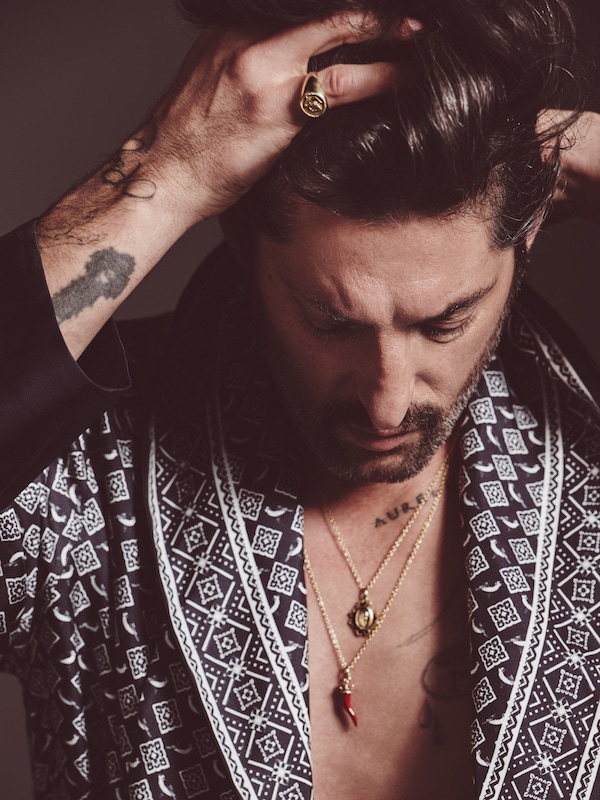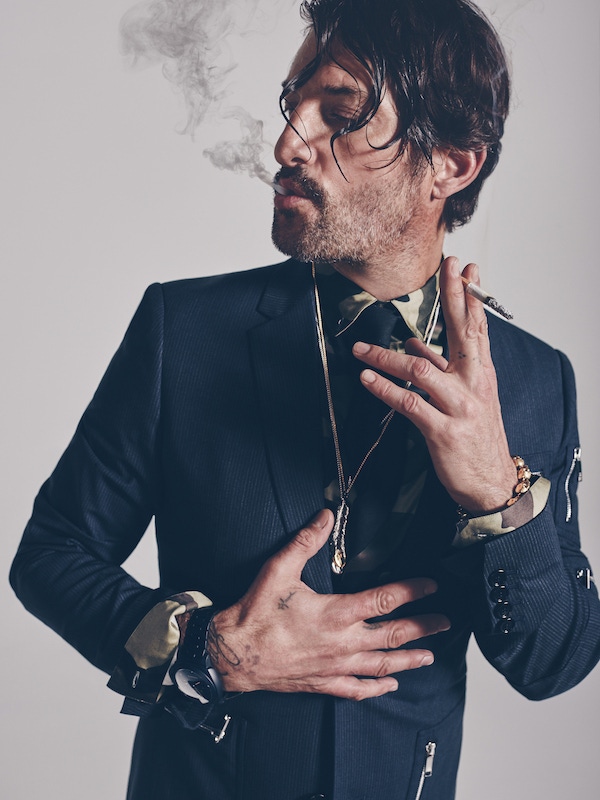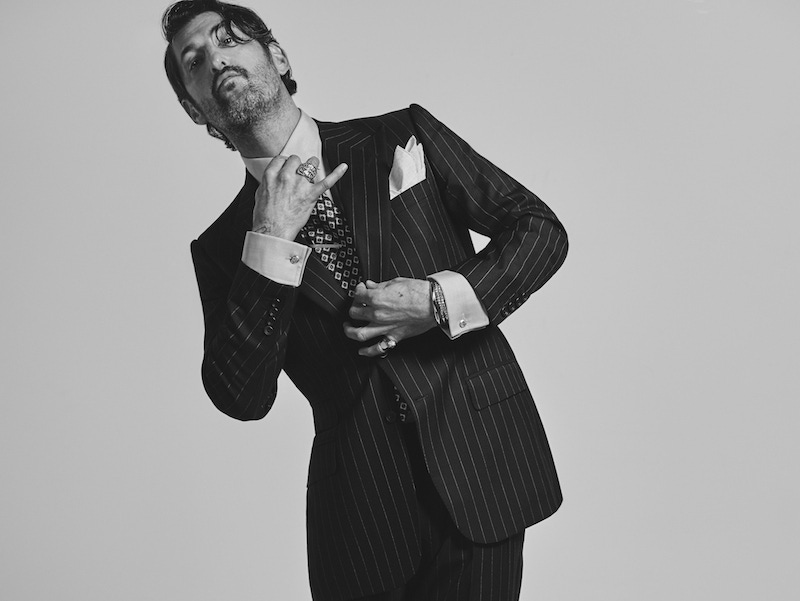 At the other end of the spectrum, there's jewellery that reflects a passion for rebellion and counter-cultural ideals. The Hells Angels for example, quite apart from their penchant for Harley Davidsons and black leather biker jackets, are also known for their love of oversized skull rings, pendants, heavy industrial chains and crossed-pistol motifs. Their iconic jewellery symbolises their ideology, and warns one to essentially not mess with them (the club in 2010 sued and later settled with Alexander McQueen for copying their patented club symbols into jewellery). We might not all be bikers, but in joining your double-cuffs by means of sterling-silver skull cufflinks, for example, you're nonetheless acknowledging your subversive side, channelling a look that is ever-so-slightly anti-establishmentarian. A sense of rebellion is easily transfused with art, with rock, punk and heavy metal - all of which are perfect examples of the fusion of contemporary doctrines. All rakish men are lovers of fashion, art and music, and since the mid-20th century these different art forms have gone hand in hand, with the iconography of man-jewellery connecting them together.
The Great Frog
, a London based supplier of men's jewellery founded in 1972, creates accessories that have become synonymous with the 'rock look'. Clients include Lemmy from Motörhead, Johnny Depp and The Rolling Stones - all of whom are style icons that seemed to have completed the grail quest of eccentric-cool. Reino Lehtonen-Riley, whose father started the brand, tells me that he believes the trend's resurgence is "all about pea cocking, standing out from the crowd and adorning yourself. I guess it's also identifying with a certain tribe [sub-culture]." Whether it be a leather cuff you'd find on Lemmy, an amalgamation of bracelets layered on Johnny Depp's wrist, or heavy rings on Keith Richards' fingers and thumbs - jewellery to those men holds intrinsic meaning and serves as a material reminder of who they are as an individual. Could you imagine Johnny Depp without his jewellery? Style icons such as these are not only sources of inspiration, but they also act as a green light for men to go forth and accessorise with freedom, channelling their own rock and roll edge in the process.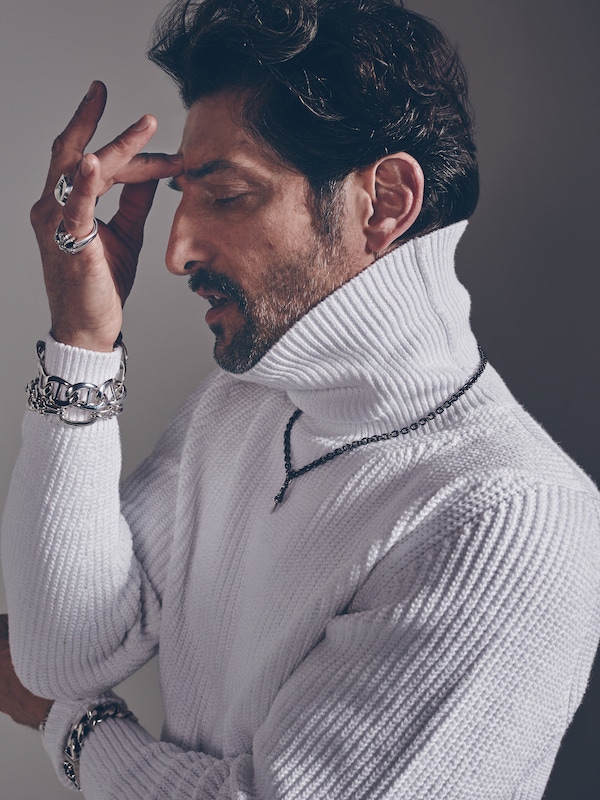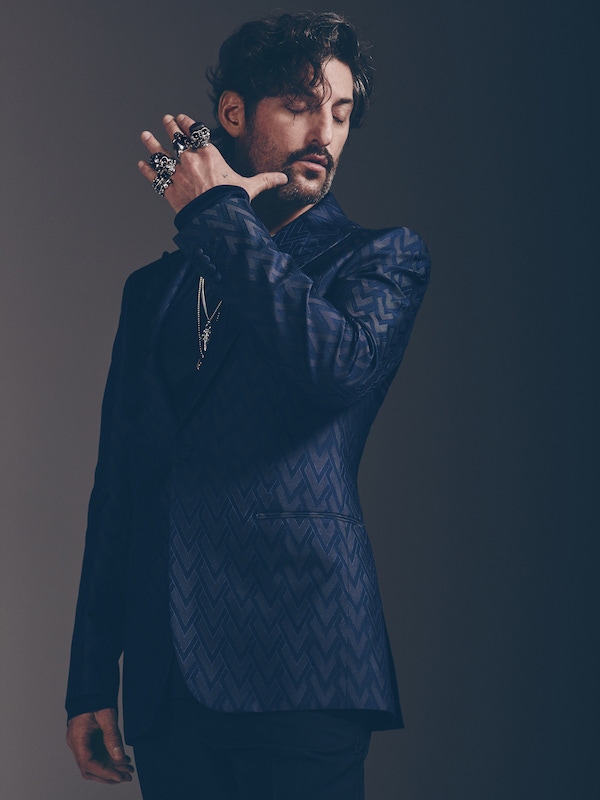 The late 1970s Bronx gave birth to America's single greatest art form; hip-hop, a rich mixed-medium of graffiti, dance and music - which fashion became synonymous with. As it started to become a lucrative business and legitimate art form, hip-hop style became a tool for self-expression in addition to the microphone itself. Fashion and hip-hop are inextricably linked, and hip-hop's vanguard, formed from the fringes of American society, saw material wealth as the signifier of 'making it'. Perhaps the most obvious symbol of this today (because no rake should have a Mercedes logo hanging on their neck) is the simple curb or Cuban link chain, in silver or gold. Hip-hop is all about being flashy, grand and making ostentatious statements, which a rake would naturally discourage, yet from a stylistic point of view, the Cuban chain has transcended into contemporary culture as nothing less than a men's style icon – the thicker and showier the chain, the more of a hip-hop statement it makes. You only have to go into a large designer store to gather evidence for this trend. Not only will you discover the array of designer brands that are catering to this demographic, such as; Gucci, Valentino and Saint Laurent, but you will also see variety of men buying into it. From entrepreneurs to artists, civil servants to students — all with different personalities, incomes and backgrounds — they are able to find jewellery that has meaning to them and reflects their ideologies, interests and personal styles. Even the cheap leather bracelets that we buy from on holiday for example, hold in some respects as much meaning as a designer creation in silver or gold. Rakish jewellery at its best tells a story and evokes past memories. It became a rakish way to express one's individuality and connect with one's cultural heritage and ideology, and we have the stylish sub-cultures of the United States to thank for it.