Introducing The Wolseley Collection
The Wolseley Collection's sophisticated homeware and gifting options bring the quintessential timeless elegance of the London institution into the home.
Anyone who has ever visited The Wolseley (if you haven't, make it your mission to do so post-haste) knows tha
t it is
no ordinary restaurant. Located in
the iconic building of 160 Piccadilly,
 which was built in 1921 as a prestigious car showroom,
this is a place steeped in history, dripping in grandeur and synonymous with classic
elegance.
In a city brimming with chain restaurants, meretricious pop-ups and
ever-evolving culinary trends, there's a certain level of comfort in The Wolseley's enduring old-world charm: everything from the service to the menu to the interior design is imbued with a reassuring timelessness that has earned it a widespread reputation as a true London landmark. As renowned food writer Tom Parker Bowles so eloquently put it, "If restaurants are an art, then The Wolseley is a masterpiece."
The much-loved establishment was launched in 2003 by legendary restaurateurs and long-time business partners Chris Corbin and Jeremy King. Like all good things, it has only gotten better with age: sixteen years and over six million customers later, The Wolseley continues to dazzle. Held up
by a European sumptuousness injected with a distinct British spirit
, it has become so much more than just a restaurant - it's a veritable institution. With such an esteemed reputation and loyal customer base, its growth and evolution as a brand was only natural: the logical 
next step
was the establishment of a homewares collection that would serve as a way for customers to
recreate their experience of The Wolseley at home.
"Over the years, we have had so many requests to extend The Wolseley experience into the home," says Lauren
Gurvich King, Head of Retail at The Wolseley and responsible for co-creating The Wolseley Collection with Jeremy King.
"We are frequently asked whether it is possible to buy our well known coffee, teas, teapots, tea strainers, wines and more. It therefore seemed to make sense to go even further with a full range that would allow us to finally fulfil those requests. So it is with great pride that we launched the collection, giving our customers a chance to take a piece of our Mayfair establishment home."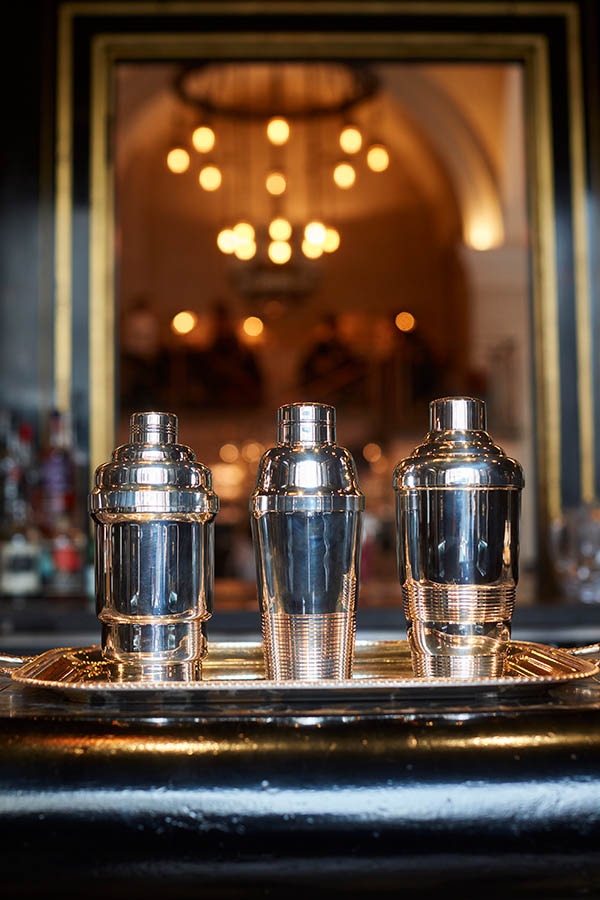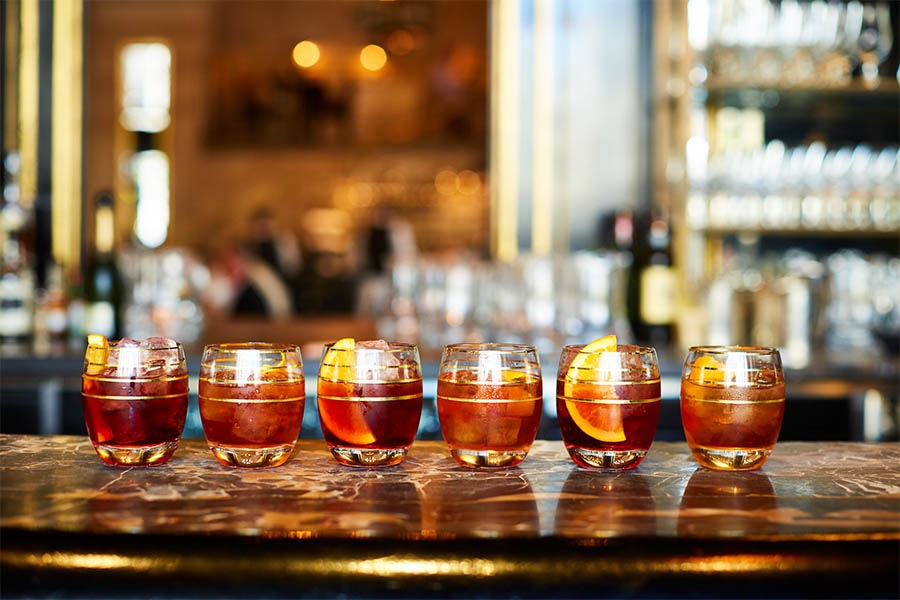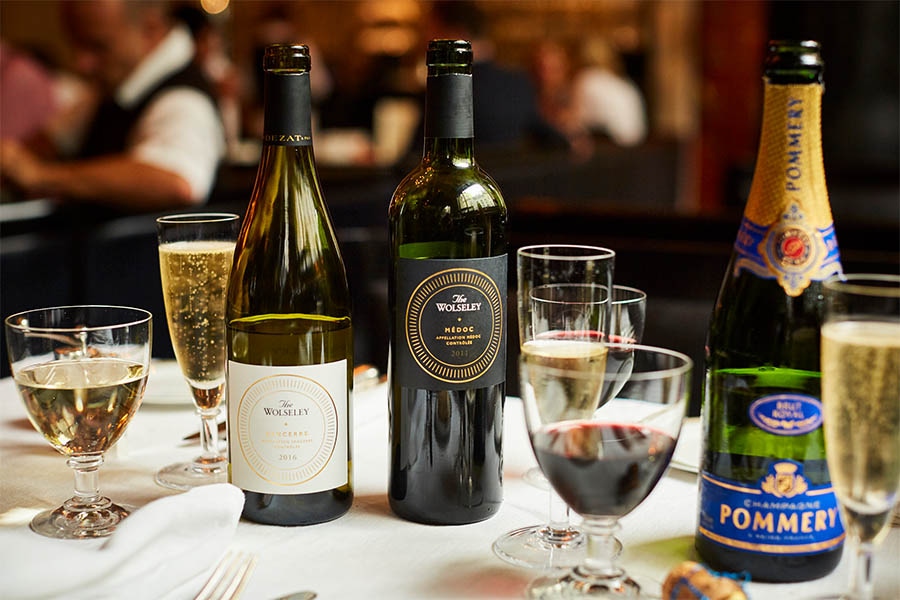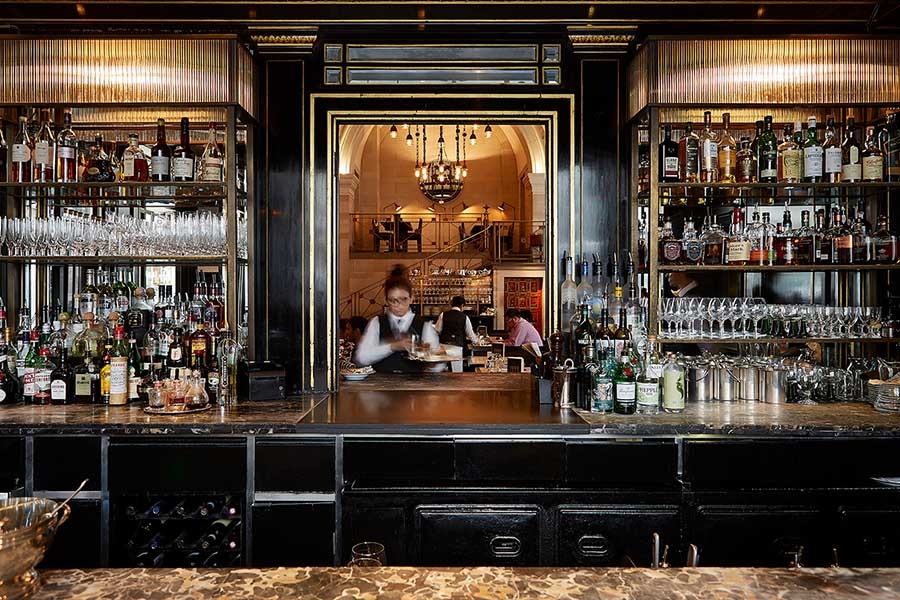 The collection consists of
everything from antique silverware to gilded Italian glass and stemware, all crafted
in specialty factories throughout Europe. There is a clear 1920s Art Deco aesthetic underpinning the collection, inspired by the restaurant's resplendent interiors that are defined by its magnificent original 1920s
domed ceiling and monochrome geometric marble flooring
. "
Everything within the collection is either used in the restaurant or inspired by The Wolseley's interior or menu," says Lauren.
"
We have stayed true to the period in terms of the packaging design, as we wanted to remain very close to the wonderful Chinoiserie and Art Deco patterns found throughout The Wolseley… From the silver we source and the glassware we use to the tea we select and confectionary we serve, staying true to The Wolseley's aesthetic is so important."
The Rake is honoured to partner with The Wolseley Collection, stocking a curated selection of its homewares and gifts on our e-commerce platform. Whilst all of the products have been thoughtfully designed and manufactured to the utmost
standard of quality,
each a truly unique epitomisation of The Wolseley's charm, Lauren identifies a few standouts. "Our very unique swivel tea strainer is very special," she says. "We could have created something much more simple but there is a little frisson of enjoyment when using ours. The moment you figure it out, it's like belonging to a club. It's one of our most popular pieces and very beautiful."
These are products with the unique ability to transform a simple dinner party into something much more celebratory and sumptuous. Take the glassware sets, for example, destined to elevate an evening: "Our hand blown crystal glassware is very popular and looks so chic on a dinner table or on a home bar," says Lauren. "Even just looking at the detail of the glasses or feeling the weight of them in your hand is enough to tell that they are rather special, and our customers love the unique shapes and vintage feel."
For a slice of The Wolseley's inimitable magic, shop The Wolseley Collection on The Rake now.