THUNDER WEAR
In view of Storm Dennis bestowing further drizzle, howling winds and a loathsome outdoor environment, ensure you're equipped to brave the elements with these inclement weather essentials.
The immortal Derek Zoolander once proclaimed, "Water is the essence of wetness — and wetness is the essence of beauty." The statement rings true when you're taking a dip in the azure seas of the Maldives or bathing beneath a Jamaican waterfall. However, when you're subjected to a stinging assault from a month's-worth of rainfall in a single morning, as happens all too often in the UK at present, wetness can get rather ugly. And yet, man cannot live by Deliveroo and UberEats alone, so there's no avoiding venturing out into the storm. Fortunately, at the mere click of a mouse, you can have the requisite armour to defend against inclement conditions dropped at your door, ensuring you're properly impermeably attired before facing the deluge. The key item you'll require is a warm, water-resistant coat providing protection from neck to knee. Scotland's Mackintosh company has been synonymous with wet-weather gear for more than 250 years, so much so that its name has become a byword for raincoats, in the same way that Kleenex equals tissues and Chapstick dominates lipbalm (both products you may also be in need of this time of year). For a particularly natty variant, consider Mackintosh's coat in a brown check tweed from Loro Piana's innovative water-proofed Storm System line. A more sober rendition in a plain navy blue iteration of the same cloth is also available.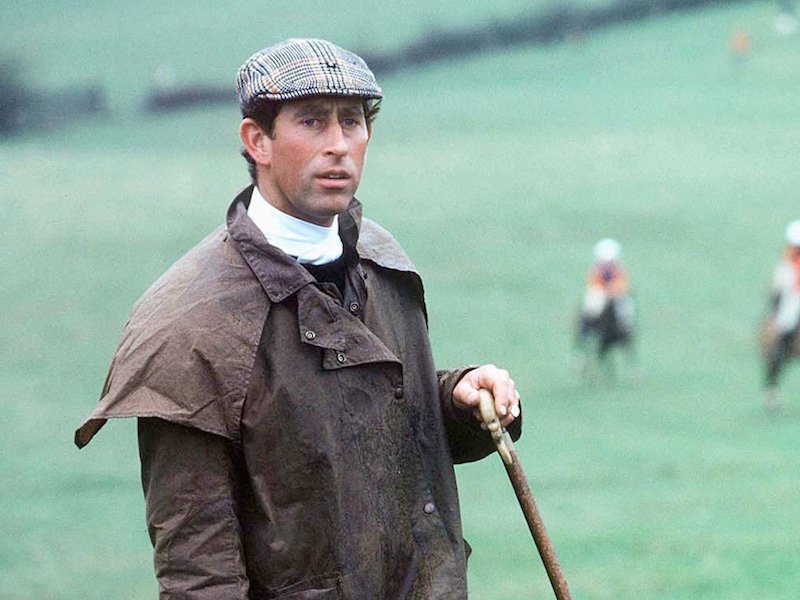 Looking for maximum warmth alongside water resistance? Fortified with goose-feather insulation, Moorer's waterproof Calegari coat is oh-so-lightweight… but ever-so-heavyduty. In versatile olive green, Isaia's ultralight technical raincoat is another excellent choice if you hope to keep heft to a minimum. With a no-nonsense technical aesthetic, Serac's black waxed cotton quilted T1 parka lends a sporty outdoorsiness to your urban sorties. Meanwhile, the dark blue Albert raincoat by Ka/Noa balances sartorial and athletic cues, and boasts a handy inbuilt hood stashed in the neck. Should hoods not be your thing, donning another sort of head protection is highly recommended on damp days. For a century-plus, the simple beanie knit hat has humbly served those facing the elements — sailors, soldiers, skiers, skateboarders, and the crew of Steve Zissou's vessel, the Belafonte, to name but a few. Choose from cashmere, wool and myriad colourations according to taste.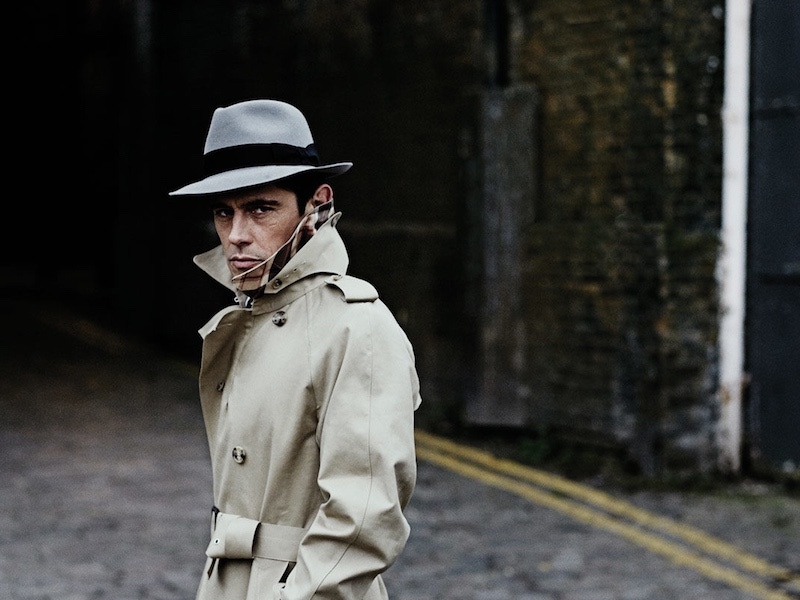 A good felt fedora will provide terrific protection in the rain, but take care, there's always the danger of it being swept away in the wind — and do remember, you must dry it properly after it gets wet. Experts suggest inverting the sweat band so it protrudes, then standing the hat on the band on a flat surface, allowing it to dry naturally (don't use a heater or blowdryer, please, and never hang a wet hat on a hook). The crushable variety of fedora, as purveyed by Laird Hatters, is built to retain its shape in spite of all manner of mistreatment, making it a good bet for inclement weather. A newsboy cap is even lower maintenance — again, Laird's got you covered, with examples of this classic style in traditional Austrian water-resistant cloth, loden. As for the lower half of your body, wet denim feels awful and takes forever to dry, so avoid jeans. Instead, make like the Scots — a people with many millennias' experience navigating moist conditions — and slip into some tweed trousers, like these strides from Paul Stuart. Tweed's furry texture naturally repels water, y'see laddie. Alternatively, a dark flannel will serve you well, obscuring the appearance of splashes. Suitable footwear is vital, of course, and a husky rubber-soled shoe or boot simply makes sense in the wet — if nothing else, for safety's sake. Look to something sturdy yet elegant like Grenson's Archie brogue on Goodyear-welted military soles, Edward Green's hatch-grain leather Kentmere field boot (available in black or dark brown), Gaziano & Girling's Urban Commando boots, a Rake exclusive or George Cleverley's grain-leather cap-toe Tarron model on slip-resistant Dainite soles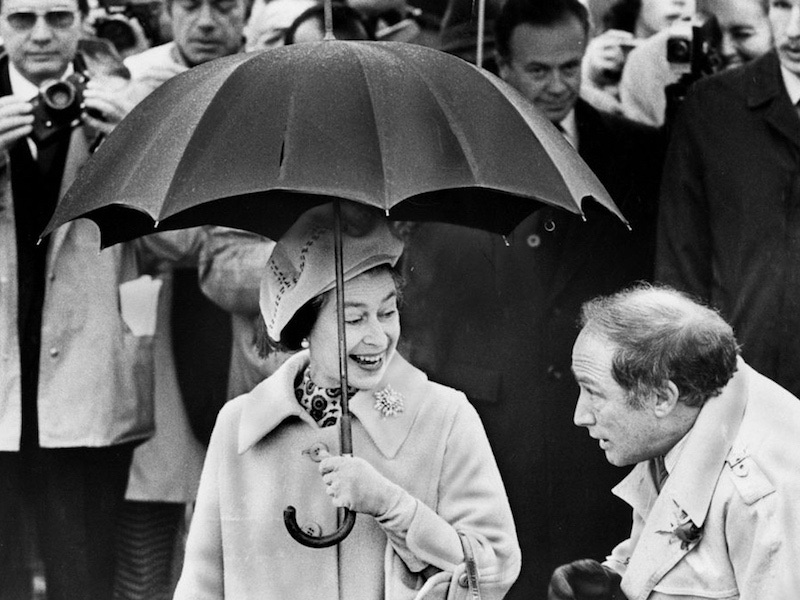 Finally, invest in a good brolly. We find that the more you spend on this accessory, the less likely you are to carelessly lose it. Nevertheless, remember that an umbrella is a little bit like a certain brand of watch: you never truly own one, you merely look after it for the next person to hop in after you leave it in a taxi.