TIME'S ARROW
Over a hearty Zoom exchange, Matthias Breschan, the Longines Chief Executive, explains how the 189-year-old brand has remained one of watchmaking's most distinguished pioneers.
Longines' winged hourglass logo hasn't graced just aviation pieces: as well as the Army Air Corps and the International Aeronautical Federation, the French Navy is among those to have benefited from the precision instruments of a manufacture founded by Auguste Agassiz in 1832. It is not surprising that organisations for whom precision timekeeping is a matter of life and death have enlisted Longines' services: the brand that invented, among other horological masterstrokes, crown-wound pocket-watches and the flyback function is as renowned for innovation as it is for the longevity of their eternally elegant, exquisitely made wares. For Matthias Breschan, who became Chief Executive of the Saint-Imier firm last year, having been at the helm of Rado for nine years and Hamilton for seven, advancement of what is deemed possible isn't merely admirable, it's a prerequisite for survival. "The day you stop innovating," he says, "is the day you start killing a brand." Breschan believes that being a creative visionary is an inherently disruptive enterprise (in a good way). He and his creative teams spent a vast amount of 2020 delving through the brand's extensive archives: expect this year to be one in which Longines' extraordinary plot, almost 200 years in the making, thickens significantly.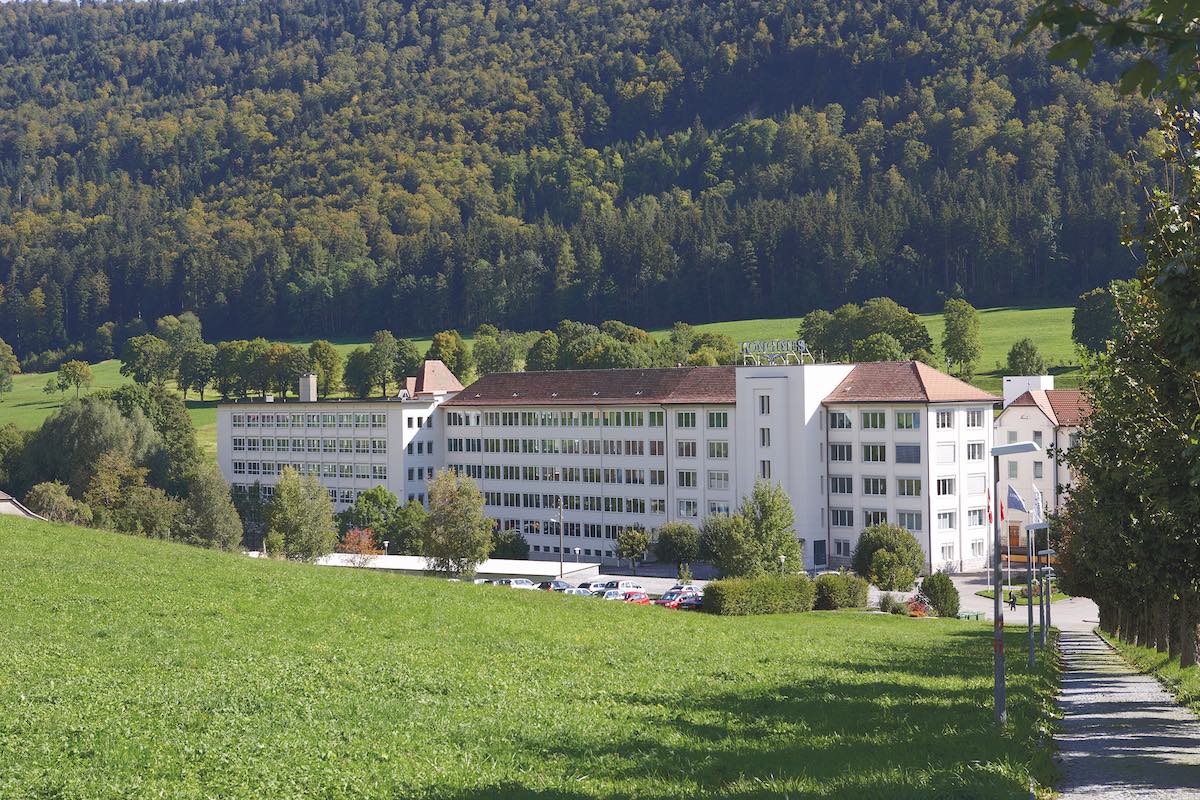 Always keep your roots in mind. In this building in Saint-Imier, where we still are today, many of the most exciting innovations in the horological industry have happened. This definitely inspires us and gives us the motivation to continue such innovation, and make sure that we are also able to develop iconic steps in the future. When I look out of the left side of my office, I see cows. When I look at the right side, I see mountains. When I look straight forward, I see the watchmakers in the other building. That's a perfect mix. I consider watches to be pieces of art. With dress codes, we have the ability to say something about ourselves, and a watch is the perfect accessory to do that with. Having a pilot's watch doesn't mean I'm going in my helicopter in the next hour; having a diving watch on doesn't mean I'm going scuba diving in the next hour. But we're buying into emotions, affinities, passions that can be expressed with these accessories. I'm learning a lot. I knew Longines extremely well before coming here, having been in the watch industry for more than 20 years. Some of the biggest, most iconic innovations in the watch industry have been achieved by Longines — the first flyback; the first GMT watch; the first high-frequency watch. These things impressed me long before I joined Longines, and we are still discovering new things from the archives today. A lot of people don't know about the Longines archives. When you have a watch that is 50, 100, 150 years old, we can trace it here, and, using the serial number, we can certify the date of manufacture and to whom it was sold. We also offer a second level of service when you send the watch to us, where we actually take apart the watch and we verify that each of the components that is inside the watch is the original component. When a watch is not working any more, we're even able, using original components, to repair it. This is something unique and truly amazing.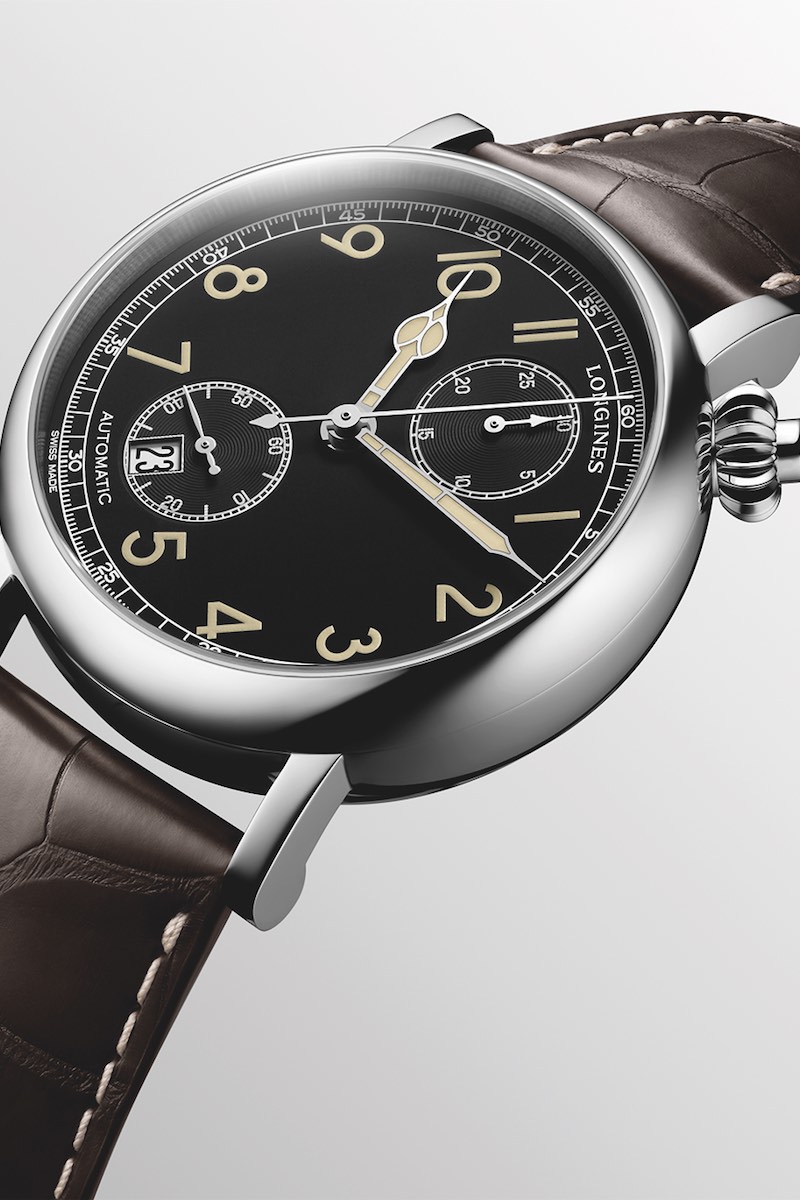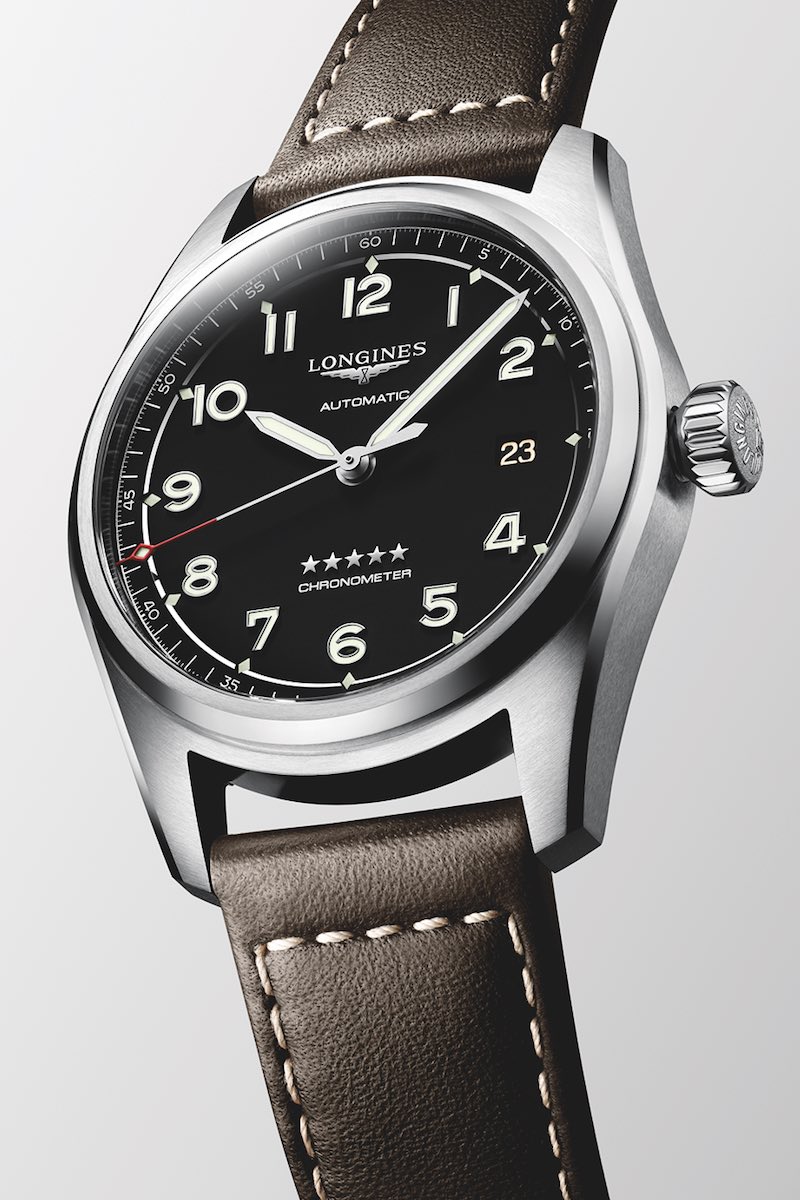 We can now identify every watch we've ever produced using digital tools, which gives us a very strong platform from which to connect with collectors, with connoisseurs, with the media. When someone has inherited a watch, from perhaps a grandparent, they are very impressed that we can tell them this watch was produced on the 12th of August in 1936; that we sold it to this or that company. People can send us the watch and we will check and verify whether each of its components is authentic, and we can even repair it with authentic and original components. It's an emotional experience for people, finding out that their 150-year-old watch can still be repaired with original spare parts in 2021. Between four and six weeks ago, we had a watch arrive in our heritage repair service. We discovered that it was a chronograph with double pushers. Another brand had been claiming to have invented double-pusher chronographs, but this one was from 10 years before their launch. Always respect the DNA. Learning about the DNA of the brand is the very first thing you have to do whenever you join a watchmaker. If you're lucky, you admire the brand anyway, and then it's very easy. Longines is a very, I would say, easy brand to get excited about because of this extremely rich heritage and these fantastic stories of innovative development. The lessons we have learned from the pandemic are two-fold. First of all, it created a need to accelerate the digital transformation, so we are rolling out e-commerce at a much faster pace than we were planning to at the beginning of [2020]. Approaching the end of 2020, half of our subsidiaries have a full e-commerce offering, and by the end of 2021, it will be all of them. This is a very, very dramatic acceleration — and it has to be, too, with promoting novelties, with speaking to our collectors. It's very different, of course, because we just cannot travel, we are restricted, but we've still managed to accelerate a lot of things. We started in January [last year] with a record month for Longines. February was not bad because outside of China, in many countries, the stores were still open and business was operating relatively normally. Then, from March to July, we really had a very difficult period. After July it started to get better every month, and now we have already exceeded 2019 [figures]. We have come out of this whole crisis in a very, very positive way and very fast.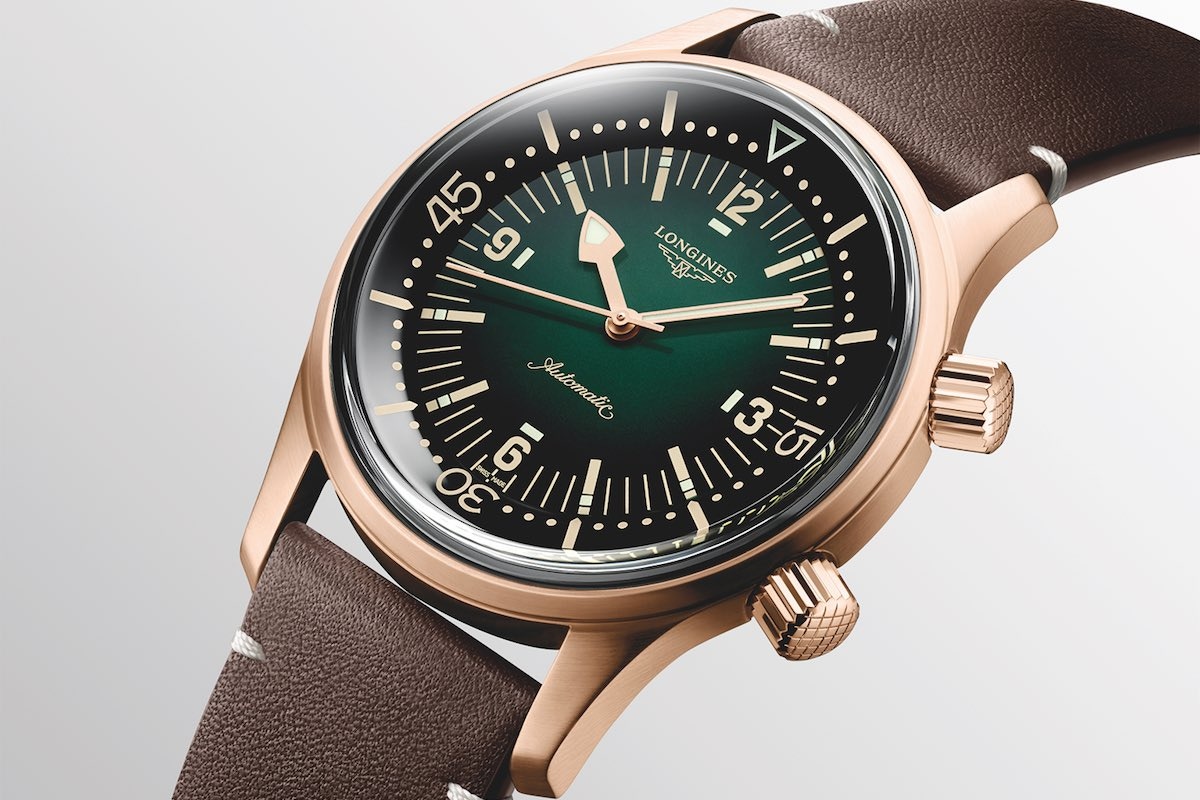 A crisis should actually give us the energy to try out new things.
To take risks, to reach out for different ways of solving problems. It definitely should encourage us to make innovations. So we took advantage in that period to really review our future developments, to review movements, and make sure that we have in the pipeline all the developments we need in the future.
Our slogan — 'Elegance is an attitude' — is truer than ever before.
And it's not only limited to a dress code — it's a mindset, it's about your feelings, your affinities. It tells people a lot about the brand DNA.
Heritage will have more influence on defining our future.
Iconic developments from the past need to be translated in a contemporary way in terms of design, technology and features in order to keep them attractive.
This will be a transitional year in watchmaking.
Many brands were not able to bring all their novelties to market. We have some very exciting models in the first half of the year, and will present a new innovation by September which will be a milestone moment, recalling iconic developments of the brand from the past but with a contemporary execution.
When we presented the Spirit collection,
a lot of people said, "Here's another brand coming out with Pilot watches". But if you look at Longines' history, and its links to pioneers like Howard Hughes and Amelia Earhart, we are probably the brand that can most credibly make pilot's watches. I feel a very strong affinity with our pilot watches, as well as for two other pieces I cannot tell you about yet. Expect some huge developments…
Collaboration is all about credibility.
Whether it's aviators or scientists, artists or sportspeople, the consumer needs to understand why we have selected this or that person or company. It's not just about the person being super-famous or the company being super-prestigious — the fit needs to be credible and authentic.
Today, wearing the Longines Spirit watch,
with a leather strap rather than a bracelet… I love it for its state-of-the-art technology — it has a silicon balance spring, for example — and I love that it is inspired by the past but redesigned towards contemporary tastes. I think this link between rich heritage and the contemporary reminds me that we are pioneers; that Longines were contacted by people who needed a solution for exploring the skies, the seas and the land. We see ourselves as the pioneers of today. You can also view this feature in Issue 74 of
The Rake
- on newsstands now. Available to buy immediately now on TheRake.com as
single issue
,
12 month subscription
or
24 month subscription.
Subscribers, please allow up to 3 weeks to receive your magazine.