Turn of the century: Kathleen Turner
How many actors could cope with rheumatoid arthritis, alcoholism and sexism and still mount a Hollywood comeback for the ages? Kathleen Turner belongs to an exclusive club.
Ask any man to name the most sizzling celluloid sex kitten of the 20th century, and the chances are that the nominations will be influenced by each respondent's age. For those who came of age in the 1950s, it'll be Monroe. In the 1960s, perhaps Bardot, and so on. Spool to the era of acid wash and purple rain, and she wasn't even real...
In Who Framed Roger Rabbit, the 1988 lettre d'amour to detective noir, we were introduced to an uber-vamp the likes of which we had not seen before. Her name was Jessica Rabbit, and she emerged from a limousine in a cascade of legs, furs, locks of fire, and disdain for every pulse she raised. "I'm not bad," she purred in the film. "I'm just drawn that way."
Yes, friends, she was animated. In every sense.
So magnificent was her pop-culture impact that no fewer than eight years later, Snopes investigated the legend that she went sans panties in one scene. Alas, it was deemed a legend, and we will never know whether the burgundy carpet matched the drapes.
To complete the lascivious picture, a specific type of voice was required. One that gargled diamonds and rye whiskey. One that was breathy and bolshy. One that suggested a woman both at peace with her power and bored with what it wrought.
Only one actor fitted the bill: Kathleen Turner. So mesmeric were her vocal skills that the now 69-year-old maintains she still gets more requests for Jessica Rabbit autographs than her actual name.
By the time she voiced Jessica, Turner had established herself as an actor whose timing matched her timbre, and who more than matched her male co-stars' chops and presence. She was integral to the success of the Romancing the Stone and Jewel of the Nile franchise opposite Michael Douglas; she was as funny as Steve Martin in The Man with Two Brains; she was equal to Jack Nicholson in Prizzi's Honor; and William Hurt threw a chair through a window in Body Heat just to get closer to her.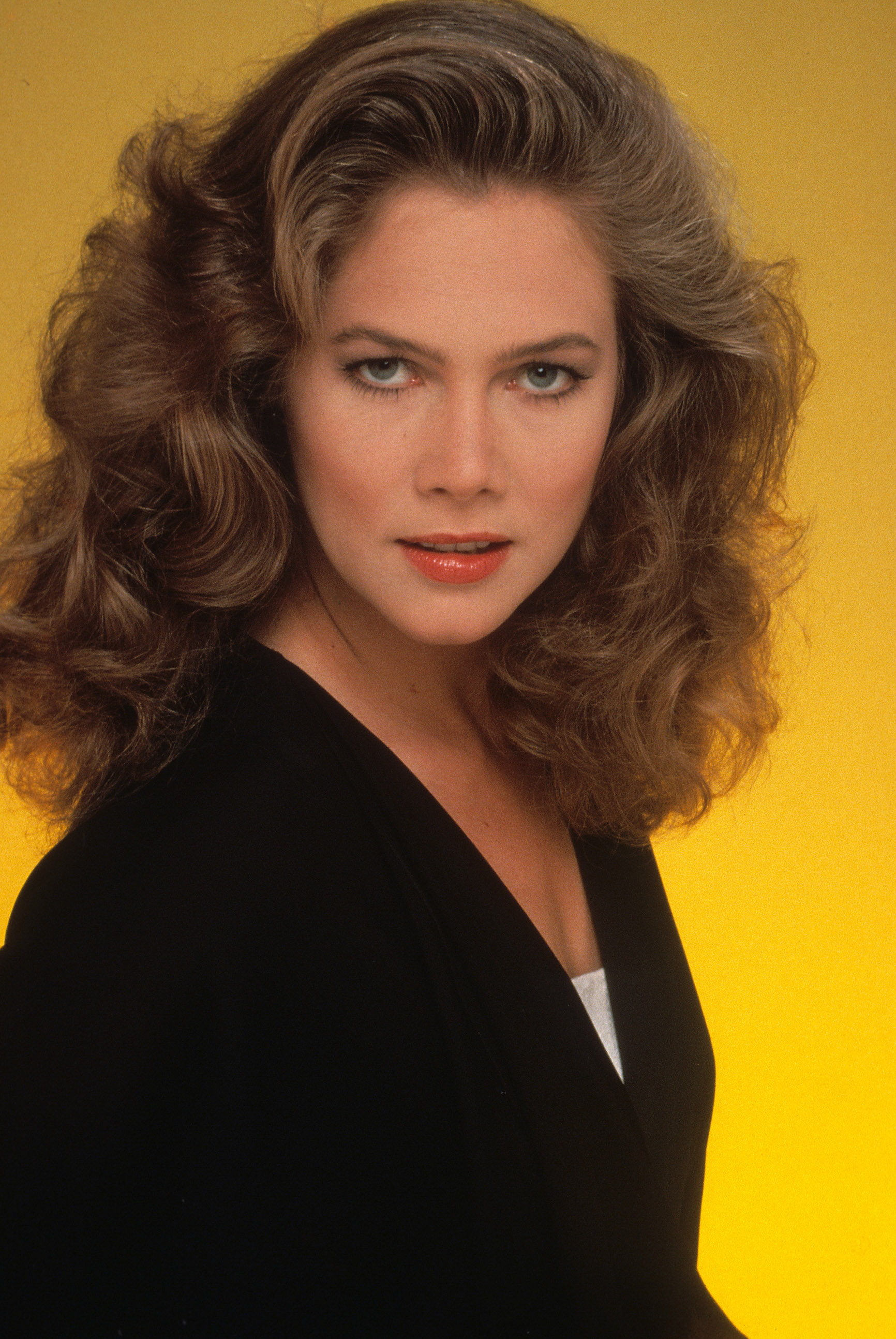 With apologies to Jane Austen, it is a truth universally acknowledged that for many women, the stricter their upbringing the more they celebrate their erotic power as they age. Turner is a prime example. Take this vignette from her childhood: "My father was of missionary stock," she once said, "so theatre and acting were just one step up from being a streetwalker, you know? When I was performing in school, he would drive my mom [there] and sit in the car. She'd come out at intermissions and tell him, 'She's doing very well'." One can only imagine ol' man Turner's disdain when his 19-year-old daughter began volunteering at a Planned Parenthood programme, a cause she still champions.
On stage, Turner was even more impressive. In 1990 she was nominated for a Tony for best actress for her portrayal of Maggie in a revival of Cat on a Hot Tin Roof. Here was a woman whose career was soaring, so much so that when she met Lauren Bacall — an actor to whom she was often compared — she reportedly opened the conversation with, "Hi, I'm the young you". The balls on that, right? It was her bones rather than her stones that caused her problems, though. What hobbled her, literally and metaphorically, was chronic rheumatoid arthritis. She was diagnosed in 1992, after a year of agony, and there weren't a lot of parts going for an actress who couldn't turn her head or walk with ease and was increasingly bloated by the medication keeping her out of a wheelchair. Add an alcohol addiction that saw her enter rehab in 1999, and a lesser woman might have faded away, like so many shadows on Hollywood Boulevard.
Still, she'd rather fold than play the sympathy card. "The press were merciless," she writes in her memoir. "They snipped that I had become fat and unrecognisable because I was an angry, washed- up diva, an out-of-control has-been, when in truth the changes in my physical appearance were caused by drugs and chemotherapy and were not within my control. Still, I did not reveal what was happening to me."
Turner is made of sterner stuff, and the combination of her inherent grit and advances in medication (with fewer side-effects) has fomented a comeback on a par with Jordan's 1995 return to the Bulls. It shows little sign of abating. By 2005 Turner was again in the running for a Tony for best actress in a play, for her turn as Martha in Edward Albee's Who's Afraid of Virginia Woolf? Even when she wasn't around, she somehow was. In 2000's High Fidelity, Jack Black mulls 'Kathleen Turner Overdrive' as a potential band name.
While her physical form may have altered with illness and age, the voice — that voice — has become only more distinctive. To go with her Grammy nomination for The Complete Shakespeare Sonnets, The Simpsons, Rick and Morty, Family Guy and King of the Hill all beat a path to her door. As did television comedies that ran the gamut, from monotonously mainstream (she played Chandler Bing's drag queen father in Friends) to shimmering appearances in Californication and The Kominsky Method (in which she was reunited with Michael Douglas).
With time, her salty couldn't-give-a-fuck frankness has become even more pointed. She was the saving grace in the appalling Dumb and Dumber follow-up; she got her kit off as a Mrs. Robinson we'd gladly be seduced by in the West End in 2000; and more recently she has embarked on a cabaret career.
Like many talented women who ruffle more feathers than someone with a chicken fetish, Turner has been branded 'difficult' on many occasions. Her response? "The 'difficult' thing was pure gender crap," she says. "If a man comes on set and says, 'Here's how I see this being done', people go, 'He's decisive'. If a woman does it, they say, 'Oh, fuck. There she goes.'" Our sentiments exactly — but delivered with way more enthusiasm.
Read the full story in Issue 90, available now.