Vitale Barberis Canonico: A Sartorial Collaboration
The oldest family-run fabric mill in the world, Vitale Barberis Canonico produces the finest fabrics money can buy, as Karl-Edwin Guerre discovered when collaborating with three maestros of tailoring.
Last season I visited Biella, Italy, which is the home of Vitale Barberis Canonico - the oldest family-run fabric mill in the world. Three centuries of history and the most advanced technology make VBC an unmissable source for many fashion houses, as well as the best tailors the world has to offer. At some point during this visit, I was asked to name my favourite brands. My response focused more on attaining the perfect closet, and given our surroundings in Biella, I thought about how to incorporate the prestigious cloth weavers; what about collaborating with VBC and the brands that fit my ideal closet? The idea was to create pieces that would interpret my definition of comfort combined with elegance, and marrying it with the core of Vitale Barberis Canonico's philosophy, which embodies classic style.
We decided that there was no better place than Pitti Uomo in Florence to reveal the collaboration. Pitti Uomo is regarded by many as a gateway to men's style. It is a place where every season, key players in menswear come to see products before they make it to the stores, alongside garments that may never get to see the light of day. Pitti is where style experts gauge high-end menswear on hangers but also judge what is worn by some of the most stylish men in the industry.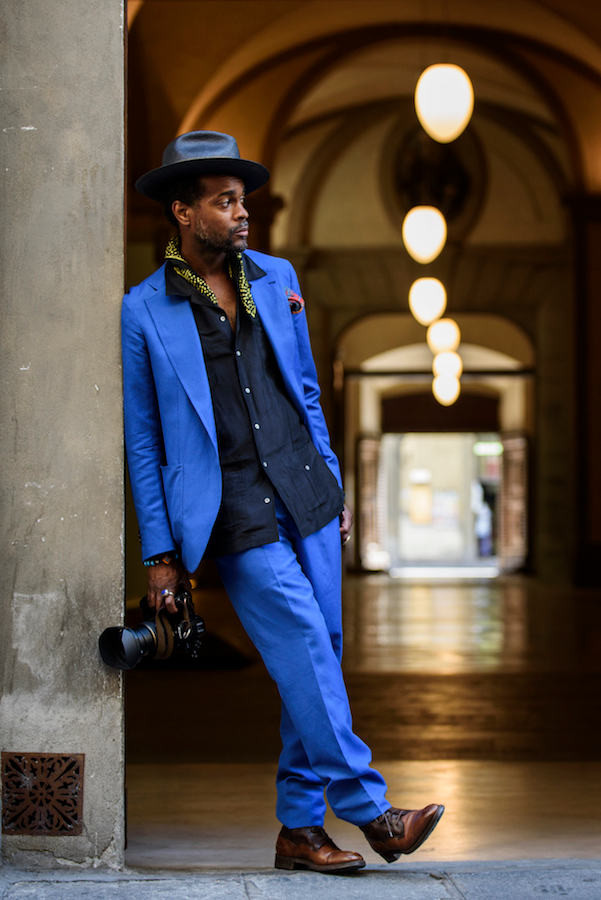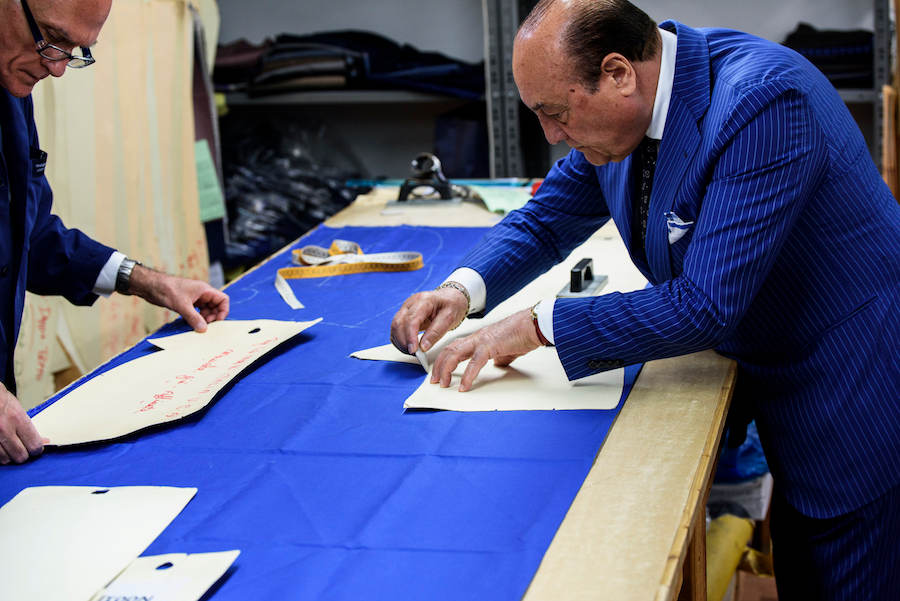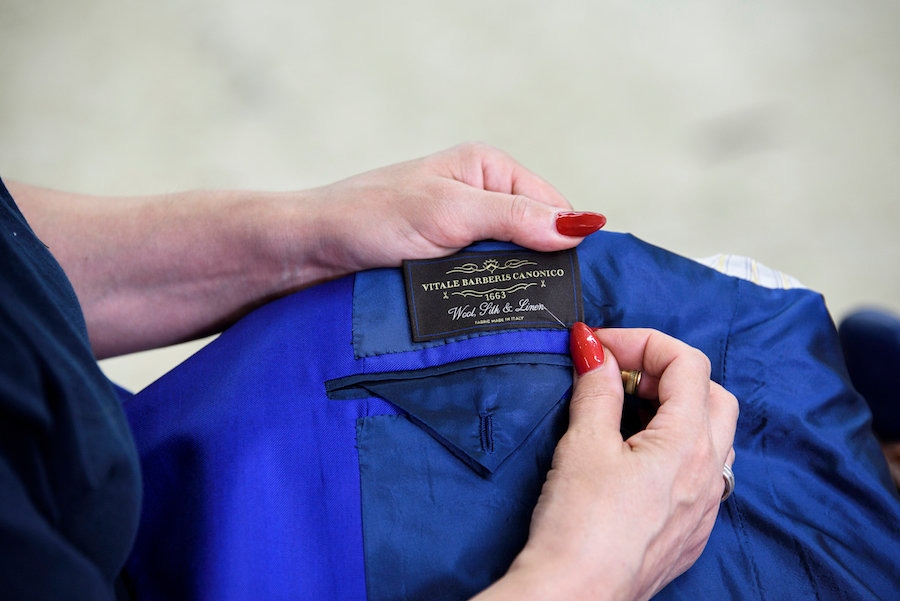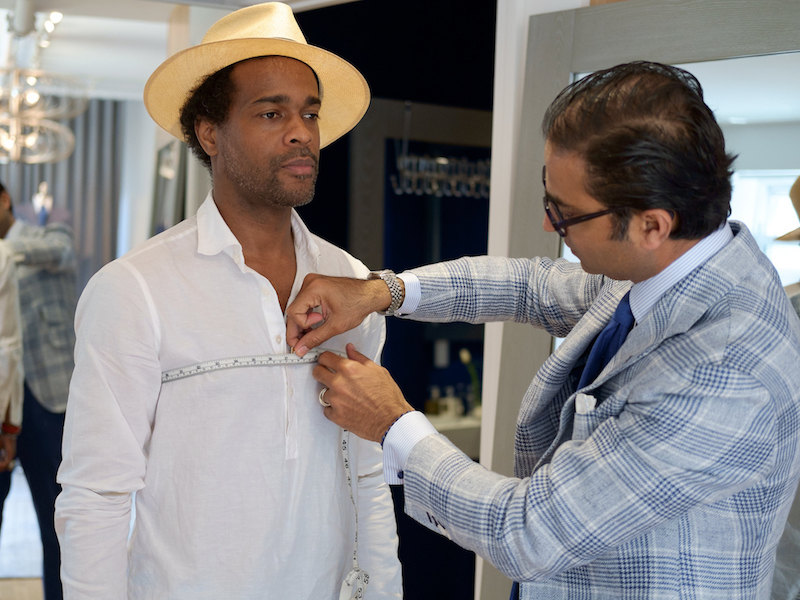 Sciamat
Once asked about the meaning of luxury and its relationship to his brand, Valentino Ricci, founder and creator of Sciamat, explains it is not simply about tailored garments, but pieces men commission that represent their nature and personality. Creating a piece of clothing with them (in this case two pieces) was about letting the elegance of the product shine, through a deliberate refusal to not pair it with a classic shirt and tie. The idea was to create the ultimate statement pieces that spoke not of what is trending, but instead whispers: "we don't follow trends, we create them."
Orazio Luciano
The Orazio Luciano and Vitale Barberis Canonico collaboration is not about just working with another tailor from Naples, it's a testament to how classic and modern can come together to create something pertinent and refreshing. The suit created with Orazio Luciano is about freedom of thought; a free-flowing and classy garment that doesn't have to conform. It is a suit that looks at home at an elegant evening event, yet also can be worn any day of the week. The statement here is that we are not classic, or modern, we transcend both.
Hadleigh's
With an American mindset and Italian craftsmanship, Hadleigh's understands the world of new luxury is not limited to a place or time; they understand there are many variations in what constitutes 'good taste' and that quality calls for a universal definition. Hadleigh's and Vitale Barberis Canonico is not the most predictable combination. While the first typically creates for a select few, the latter distributes to a wide range of brands from high-end houses to the high street, but their style has a way of bringing it all together. The Hadleigh's jacket is about showing that combining sporting and luxury ideals doesn't necessarily translate into 'luxury sportswear'. Instead, this piece is simply one that can be worn any time, and, like Vitale Barberis Canonico, will always echo the same quality and comfort, regardless of what it's worn with.
For more information on Vitale Barberis Canonico, click here.