A History of Tennis Style
A standard for tennis style was set in 1890 and has remained a key component of the game. Find out how tennis attire has evolved, and stayed the same.
Rules of dress have long been upheld by schools, workplaces, establishments and even sporting events like Ascot
; it is the mark of an institution that demands respect and inspires a sense of occasion. In 1890, Wimbledon stipulated that players must wear all white, and over a century later the rules have not only remained steadfast, but evolved to counteract rebellious players' fluid interpretations. Today, the official guidelines state that off-white and cream are unacceptable, a single trim of colour around necklines and cuffs must be no wider than 10mm and large logos are deemed inappropriate. Back in the late 1800s though, both the sport and the colour white had already come to symbolise social status; the rich and fabulous never needed to get their hands – or their clothes – dirty, and had time on their hands to play at leisure. Conveniently, the colour doesn't absorb heat and allows perspiration to go unnoticed, making it a natural choice for the sartorial sportsman.
Traditionally, gentlemen in the early 20
th
century would grace the court in wide-legged double-pleated trousers with generous turn-ups that fell elegantly over slim, white plimsolls. Starched shirts were long-sleeved, dressy and buttoned to the neck. Granted, the men had little to complain about when one considers that their female contemporaries played in petticoats, corsets and floor-length skirts; but it can't have made the game any easier.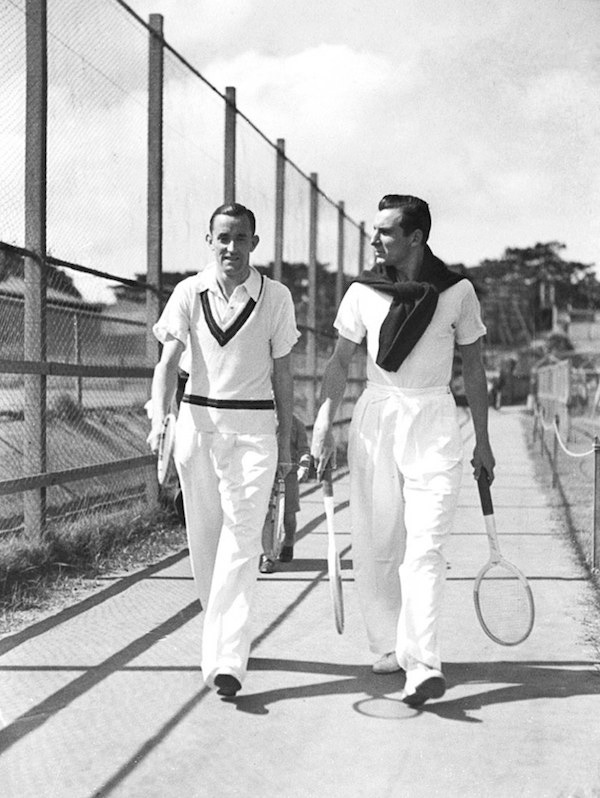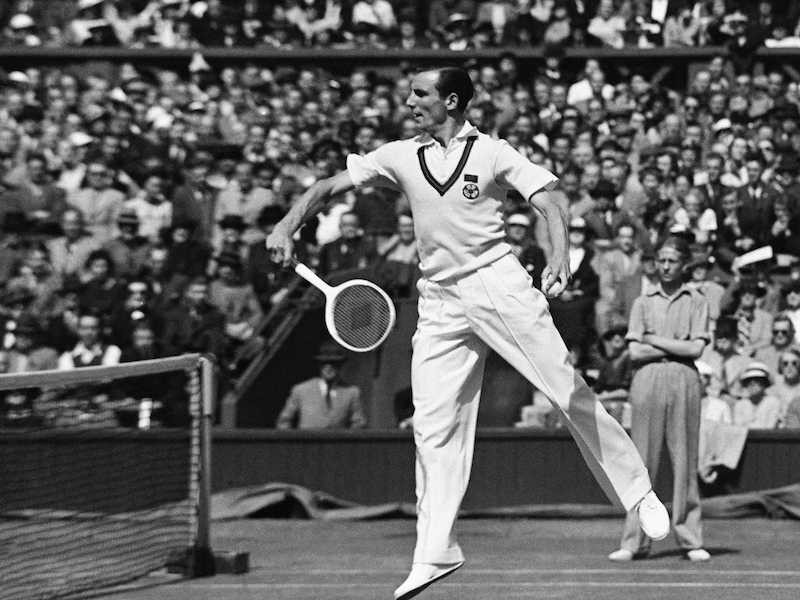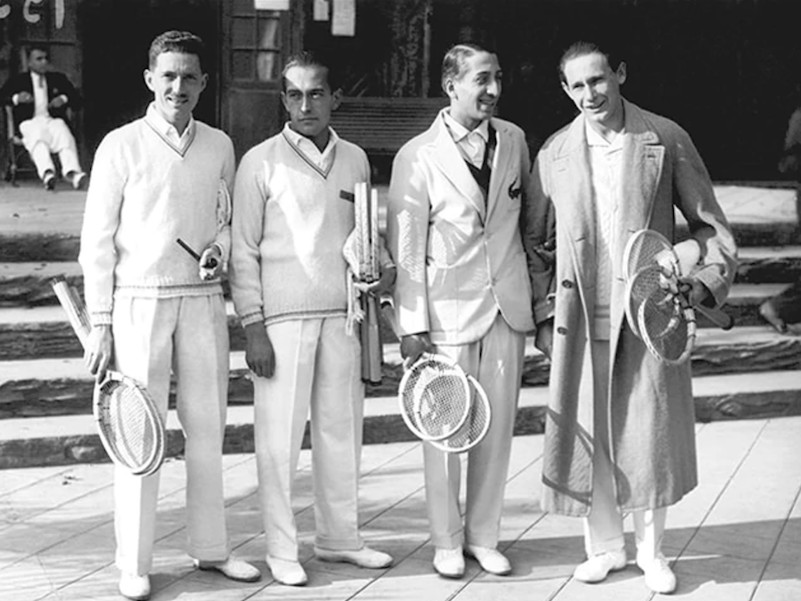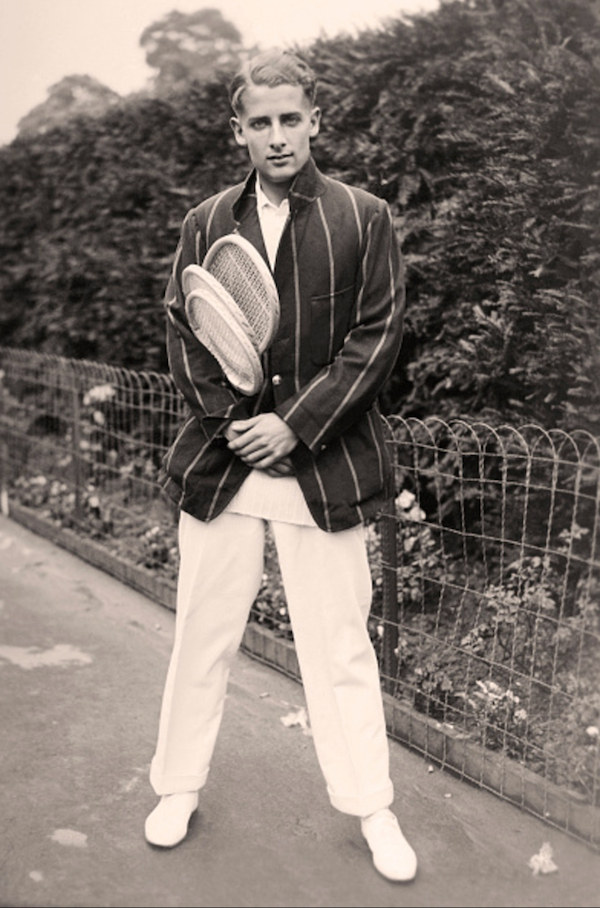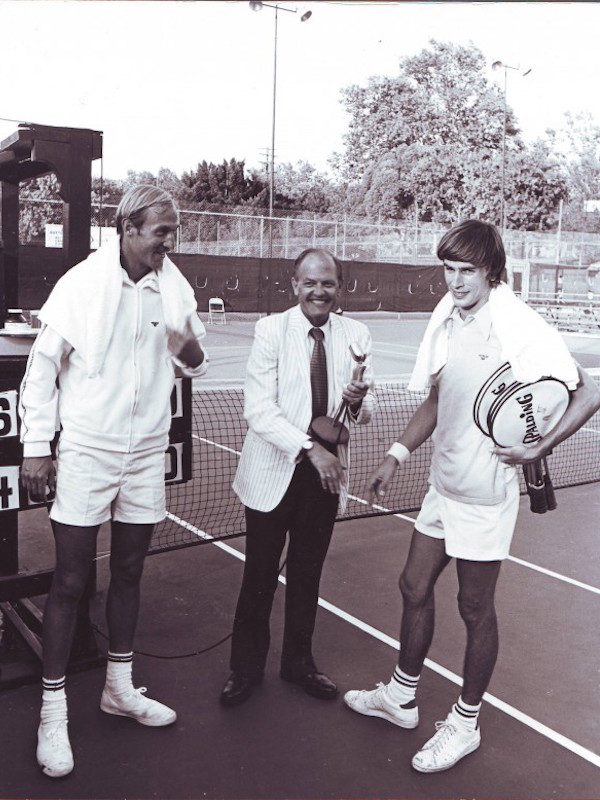 Fortunately, the '20s and '30s welcomed a more relaxed approach, as well as two of the most influential tennis players in Wimbledon history. Fred Perry and René Lacoste may have never battled it out on the court, but a rivalry of sorts blossomed from the respective sportswear brands that followed their professional success. In a maverick move, René Lacoste reportedly cut the sleeves off his shirt before a match to allow for better movement, explaining that "Above all, elegance requires clothes that are adapted to the situation or circumstances", long-sleeved button-downs hardly fitting the bill. His nickname, 'the Crocodile', made for a snappy trademark, and in 1933 the cotton piqué Lacoste polo shirt was born.
Fred Perry is credited with inventing the sweatband, after wrapping lengths of gauze around his wrist and later monetising the idea, and this entrepreneurial spirit translated into the production of his own line of polo shirts. Today, the laurel wreath logo on the chest is instantly recognisable – but Perry's original design was a smoking pipe. Perry's business partner Tibby Wegner talked him out of it, telling him he "didn't think the girls would go for it". A notorious player in every sense of the word, Perry was easily dissuaded and adopted the wreath, the ancient Greeks' symbol of victory. He often complained that his lower-class status put him at a major disadvantage among his peers, and ironically his iconic polo was later embraced by mods and skinheads, speaking to youth subcultures that, too, felt like outsiders.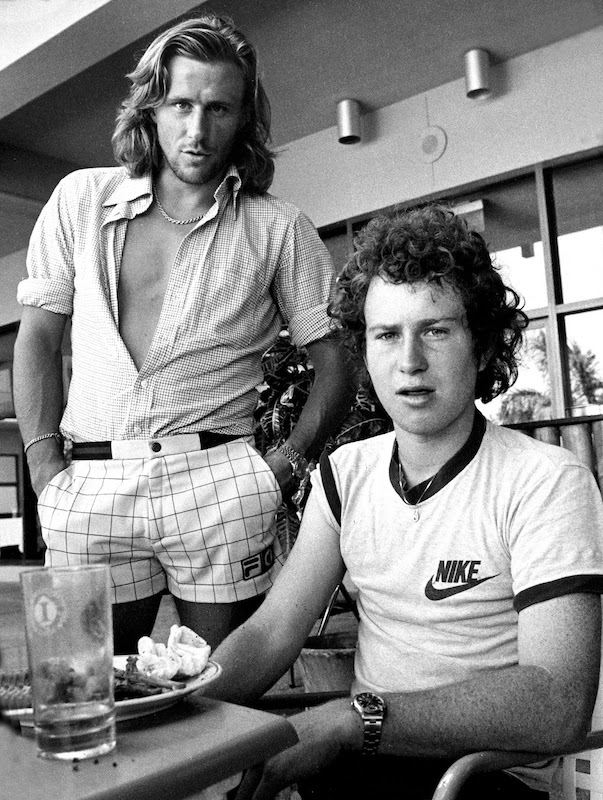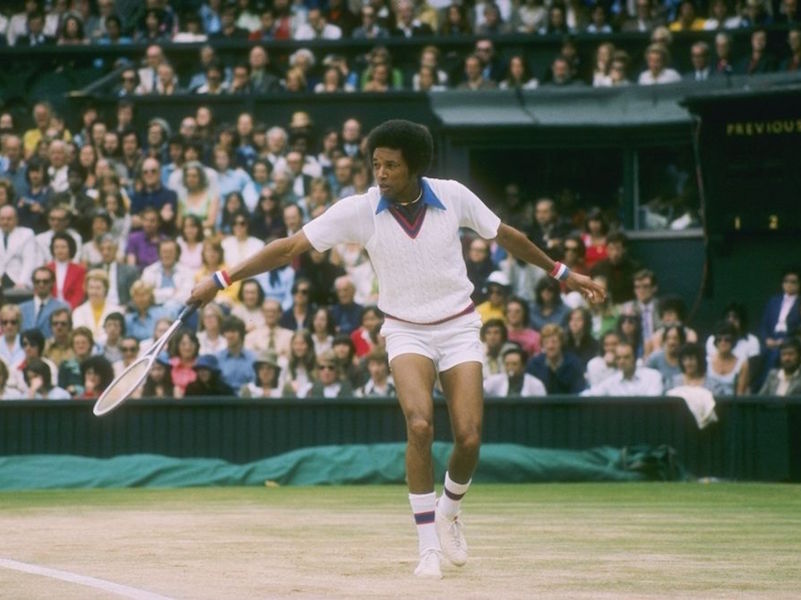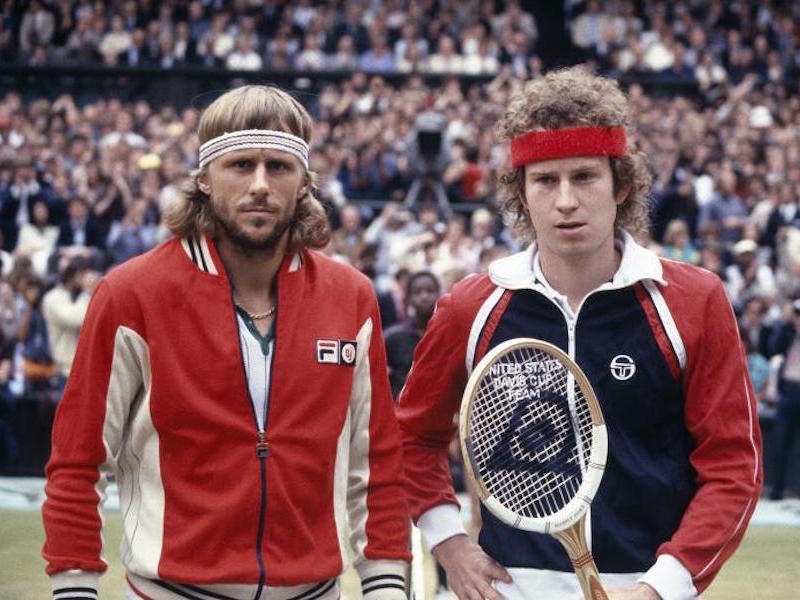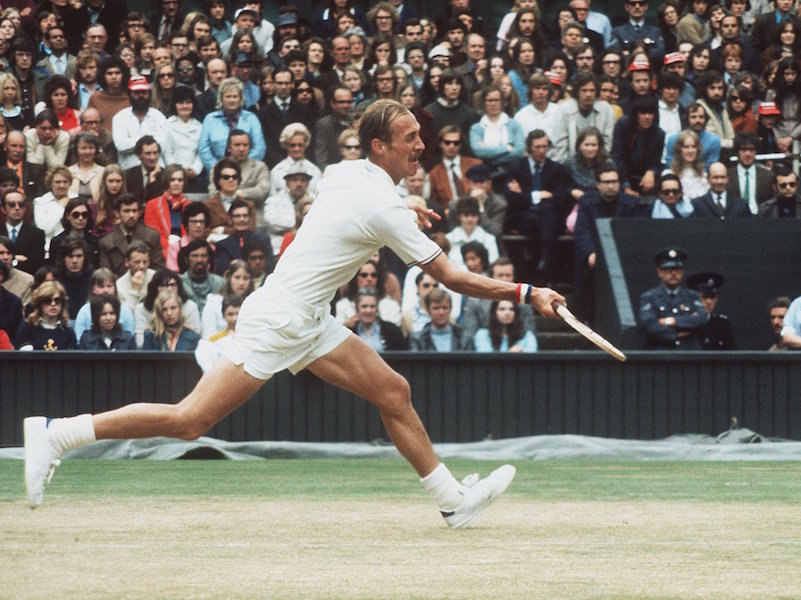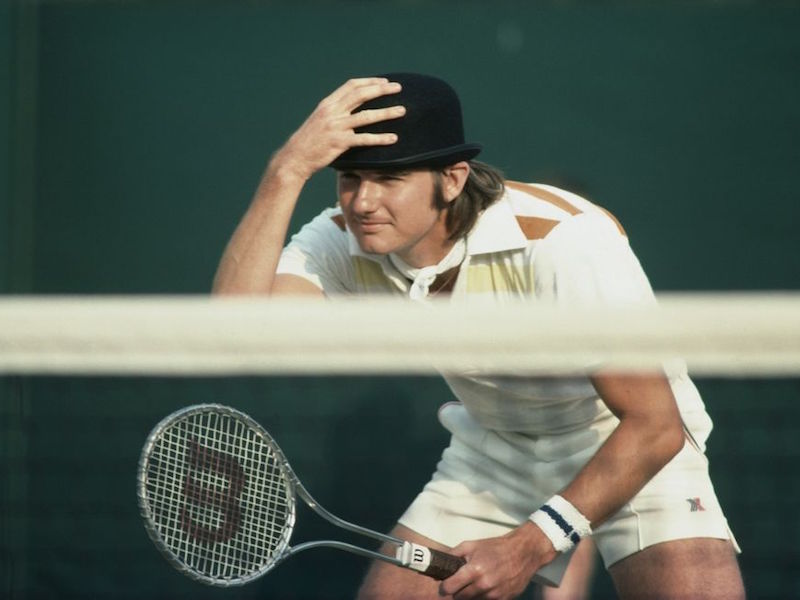 Perry and Lacoste, however, were not the only two racket-wielding style icons of the 20
th
century. Bunny Austin was the first to don shorts in 1932, after Bill Tilden made flannel trousers and cable-knit sweaters a popular choice. Bjorn Borg's fearlessness on the court was reflected in his style, preferring short shorts and fitted open collar polos, pushing the boundaries where he could. His floppy hair, striped headband and ever-present chain around his neck gently mocked Wimbledon's traditional values, while his endorsement of sportswear brand Fila set the ball rolling on relationships between players and brands. Off-court, his louche unbuttoned shirts and bicep-bursting sleeves were camp in all the right ways, and earned him pin-up status in the late '70s. Other players soon took his lead, introducing their own individual accessories; John Connors sported a raffish bowler hat during a game in 1976, while Arthur Ashe was rarely seen without his signature thick spectacles and yellow-gold Rolex Day-Date 'Presidential'. Some, however, still found the rules too hard to swallow. Andre Agassi (whose mullet was an accessory in itself, although he later admitted to wearing a wig on court in the late 1990s) boycotted Wimbledon three years running in protest against the all-white restrictions, but eventually even he realised he couldn't change them, telling CNN; "Wimbledon is a place where I learnt to wear white, where I learnt to bow… where I learnt to accept and come to appreciate tradition."
Not limited to the confines of SW19, though, the all-white aesthetic has transcended the sport and repeatedly filtered into cultural outlets; director
Wes Anderson
cited Borg as inspiration for Richie's character in
The Royal Tenenbaums
, luxury powerhouse Hermès drew heavily on tennis-chic back in SS10, and Adidas' collection of Stan Smith tennis-shoes has become a unisex sneaker staple. The popularity of vintage sportswear returns with the same regularity as the tennis season (especially since the birth of 'athleisure' in menswear), and we can only hope it will endure as long as Wimbledon itself.