A Man of The Times | Cerruti
The Rake considers the inaugural collection of Jason Basmajian, in his new role as Chief Creative Officer of Cerruti 1881, at Paris Fashion Week, Autumn-Winter '16.
Let's not mess about. Jason Basmajian's inaugural collection as Chief Creative Officer of Cerruti 1881 is quite frankly transformative, representing as it does a phenomenal understanding of the traditional codes of men's elegance, but more importantly, how to transcend them. Using richly textural, understated fabrics throughout and a beguiling colour-palette of earthy, mineral tones suiting feels unashamedly chic and clean, whilst the sportswear and more casual pieces succeed in capturing a thoroughly post-modern sense of luxury. Throughout, Basmajian's creations are practical and supremely versatile, suited to fast-paced international living and the wardrobe requirements of the modern, travelling man. Generous, subtly oversized overcoats with broad wraps, belts and exceptionally voluptuous soft shoulders contrast against form-fitting, clean-cut suiting and blazers beneath. Where possible, suiting fabrics are produced by Lanificio Fratelli Cerruti, a deft homage to the Cerruti family's exceptional achievements, not only in luxury menswear, but in the creation of superior fabrics too. In a collection that brilliantly blends the line between formal and casual, stand out pieces have to be the blousons and parkas cut in exquisite mottled technical wools and soft mélange fabrics - a clever statement which breaks down barriers between the traditional tailored jacket and the contemporary tailored blouson. Such deft manipulation of sartorial convention is more or less Basmajian's signature, and this utilitarian sensibility can likewise be detected in the collection's fully reversible leather jackets and shearling overcoats, or even in the street-smart, urban aesthetic Basmajian is pioneering for eveningwear, which includes an inspired petrol-blue silk jacquard bomber jacket. The collection's shoes are similarly utilitarian and contemporaneous, comprising round-toed derbies and ankle boots in full-grain and high-polished calfskin with robust commando soles. A number of rucksacks (key pieces which once more reference the need for clothing which transitions seamlessly between different environments) are also created in fabrics exclusive to Cerruti 1881, designed to compliment the collection's accessories, particularly the soft brushed silk ties seen throughout. Of course, pairing backpacks with neckties is another clever touch which pits the sartorial against sharp streetwear. It seems then that Basmajian's talent knows no bounds. From the hallowed halls of Savile Row to the helm of one of Paris's most iconic luxury menswear brands, his understanding of tradition and deft approach to innovation reigns supreme. Cerruti A/W '16 represents an almost paradoxically perfect collection; tailored, elegant, classical and yet simultaneously fiercely contemporary and progressive. A timeless and nonetheless timely achievement, the future of Cerruti, it seems, is now.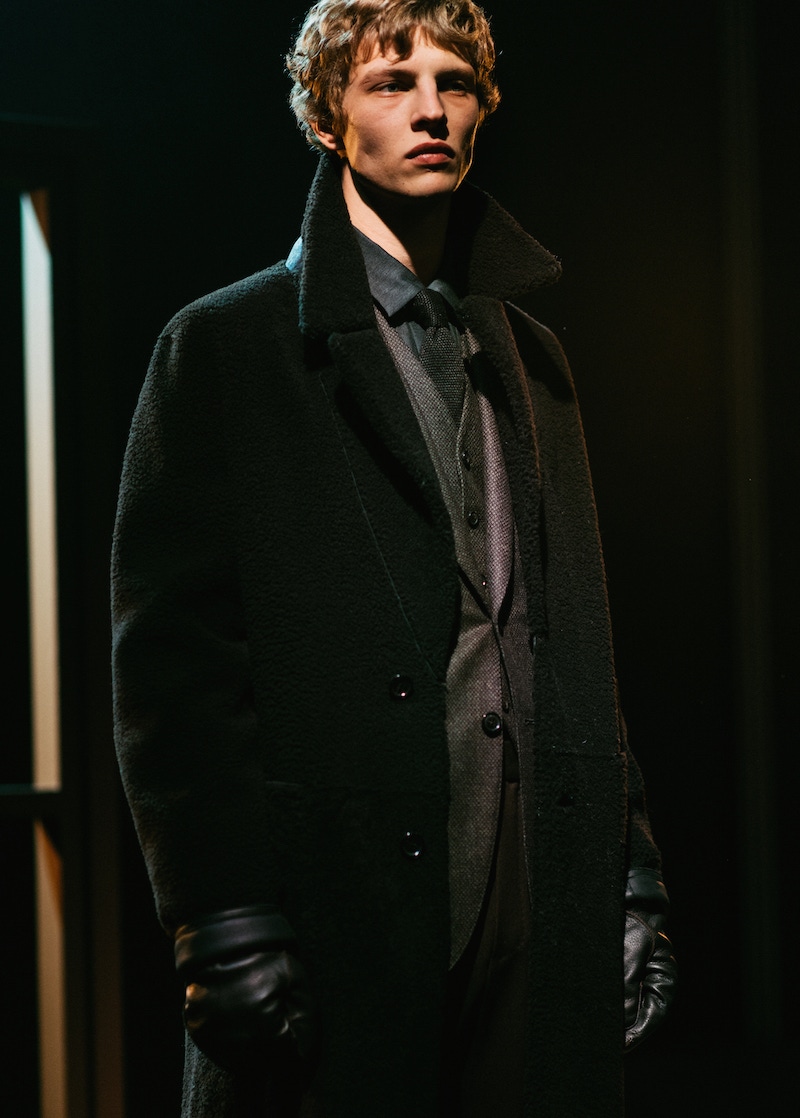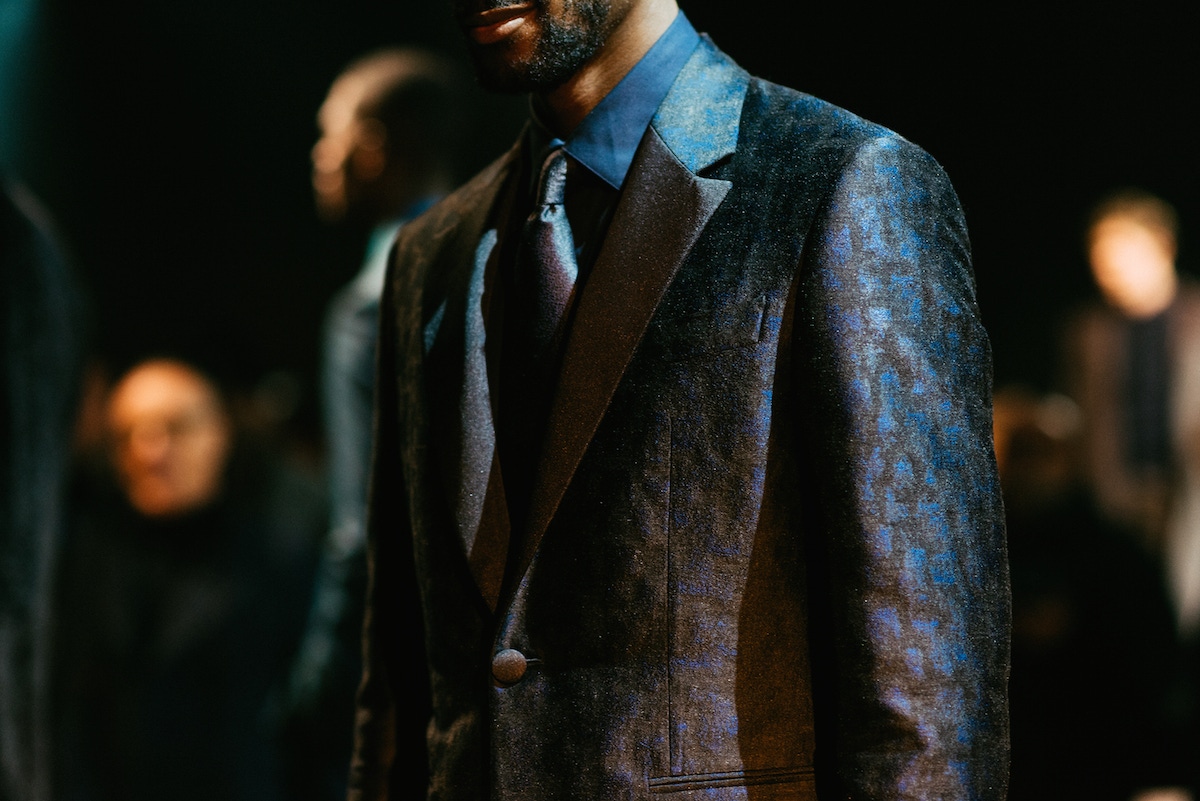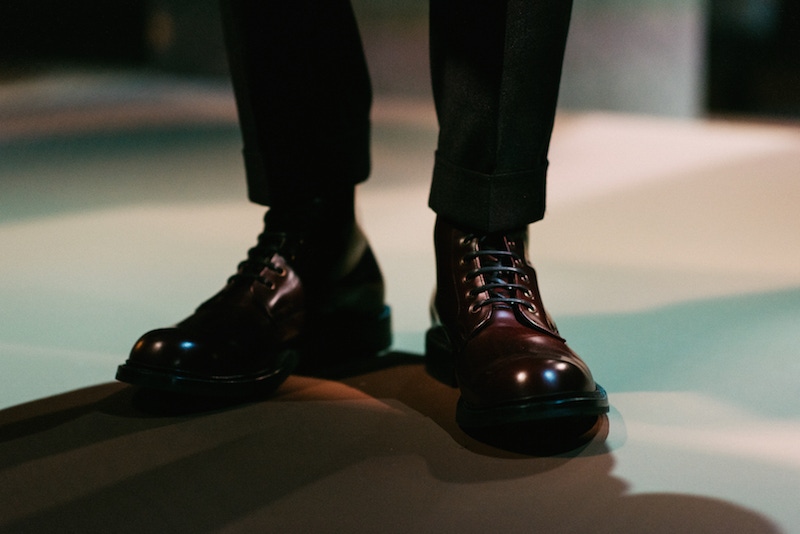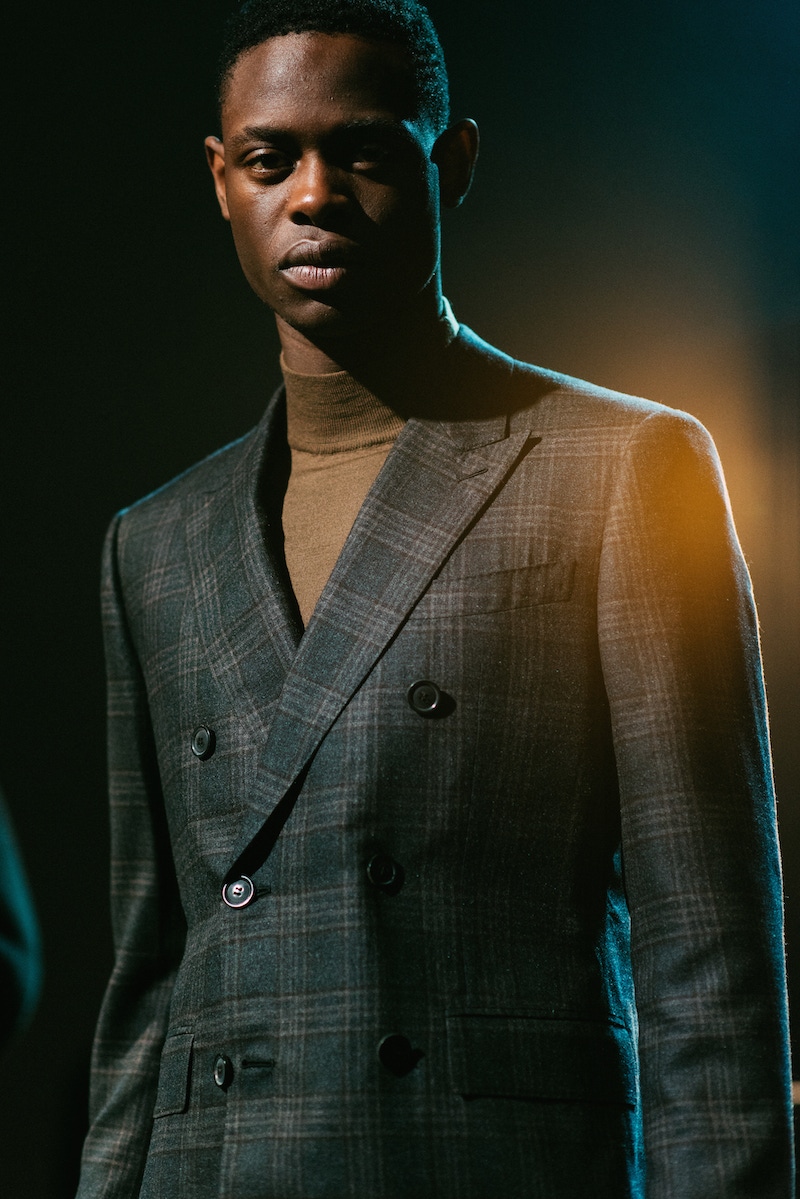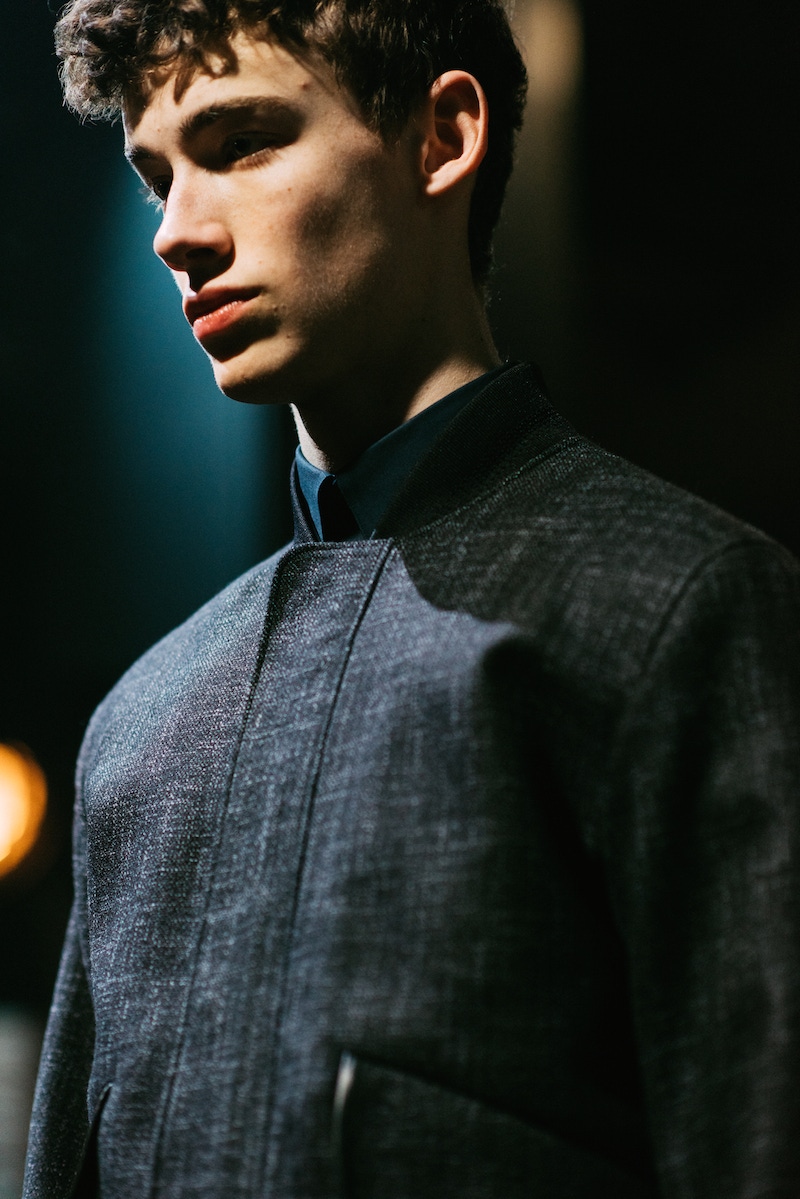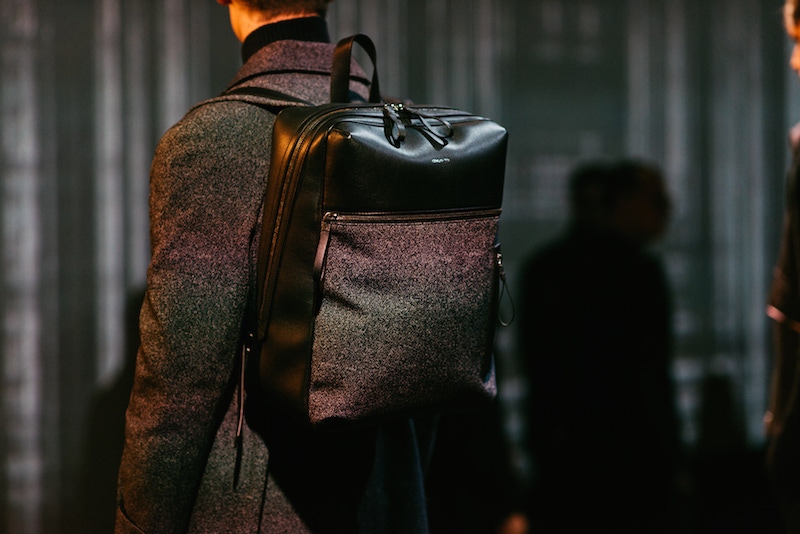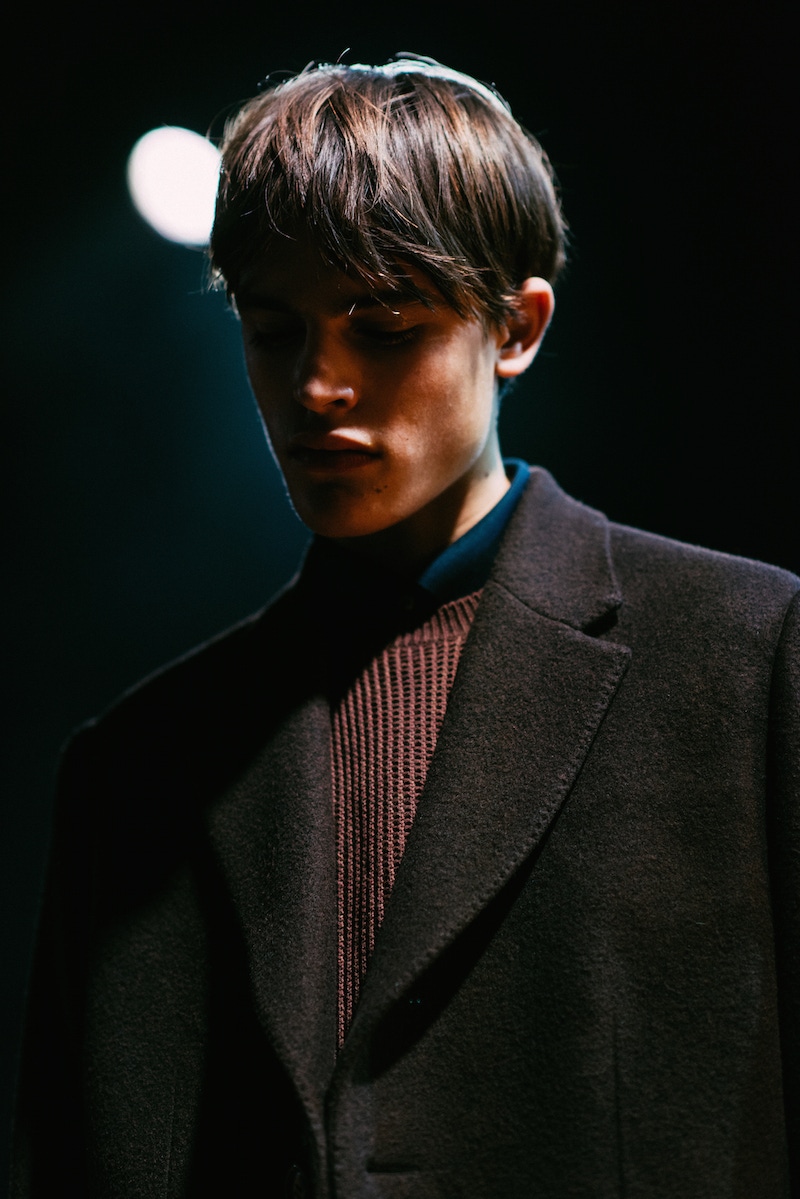 Photography by Joe Harper.